This past week I have hardly been active on Hive, and not without a good reason either: I was gone on a longer road trip. A friend of mine asked me to pick up a car for her in Taos, New Mexico, and drive it down to Los Angeles. Now most people who know me would immediately say: "But David, you don't even drive!" And sure, while it may be true that I've never owned a car, and hence my practice of operating a motor vehicle is rather minimal, it doesn't mean that I can't drive, or that I'm not allowed to. My German driver's license is still valid.
Getting out to Taos - Riding the American Railroad
Instead of flying, an option that is as stressful as it is wasteful, not to mention uncertain in this time of Covid, the most obvious choice was taking the train. As soon as I boarded the Amtrak at Union Station in Los Angeles, I remembered the undeniable upsides to riding a train: it's much quieter than a plane, has steadier movement and better views than a bus, and more legroom than any other option, plus the freedom to walk around, buy a drink at the snack bar, or relax in the panorama car, looking out at the landscape of the Great American West gliding past.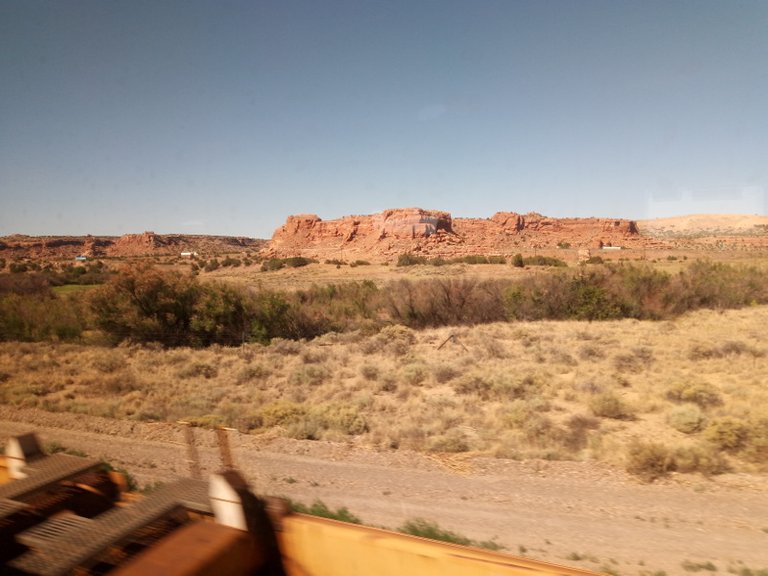 We pulled out of L.A. at six p.m. and reached the edge of California by sundown. Sleeping on the train was quite comfortable, with luxurious reclining seats, and additional room due to generously spaced passengers according to the Covid restrictions. As usual, I spent my time reading, listening to music, or talking to other passengers. The only thing missing from a perfect ride was the WiFi, which I had assumed would be an obvious complement, especially of the Los Angeles - Chicago connection. Come on, Amtrak, join the rest of us in the 21st century!
Long Delay in Albuquerque
As we got into Albuquerque, the conductor announced a bit of a delay to do some locomotive issues: just a routine maintenance, we were told, and we would be rolling again in no time. When after an hour we were still standing still, another passenger told me he had talked to the engineers working on the locomotive, and they said that they needed a spare part - the one they were given was the wrong size - so it seemed like we'd have to wait for another few hours. Oh no!
I didn't have much further to go by train, and then cover the last stretch to Taos on a couple of buses. So instead of waiting around for the rest of the afternoon, I decided to look for an alternative. Not an easy thing during the Covid contingency, which still had most alternative shuttle services crippled. Renting a car also deemed impossible, as this gentleman did not have a major credit card (F*ckin' A!) So after a few hours of futile turns in Albuquerque I returned to the train, which incidentally was about to be fixed. The overall delay was four hours, for which the train company tried to make up by handing out tiny snacks and a small bottle of water to every passenger. Wow, how generous of you, Amtrak!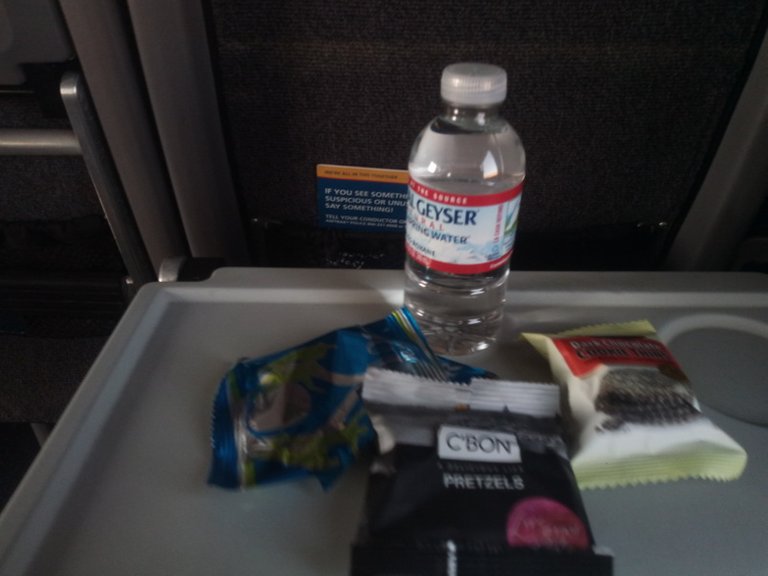 Back in Earthship Country
Thanks to an Uber ride provided by the owner of the car I was going to retrieve, I managed to arrive in Taos before sundown. The friends who were taking care of the vehicle received me warmly with a delicious dinner, a pleasant conversation, and a guest cabin to sleep in. The next morning I was ready to get rolling in the beautiful Subaru Outback. I was so excited!
Before leaving Taos I had to gather a number of odds and ends, pick up a bicycle and a harmonium, empty a mailbox, and get some items from a storage unit. Once I was done with all this, I could not resist visiting the Greater World community to check out the Earthships I had been working on when I attended the Academy six years ago. I was in for a bit of a letdown.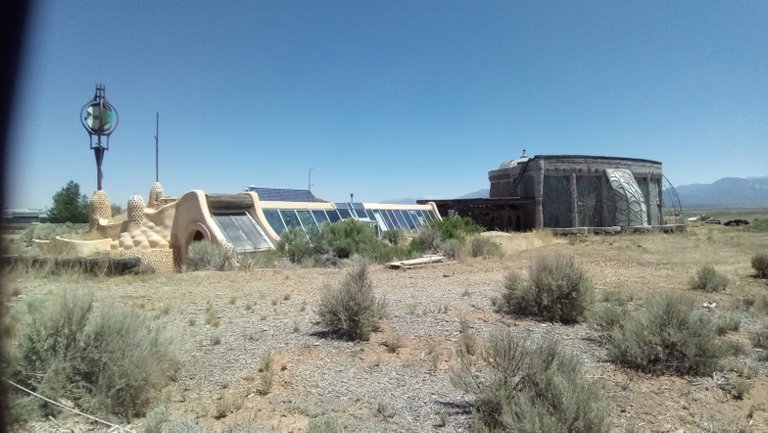 Approaching the site I could see from far away that the most impressive building called Eve was still in an unfinished state. The guy at the visitors' center informed me that the permit for this building had not been renewed, so the front facade still had plastic sheets in its gigantic windows instead of glass. Such a shame! On the upside, they had developped a new Earthship model, named Encounter. It is a cheaper and more efficient version of the already successful Global model.
Driving Across the Southwest
It was about midday when I finally left Taos. Following Google's instructions on my phone, I drove down to Santa Fe, then on to Albuquerque, from where I got on the Interstate going West towards Flagstaff, Arizona. At first the roads were small and curvy with sporadic traffic, along the Rio Grande. Gradually the highways became wider, multi-laned, and by the time I reached Albuquerque they were busy with vehicles. It didn't take me long to get used to the car. The Subaru ran beautifully, picking up speed nicely when necessary, in spite of its automatic transmission. This was actually the aspect I really appreciated about it, as it gave me one less thing to pay attention to.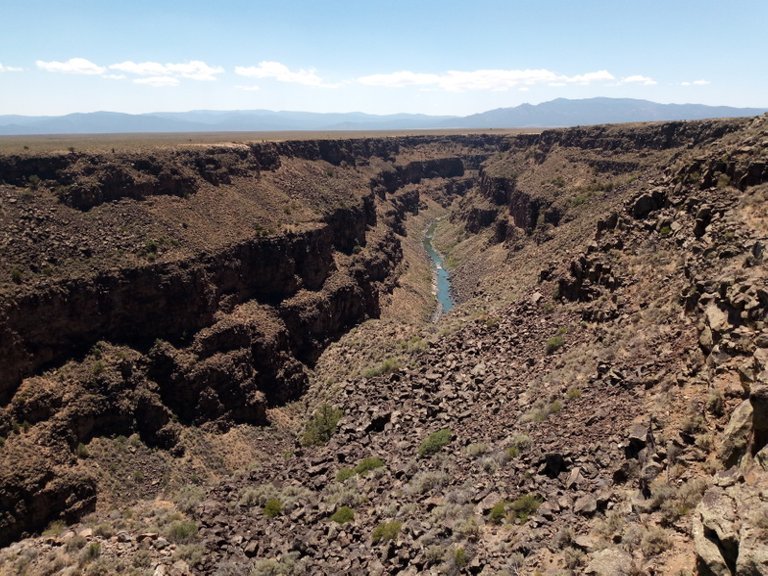 When I got into Flagstaff, I had proudly completed five hundred miles. The last hour was the most painful one, as I had to drive straight into the setting sun. Towards the end even my sunglasses and the visors of the car were useless for blocking the glare. Eventually the red ball in the sky descended beyond the San Francisco Peaks, and I arrived to my destination of the night: a simple motel in one of the most picturesque towns of the West.
I've always loved Flagstaff. The cool mountain air meeting the warm sun created a lovely mix of clear freshness and cozy heat. Other than the beautiful mountainous landscape, Flagstaff offers a bit of an outdoorsy hipster flare, with lots of camping stores, organic coffee and craft beer. I felt I fit right in driving a Subaru station wagon. I couldn't enjoy this beautiful place as much as I wanted to, as I still had quite a way to go that day: I wanted to reach California, preferably before sunset.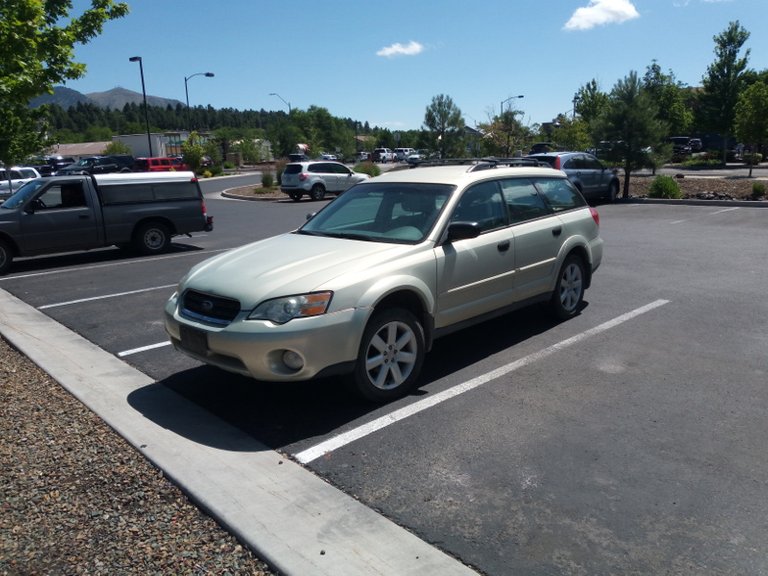 Taking one Interstate after the other, I developed a sense for following the flow of traffic without going too far past the speed limit. Meanwhile the landscape changed from coniferous forests to deserty brushland. Once I reached the I-8 in Southern Arizona, I found myself on a flat, straight, and empty road going West. All I needed to do was hold the wheel, keep a steady foot on the gas, and skip through radio stations playing country, rock, and norteña music.
Back in Familiar Country
Towards the end of the day I finally made it to my friend's property, where I was going to spend the night. I had been there a few years before, so it filled me with a bit of nostalgia seeing the place again. It was the same, yet so much different. The caretaker of the land had been at hospital, and even now he doesn't seem likely to get better to return to the property. Consequently, the infrastructure on the land has started on a road to decay. A sad development in a way, though at the same time it is a potential opportunity to make great things happen. And yes, there are some amazing plans in development.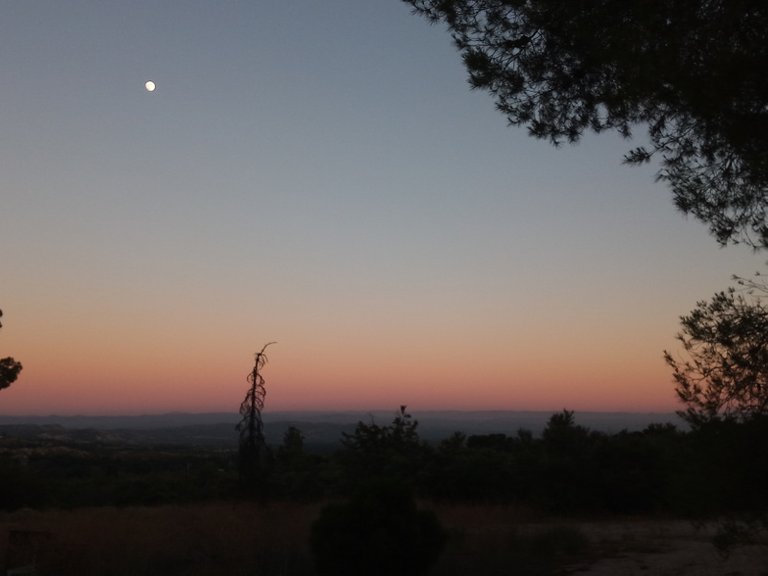 I spent the night sleeping in the car, stretching out in the back of the station wagon. I didn't have much further to go. San Diego was only a couple of hours away, where I met up with my friend, and we went to visit the elderly caretaker, being taken care of by his niece. Then we headed up to Los Angeles, arriving once again around nightfall. By the time I parked the car, it was 1,160 miles older, and my driving experience that much richer. But this is just the beginning... let's see what adventures this car, and the property are going to take us on!