Wonderful Evening at Sugandha Beach: Delicious Food at The Mouth of Word's Longest Sandy Beach
---
On a beautiful evening, we went to the Sugandha beach of Cox's Bazar. This becomes the main beach as many hotels and motels constructed here. The main purpose of the evening was to enjoy the delicious fish fry of the beach.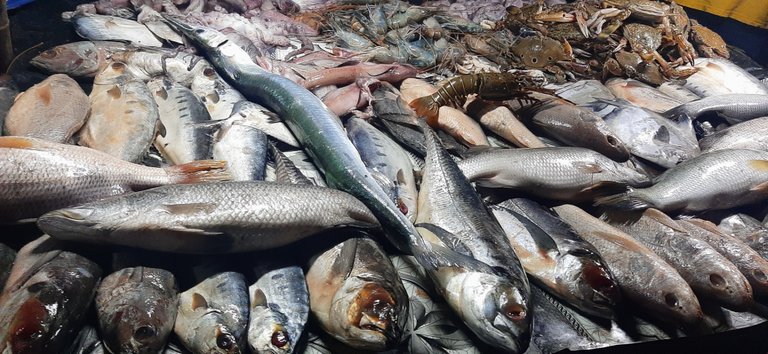 Just after dusk we went to the beach and found several fish carts waiting to serve us! Me and my cousin just looking for the Rupchanda fry and got one, they took 600 BDT for four fish and the fry was delicious. It was so fresh and after fry, even the fishbone got smoother, we had a good evening at Sugandha Beach.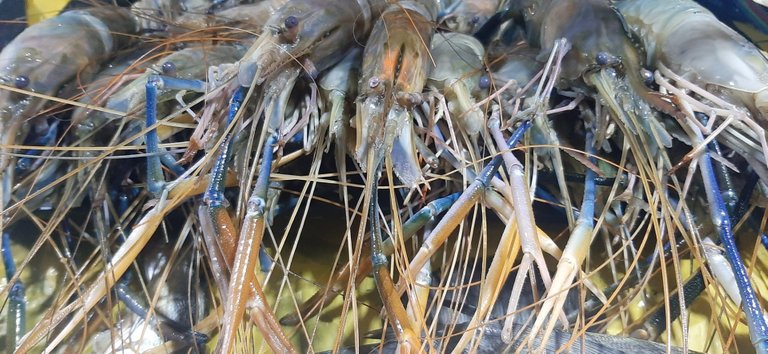 I want them all as dark fry!
Sugandha Beach is best early in the morning, at noon, and after dusk to midnight. For the afternoon and Sunset just go to Inani Beach, hope you have enjoyed the video and thinking to visit the world's longest sandy beach.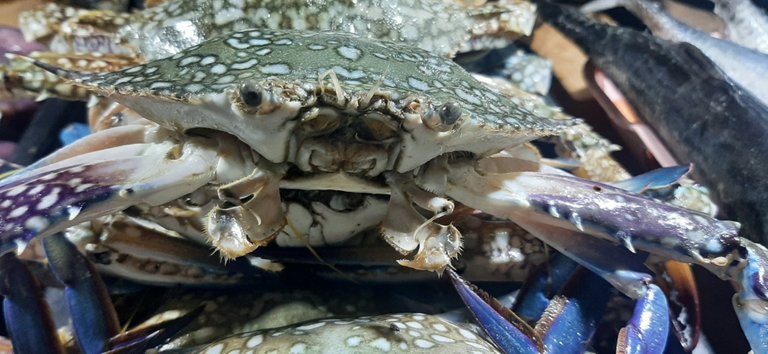 Crabs
Welcome to Bangladesh, beauty is everywhere! Sea, hill, lake, and river everything available here.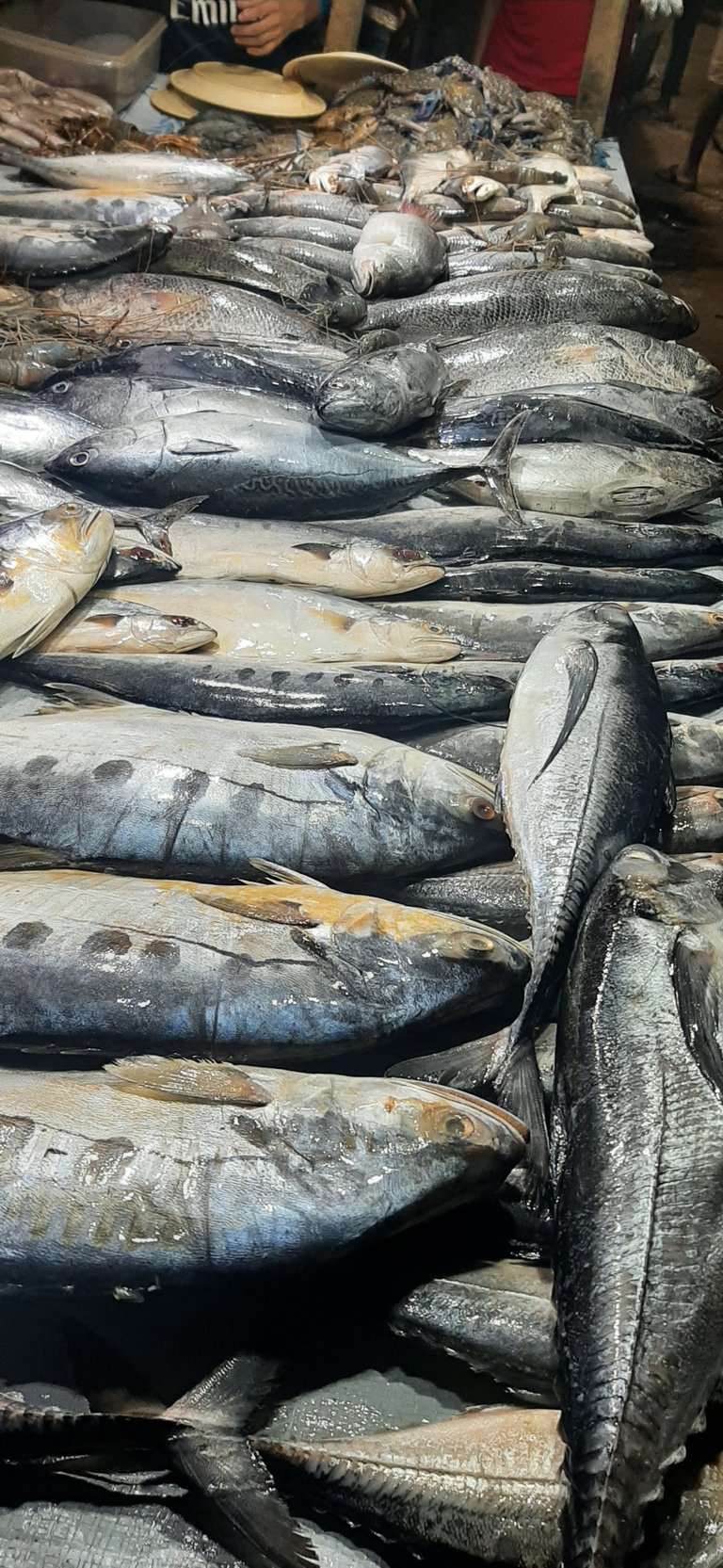 Tough to decide, which one to eat!
This kind of shop generally started after dusk and stays till midnight. People coming to visit the beach enjoy their evening snacks at the beach and many of them enjoy the fish or crab fry.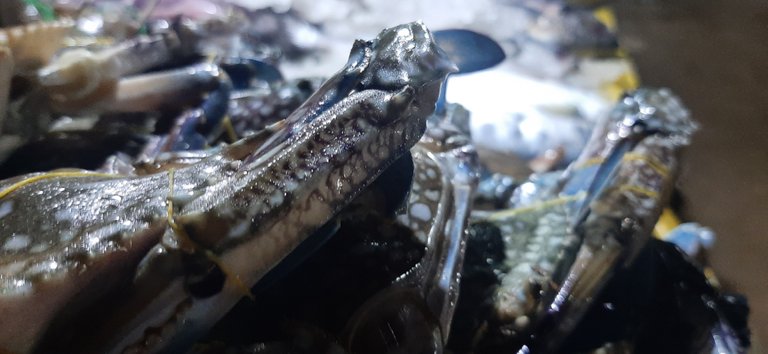 People from many places across the country come to watch the beach only although, there are many attractions in the bay district.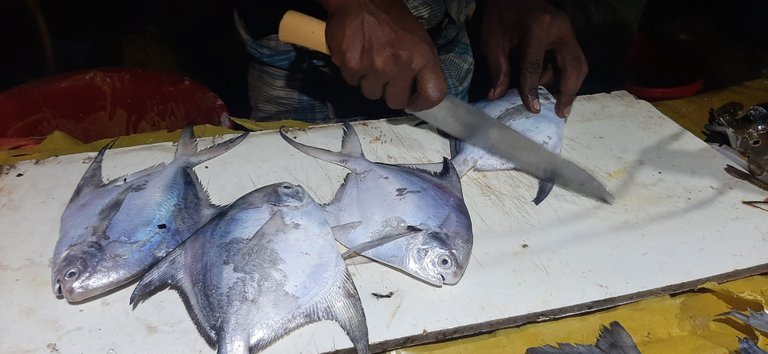 Fresh Rupchanda!
Rupchanda quite an attraction for the visitor, we tried both cooked and fried ones. My choice is a fried one and my cousin always liked cooked things so we tried both!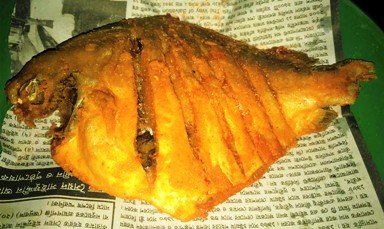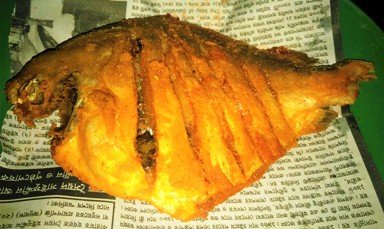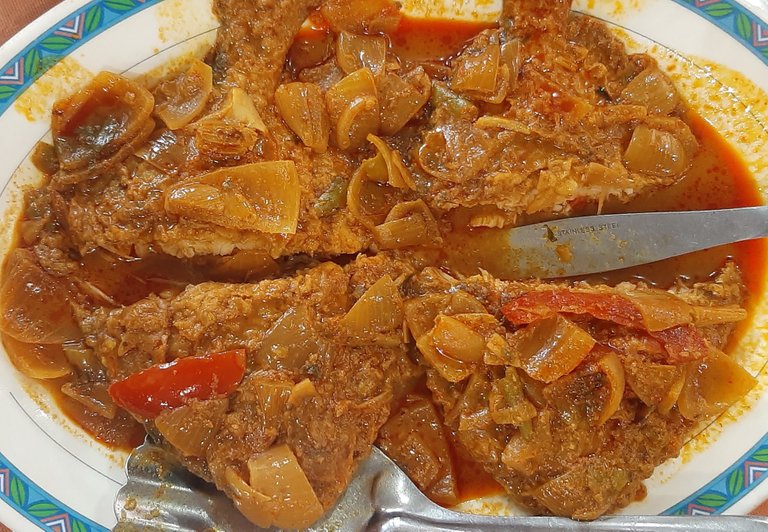 Cooked Rupchanda Fish!
After having the delicious fry in the evening we were too excited to have have them again. We had them with boiled rice, the curry was spicy and delicious. Honestly,  I loved the fried one as I mentioned. There are many more to try like  Loittya and Kaika. Kaika good as fry and Loittya is famous for Shutki. We always buy Loittya Shutki from Cox's Bazar and being them with us to make delicious curries.
Welcome to Cox's Bazar!
---
View this post on TravelFeed for the best experience.
---
---