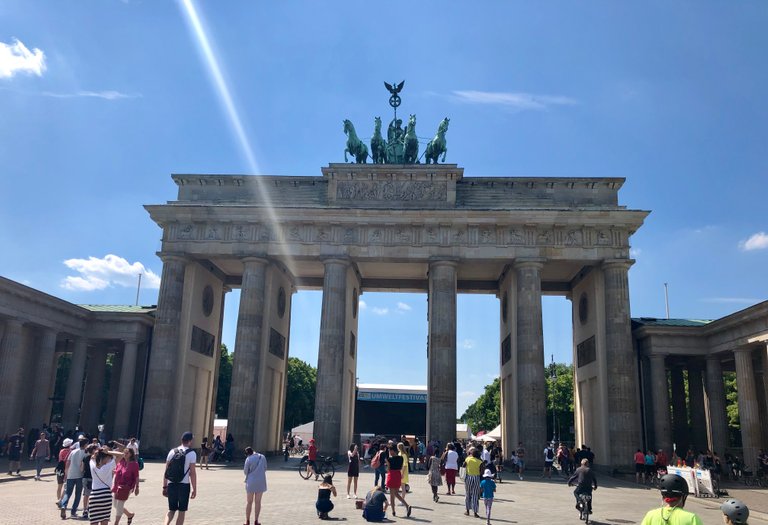 Hallo liebe Hiver,
zu der aktuellen Folge meines Blogs Travel around the world. Heute möchte ich Euch mal die deutsche Hauptstadt Berlin näher bringen. Hier war ich 2019 mit meinen besten Kumpels für ein verlängertes Wochenende und es war die Reise mehr als wert.
Nach etlichen Stunden Zugfahrt endlich die Ankunft am bekannten Bahnhof Zoo.
Hello dear Hiver,
to the current episode of my blog Travel around the world. Today I would like to bring you closer to the German capital Berlin. Here I was in 2019 with my best buddies for a long weekend and it was more than worth the trip.
After quite a few hours train ride finally the arrival at the famous train station Zoo.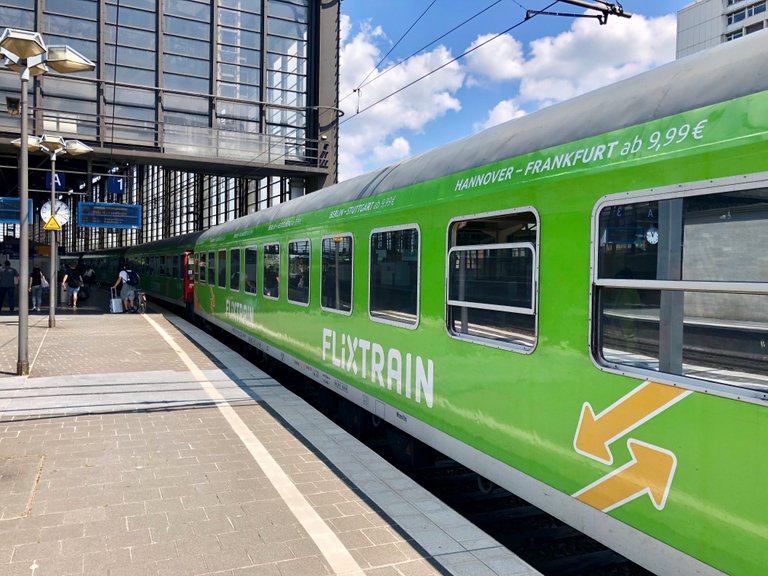 Dann bepackt mit unserem Gepäck gleich die erste Sightseeing Tour zu unserem Hotel. Vorbei am Berliner Zoo.
Then packed with our luggage immediately the first sightseeing tour to our hotel. Past the Berlin Zoo.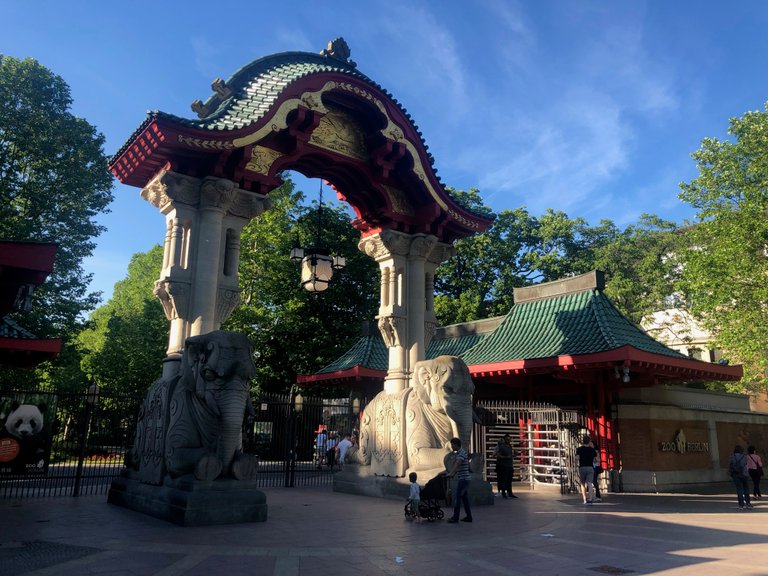 Und der weltbekannten Gedächtniskirche, die im zweiten Weltkrieg fast komplett zerstört wurde.
Ein beeindruckendes Bauwerk.
And the world famous Memorial Church, which was almost completely destroyed in the Second World War.
An impressive building.
---
---
---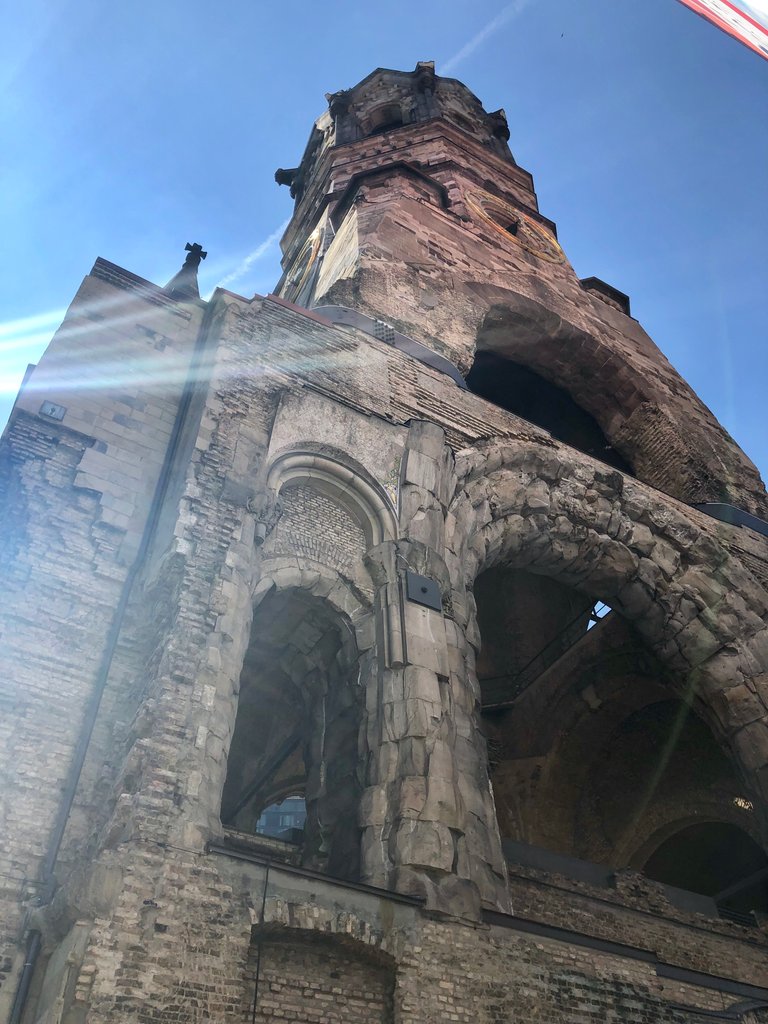 Im Hotel angekommen erstmal frisch machen und einen kleinen Begrüßungssekt/Detoxdrink trinken. Wer weiß was da noch auf uns zu kommt?
Arrived at the hotel first freshen up and drink a small welcome champagne / detox drink. Who knows what's in store for us?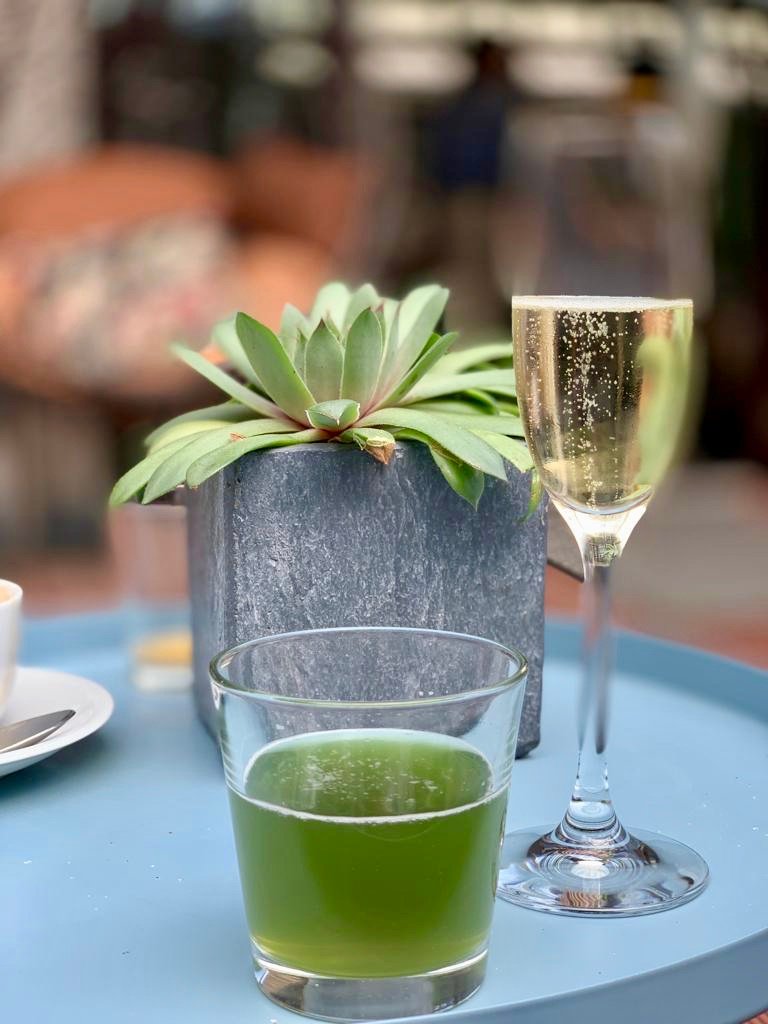 Und wenn man in Berlin ist, muss natürlich auch das KDW ( Kaufhaus des Westens ) auf dem Programm stehen. Kleiner Tip: Die Currywurst im obersten Stockwerk ist der Hammer.
And if you are in Berlin, of course, the KDW ( Kaufhaus des Westens ) must be on the program. Small tip: The Currywurst on the top floor is the unbelievable.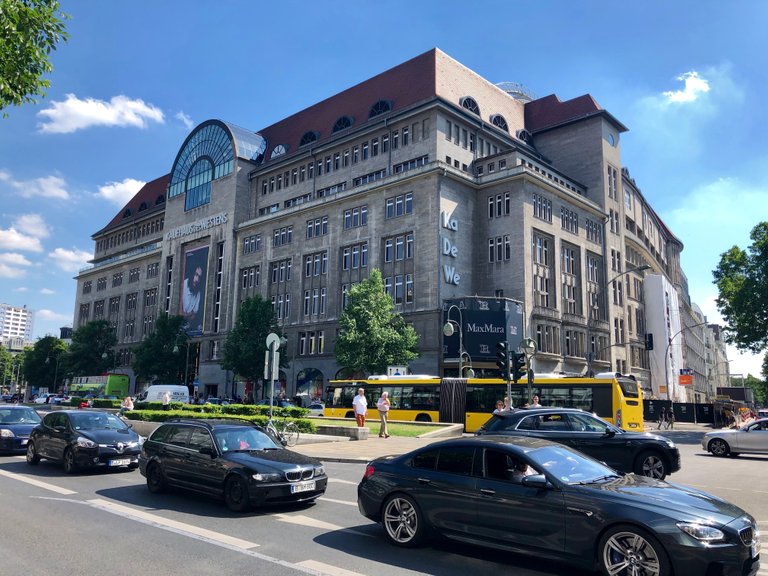 Aber auch das hat Berlin zu bieten. Wunderschöne Parks mit Biergärten die zum Entspannen einladen. Durchzogen von unzähligen Kanälen.
But Berlin also has that to offer. Beautiful parks with beer gardens that invite you to relax. Traversed by countless canals.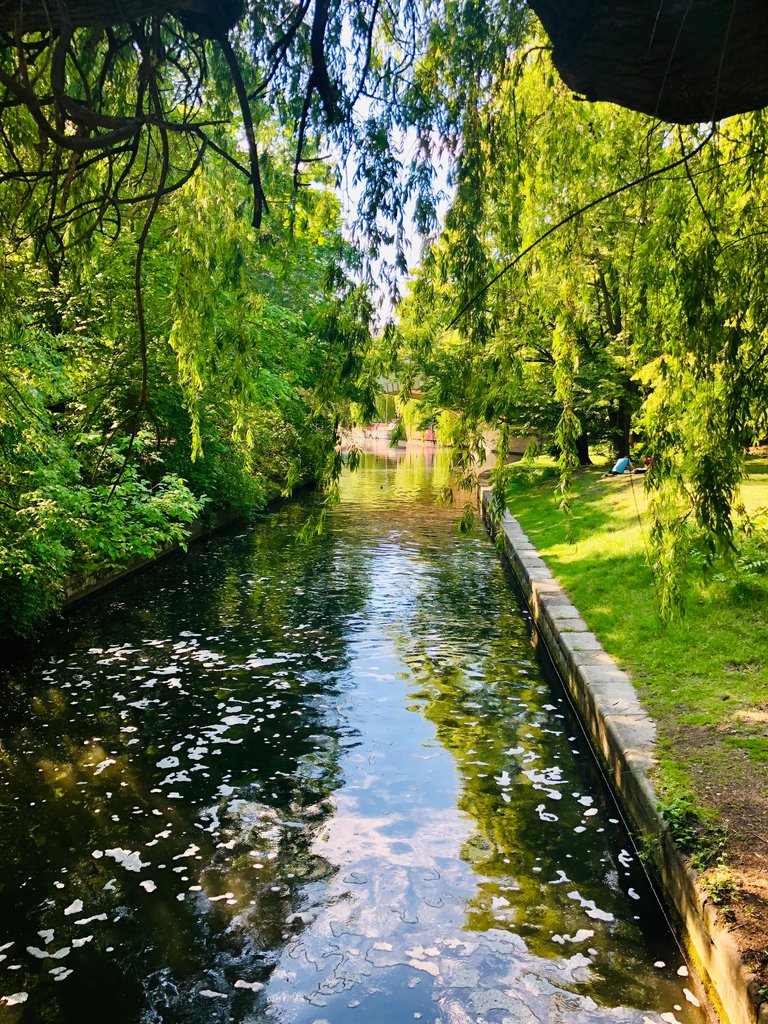 Die typischen Touristenhighlights standen logischerweise auch auf dem Programm. Wie die Berliner Mauer, an der man deutsche Geschichte spüren kann.
The typical tourist highlights were logically also on the program. Like the Berlin Wall, where you can feel German history.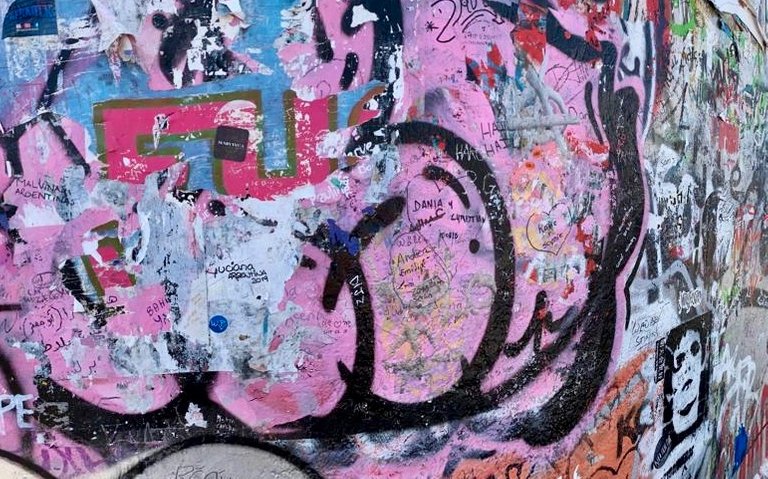 Oder auch Checkpoint Charly, der wohl bekannteste Grenzübergang Berlins.
Or Checkpoint Charly, probably the most famous border crossing in Berlin.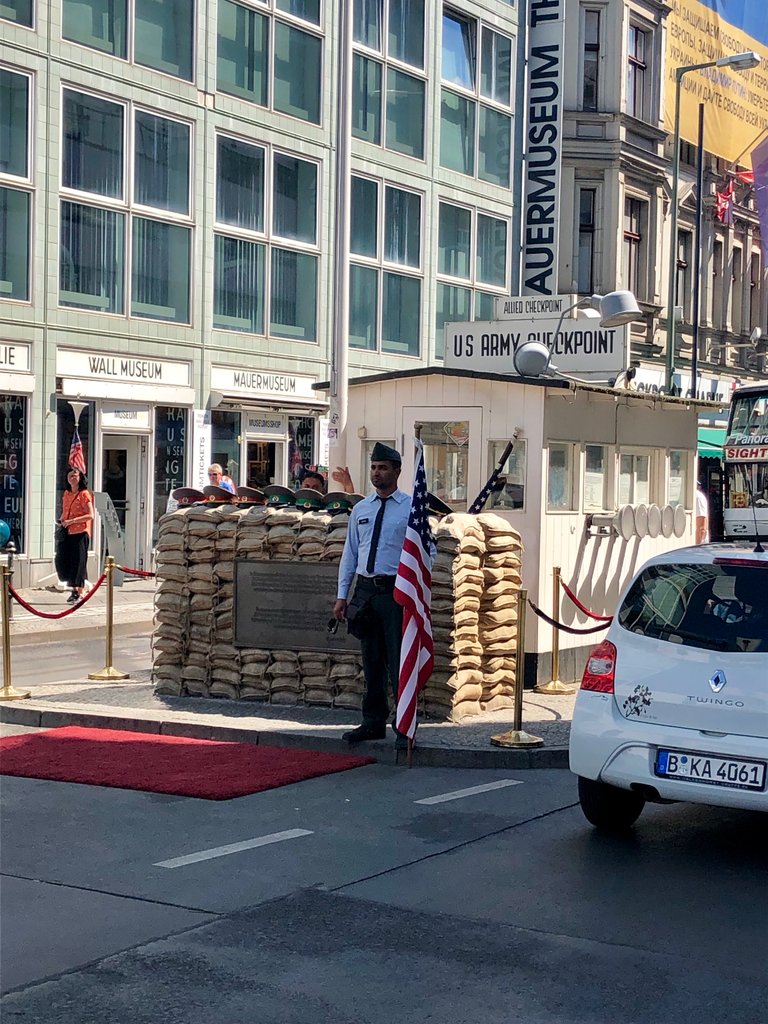 Abends kann man sich dann in einer der vielen hippen Cocktailbars gerne einen oder zwei Gin Tonic gönnen.
In the evening, you can then enjoy a gin and tonic or two in one of the many hip cocktail bars.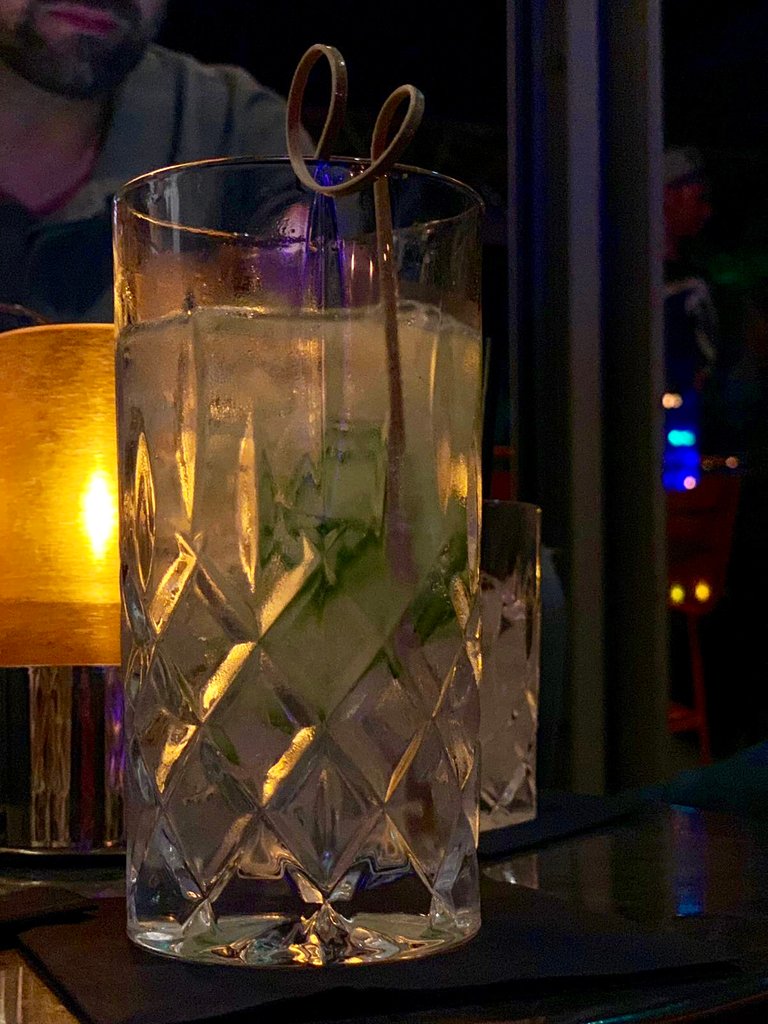 Sehr interessant war auch unsere Tour von der Siegessäule in den Regierungsbezirk.
Our tour from the Siegessäule to the government district was also very interesting.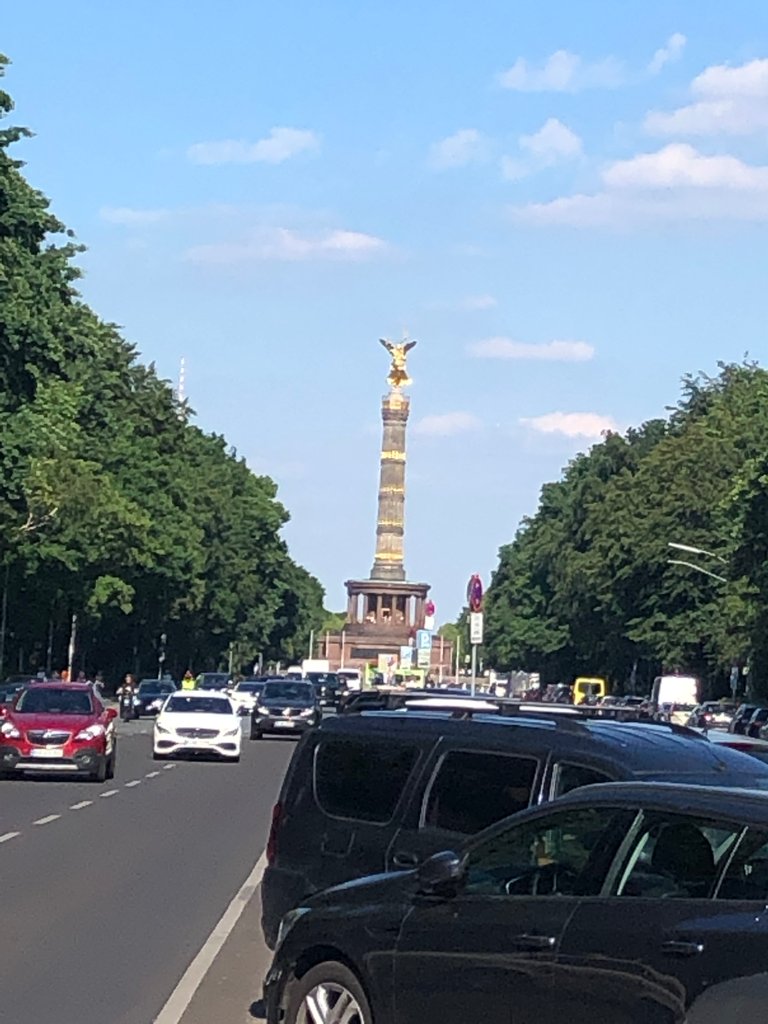 Mit einer Besichtigung des Bundestages, wo die Politiker... ach lassen wir das und genießen die Bilder.
With a tour of the Bundestag, where the politicians.... oh let's leave that and enjoy the pictures.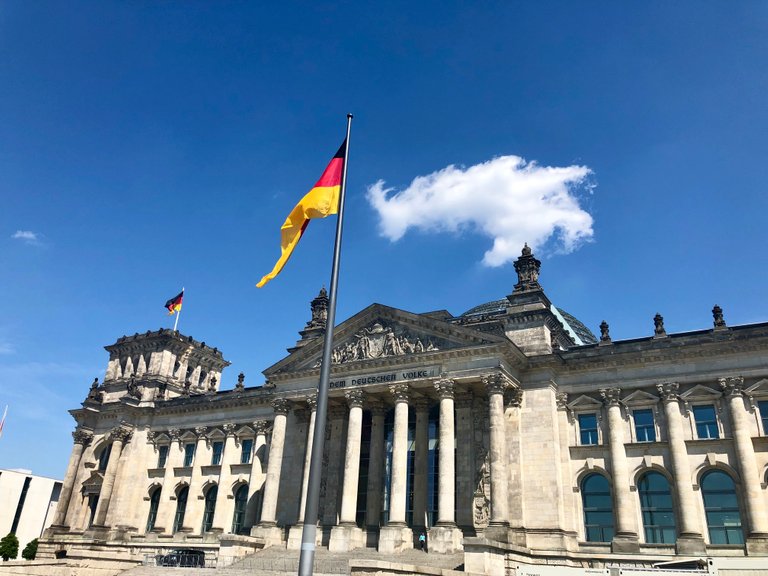 ---
---
---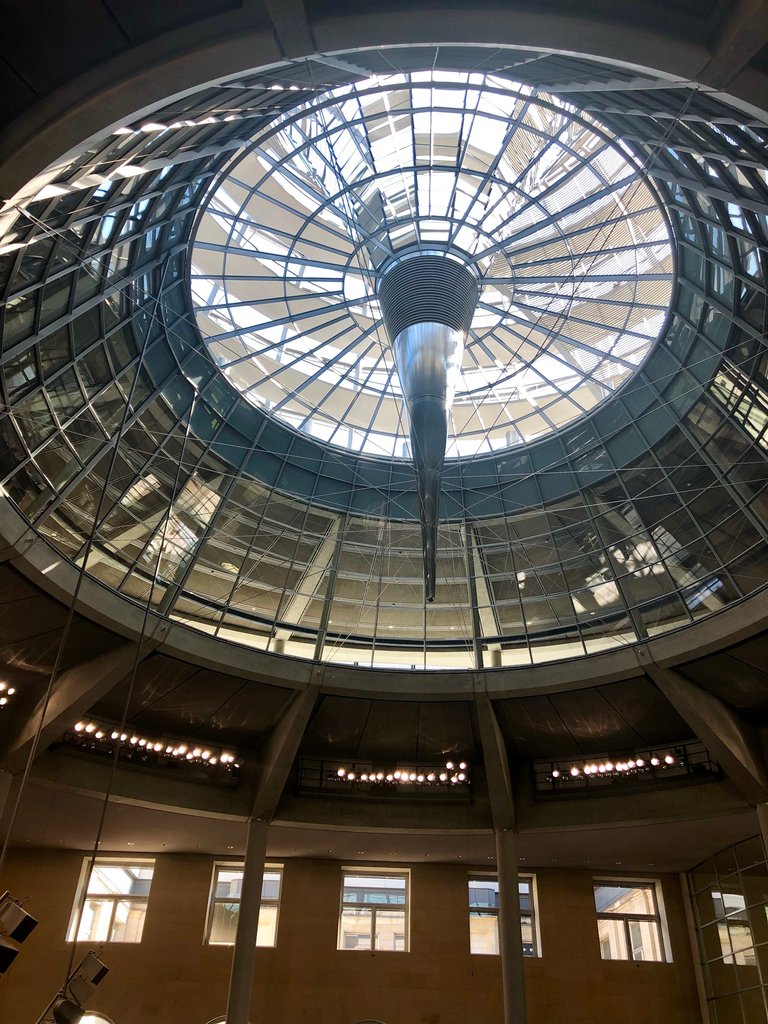 ---
---
---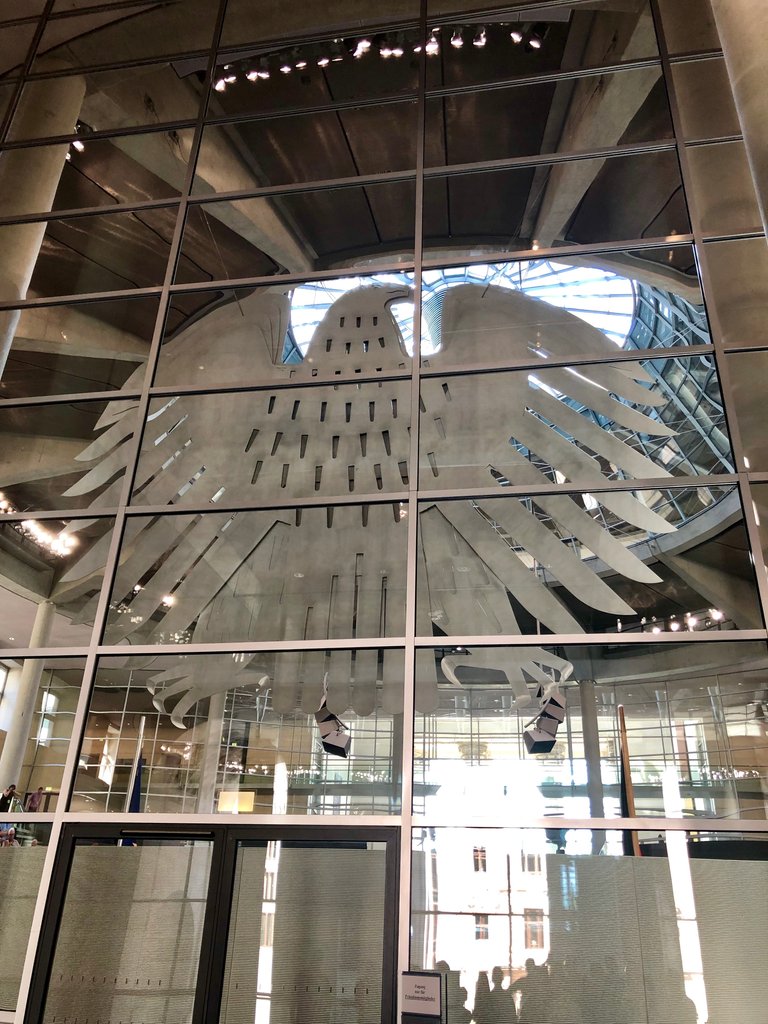 ---
---
---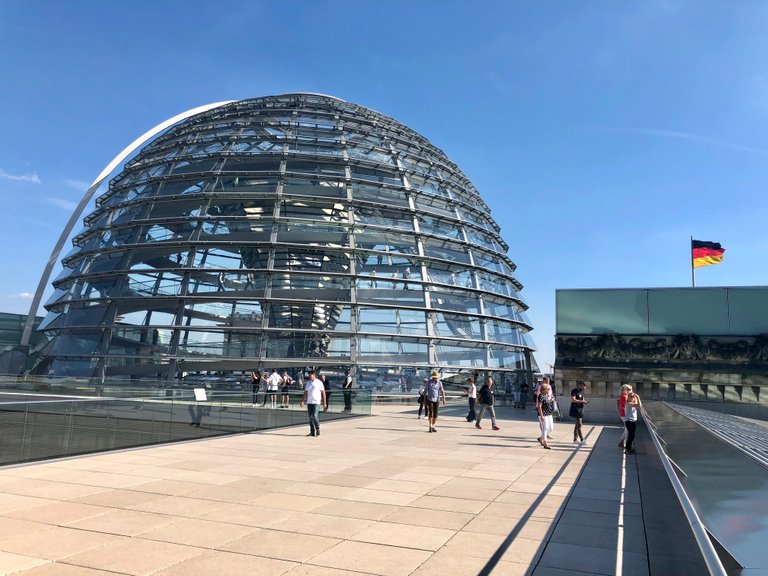 Den Alexanderplatz mit dem Fernsehturm kann man gerne auf die to do Liste hinzufügen, egal ob am Tag oder bei Nacht.
Feel free to add Alexanderplatz with the TV tower to your to do list, whether by day or by night.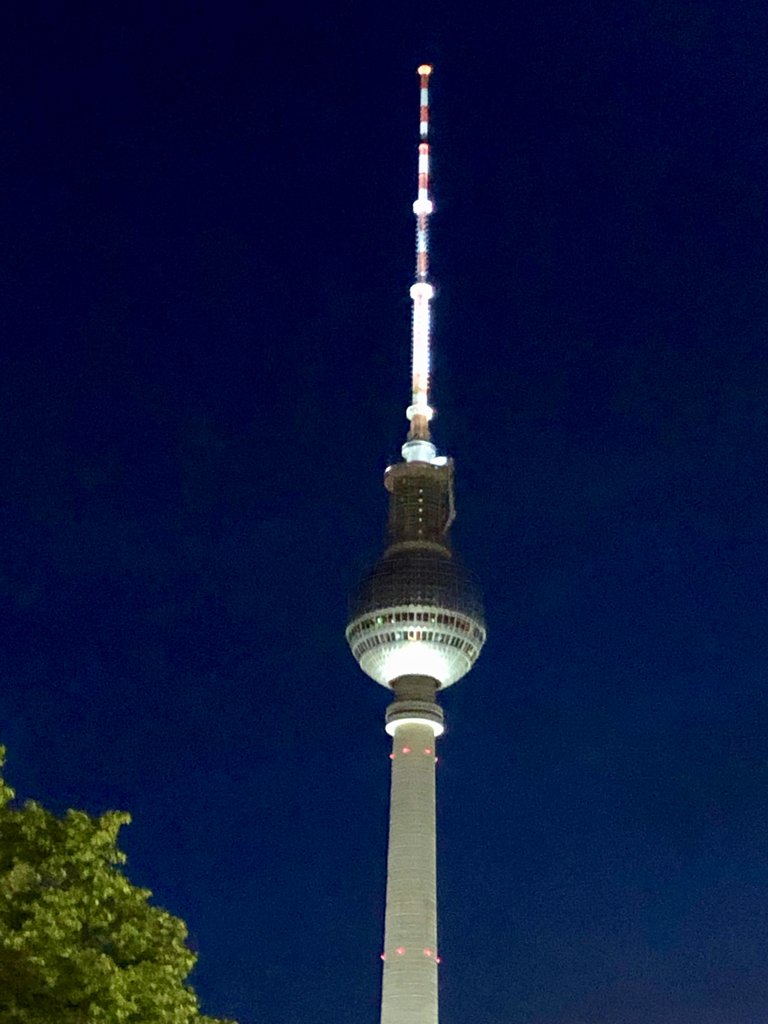 Kulinarisch ist in so einer Metropole alles geboten. Hier unsere Tapas am Kurfürstendamm.
Culinary is everything in such a metropolis. Here are our tapas at the Kurfürstendamm.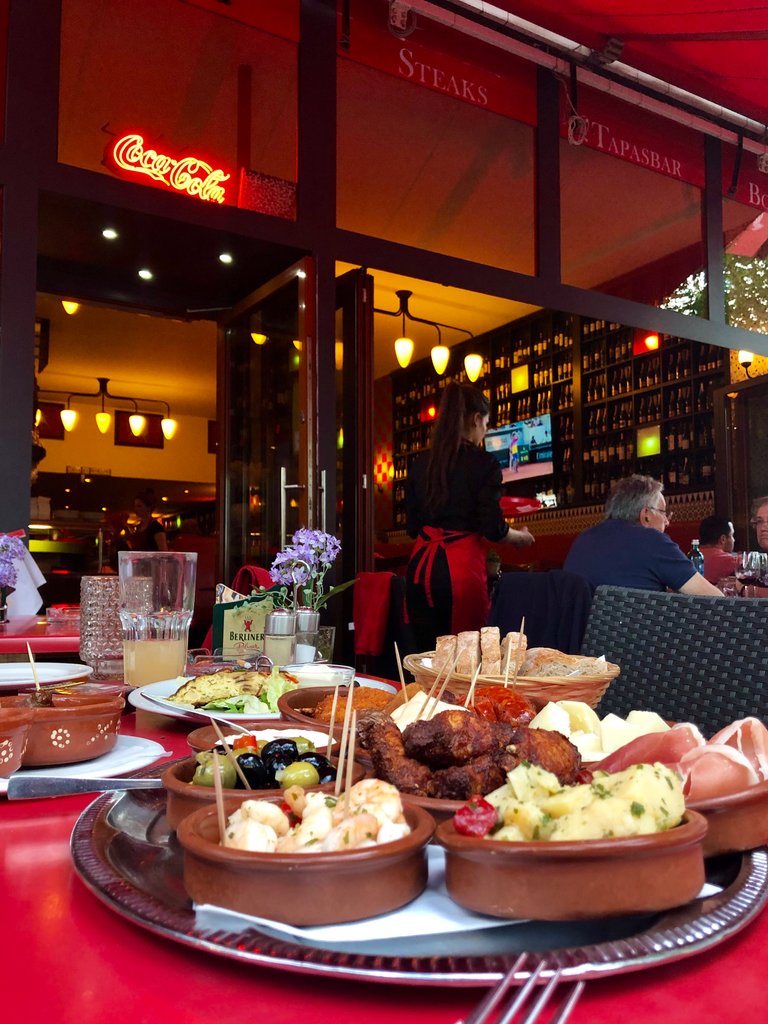 Zum Abschluss noch mein absolutes Highlight unserer Tour. Die Besichtigung eine alten Bunkers. Von außen schon eine imposante Erscheinung ist das Innenleben der Hammer. Hier ist auch eine Ausstellung über die Geschichte des Bunkers und Berlins zu finden. Extrem interessant.
Finally, my absolute highlight of our tour. The visit of an old bunker. From the outside already an imposing appearance is the inside of the hammer. There is also an exhibition about the history of the bunker and Berlin. Extremely interesting.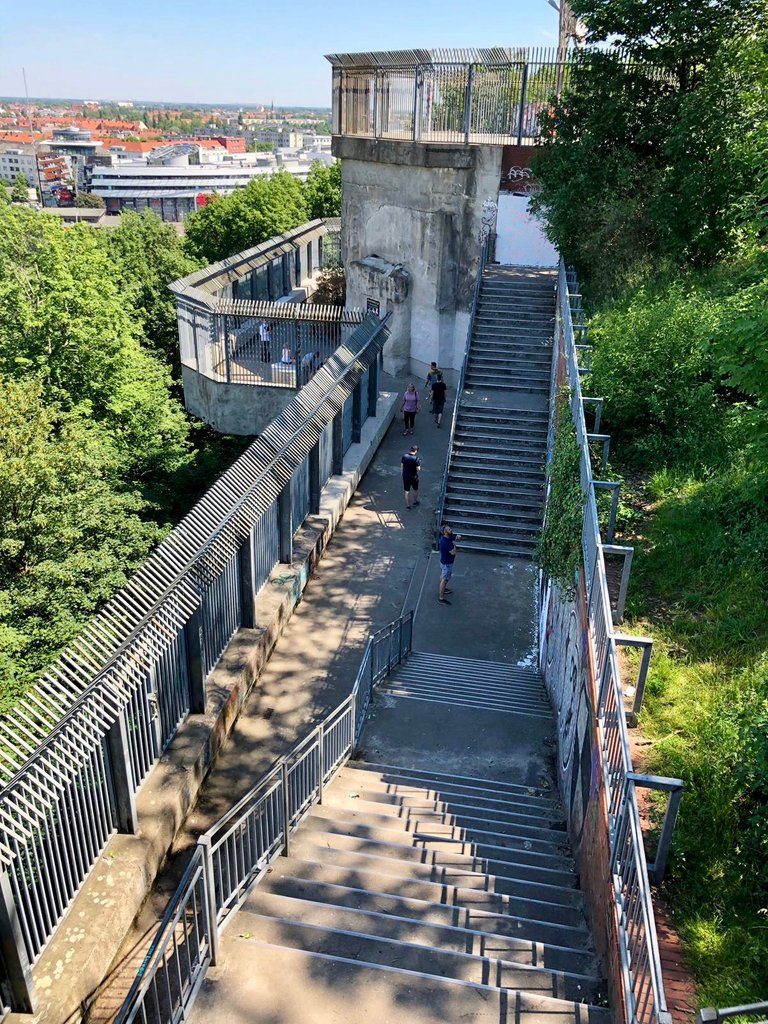 ---
---
---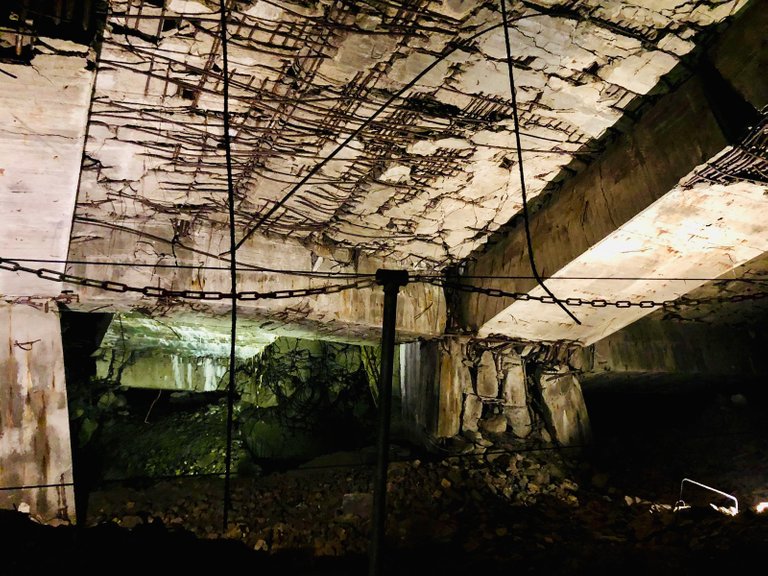 Also auf nach Berlin. Eine tolle Tour mit sehr vielen Sehenswürdigkeiten und sehr viel deutscher Geschichte. An einem Wochenende gar nicht alles zu schaffen aber um so mehr ein Grund wieder zu kommen.
Ich hoffe Ihr hattet Spaß beim Betrachten der Bilder und beehrt mich bald wieder.
Viele Grüße
Euer Al
So off to Berlin. A great tour with a lot of sights and a lot of German history. In one weekend not everything to create but all the more a reason to come back.
I hope you had fun looking at the pictures and honor me again soon.
Many greetings
Your Al