Read this post on TravelFeed.io for the best experience
---
If you drive through the South of Holland on a daily basis over the A2 highway, you are able to catch a glimpse of these waters attached to each other. The place where are these little boats seem to cross each other and choose all different routes at exactly this point. The Maasplassen (the Maaslakes) is the general name for them and they are located near the city of Roermond.
What better way is there to explore them than from the water. It is boat renting time!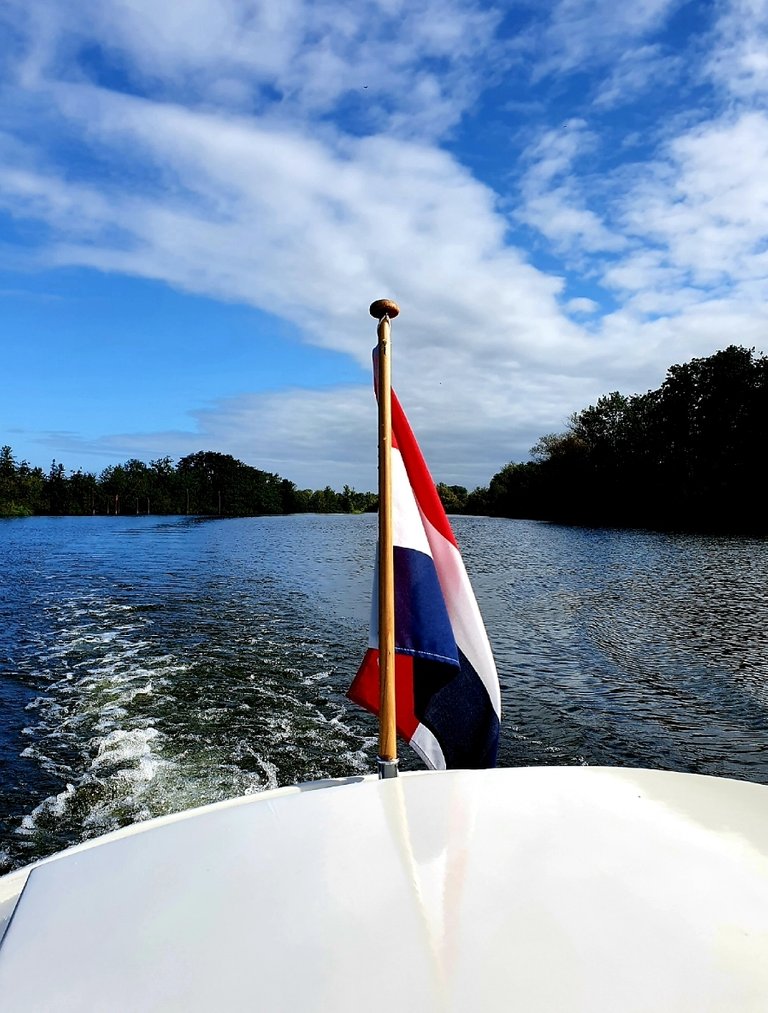 The Dog
I really have a thing for boats and water.Althought driving them is still not my best skill (and learning from sailing and kitesurfing does help a lot in this) but driving a small motor craft with current and wind in there is still not my best game, I can tell you. Especially since one of the members on board was a special guest, my dog!
It was an interesting experiment to see how this would go. Because I don't think this dog has even been on a boat as yet, so I was already curious on how this would work out on getting him on board. And..considering the option...what will happen if he doesn't get on board? Lift in 40 kilograms? Make him wear a swimming vest if he accidently jumps overboard?
I can tell you there were a ton of liabilities on this little trip, but they all turned out fine!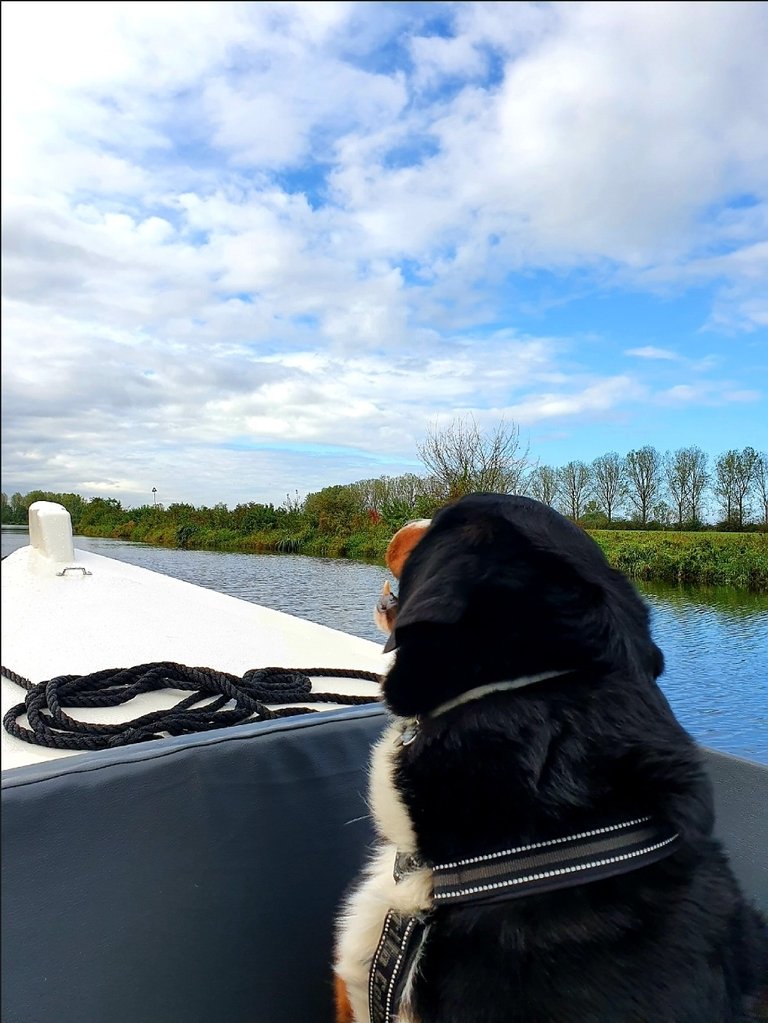 This looks like a happy animal right? Some wind in the face and he was all comfy. Just when other boats were passing and the boat was going up and down because of the waves wasn't his favorite. I guess this animal is not one to take on board an open water sea vessel ;)




Renting the boat
This is always the biggest pain in the ass for your day out if you ask me. I might be a sucker because I don't feel like owning a boat myself. But when you do not live next to water, this seems super reasonable to me because of the hassle. Maintenance on a boat and stalling it somewhere outside the water is always annoying, and for that 1 time per year for a boat trip this doesn't make any sense.
But on the other hand...When the day is there that you would like to go, all the boats are rented out. And especially if you want to take you dog along, the options are reduced severly.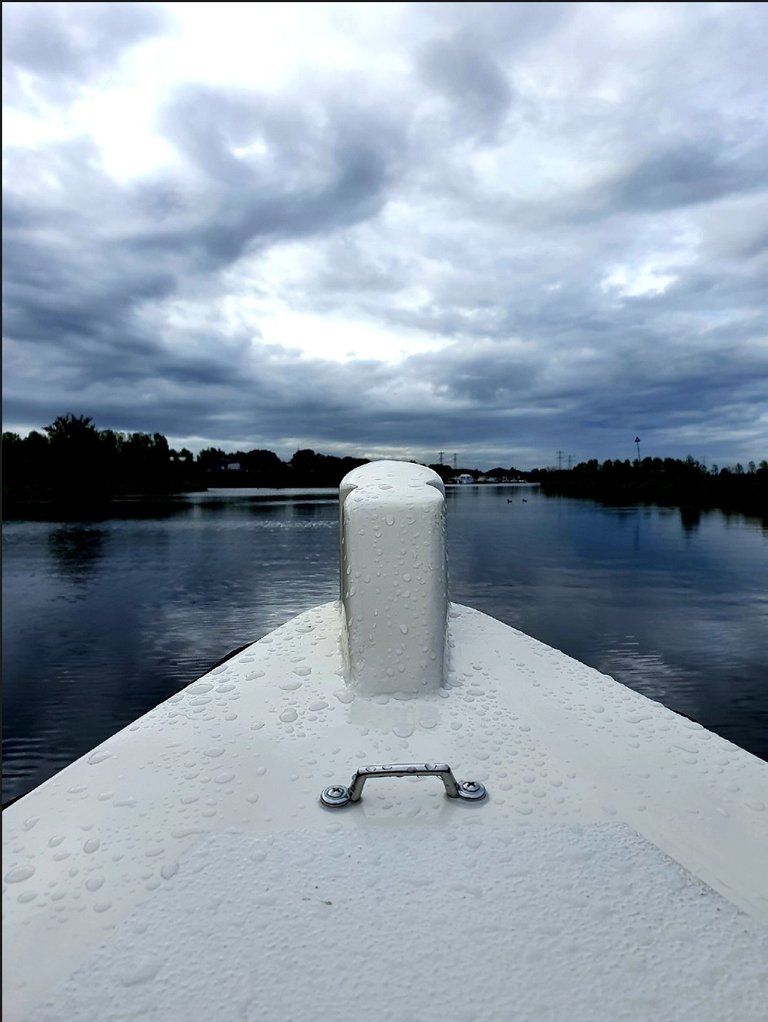 Luckily for us it was a day of typical Dutch weather. Some serious showers in the morning, and after that the skies turned blue. I guess because of the rain the morning not all boats were rented out (boat renting became a big thing after Covid started this year, and people wanted to do some outdoor activity), and we were still able to catch one in the harbor of the village 'Wessem'.
The boat was one year old and you notice that best because of the super silent engine. And that is exactly what you want on a day of chilling.
As you can see in the picture the skies were actually beautiful, and were lending themselves perfectly for some dark cloud snaps.




Nature


Although I wasn't aware of the amount of water traffic and industry in the vicinity of the Maasplassen, it wasn't something that was bothering me. Yes, there is a power plant close to there, which means there are a lot of lines hanging through the air everywhere, but bothering....nehhh, you can look right through it!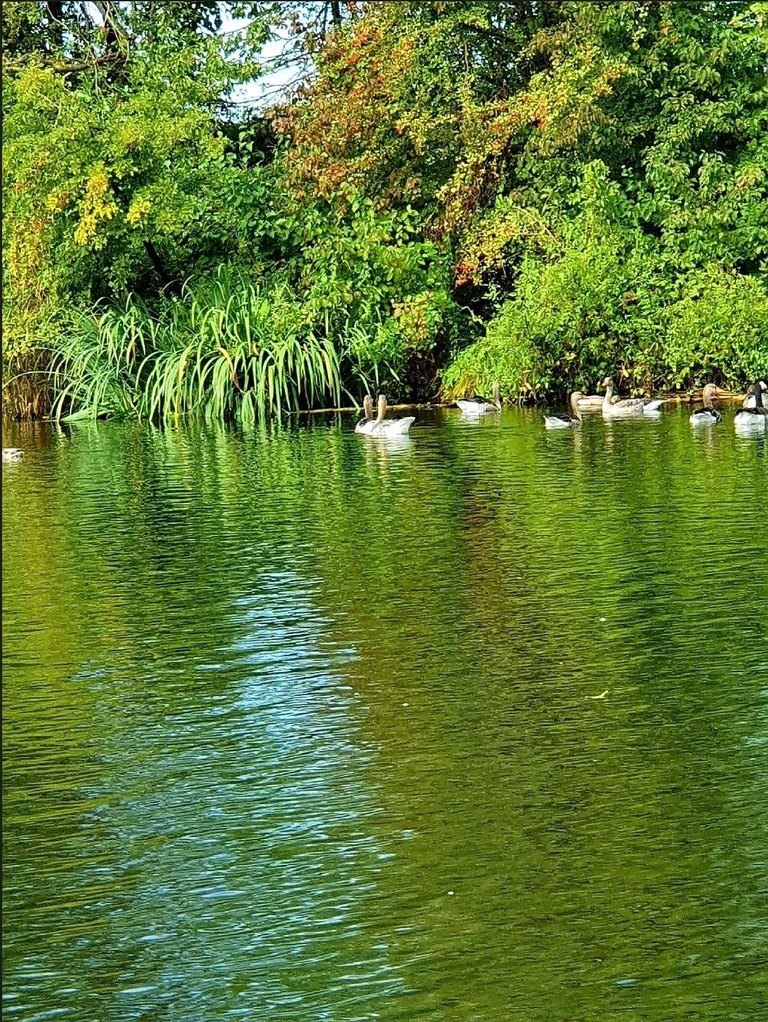 Tons of swans, ducks and birds were hiding out around every corner, just waiting to fly over whenever we were passing them. At some point it really felt like the ducks were already on their track towards the South heading for their winter habitat, so many were flying over.




What else is there to say?


I was really surprised by the region actually. Again this is something I was totally not aware of the beauty and how much activity is going on around there.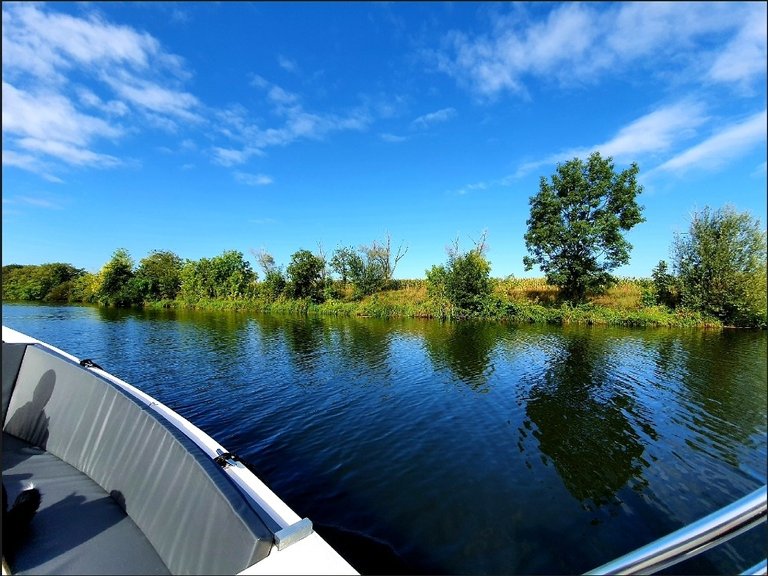 At one of the lakes which is also attached to the rivers there even was a beach club and loads of water sports schools. At the beach club even people were docking there to eat and then spend the night on their boat again. Talk about Caribbean vibe even here in Holland!
I guess the provence of Limburg has a gem in store for us, and it is called the 'Maasplassen'. Go there when you have the chance and get yourself a boat!
---
View this post on TravelFeed for the best experience.