It's just some kind of miracle: the second consecutive evening the weather in Veliky Ustyug pleases me with a beautiful light!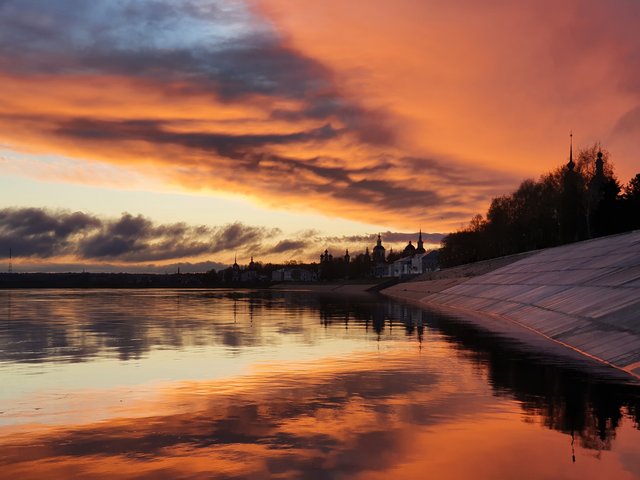 Arriving at my homeland for several days, I was amply filmed masterpieces with a beautiful dark light.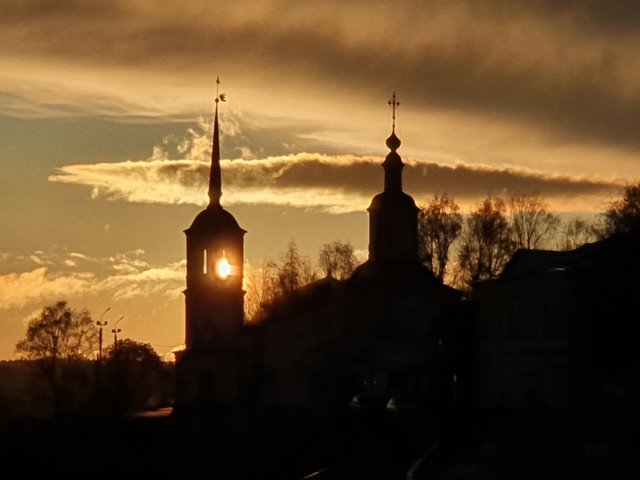 My homeland gave me a present for visiting and capturing it. Vologda also recently had a bloody sunset. Perhaps now is just the time of year.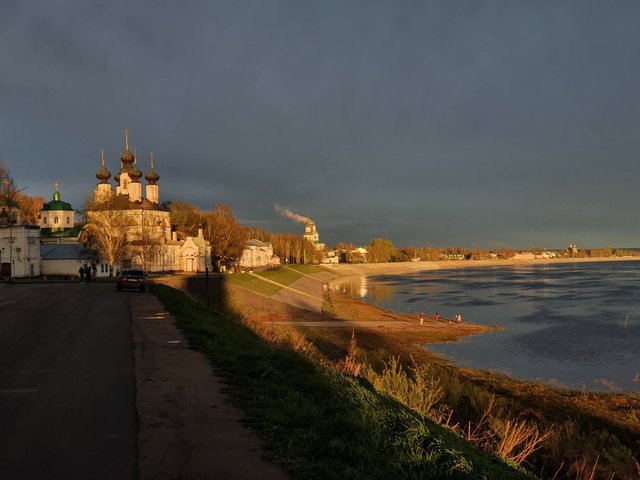 In spring and autumn, there is a frequent change of weather from rain to sun and dark clouds are highlighted by low rays of the sun.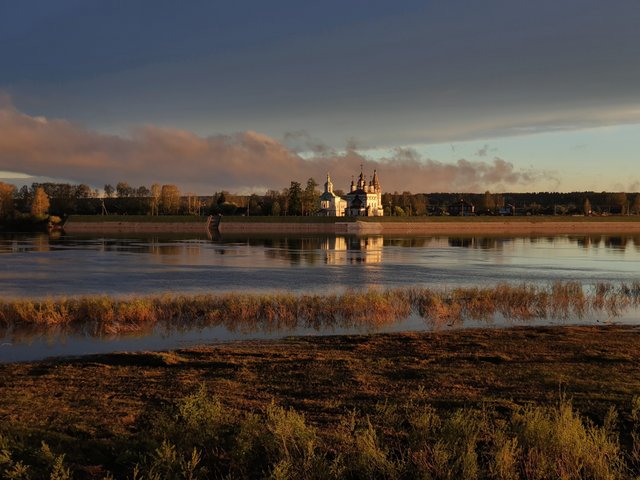 I could not resist and again show previews of future quality photos. These are made on a smartphone. It's just that there is no way to process pictures from the camera yet.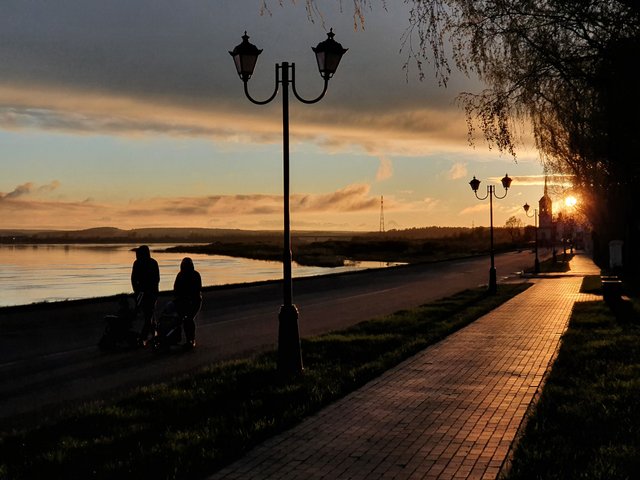 Veliky Ustyug, Vologda region, Russia. Sukhona river.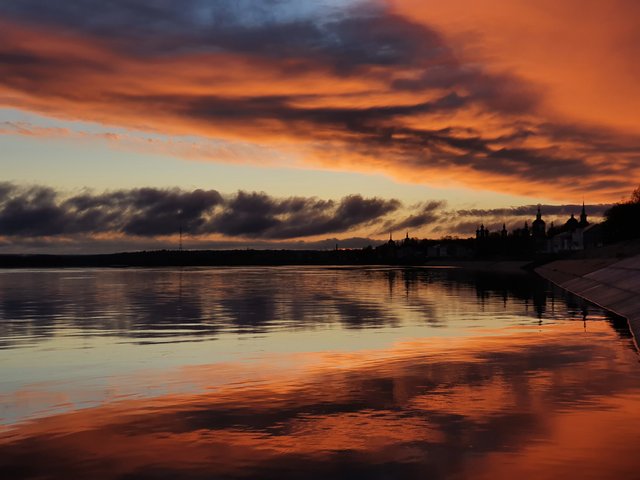 Equipment: Samsung Galaxy S10, eyes and hands.

With these photos, I proved to myself that a top-end smartphone can help to publish high-quality images quickly.