When I lived in Veliky Ustyug, I visited this place regularly, with a frequency of about once every two years. I would not have gone here (I didn't even have any thoughts), if not for a random photo I saw on social networks with blue ice.
The fact is that there is not always frozen ice around the fountain. Every year is always different here. It happens that a block by the end of winter grows in height above the fountain itself, and it also happens that there is simply nothing around.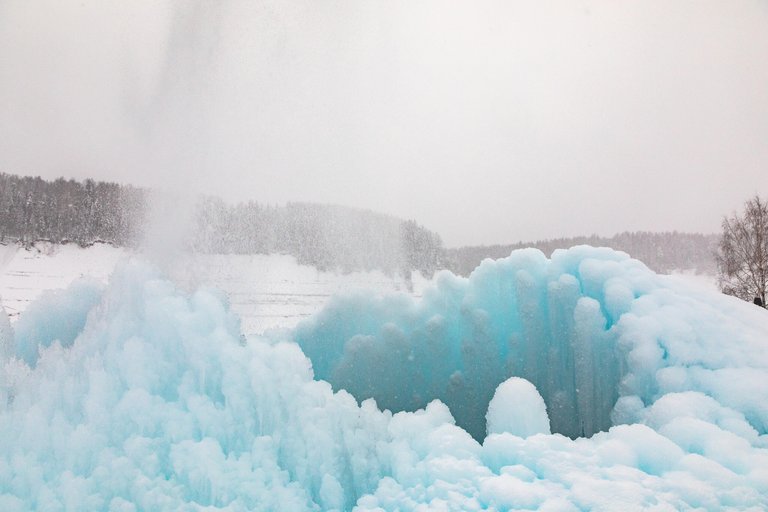 I don't even know what the amount of ice depends on - whether from numerous snowfalls, or vice versa, from a frosty winter.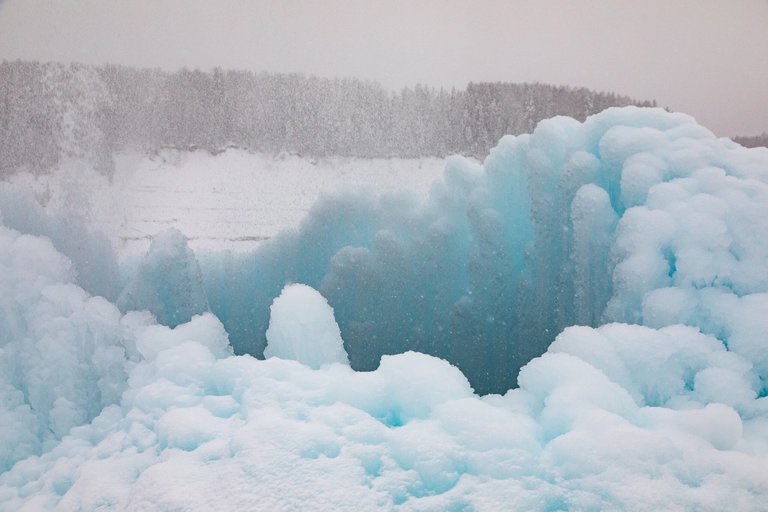 The frosts have already been, but there is still not much snow.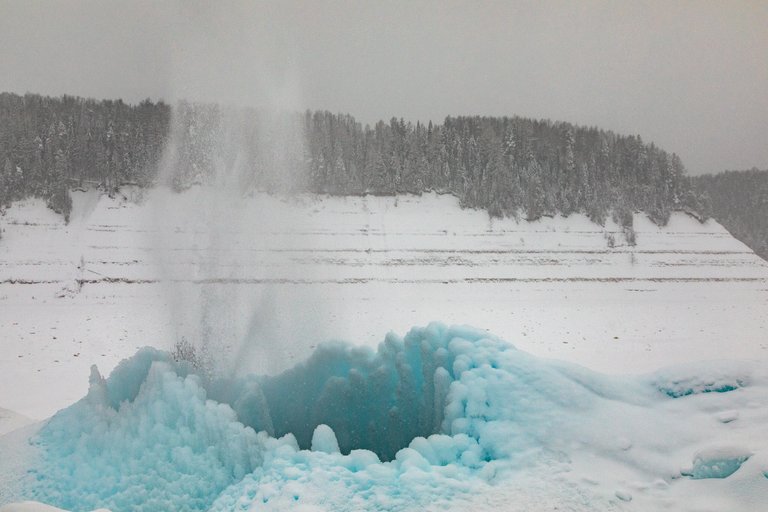 Oh yes, this fountain is located on the banks of the Sukhona River in the Velikoustyugsky district of the Vologda region. Nearby there is the residential village of Porog, and the natural place is called Opoki, which means rocks from the ancient language.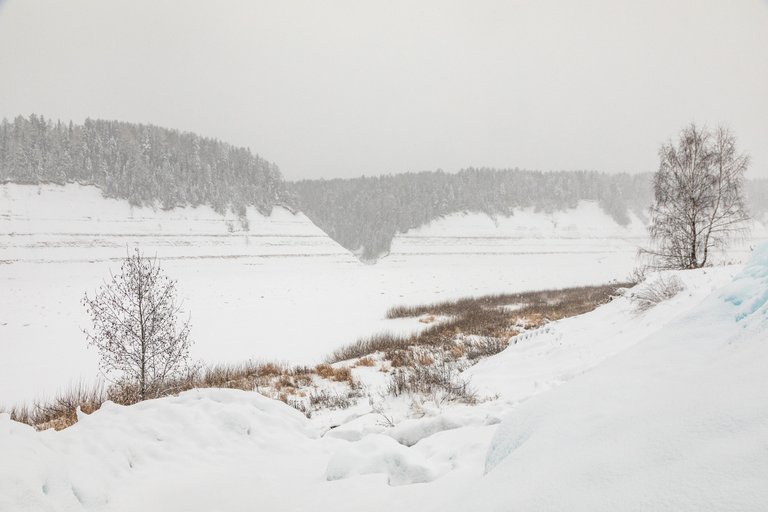 Once geologists drilled a well and water poured out from there, so much so that they could not plug the hole. For more than seventy years, the water has been gushing.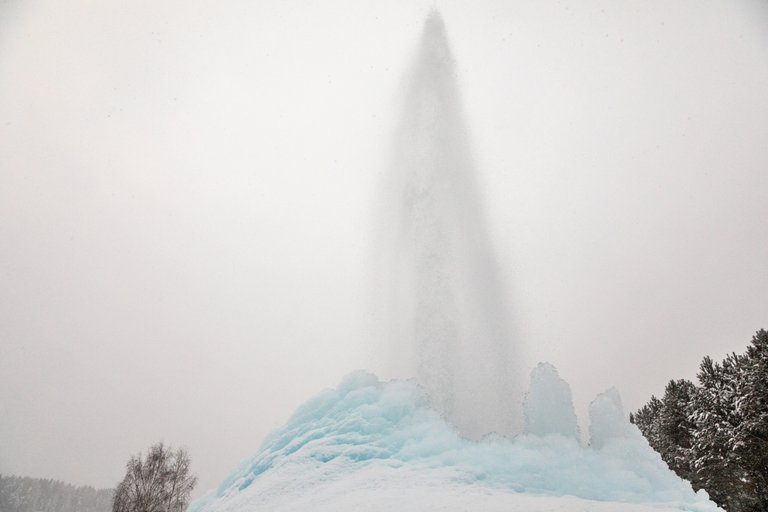 The blueness of the ice can only say about one thing - the water here is clean. But drinking it is not recommended, because it has a high lime content.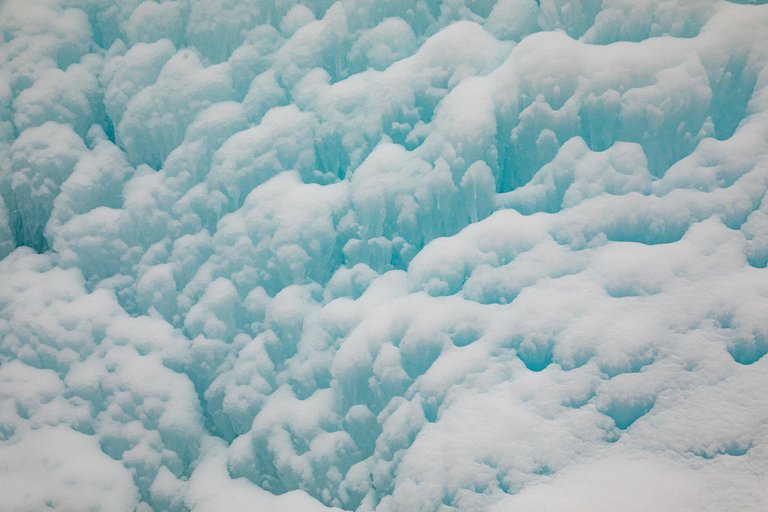 The well is about two hundred meters deep.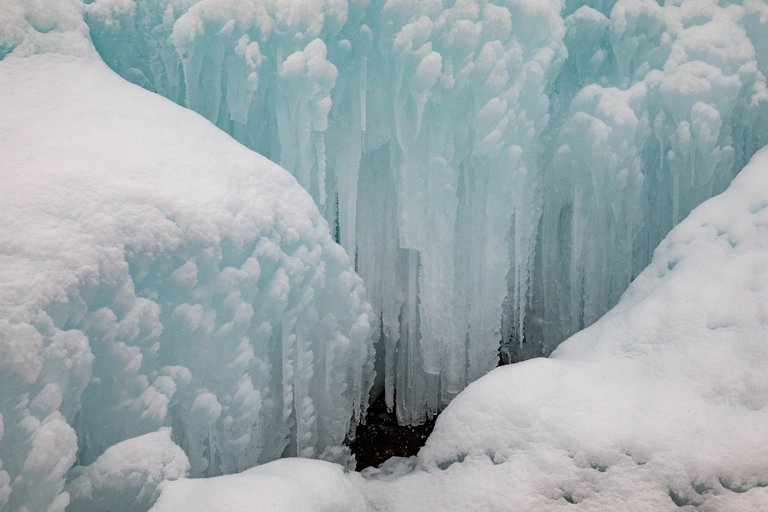 There are always people here in winter, because the swamp along which the road passes freezes and a winter road forms.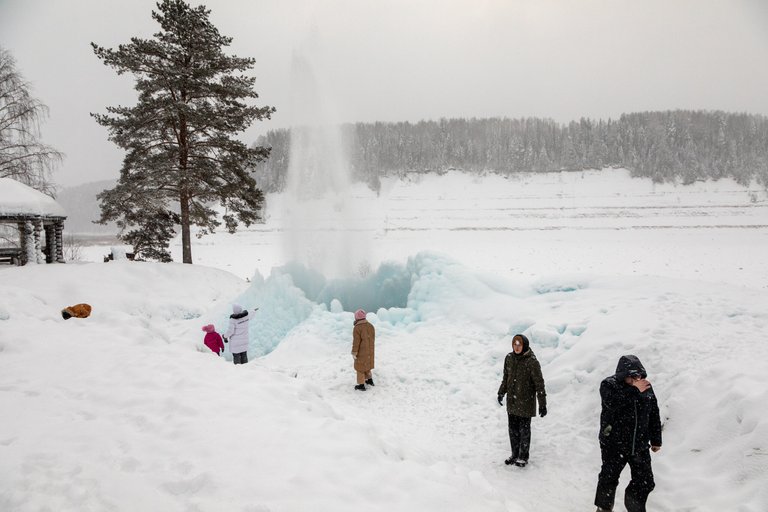 You can even get here by passenger car.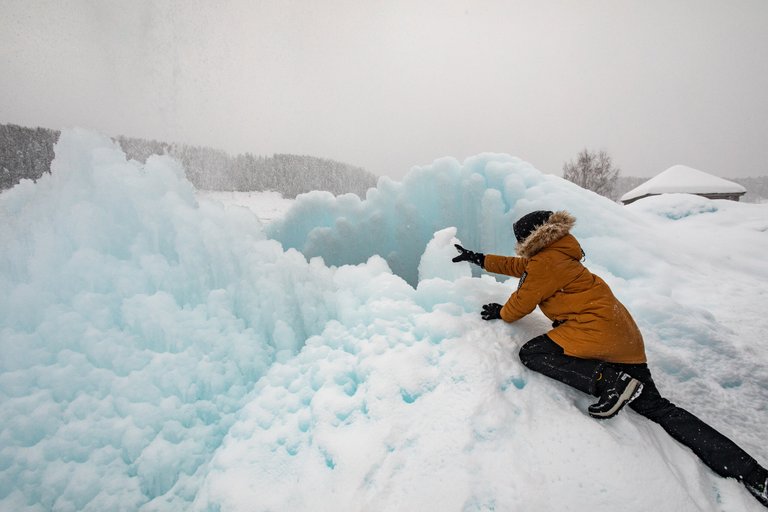 But in summer there is no road here, so tourists are taken by boat from the opposite bank from the village of Porog. I haven't been here in the summer. And what's the point if all beauty is formed only in winter.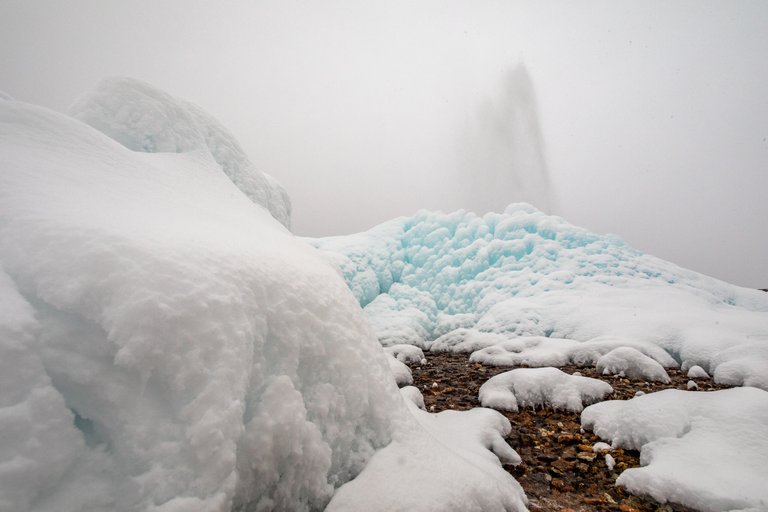 In the summer you need to admire other places, which are enough here.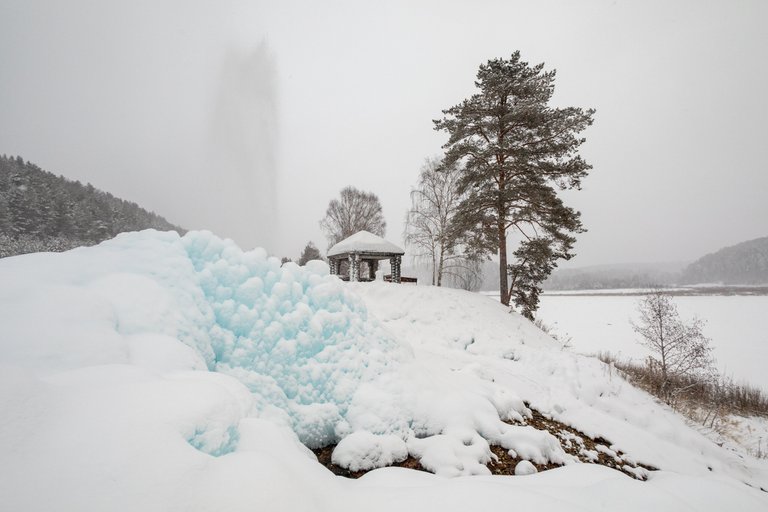 My little son called this place a bathtub, which is very similar from the outside. And I also see the fountain as a volcano that forms blue lava.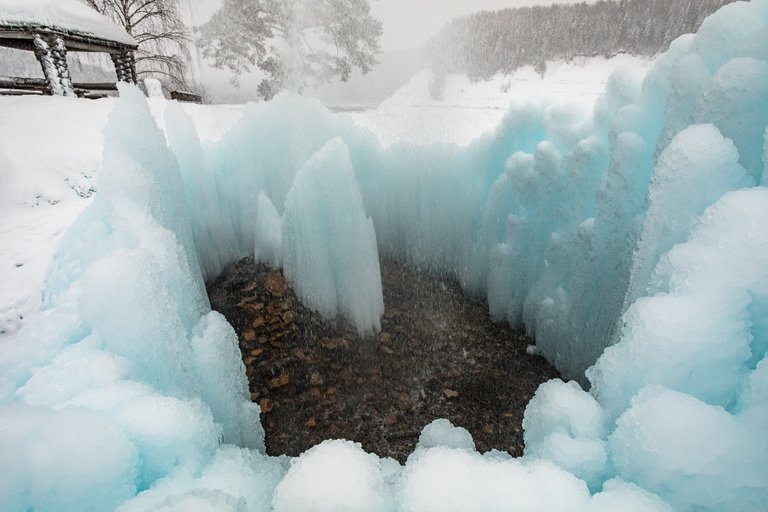 Even in cloudy weather, the ice glows blue.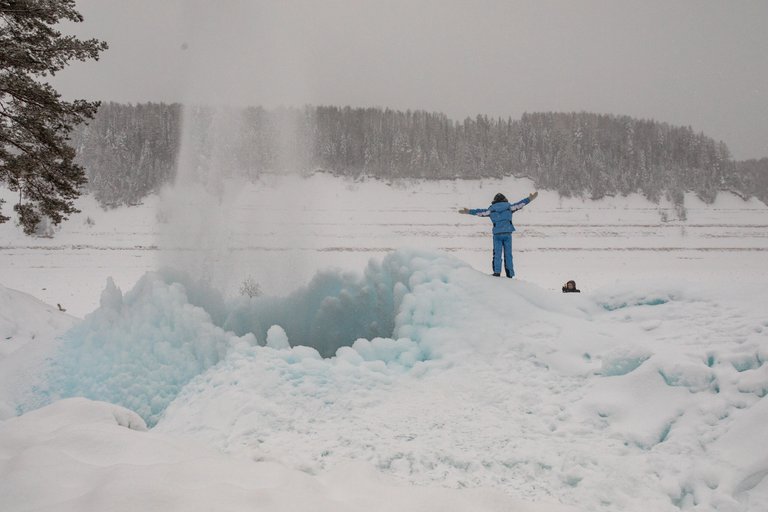 I hope someday I will still fulfill my dream: I will capture a fountain at night with a starry sky, with tracks from the stars or the milky way...