Summer in Moscow. Part 2
This is the second time I consciously walk around Moscow, and again I am drawn to the river embankment, as well as towards Zaryadye Park.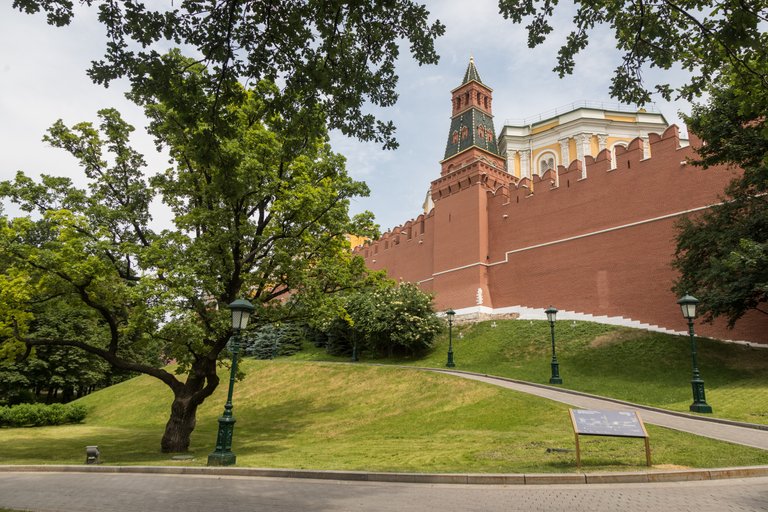 These spaces feel differently depending on the time of year.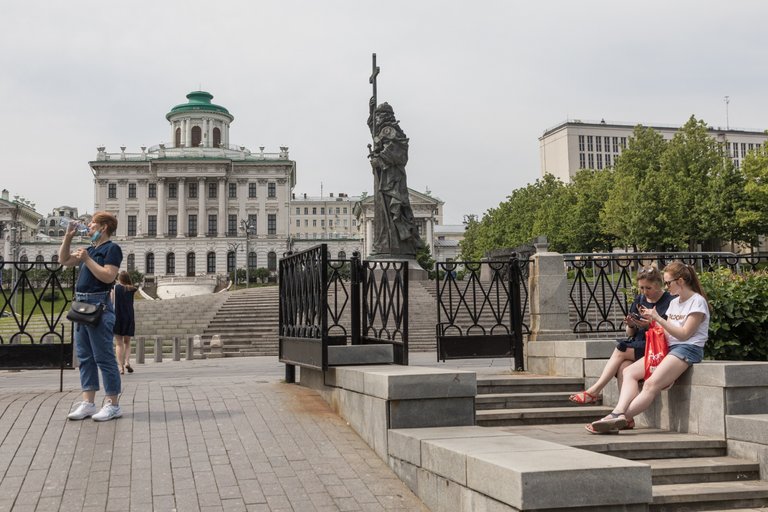 Last time I was here on a late winter evening, when the street lights were on.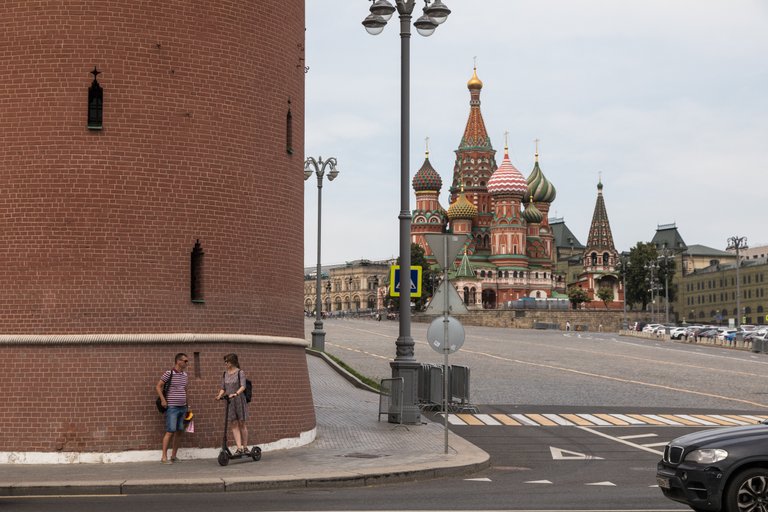 And now the scorching heat, when is even difficult to talk because of the increased air consumption in the lungs.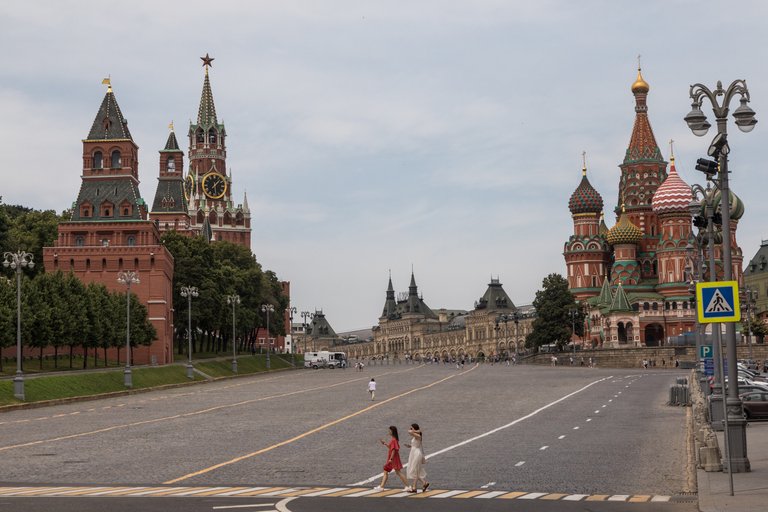 There are always a lot of people on the observation deck in Zaryadye in winter, summer, afternoon and evening!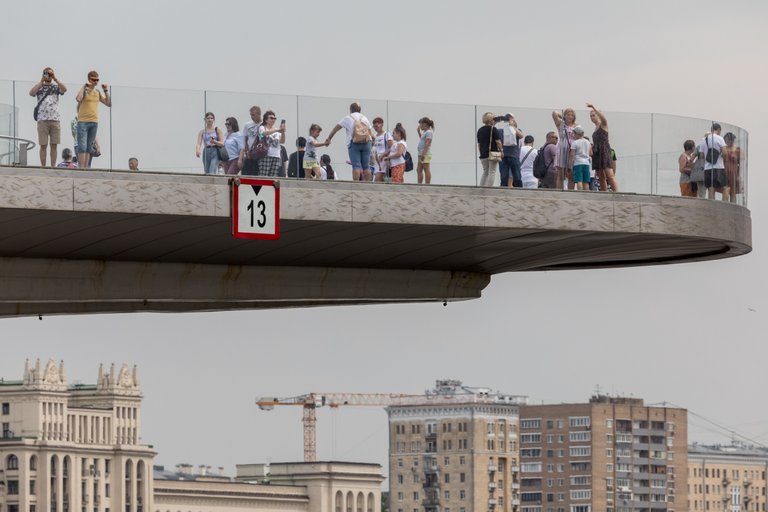 And along the Moskva River, pleasure boats are constantly scurrying about.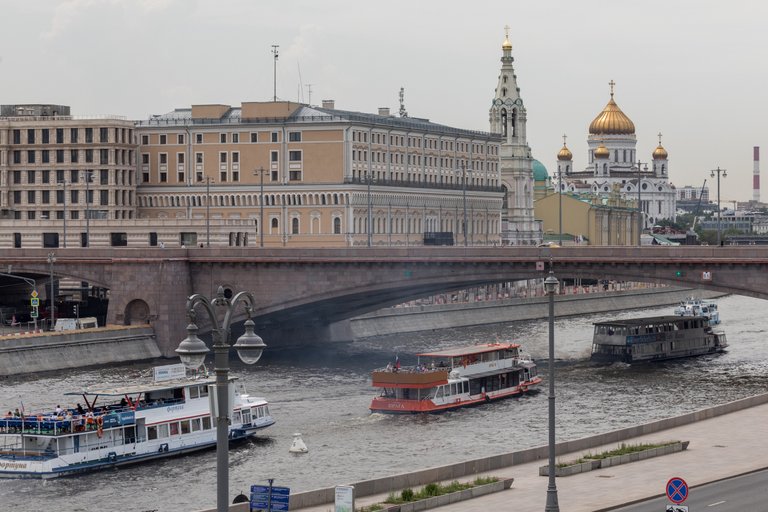 On the observation deck, it is even worse - there is nothing to breathe at all.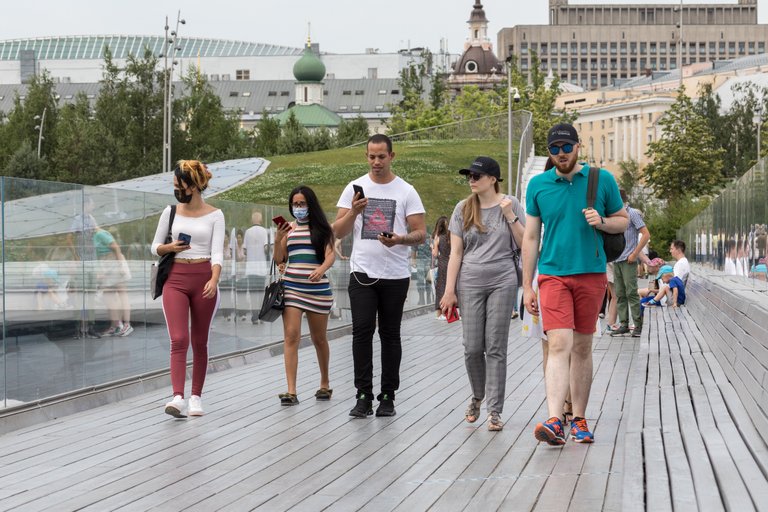 The weather was strange: cloudy haze and complete calm! There is nothing worse than this.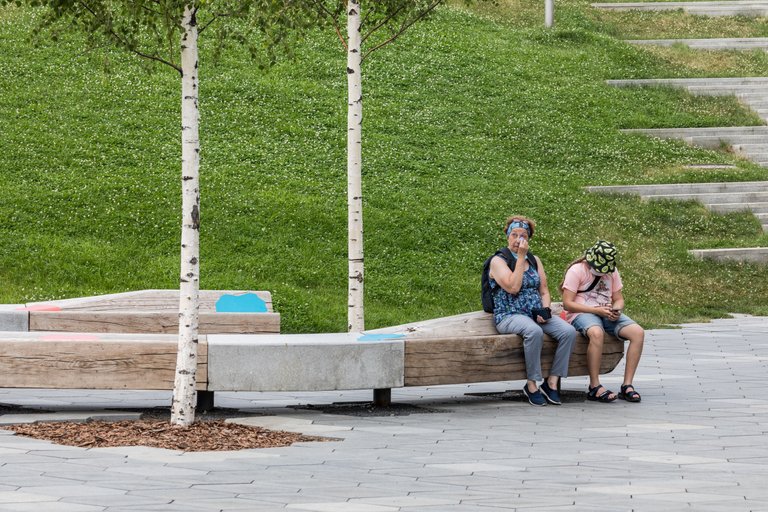 You can move only with stops, breaks and always with a bottle of water in hand. The post turned out in the form of instructions on how to behave in the heat...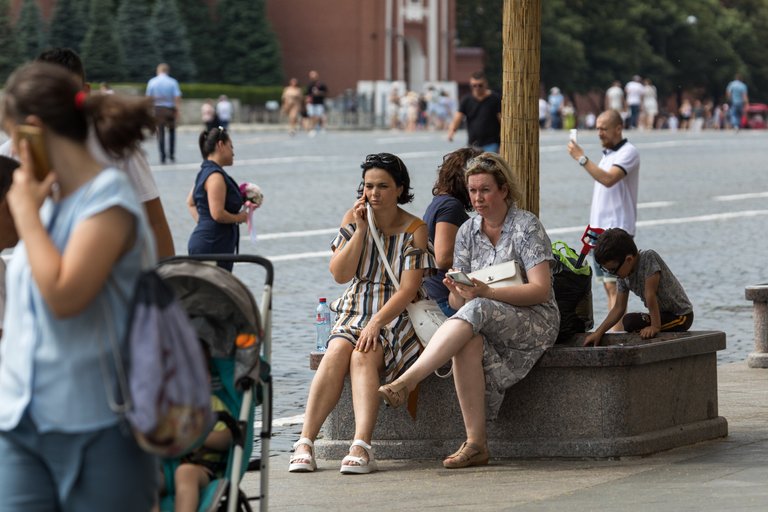 I'm just trying to convey the feelings that I got from the walk.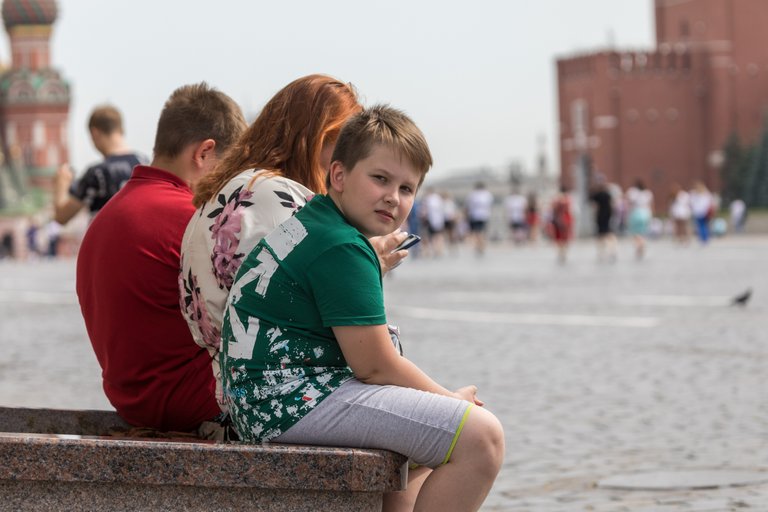 Strange, but through the picture it is not transmitted, as well as through the emotions of the people depicted in the pictures.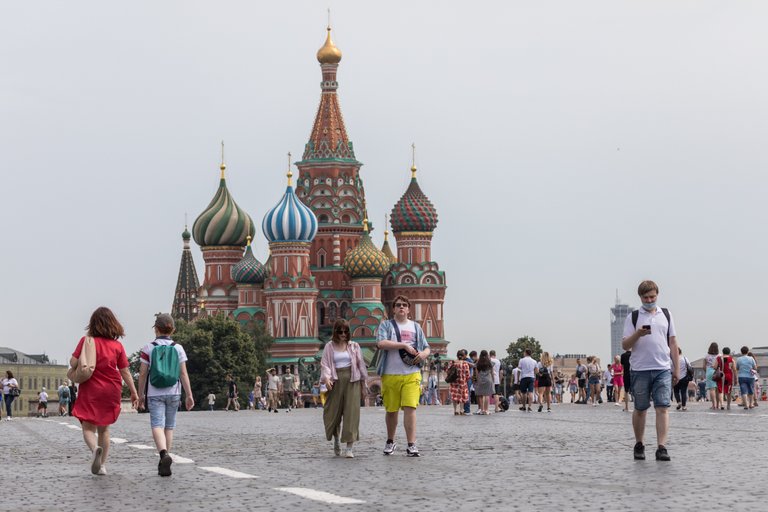 Yes, I myself did not show that it was hard for me from the heat.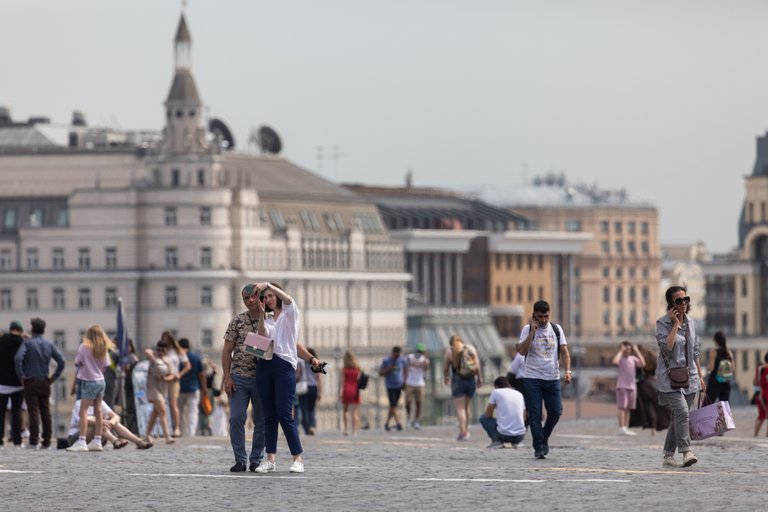 To be continued...
---
---