Since I found myself in these marvelous lands, I simply had to visit this wonderful natural place again! The Yug River near the village of Karasovo, Veliky Ustyug District, Vologda region has a steep bank and an outlet for rocks from the Permian period. I named this place Perm on the Yug. I already wrote about this place more than once a couple of years ago. I was here in the summer and winter.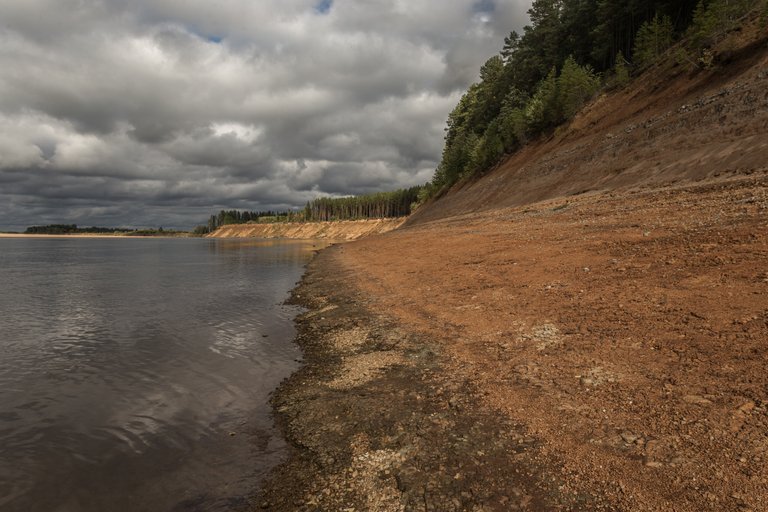 If we take into account the direction of the river flow, then the Permian deposits originate in the area of ​​the village of Upper Gribtsovo. A road goes to the shore.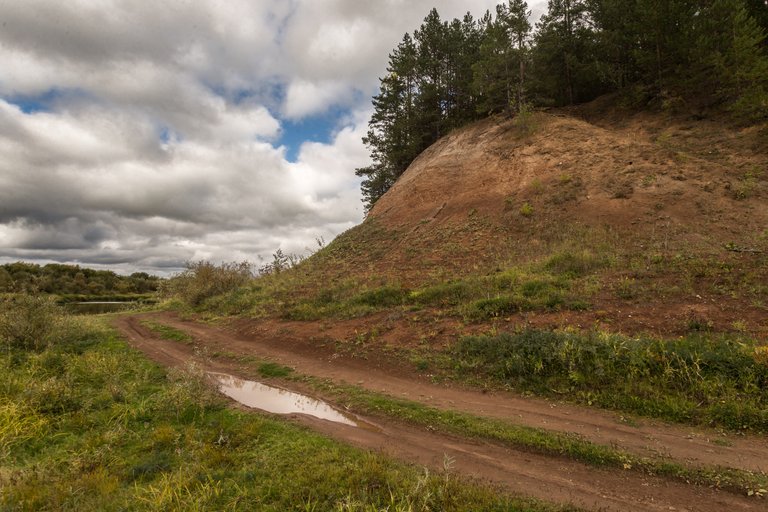 Perm clay, although slippery, is quite hard.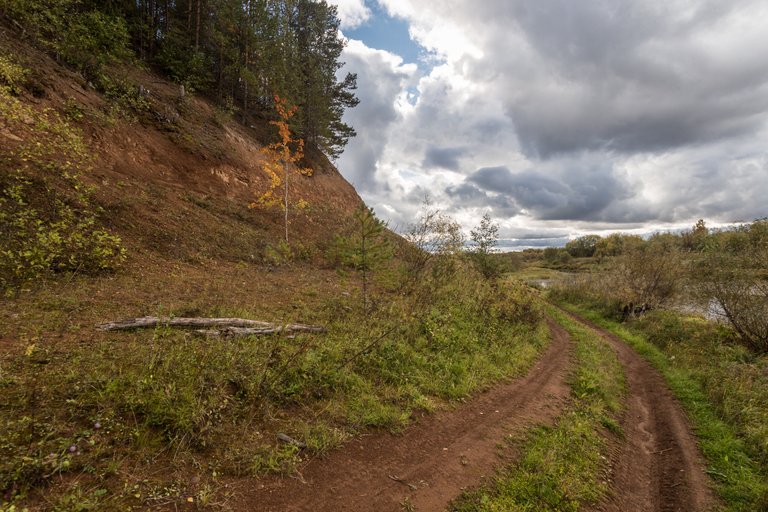 The mouth of the Yug River is located 10 km from this place, and the total length of the river is 574 kilometers.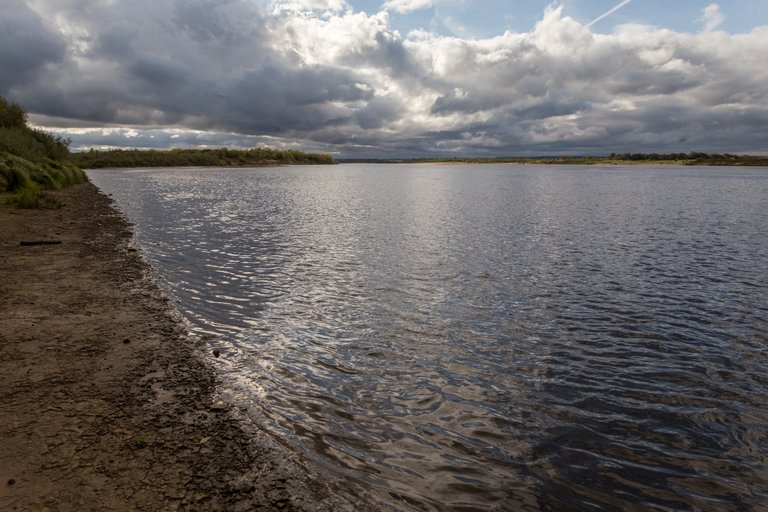 Here begins the view of the coast characteristic of the rivers Sukhona and Northern Dvina.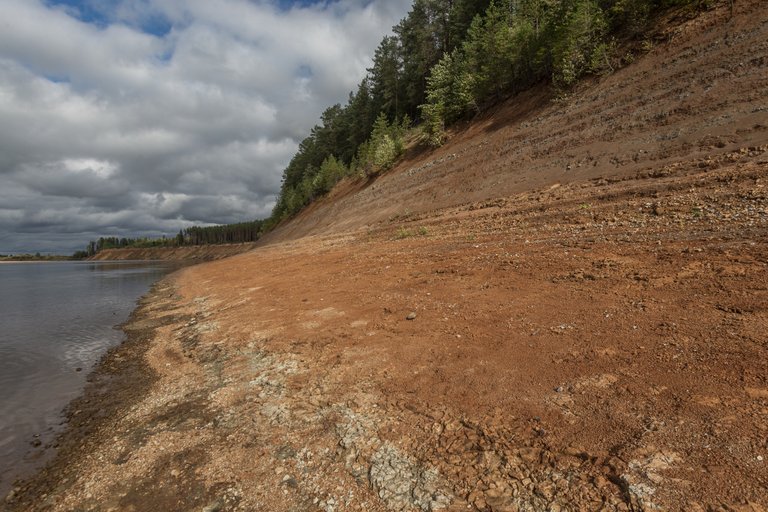 A little further, the view of the coast is more reminiscent of Vychegda.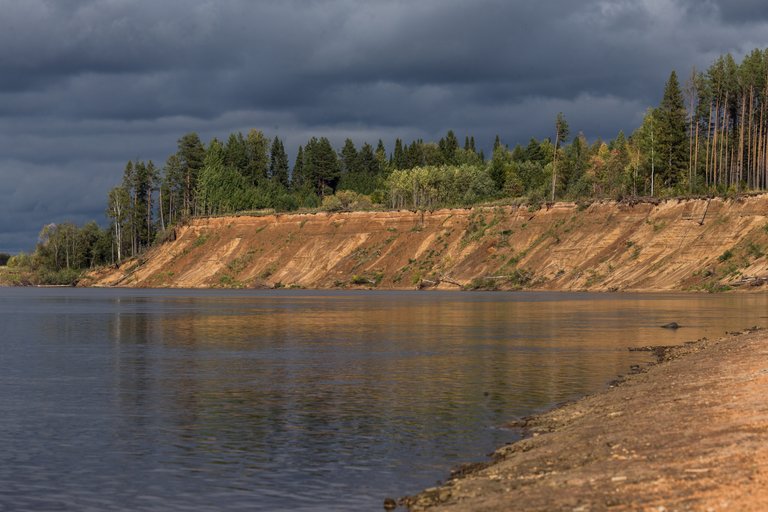 In the place where the sandy shore is, there is a beautiful forest at the top.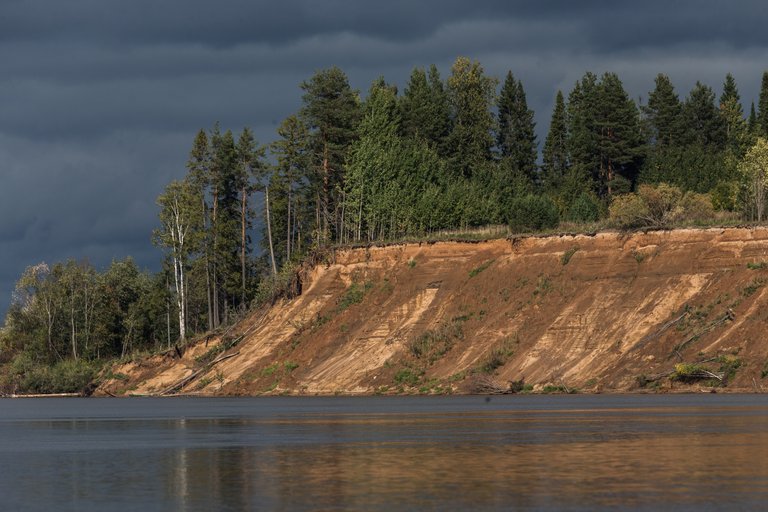 There is such a resource as Timelapse Google Earth. There you can see the satellite map in time lapse mode since 1984!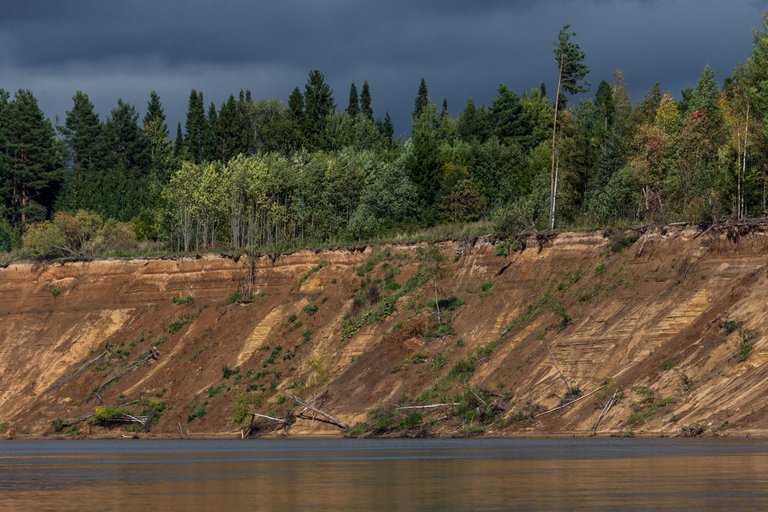 So, the minimum width of the forest from the coastline to the edge is 150 meters, and the maximum is 616 meters.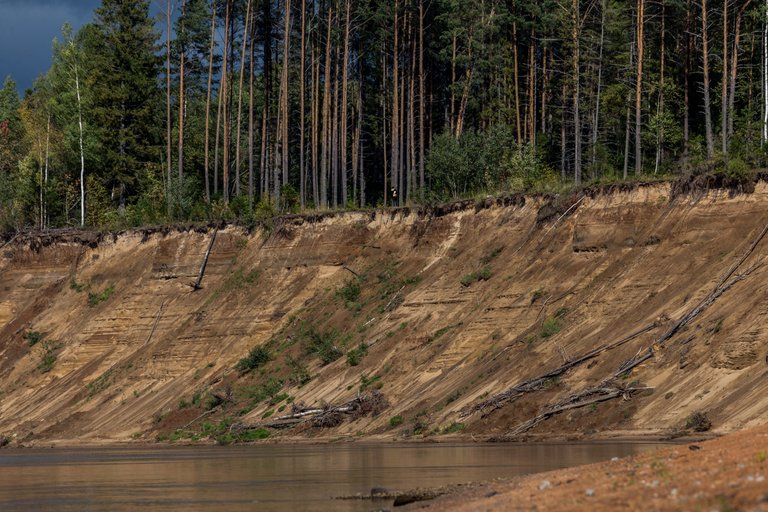 In 1984, the width of this forest was twice, and in one place it was already three times larger!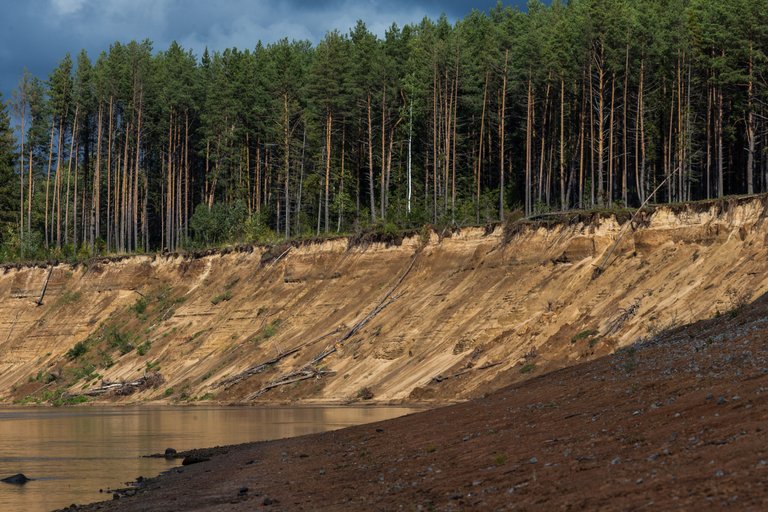 This is all the influence of the river on the sandy shore. This I mean that in 20-30 years from the forest there may be nothing left at all!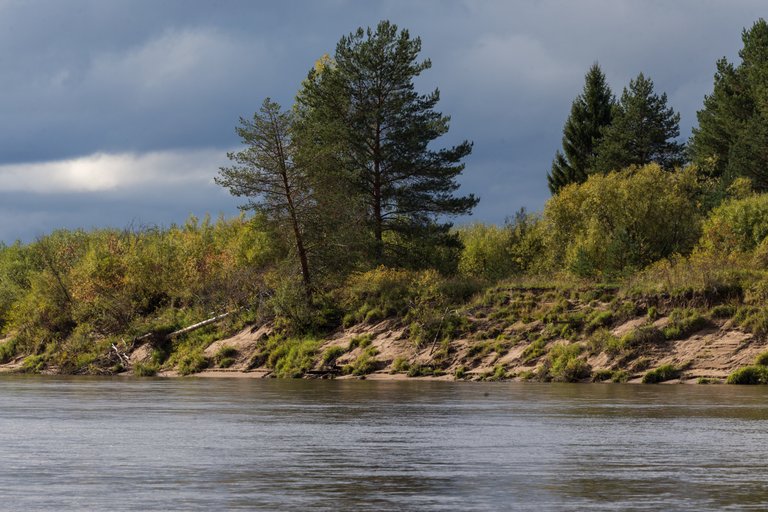 The Yug River is one of the most dangerous in the North-East of the region.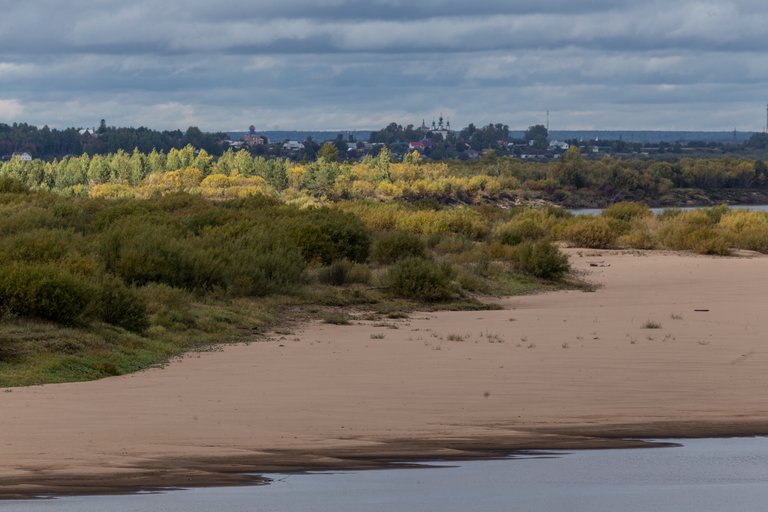 Due to the constantly changing bottom topography, the change of the channel, different spits, pits, craters, it claimed many lives. She can also destroy an entire forest or even a village. The river is to blame for this, of course, in part, the soil and relief play an important role.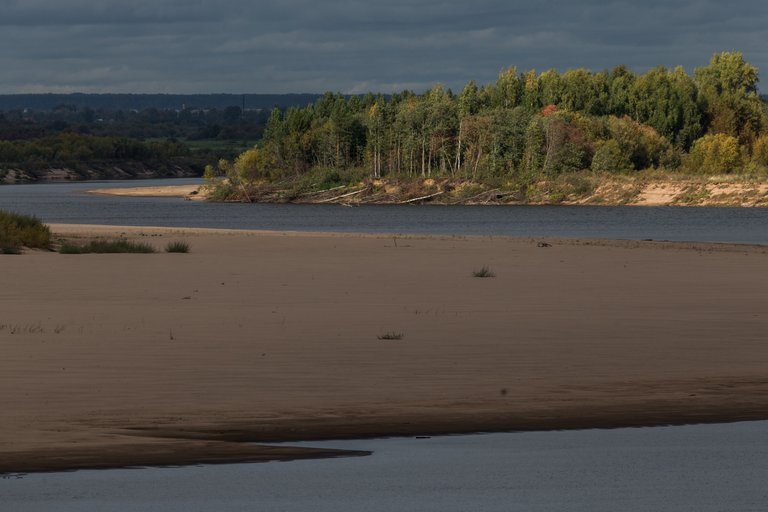 The width of the river in low-water periods is small and if it happens even to Sukhona it is possible to wade, then the Yug you can't! Due to the strong current, the depth in some places can reach up to 5 meters.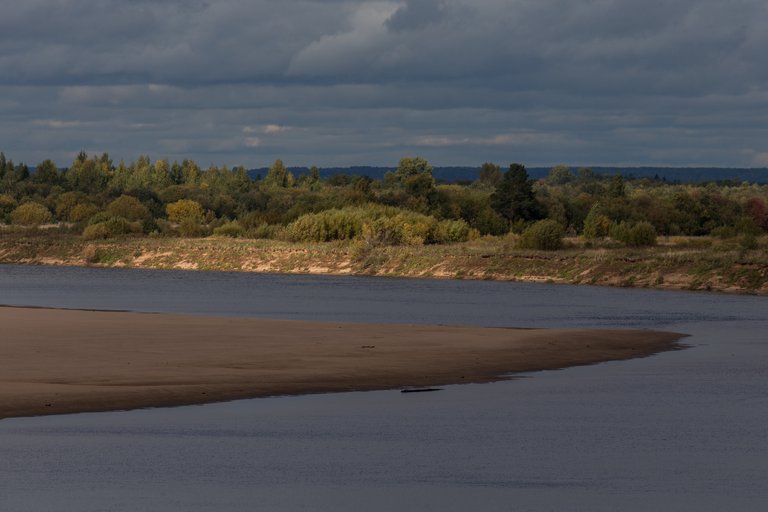 I have always been interested in hydrology...