In Kasyanka, there is nothing remarkable in the surrounding landscape. I have been to much more interesting places in terms of geographical location. But still, the village is very comfortable, despite the depressing appearance of the houses destroyed from time.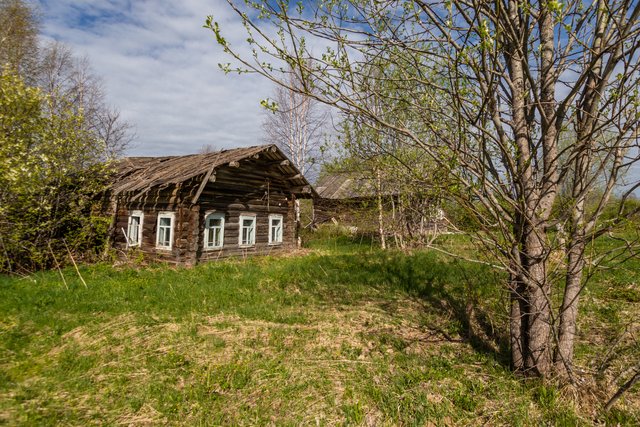 I can't imagine how people lived even further! I already mentioned that further down the road there were still villages, such as Orlov Pochinok, Osnitsa, Istopnaya. Most likely, the road was connected to another driveway that could lead to Upper Shardenga, and from it one could already get to Ust-Alekseevo.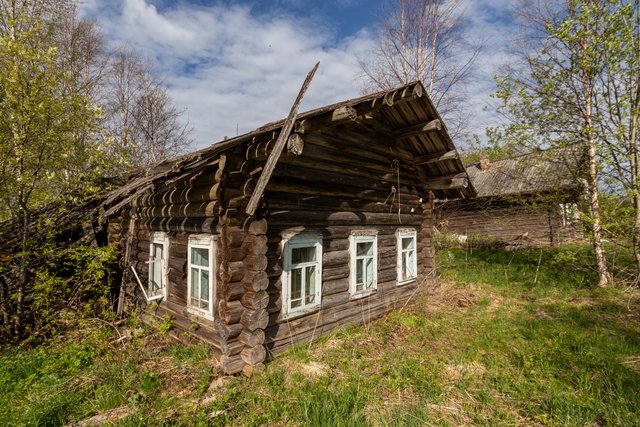 But the roads grow faster than the fields, if you do not drive along them.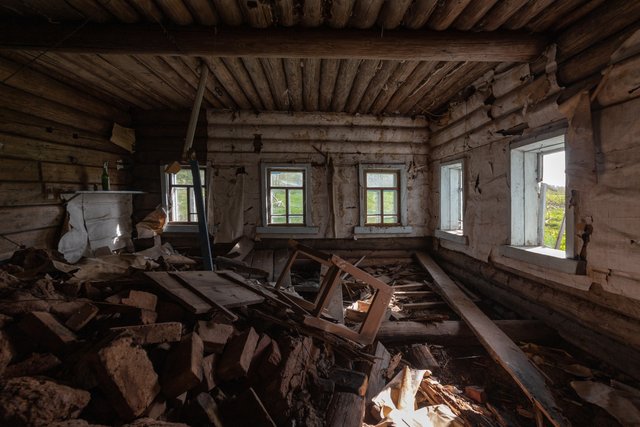 Traveling through abandoned villages is always full of emotions! Their palette is diverse - from delight, admiration, to sad emotions and even longing.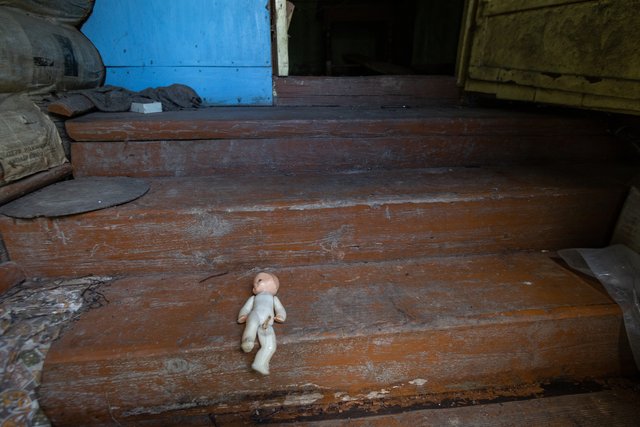 I will never forget my first trip to an abandoned village. It was then that these strange emotions dragged me on.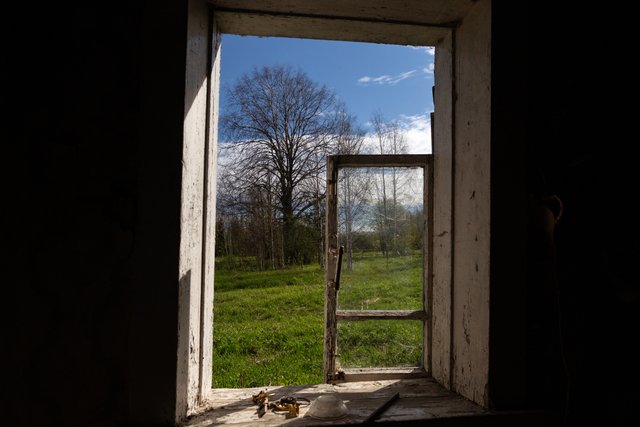 And the way to the village itself is filled with adventures every time. Sometimes it is not easy to just find the village itself, not to mention the road to it.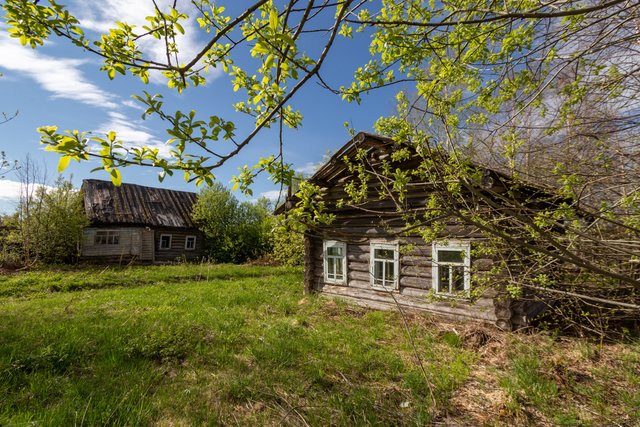 I also want to remind you that the best time to travel is spring. In our latitudes, you can try to look for adventures from mid-April to mid-June.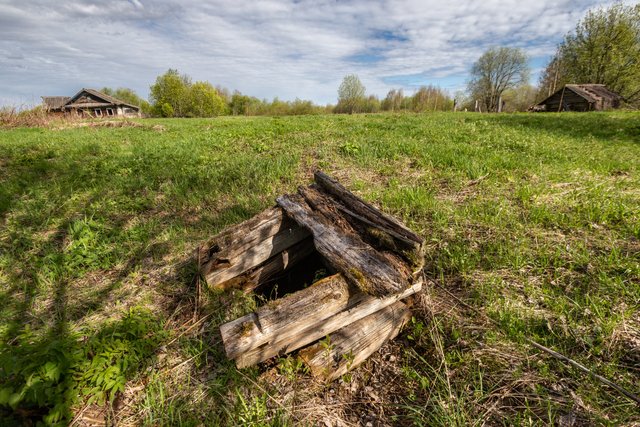 Last spring, last year's tall grass is crushed by snow, there are no mosquitoes and moose fleas. But there is a danger of catching a tick, but for the entire time of travel there was not a single case of suction. I just thoroughly spray myself with repellents before the trip and dress correctly.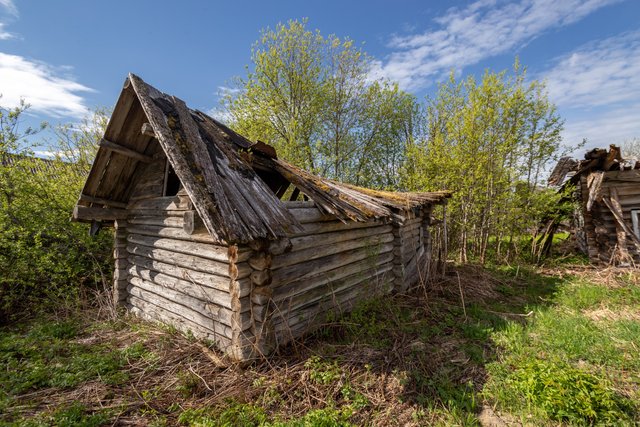 In July, heat or prolonged rains begin. Horseflies prevail in the heat, and in heavy rain or after it all legs will be moist due to tall grass. Boots will not save. You can, of course, dress appropriately, but then the meaning of the trip is lost - it is beautiful photos.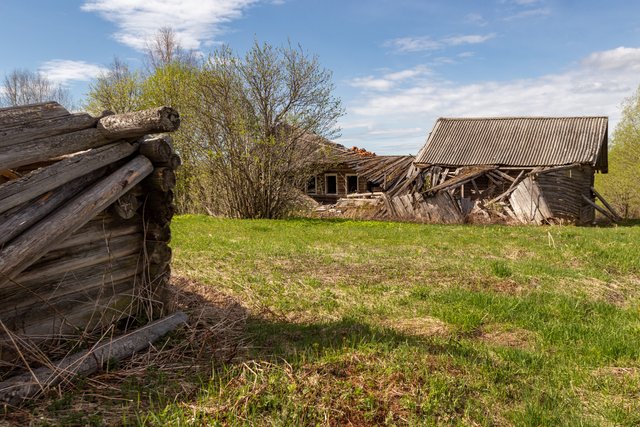 Closer to autumn, moose fleas appear, from which it is most difficult to defend themselves. Another good period of time for traveling is October and the beginning of November until the first snow falls. But the daylight becomes very short and in too distant places it is better not to meddle.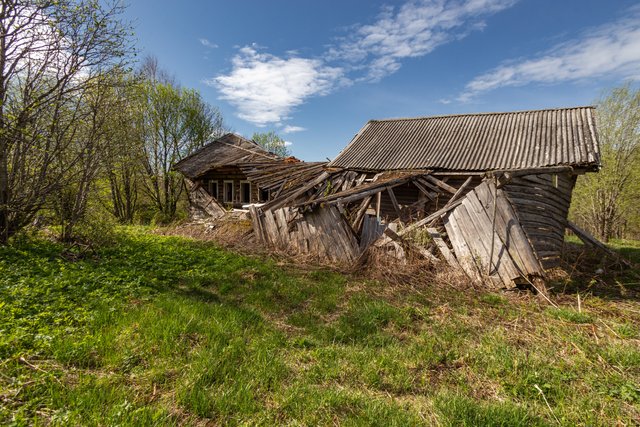 You can adapt to any season and any weather, equiped accordingly, but you need to take into account that each weather has different sensations. I must say right away that a cloudy autumn is very crushing, both mentally and physically.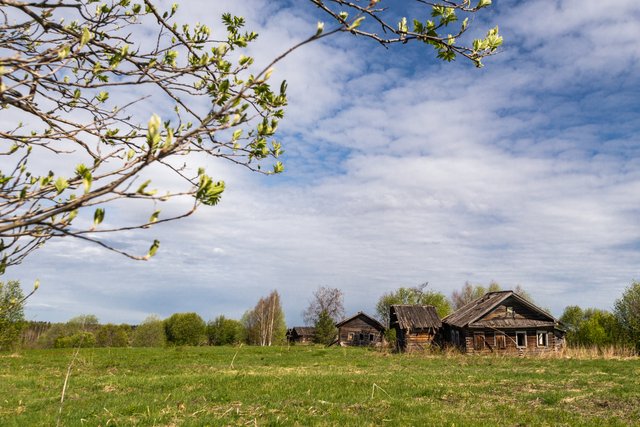 Therefore, May is the easiest, most convenient, brightest time for traveling through abandoned villages.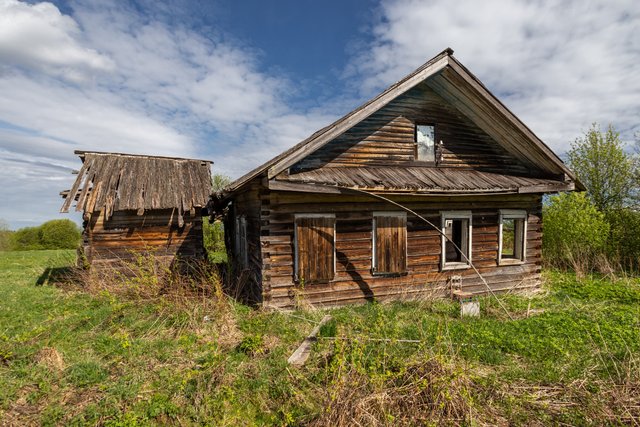 There are different thoughts in my head about auxiliary tools for photographing abandoned villages. For example, the purchase of a quadrocopter or passable SUV. But I recently concluded that all this is unnecessary.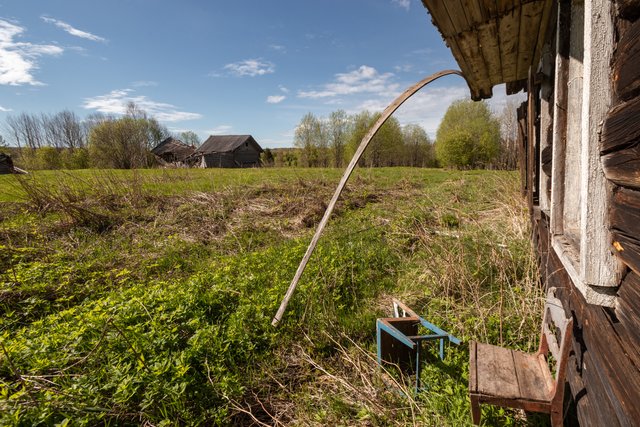 You need to carry the quadcopter with you, and I usually have a minimal set of photographic equipment behind me. And an SUV is boring and meaning is lost in a long and inaccessible walking path.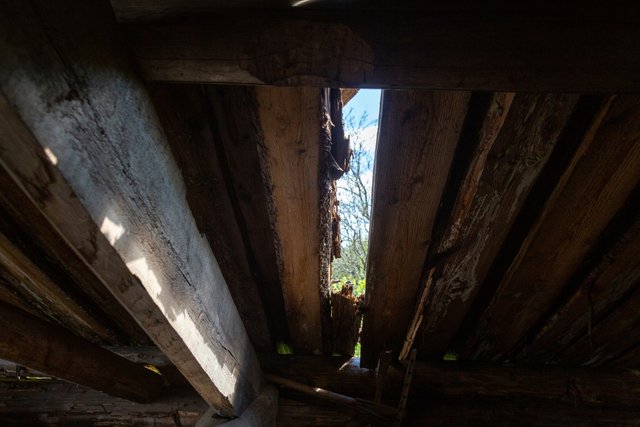 There are abandoned villages that are completely empty, and in the houses of Kasyanka you can find many interesting things of the former residents.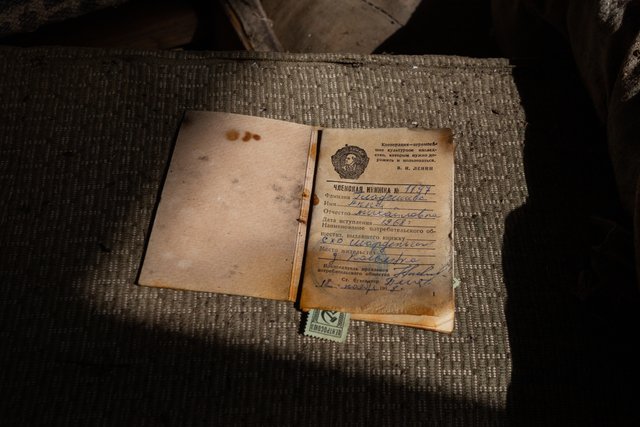 Congratulatory telegram from the past.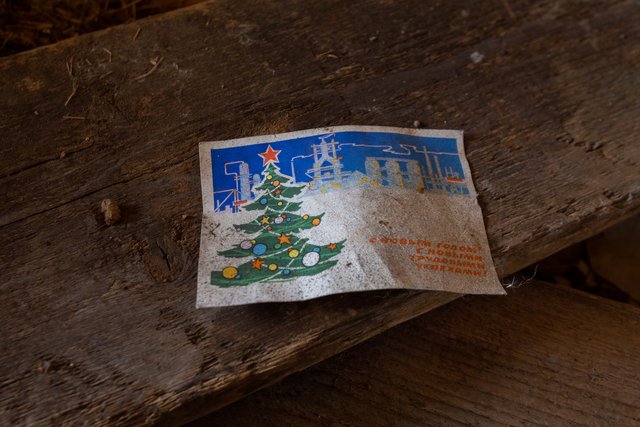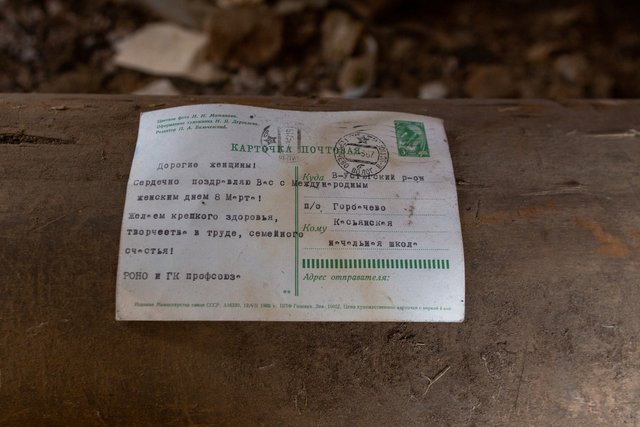 All I want to try at least once to visit such a place in the late evening, at night or in the early morning at dawn. Of course, not alone!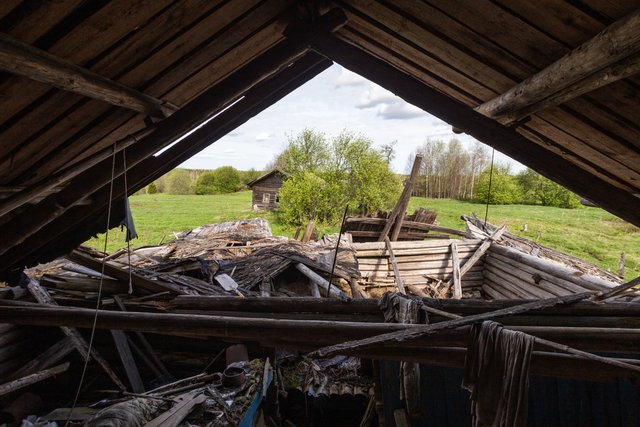 To be continued...