Once this place has already won my heart, now it has happened again! It is dangerous to be in some place at different times of the year: there is a high probability of disappointment. If you might like something in the summer, then coming back to the same place in winter, you may be very surprised how it differs not only in appearance, but also in its atmosphere and energy. But this is not about Elovino.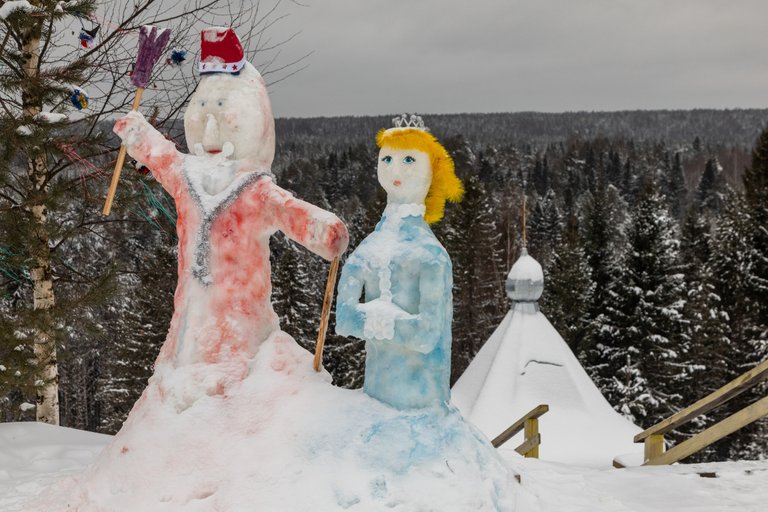 The village of Elovino is located in the south of the Kichmengsko-Gorodetsky district of the Vologda region in Russia. Against the background of the wooden church of Cosmas and Damian, residents made the symbol of 2021 from snow and ice.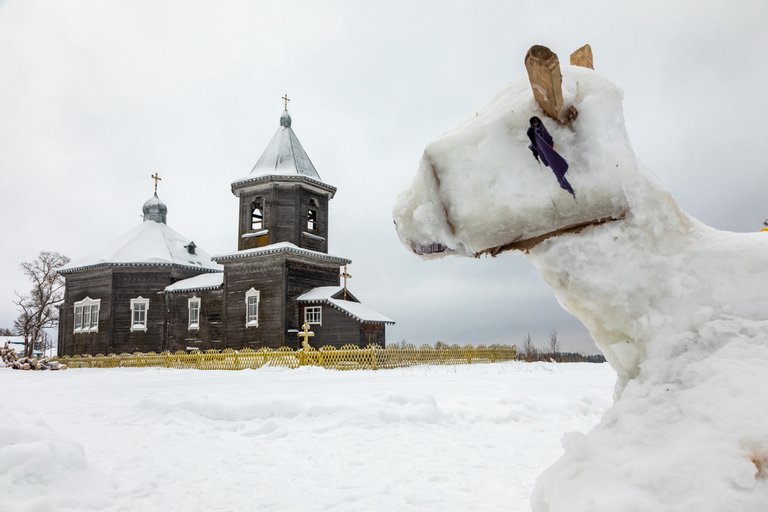 An equipped holy spring is located just below the church on a steep slope.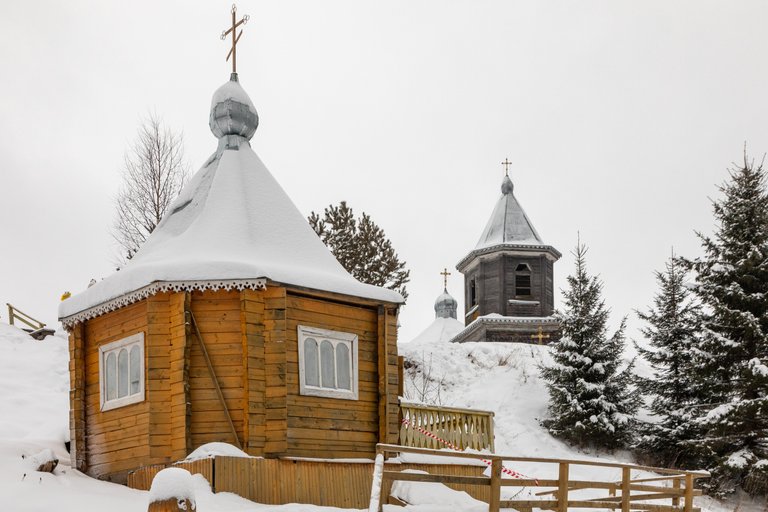 From high hill opens a gorgeous view of the forest expanses.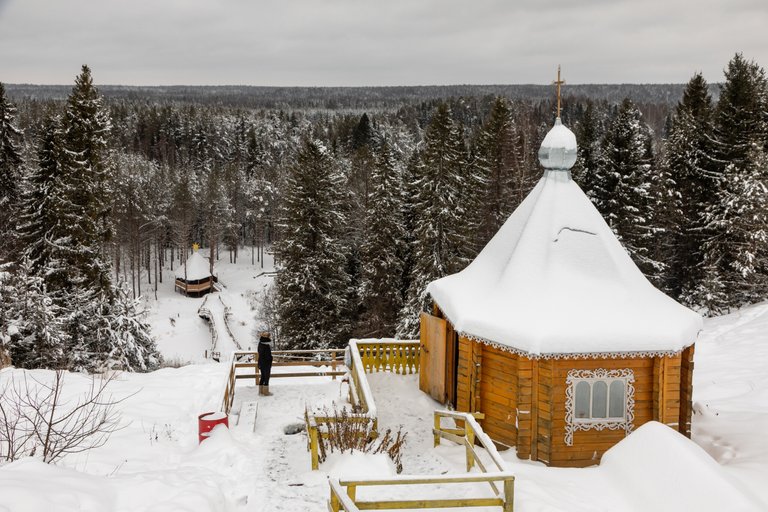 A wooden staircase leads down from the spring to the gazebo.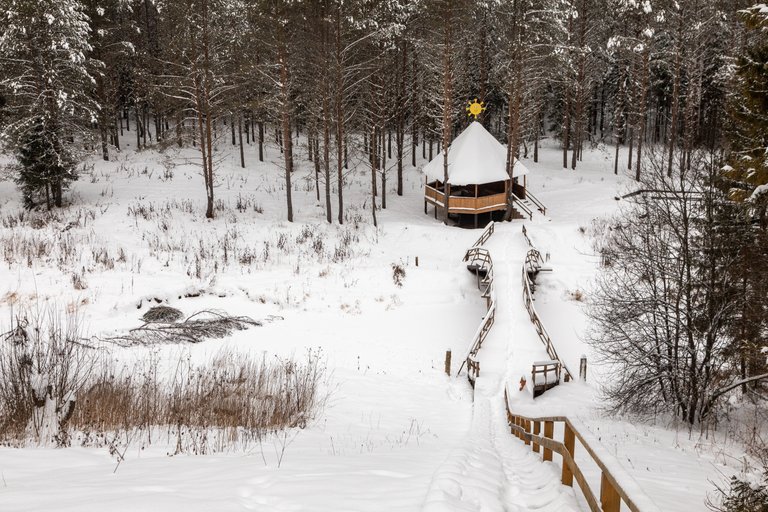 I was here for the first time in 2017 in the summer and there were no stairs with a bridge over the Pichug river yet. Apparently, this is a relatively new construction.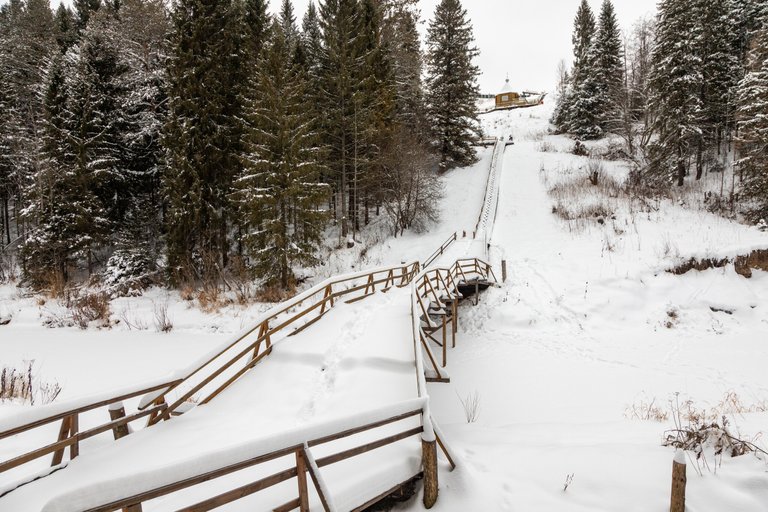 The Tsar-swing has been here for a long time, but the inscription also appeared in the last years.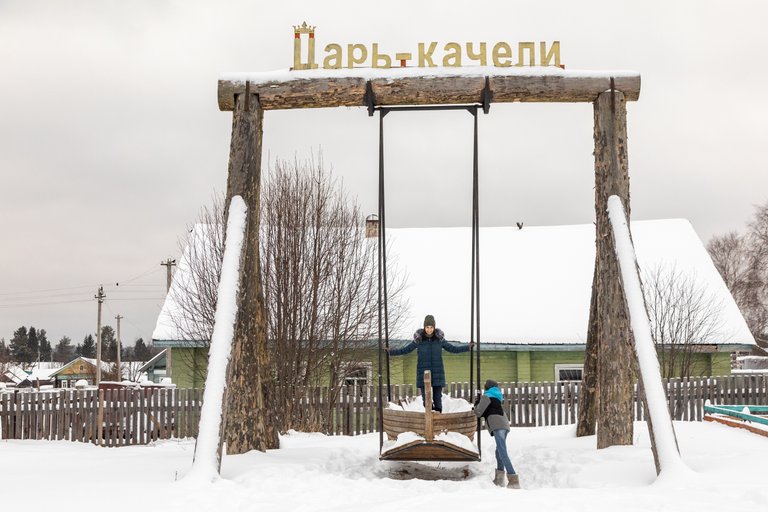 Elovino is quiet, although the population is about 250 inhabitants.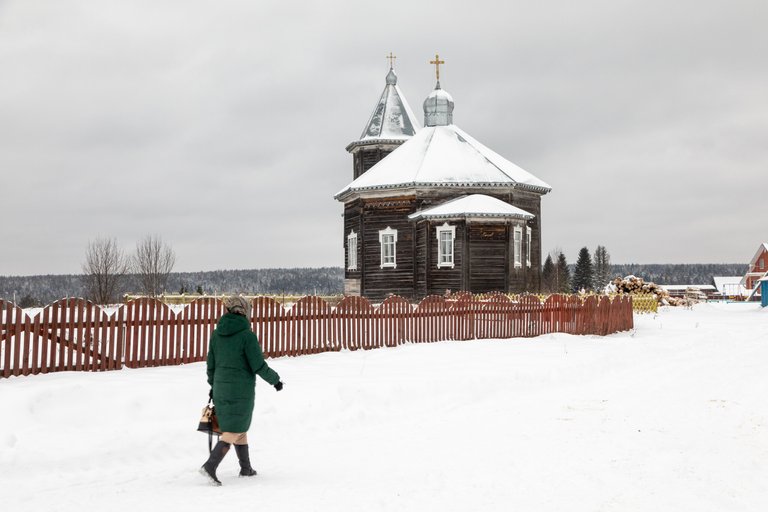 In any village of the Kichmengsko-Gorodetsky district there are large five-walled houses.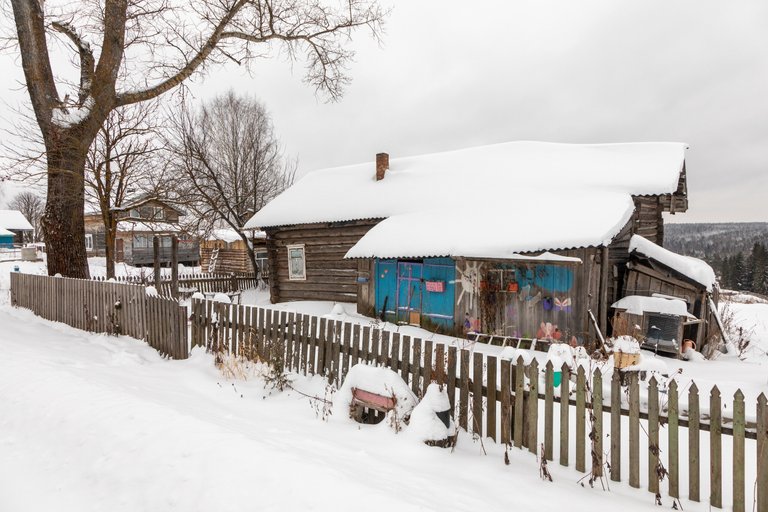 The central street of the village.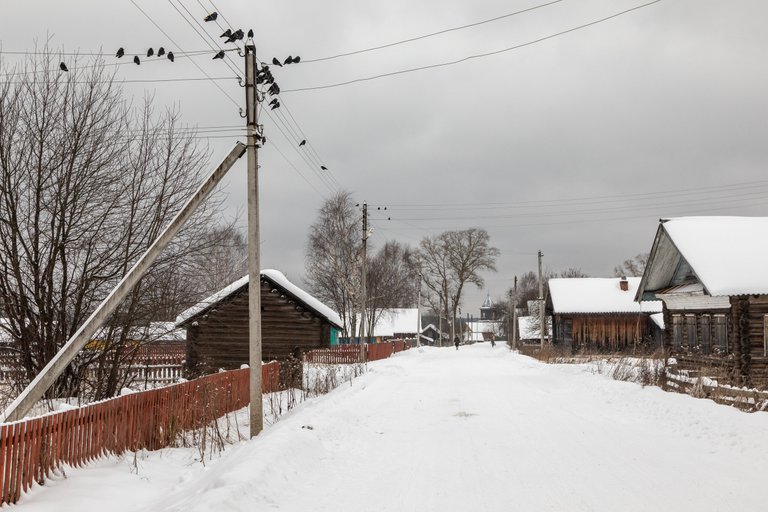 An old five-walled wall with a carved balcony was converted into a shop. Because of this it lost the windows on the facade.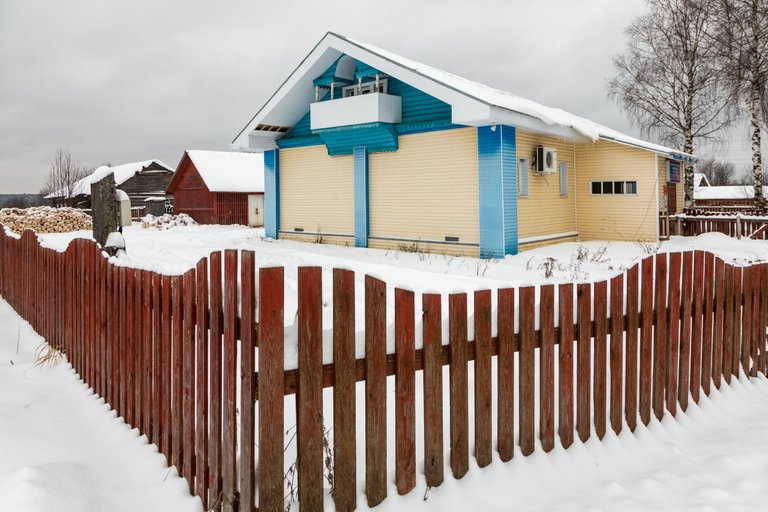 If you often visit the villages of different districts of the region, then you can already identify for yourself some architectural features characteristic of a particular district or locality.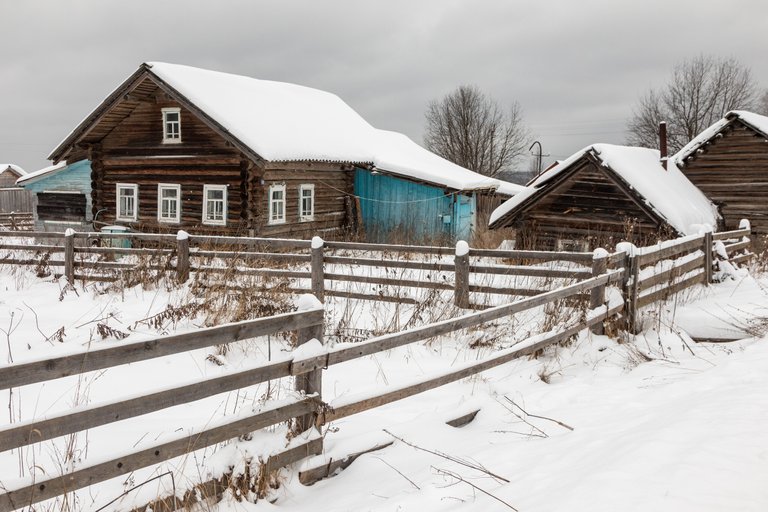 Here is the usual rural life. The road leads here in winter is just excellent, the village has a tourist potential.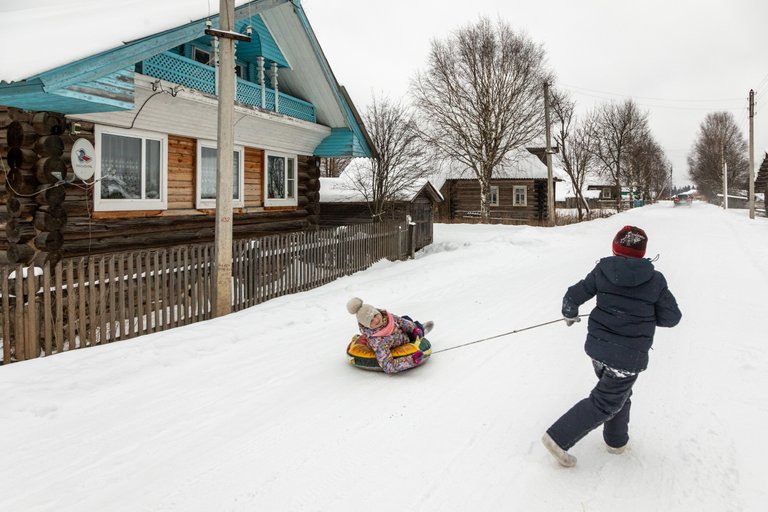 Elovino side is considered a dead-end branch.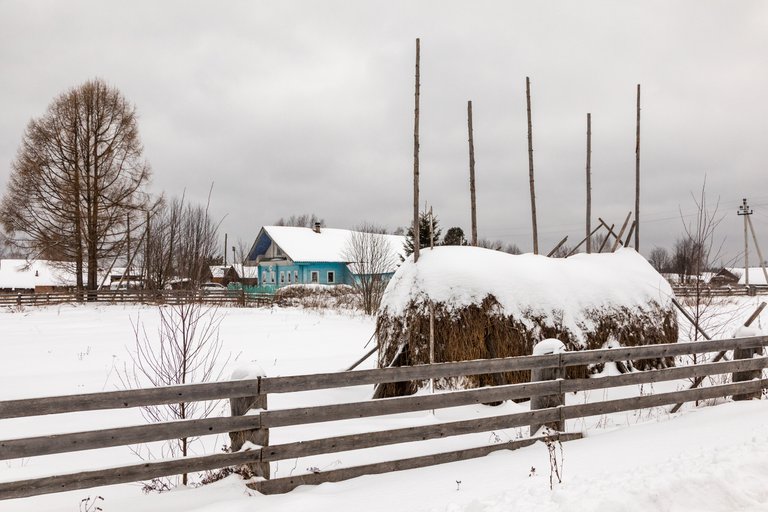 I would say more: the entire Kich-Gorodetsky district consists of dead-end transport branches. There are only a couple of roads that can take a traveler to another district or even a region.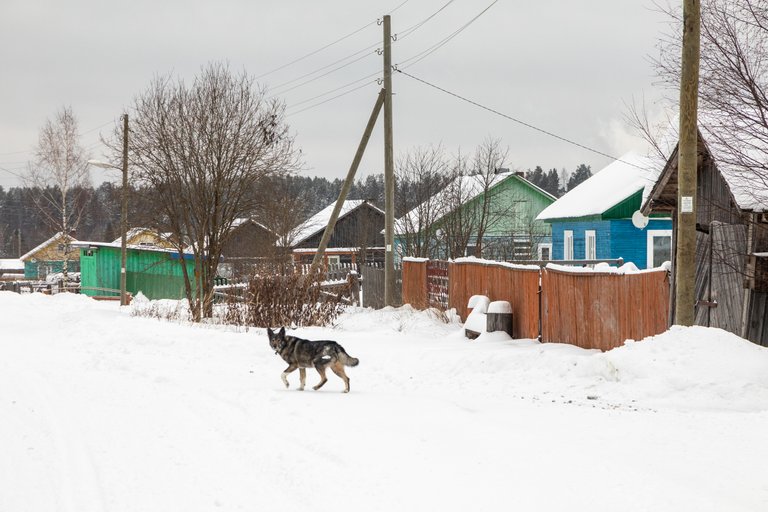 In Elovino, you need to go to some traditional holiday, when a lot of people come to the village not only from the district, but even from other regions.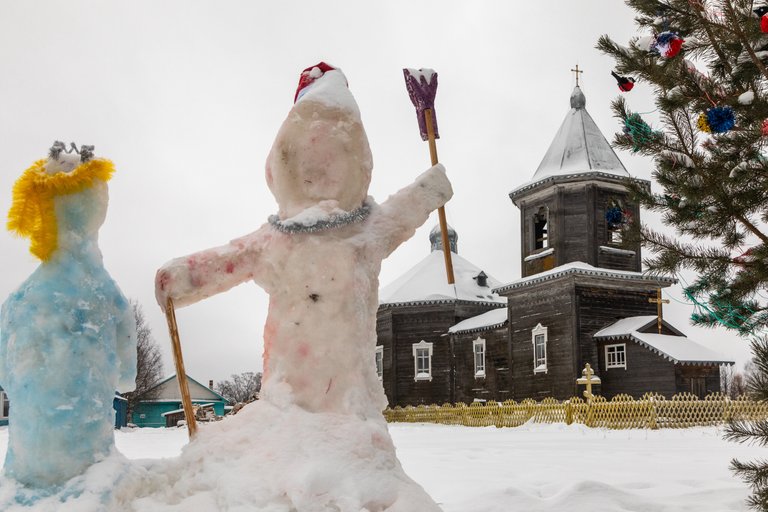 And if you want to walk through a quiet village where even dogs don't bark, then you are welcome to absolutely any day!