Continuing a series of photographs taken from a bird's eye view. This time the landscape will be as graphic and minimalistic as possible.
Nature has its own good tool for creating conceptual paintings - it is snow. In summer, the same view would look very different. Yes, it is possible also graphically, but not minimalistically.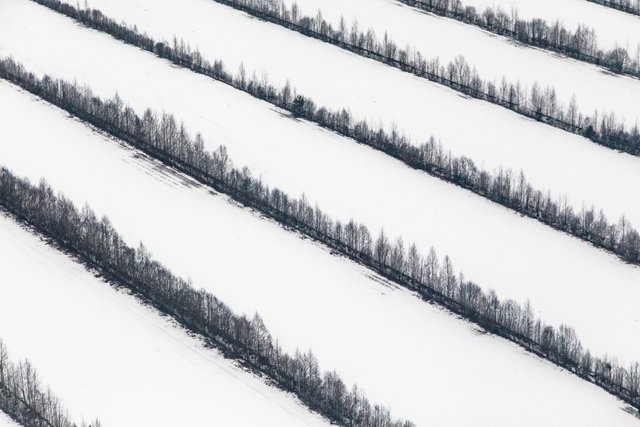 Man helps nature draw interesting patterns: ordered tree planting always looks interesting.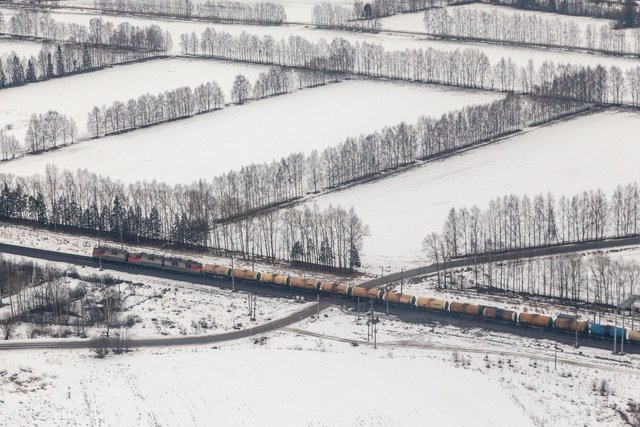 Although, if a person does not interfere in the natural process, then nature will do no worse.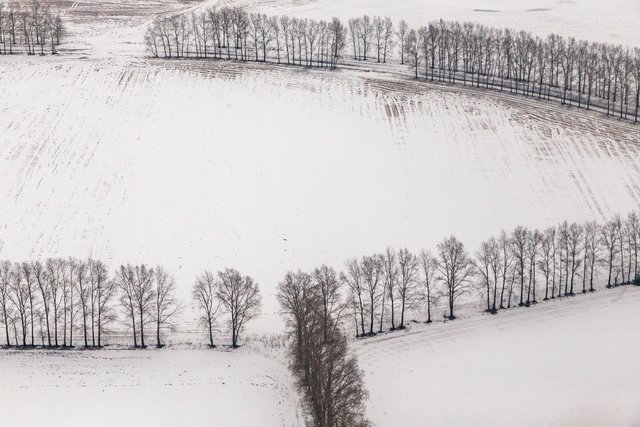 In the meantime, all the patterns given here are all of artificial origin.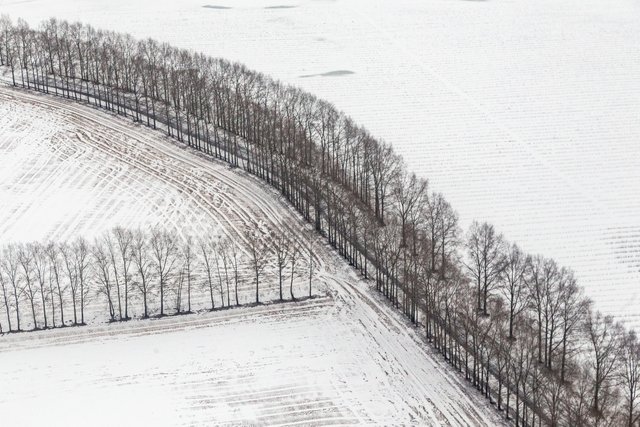 It seems to be nature, but the whole figure was created by man. This also happens.
I'd like to fly over open spaces now that the grass is already green. No matter how much I fly in my life, there is always snow and cloudy weather.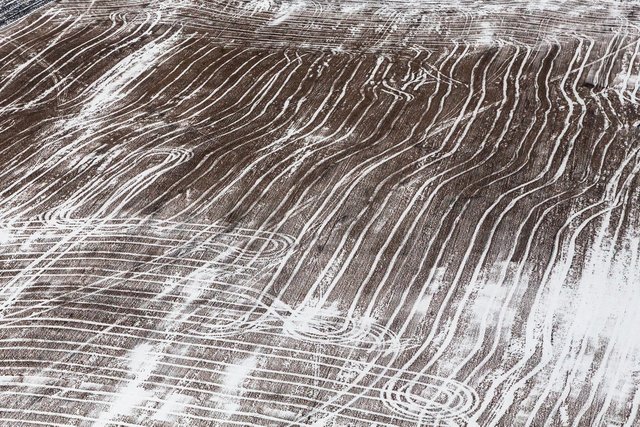 Such images are slightly more documentary than untouched nature. But here I can argue for a long time what there is a documentary picture.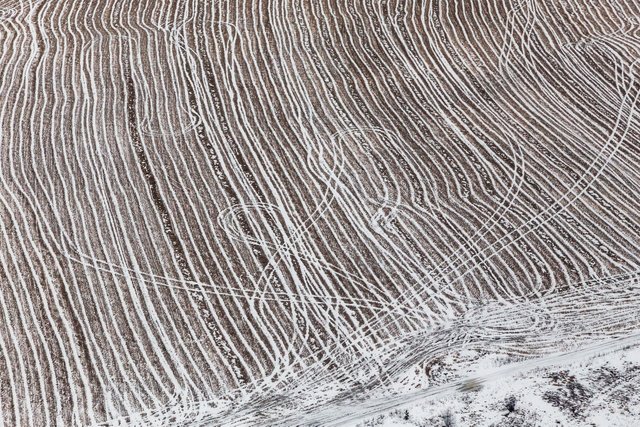 Such photos are similar to drawings that are painted on white canvas or paper with charcoal, pencil or paints. That is why I add the word graphics to such photos.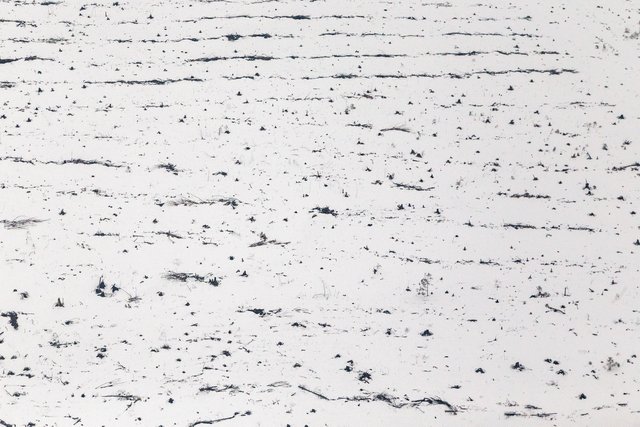 The artist is the creator! Photographer is an observer of the creations of nature. I have repeatedly mentioned that we simply take a finished drawing or composition and capture it.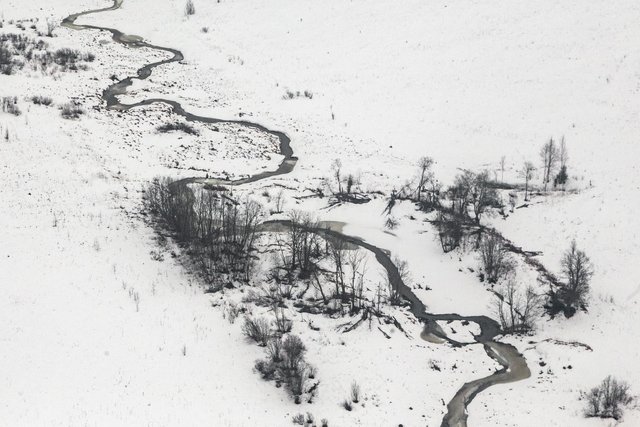 Only for this reason I began to consider myself not a creator, but a documentary, because I do not invent anything. And my skill depends on the trained look to notice interesting moments in life and composition in nature.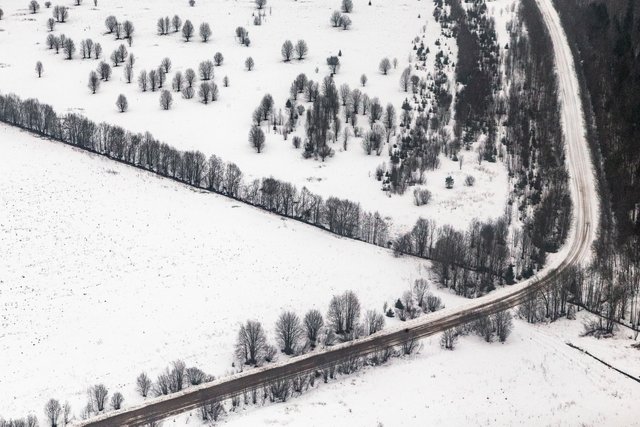 Therefore, the photographer = observer. Someone knows how to observe well, but someone is not very...