Now, let's take a look at an ordinary city from above! Even the views familiar to us from this angle become unrecognizable. And if you do not take into account the location, but look at the landscape in a general way, then a certain graphic pattern emerges.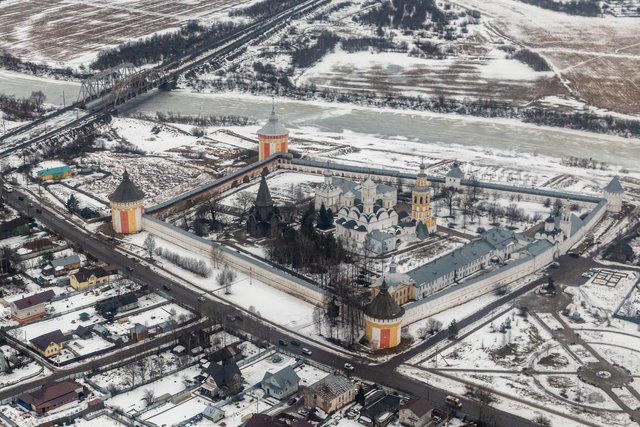 I'm trying to look at all plots and compositions in a generalized and dispersed manner not only from above, but even during normal shooting from the ground. This is the only way to see the integrity of the future picture.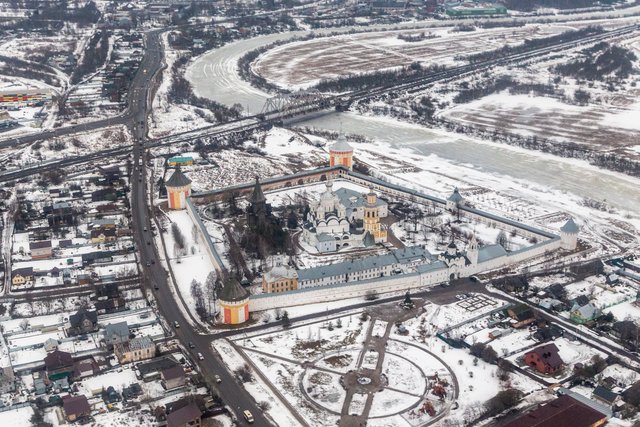 Country houses always look interesting due to the crowding of buildings.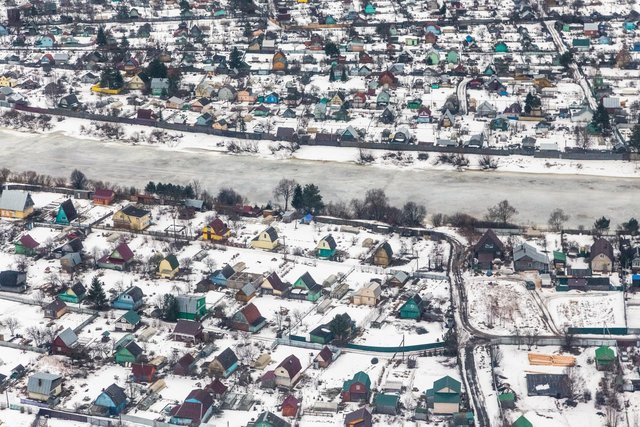 Only from a great height can one see how straightforward (or crooked) a human is building streets, houses, personal plots and fences.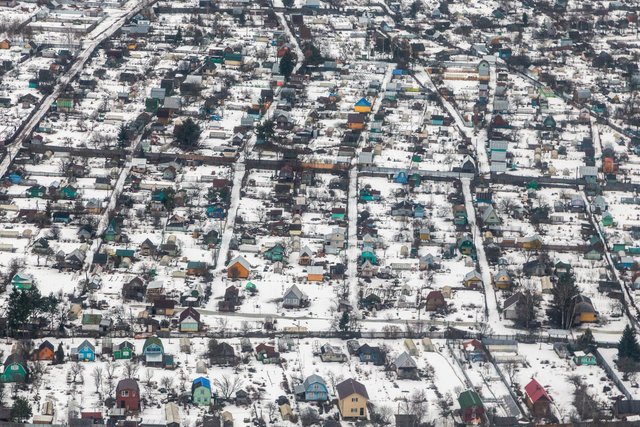 Only from this angle can you reconsider your attitude to the territory where we live.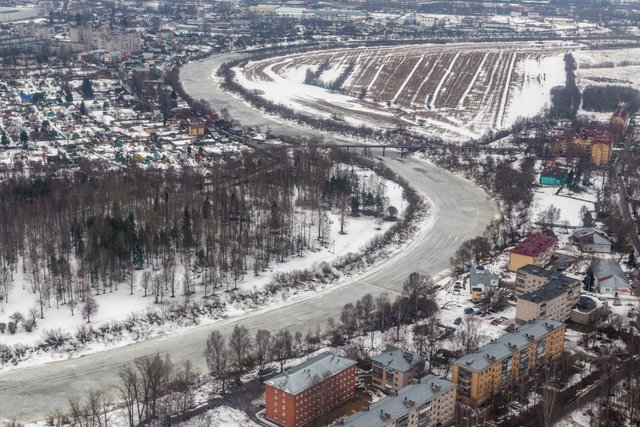 If you become bored or cannot find a storyline for taking pictures, then fly a paraglider over your city and perhaps your views on the world will become a little different not only from above, but also from the ground.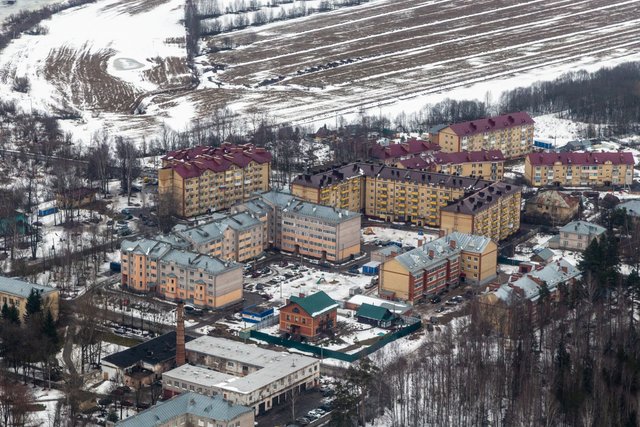 Often things that are familiar to us can be beautiful. You just need to look at them from a different angle.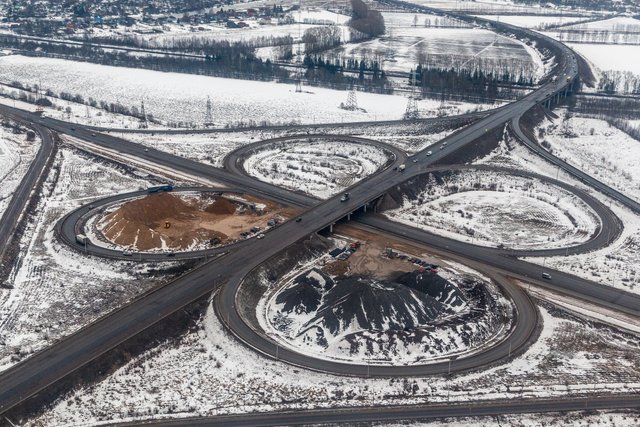 Paragliders (paralets) are now in almost every city. Many saw a buzzing object in the sky on a summer evening. Flying on such a device is not a cheap pleasure, but it's worth it!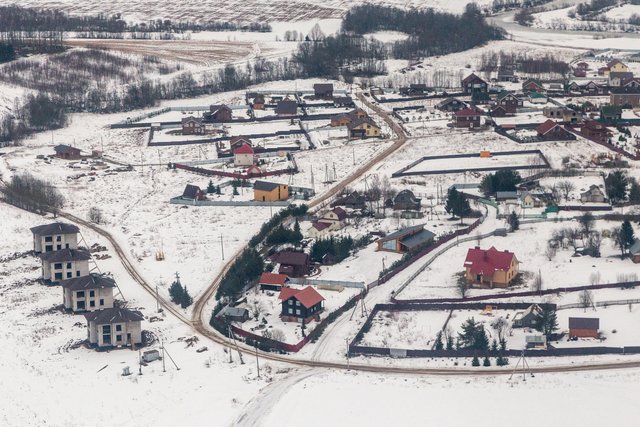 Snow gives more graphics to any landscape.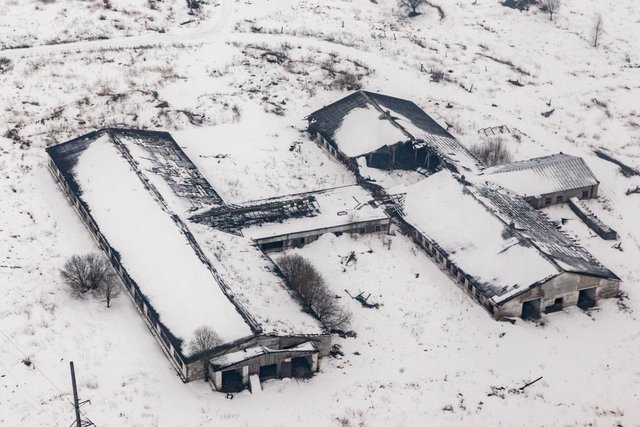 If you capture the same thing in the summer, then perhaps such a clear bend of the river will not be visible.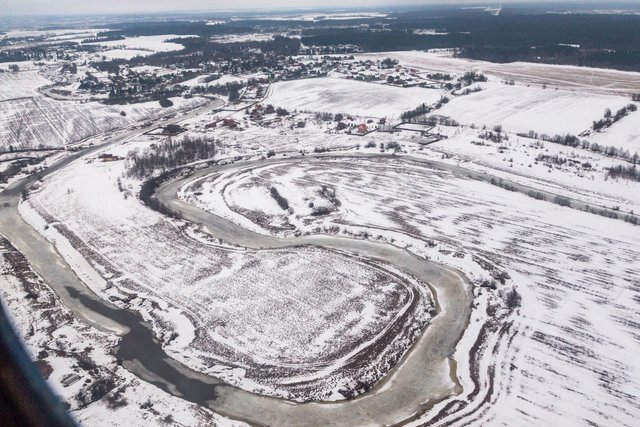 If I again have the opportunity to fly, then I will be happy to photograph our region again from above.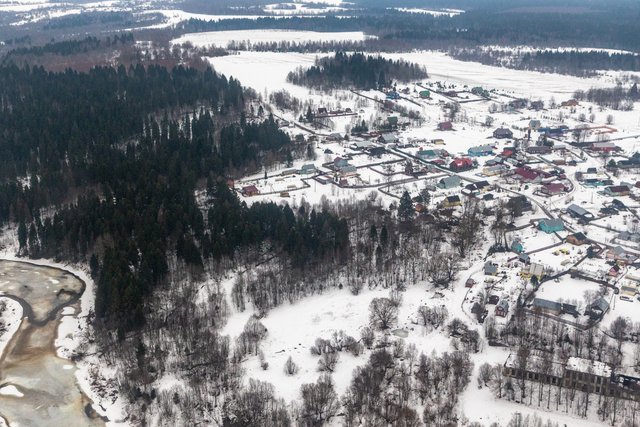 Even just watching, observing, contemplating is so interesting that you can't take your eyes off!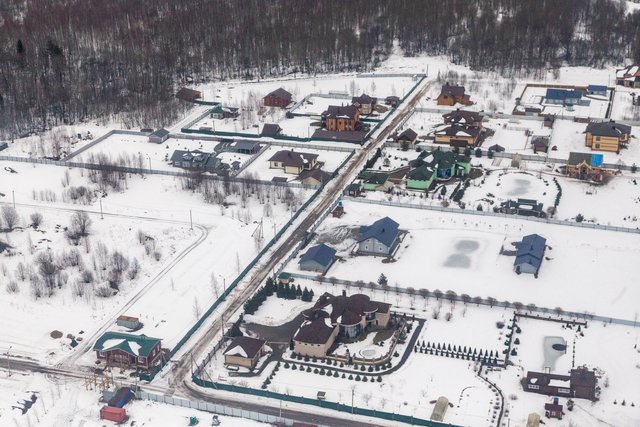 The quadcopter will never give such a feeling. Maybe this is another reason why I still do not have it.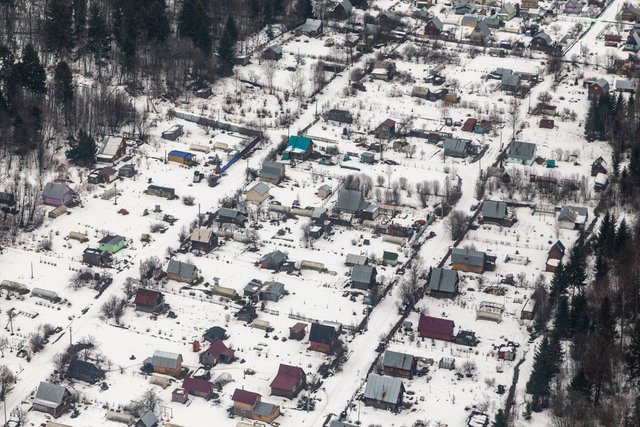 To be continued...