I'm afraid of heights. But when I am passionate about photography and little depends on me, then I forget about what I am afraid of and completely immerse myself in work. You can learn to get high from any process that can even be unpleasant at first.
The graphic landscape sometimes becomes normal. If on the ground I carefully choose plots from what I have, then here I just watched.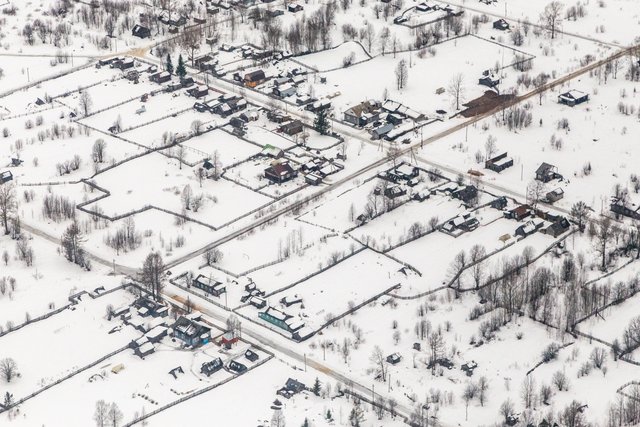 Nature itself from a height is so graphic that you do not need to look for anything. Just look into the lens and press the button!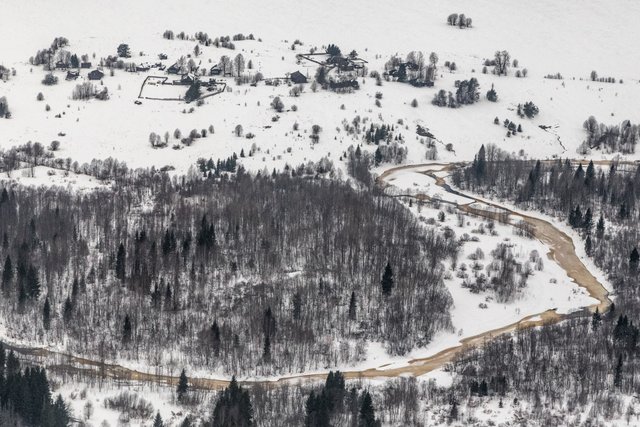 Human also creates geometry and shapes, without suspecting it.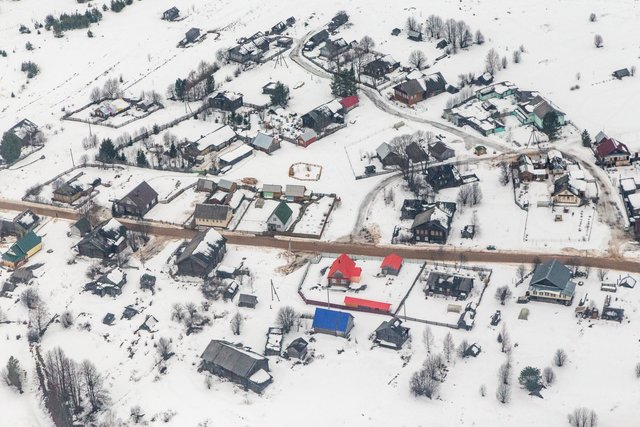 Unfortunately, so far I have not been able to visit at a bird's eye view on a sunny day. I can imagine how contrasting the same scenes would be. Maybe I'll still lucky!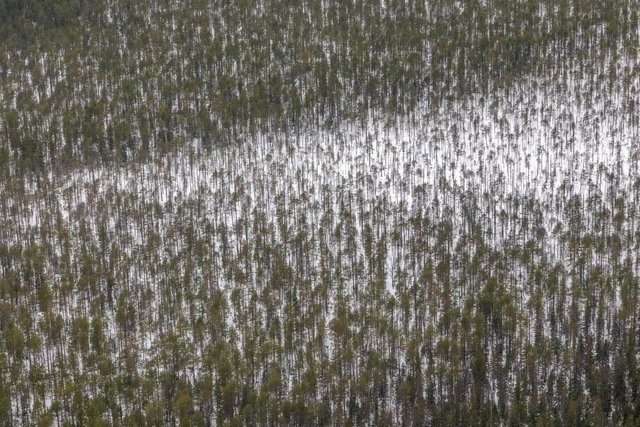 This is not the first time I have shot from a great height. Back in 2015, I flew a helicopter and photographed an ice jam over the Northern Dvina river. Then I did not know about the graphic landscape, and the task was completely different.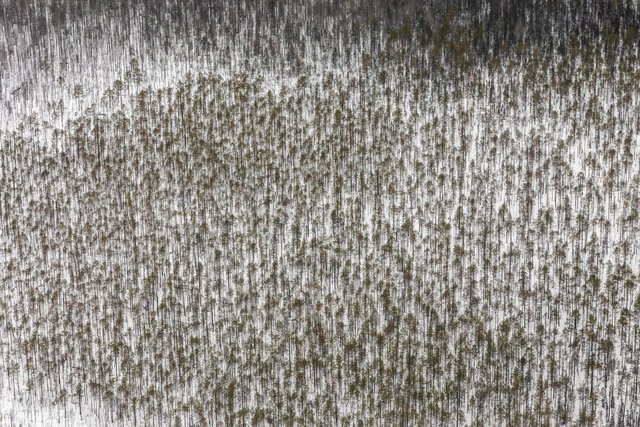 And here is complete freedom of creativity and views are completely different.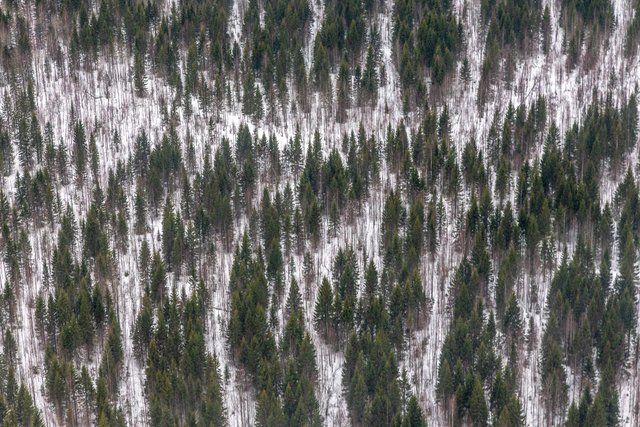 Sometimes I want to look from a height at the places where I once was: abandoned villages, nature reserves.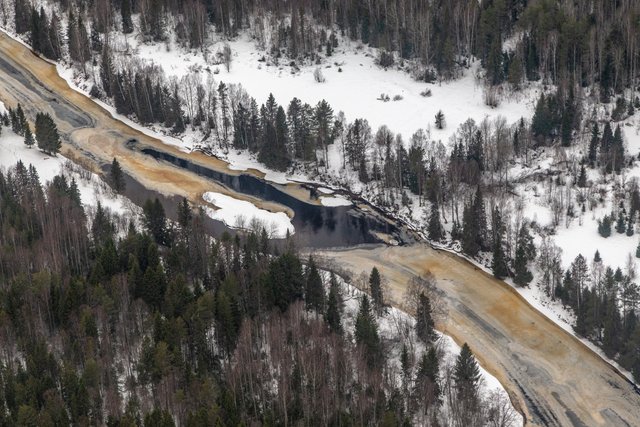 I used to be jealous of those who shot the places by drone where I walked. And now I doubt even more whether I need it...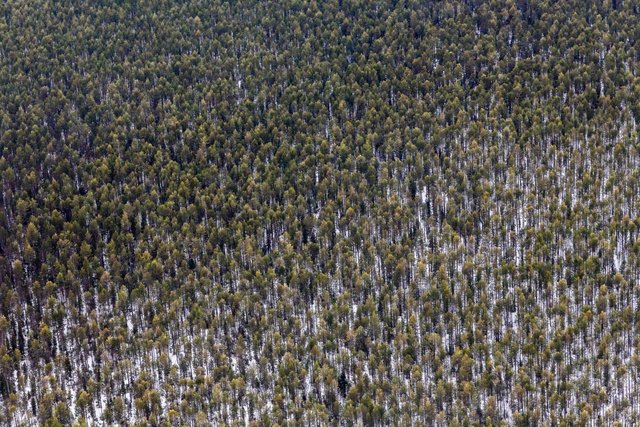 Yes, you can not buy, but rent. But, firstly, I do not know how to use it, and secondly, I am afraid to start trying. What if shooting from a height will drag me in and I will abandon reportage photography?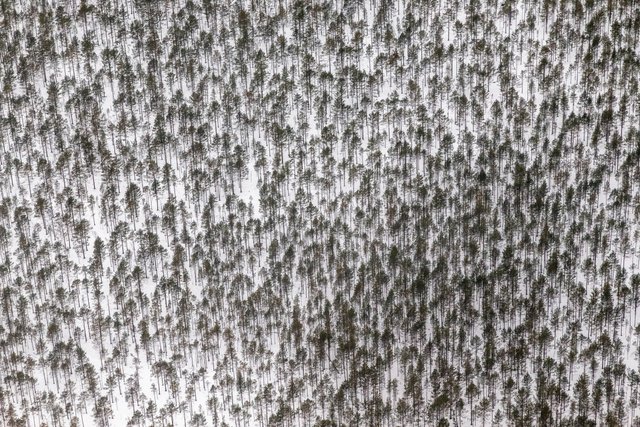 On the other hand, if I needed to do this kind of photography, then all possible circumstances would let me down to buy a drone. in the meantime, only take aside.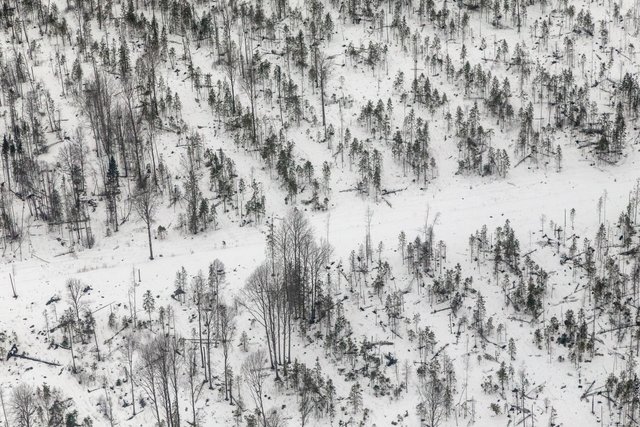 But the same circumstances sometimes pamper me with the possibility of taking pictures from above.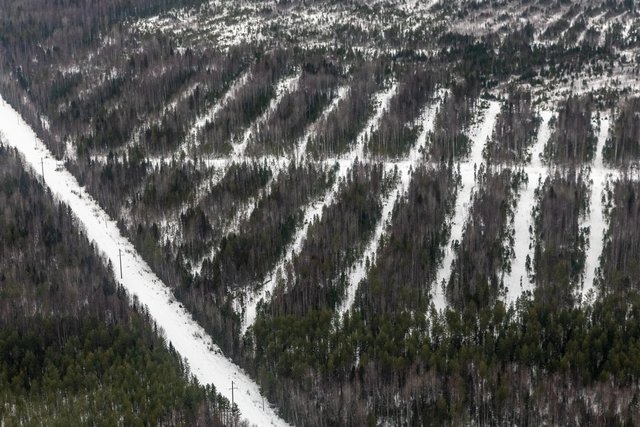 It turns out some kind of provocation! Either this is necessary in order to understand the importance of the classical way of creating photographs, or it is a hint to buy a drone.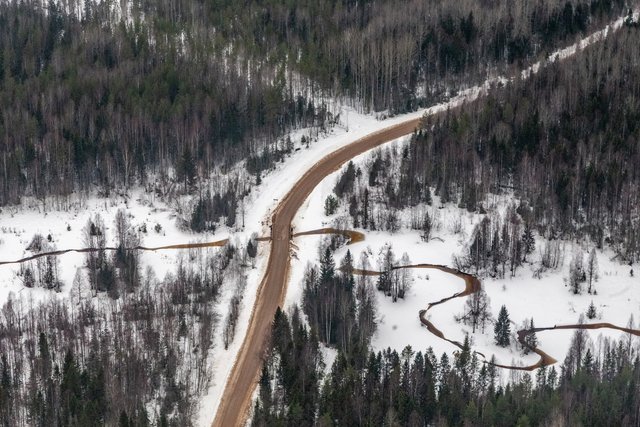 There is another significant plus to have your own quadrocopter: with it you can still earn extra money, or at least pay back. You can shoot city landscapes and architecture - more and more often different publications ask for photographs taken from a height or a non-standard angle. Photos or videos from a high point also make wedding photoshoots more expensive. And you can rent it.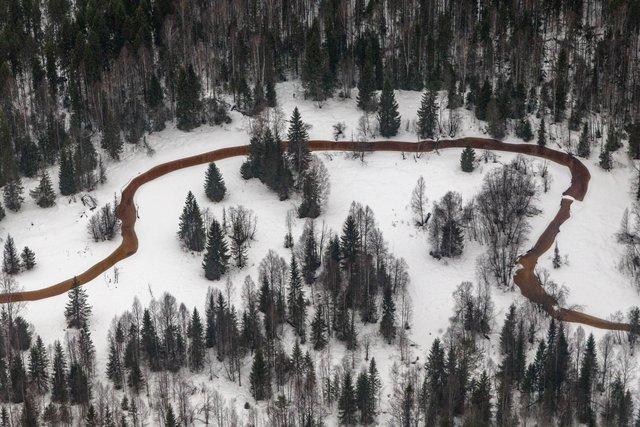 But so far I don't see all this...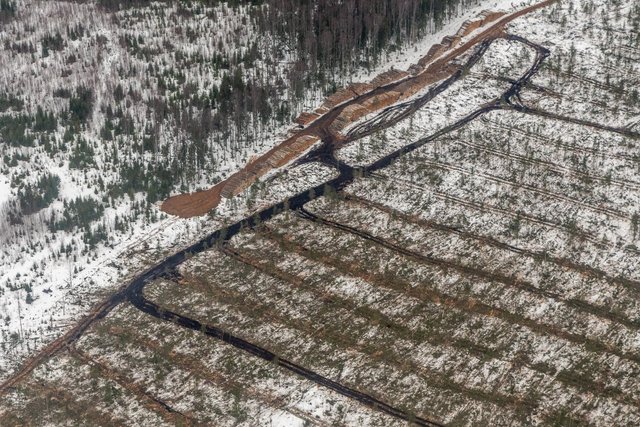 To be continued...