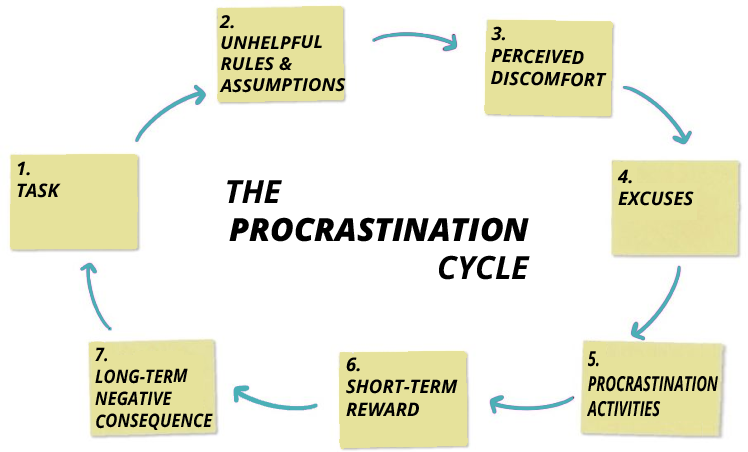 source
Doing something about this cycle.
---
Does anyone have the same problem I have? When it comes to helping out others I am readily available and I am highly motivated, but when it comes to my own projects, which will be beneficial to me in the long run, I tend to take my time and put it off.
There are a lot of things I need to do for myself and most of the time I tend to procrastinate. One of the reasons why is, because it's new to me and another time it may be because it's something I care a lot for and I don't want to screw it up; my perfectionism. That's when anxiety kicks in. Thanks to researching why people tend to put things off, I have been able to recognize why I sometimes procrastinate and it made me actively work on it and work through it.
And then there are those things that aren't really that new, but I still put it off, although I know I am experienced and able enough to accomplish it. But the funny thing is that knowing something and believing and accepting it are completely different things. Sometimes you know something, but haven't accepted it yet or don't want to believe it yet.
Ok, enough rambling 😅
Yesterday I took an online test to find out what has been keeping me from starting with something that I might actually enjoy doing. It gave me some insight into my blockage (pun intended 😅) and also gave me some useful tips to work on.
Some of the advice includes:
Set achievable goals for yourself, work to achieve them, and enjoy that achievement. So in short, start with small steps and all those small steps will eventually lead to bigger things.
Reward yourself however small the task may have been.
Become aware of your thoughts. Write down these down throughout the day.
Challenge your negative thoughts, and replace them with positive ones.
Create a strong and vivid picture of what it will be like to achieve your goals.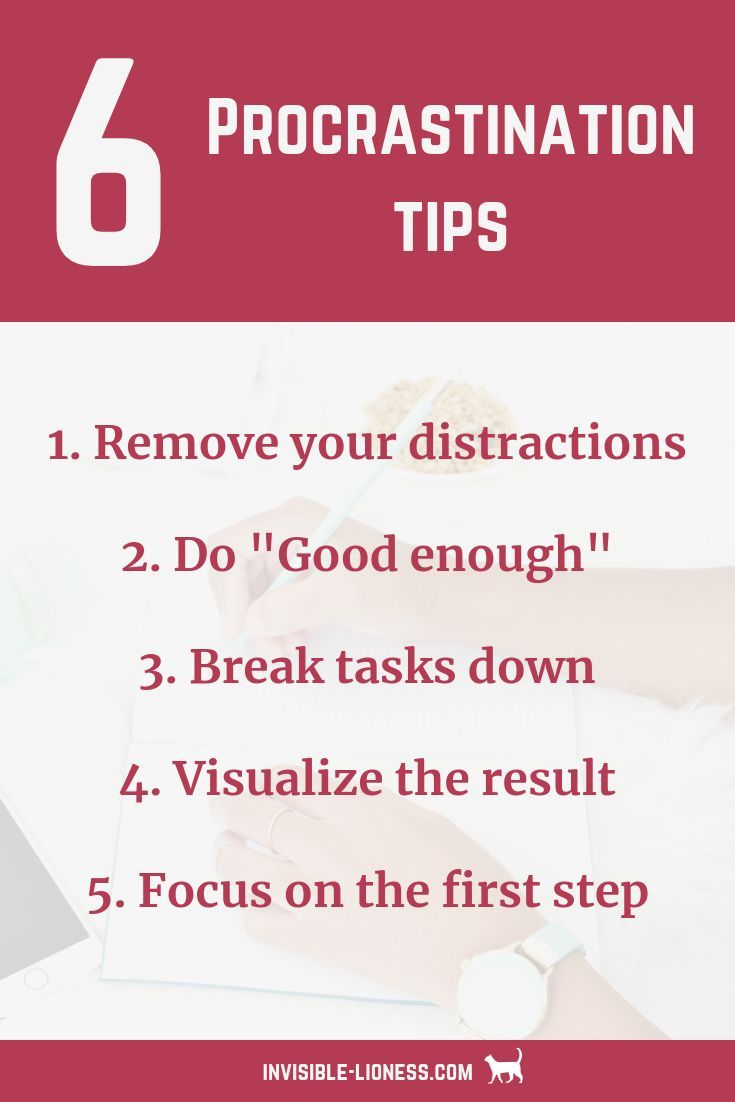 source
---
That's it in short and I will try to implement those steps and maybe I will tell you how it helped. I will not say "if" it helped. Now there's some positive thinking 💪
If you're also dealing with procrastination and are interested in doing something about it, you may want to try the test out yourself at https://www.mindtools.com/pages/article/newLDR_57.htm
Let me know how it fared for you 😉
Chasse into the backstage! 💃