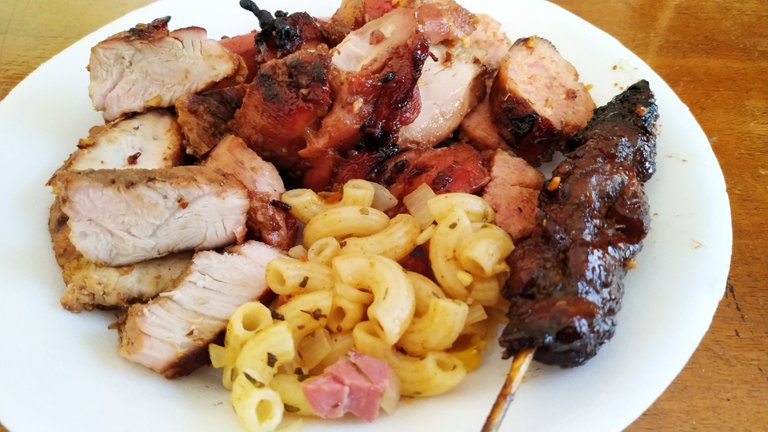 ---
This Sunday it was time to dash out again! And it was a family size BBQ and grill style festivity. We got a visit from my parents, sister and her boyfriend and of course they brought food. We haven't had parties or trips in a long time, so this was as was as close to that feeling as possible right now and it was very heart-warming, besides it the obvious fact that it was also belly-filling.
The brought the BBQ set and coals, because we don't have a proper set yet. The North-Americans may refer to this style of BBQ more as grilling, but here we simply know it as Barbeque, in case that causes some confusion among you readers. As true Surinamers, and probably people from the Caribbean in general, they brought way more food than necessary for 6 people, but no complaints from me. That just means we all have at least one other serving the next day.
---
Dash Out!
---
The assembly for the grill consisted of sausages, chicken sates, chicken thigh filets which my dad pre-marinated at home and last but not least some pieces of pork from the part of the pig called fricandeau marinated by yours truly. My sister also made some macaroni and fried rice in my kitchen, because you gotta have at least one side dish they said. I disagree.
I marinated the pork with a mixture of minced garlic, chopped onion, minced ginger, char sui sauce, a tablespoon of honey, dried oregano, salt and a few caps of 90% local white rum to bring out all the flavor. Did I miss something? Of course. We can't have barbeque without some spice. So I added exactly one minced hot-as-hell chocolate scorpion pepper. Trust me, you only need one. Just look at them.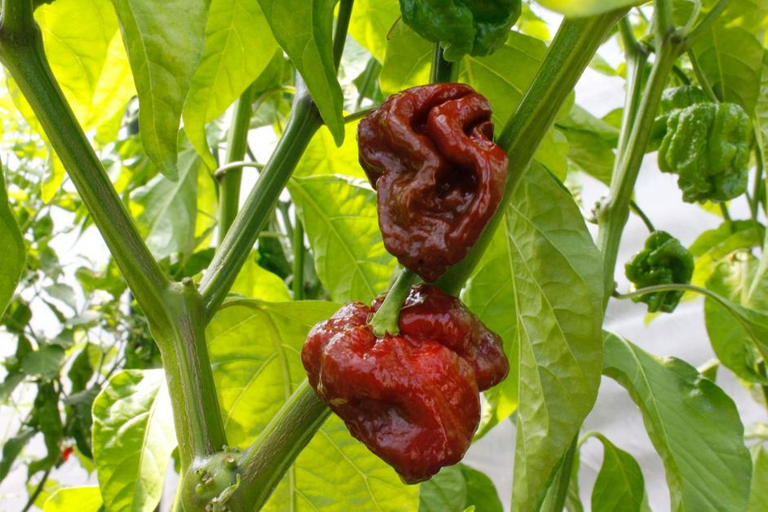 ---
So me and the future brother in law took charge on the meat and fired up the grill.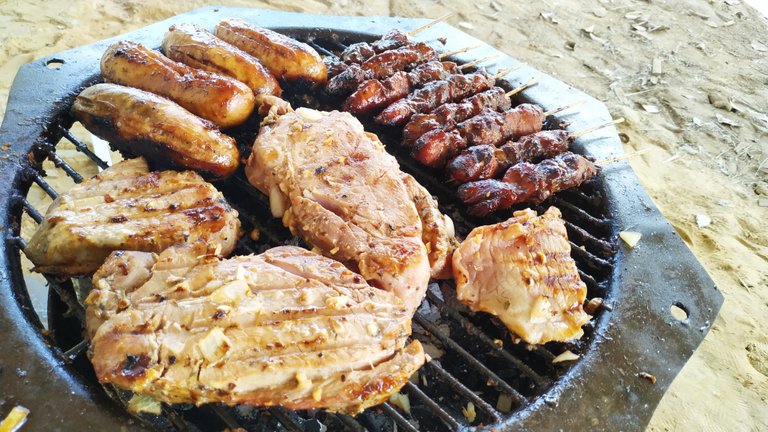 ---
So far, so good.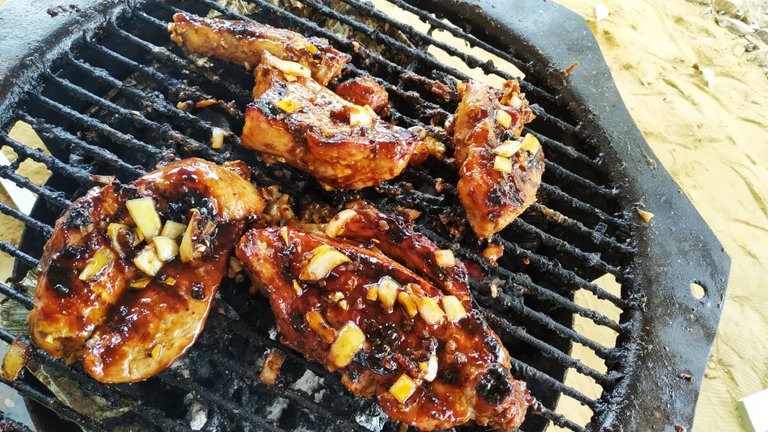 ---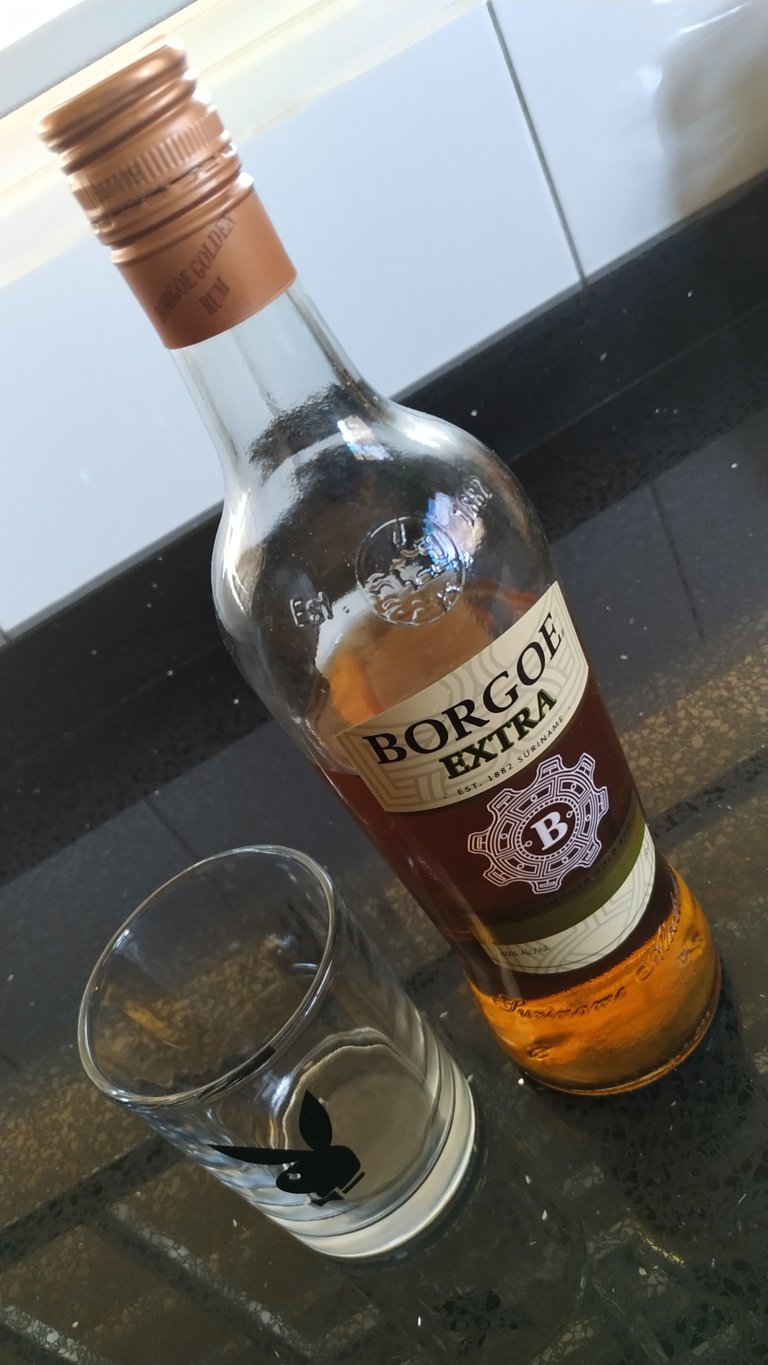 To complete the full party experience I had a shot of Borgoe Extra, which is dark rum made in Suriname, with a dash of coca cola. Been a long time since I got to open this bottle for actual drinking purposes instead of cooking. All in all it was a good day.
---

---
This was part of the Dash Out Sunday culture in the ReggaeJAHM Community. Special shoutout to @dmilliz for starting the trend in the community.
Check out the details here and be sure to shared your culinary Sunday with us.
Thank you for stopping by. 🙃
[ Uniquely clever sign out message goes here ] ✌️✌️✌️