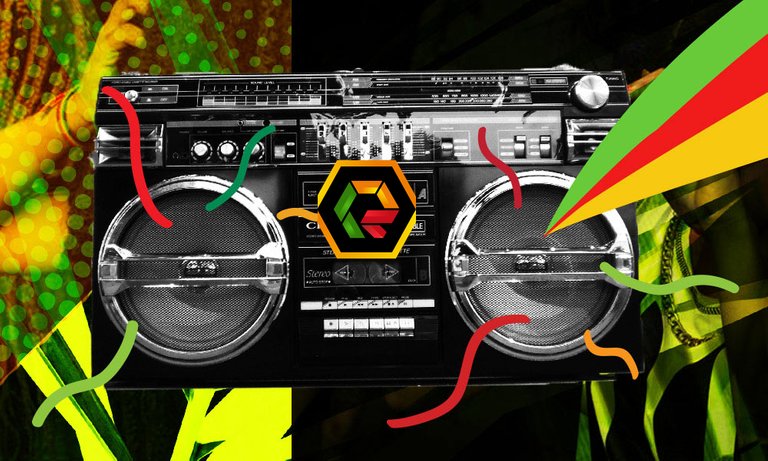 It's Reggae month! That means we IRIE things up to the max. And with valentines day around the corner, no better way than to whine it up on somebody to some dancehall. Dancehall is what happens when they added technology and digital instruments to the then upcoming and popular roots Reggae music. It seems all the cool music genres emanate from the island of Jamaica, which is not surprising at all.
Everyone falls in love sometime. In fact, that's the main reason why this commercial valentine thing is so popular every year. Tanto Metro and Devonte, 2 musical geniuses from Jamaica, took their experience as a sound system dj and singer, and combined in the ultimate dancehall duo. An years later we can still hear this hit while sitting in the bus in Suriname. I wonder if it's still as popular elsewhere.

Mark Anthony Myrie... Always funny to see some of the extra British names these Jamaican artists have. Luckily like many others, Buju Banton came up with an even better stage name that surely sells more records that "that IRIE guy Mark" ever would. The name is just a small part of it though, as the talent this man oozes is what is the main driving factor of the hits he has blessed us with over the years. I hope all of you get the "Action" you need this Sunday. :)

Who doesn't know this tune! One of the most popular and crowd firing ones on the dancehall floor. As soon as the musical intro came on, you had people shouting "Oh naaaana naa nana nana na...", followed by a heavy "SIM SIMMA"! Man, good times. Jamaican DJ, Anthony Moses Davis, better known as Beenie Man is a master of the art in his own right.

[ Uniquely Clever Sign Out Message Goes Here ]


Discord | Hive Community | ReggaeJAHM Interface