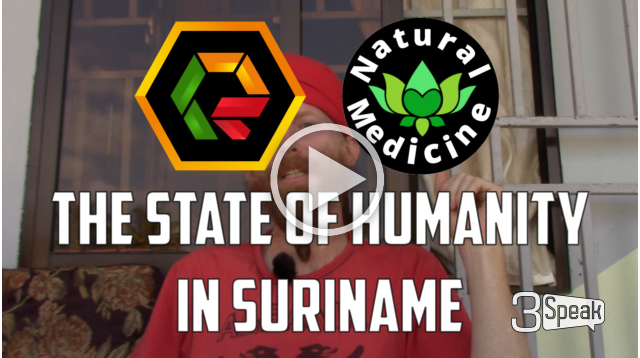 ---
After being stranded in Suriname for nearly 2 years, I wanted to share my thoughts about the state of humanity in this country.
NO EXCUSE FOR THIS STATE 🙅‍♂️
     I should mention I can't stand the sound of my own voice or seeing myself on camera, so spending lots of time hearing myself talk during video editing would drive me nuts. A fear of being on camera is the main thing I am working on at the moment, and I felt passionate enough about this situation that I wanted to share it on camera raw and unfiltered.
     My family and I are always capable of making the most negative circumstances, and I would go so far as to say we are masters of it. Being stranded for two years in a foreign land would have a mental health impact on anyone, and it is certainly a life curveball we didn't expect.
     We have walked hundreds and hundreds of kilometers in this country, and we've encountered people of various cultures, religions, and socioeconomic backgrounds here, but I hate to admit Suriname has given us more negative experiences per capita than any other country we've ever lived or traveled in.
     After being ruthlessly ripped off by a much wealthier man that knows we are stranded migrants, I saw red and I began to doubt how much longer I will be able to stay here before I start cussing out Surinamers on a daily basis. Those aren't the vibes I want to deal with at the moment, but circumstances make me what I am, and I feel at times the pressure cooker needs to whistle to avert disaster.
     Bless up and give thanks if you survived my ramble. I hope I don't offend any nationalistic Surinamers, for that is not my intention with this video.

🙏 THANKS FOR JAHMIN' 🙏
If you enjoyed this post, please upvote and reblog.


---
▶️ 3Speak