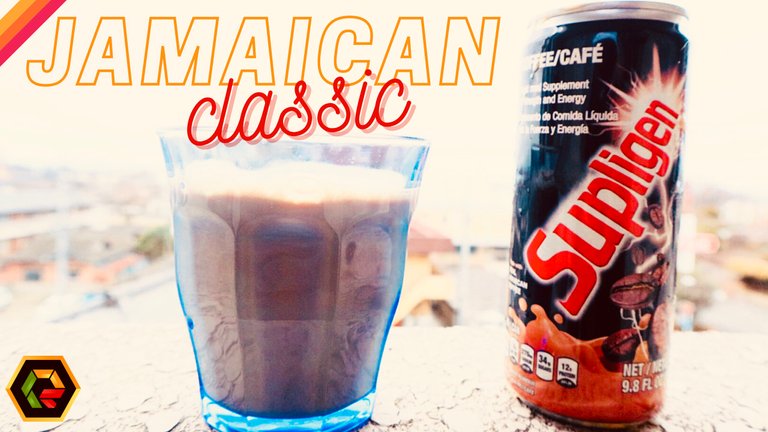 The sweet taste of victory that is Supligen. I haven't had one of these in over a decade. I think the last time I had one, I was working as junior accountant taking a "break" from high school
What is supligen?
Supligen is liquid meal supplement aka a healthier energy drink made for an active and demanding lifestyle. It is a meal replacement packed with vitamins and minerals. It also comes in a variety of flavors such as Chocolate, Cookies and Cream, Coffee, Malt, Peanut, Irish moss, Seamoss, Strawberry and Vanilla.
I had no idea they had so many flavors, the seamos sounds really good.
Supligen is produced by the Seprod Group of Companies in Jamaica and is distributed around the Caribbean, Mexico, USA, Canada and the UK. Supligen has been around since 1976.

Testing Out The Newest Flavor, Coffee.


Last Sunday I tried the Supligen Coffee flavor under he gloomy skies. ( Hence the not so brilliant photos). I hadn't had one in years as I said but my mind told me to shake it up. I guess it was shaken a bit too much as some of the coffee goodness came oozing out. I had to grab some wet towels and get the model ready for her photoshoot. She got so wet and slippery. 😅. ( Note to self: Don't shake up di ting too much)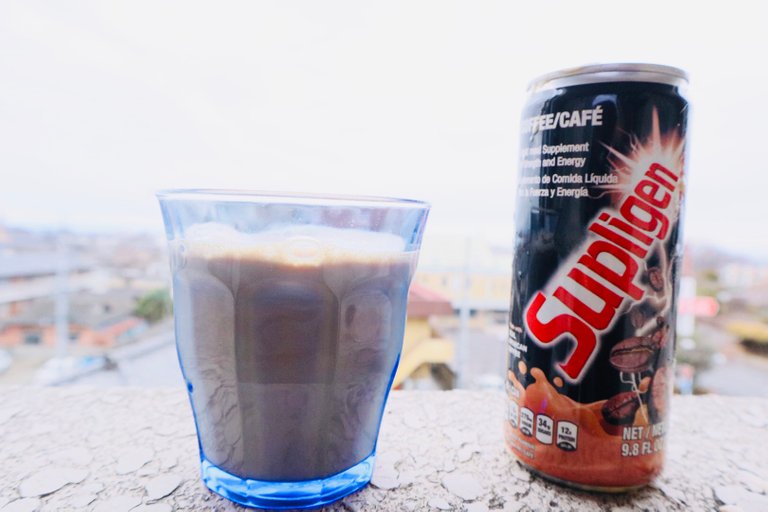 At first sip I couldn't really taste any coffee but after I couple gulps I think I found hints of the beans. I have to try the other one on a different day as I received two. I would give the second one to @missaj but I don't think it is worth the shipping. If @cleotheclepto comes for it before the weekend it is all hers.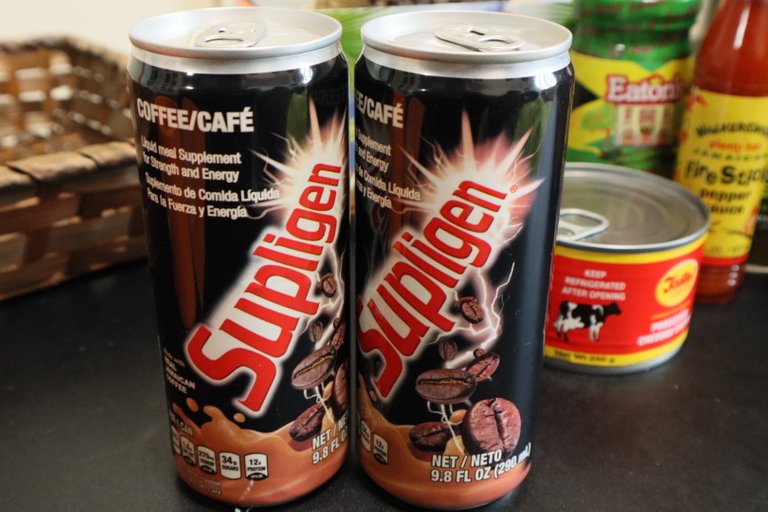 Supligen is really thick and filling, so it really does replace a meal. But these slimmer cans could be eaten with a light meal in my opinion. Back in the days they only had the short and wide cans, I wonder if those still exist? More than likely.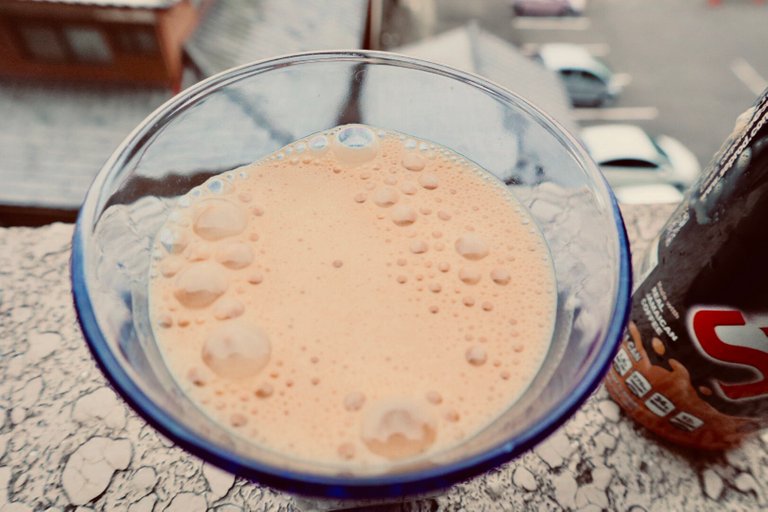 If you zoom in you can check the nutrition facts about the product if that kind of stuff interests you. Interestingly the package has English and Spanish so one package for the two regions. Good way to save money and help people study a second language I believe.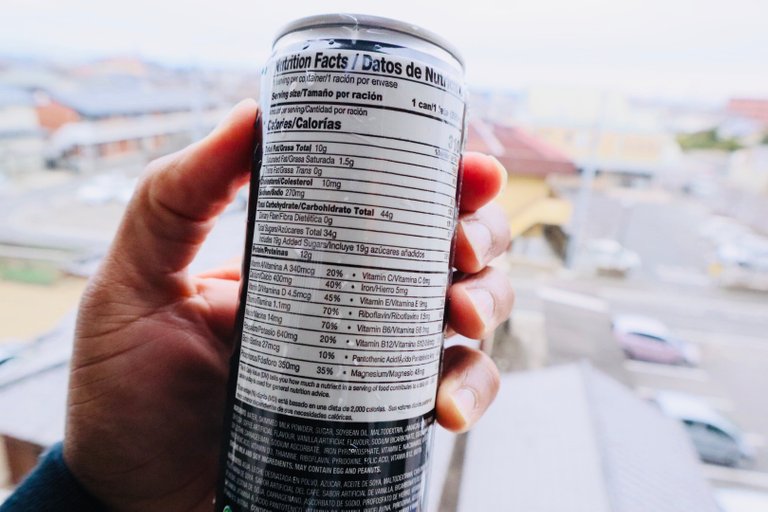 Cheers to some Jamaican Goodness in these times. If you have the chance, try some Supligen.
"Supligen Boosts you Up!"
That is actually their logo.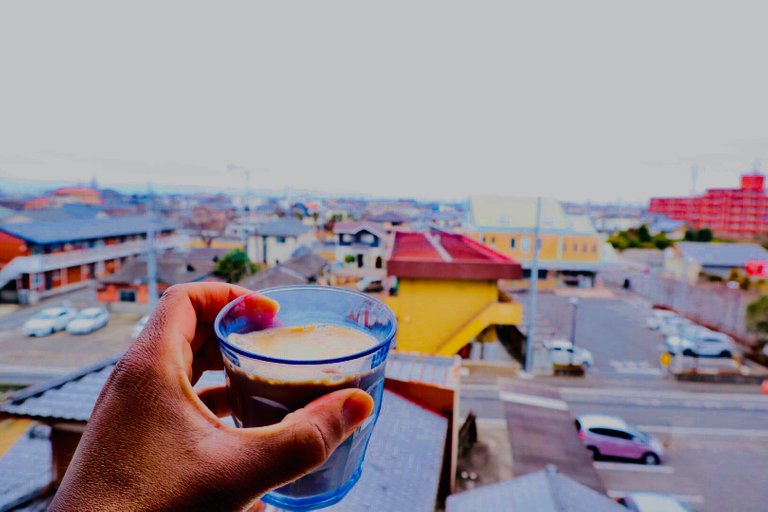 Here is a classic Suplgen ad that would give any Jamaican nostalgia. And here we have a more modern ad.For more information, check out the Supligen Website.https://www.supligenja.com/

Blockchain Thoughts
Imagine companies like Supligen joining Reggaejahm and hive. Reggaejham could be used by their marketing agencies to reward their customers for social media tasks.
For example: The marketing team just need to make a one time purchase of HIVE and or JAHM, lest say $20,000 USD worth, and they could reward their cusomers/followers to do the following tasks by upvoting after evidence is showed.
Post a picture of you drinking supligen on Facebook or Instagram and share in the comments below.
Talk about our new Coffee flavor in a blog post and share it on other social media.
Include Supligen in your vlog for upvotes.

These are just some examples of how a company could utilize the blockchain...once there is mass adoption and the target market is present. But then, companies like seprod may integrate their own "point" system into some kind of wallet App in the near future. But the social aspect of HIVE and Reggaejahm give it the advantage.





Discord | Hive Community | Reggaejahm Interface | Twitter| Buy Beats With HIVE & JAHM

---

Posted via ReggaeJahm | Reggae Culture Rewarded