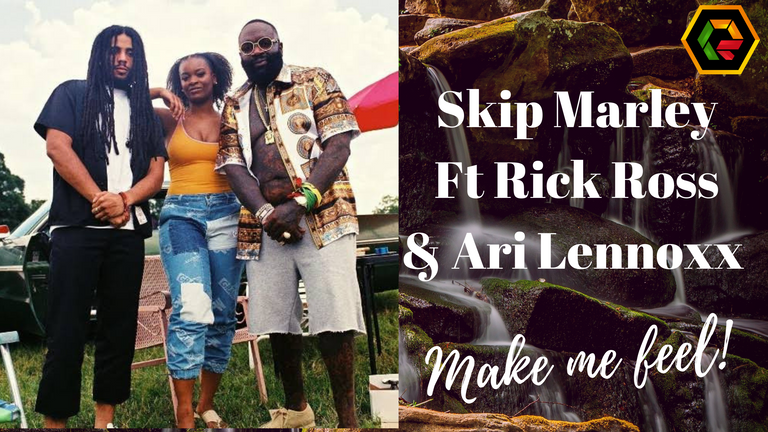 All Photos are property of the artistes and are being used for promotion of the track. Cover image courtesy of Soul Bounce
Nothing like a good modern day love song with elements of the top genres. Skip Marley has been blazing a trail since his start with heavyweight collaborations to give him that extra boost. I remember the first collab video I saw when he appeared in Katty Perry's, Chained to the Rhythm. Now, I saw the video in a movie theater, before the airing of a film ( no doubt a blockbuster as I don't go to the cinemas often). I don't remember the what film it was, but I remember seeing the video and thinking "WOW what a powerful message and super tactical marketing".
This time around, Skip Marley teams up with the Boss Rick Ross and Ari Lenoxx on a track called Make Me Feel. The track is more of an R&B/ HipHop vibe but with Skip on it staying true to the Reggae vibrations, it balances the genres perfectly. The visuals are stunning, I really like seeing all those fit melanin ladies playing football and chilling in the river rather than twerking😄 but there is a time and place for everything😃 .
Rick Ross brings his don style to the track chilling like a king on a throne in his silky robe. He has the smooth Hip Hop player flow with the type of lyrics that let the ladies know, he is in charge. Ari Lennox brings that magic touch to compliment the other artistes with the divine feminine energy, she especially enhances Skip's voice like the I-Threes did for Bob Marley but in a modern way.
The video and the song really does give a good vibration, you can tell the artistes had good chemistry whether the track was done distantly or not, they vibed to each others' creation and that is evident. Have you listened to the track and seen the video? Leave comments below and let me know what you think of this chill tune. Bless Up!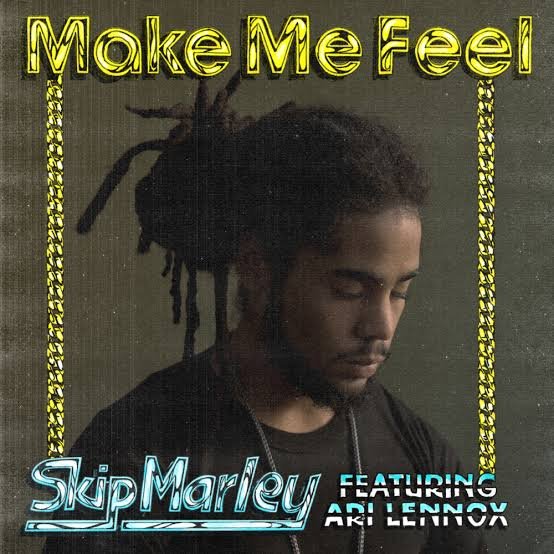 Make me feel is from Skip's latest EP titled Higher Place
Check out my music below & thanks for stopping by!



Discord | Hive Community | Reggaejahm Interface | Twitter|
---
Posted via ReggaeJahm | Reggae Culture Rewarded