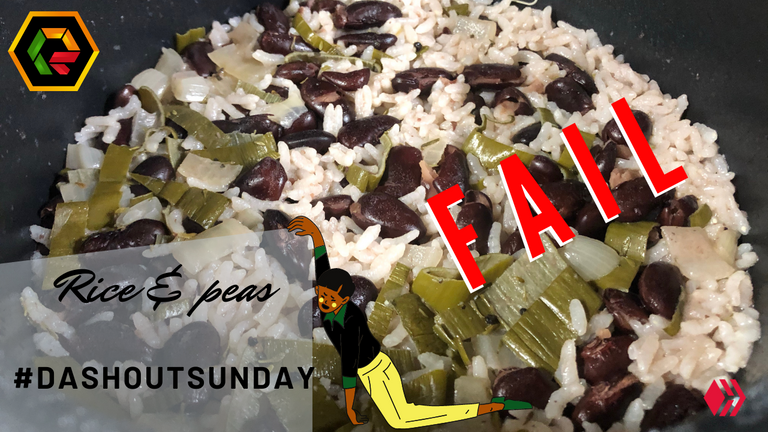 Blessings!
Sometimes we succeed, other times we fail. In this case, my Sunday Rice & peas failure has become a #dashoutsunday post.
It all started when I found an old package of coconut milk in the cupboard, it had me reminiscing on some rice and peas. To my surprise, I also had a can of kidney beans which my wife brought to my attention. I was feeling like yes "today is the day I do a proper #dashoutsunday".
I searched for the right herbs and spices to make this Sunday special, though some ingredients were missing or weren't in an unprocessed form, it was enough to get by. Here is wat I had to work with:
Thai coconut milk
Thyme
Italian Kidney beans
Himalayan Salt
Scallion
Onions
Garlic paste
Now this is basically all you need, but here is what was missing:
The right type of rice: I used the Japanese rice which kinda clumps together compared to a Thai or Indian rice.
No scotch bonnet pepper, well actually that I can do without.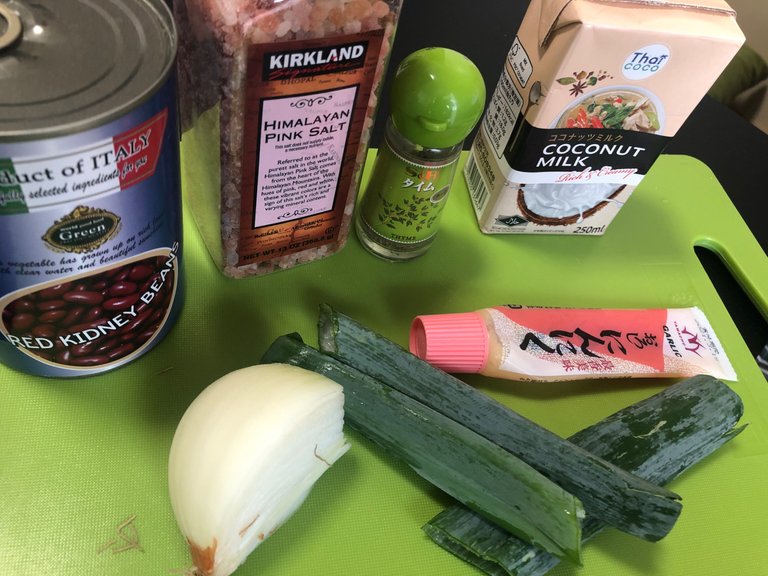 I scooped out 2 cups of this Japanese rice and put it in the rice cooker. I am not good with using Japanese rice cookers as the numbers and Kanji confuses me as I don't use it often.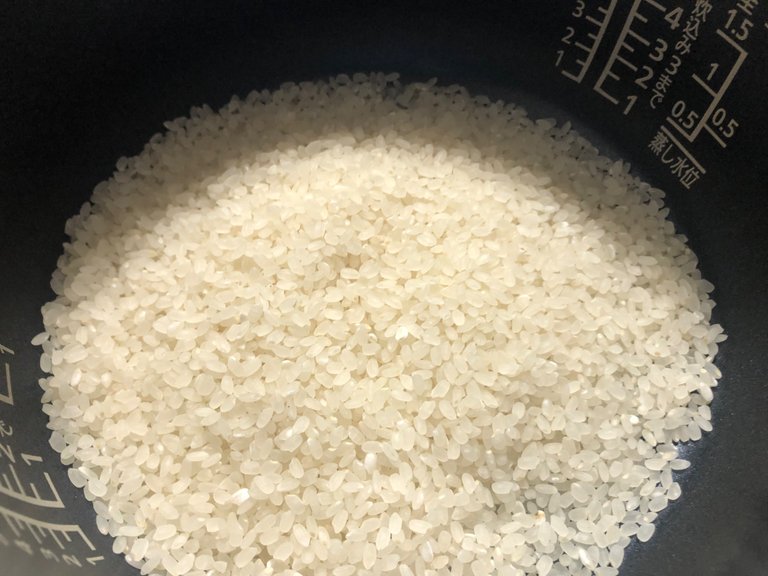 I prepared the onions and scallions by cutting them up and then just throwing everything in the rice cooker including the beans and the red liquid that was in the can to give it that colour.
Where I went wrong
was adding 1 cup of water,then adding the ingredients, I should have added the ingredients then added more water if needed, in other to get it at below that 2 cup level.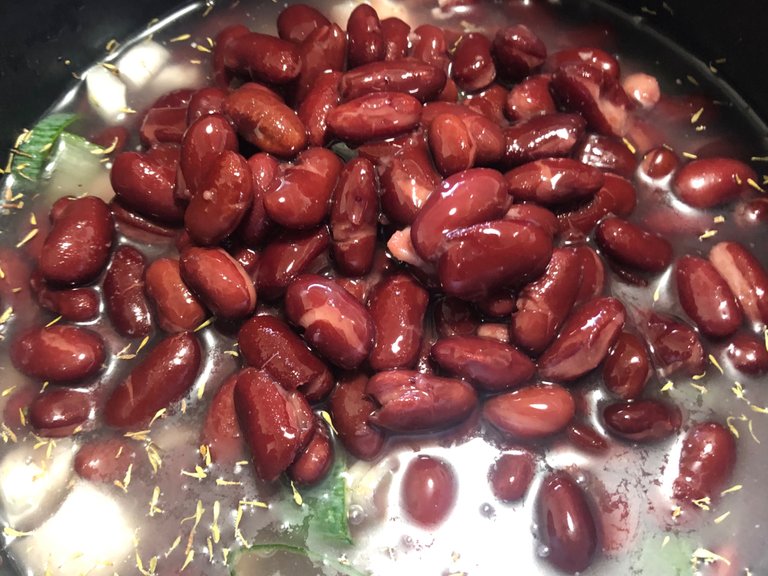 Here is a pic of the the ingredients all together with the coconut milk still chunky for your viewing pleasure. From there it was just to mix it all together evenly and turn on this contraption.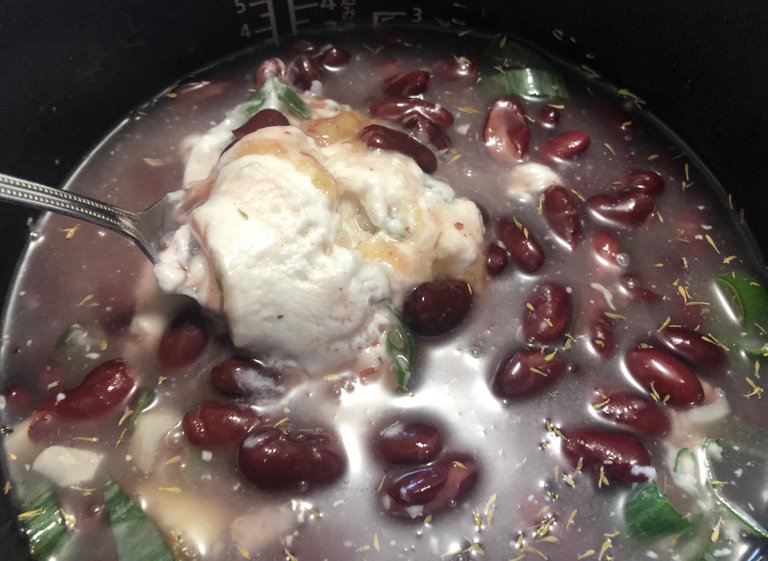 This is what it looks like all evened out.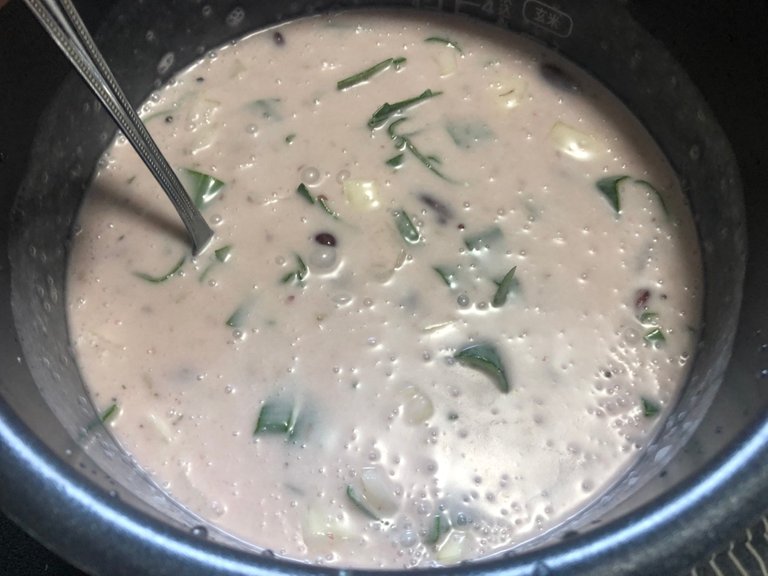 And here is the end result. My rice and peas became porridge. Now, I don't mind eating it like this, I find it easier to eat, but my family members don't like "wet rice".
The good thing is, there were no dinner plans, so the rice and peas was just me prepping for prepping sake as a back up and I wanted to feel some Jamaican vibes. We ended up going to the in laws house and having dinner. My family was saved from this poor wet rice and peas.
Before my wife went to bed, she told me, "please put the rice in the fridge and make a new batch as we need rice for breakfast tomorrow". 😂 The rice and peas now sits in my fridge waiting to be eaten by me and me alone. 😞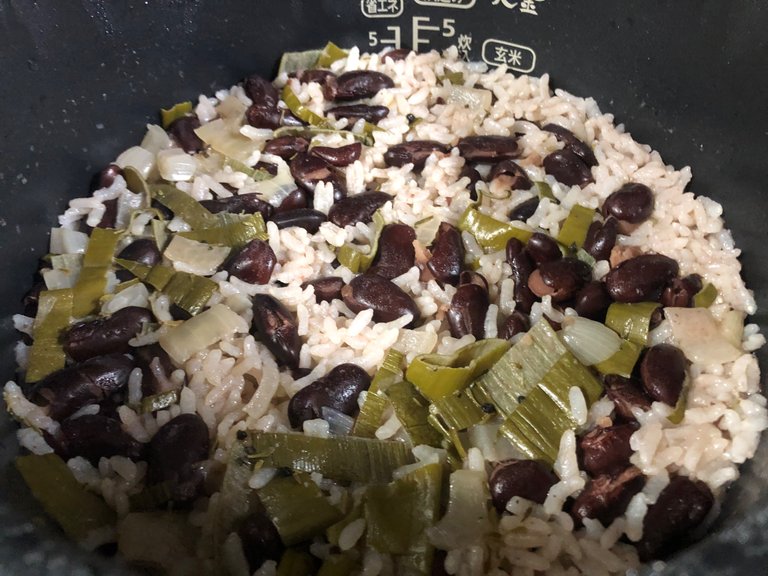 After coming for the in laws house I saw my neighbor outside and stopped by for a bit. He showed me his new/old record collection and I took a spin. One of the records I spun was Cocoa Tea's, No War.
We definitely don't need any war at this time, whether it be on the battle field or the kitchen. Today's battle was lost but I live to #dashOut another day.
Have a blessed week full of action and creativity!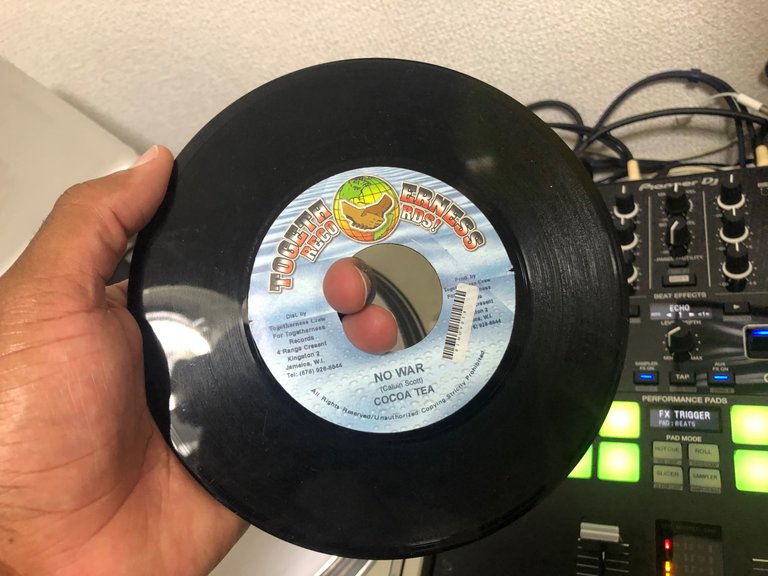 Dash Out Sunday is an Initiative in the ReggaeJahm community you can take part in every Sunday by making a post about your weekend cooking or eat outs, along with your thoughts and shenanigans from the weekend. See this post for more info.
---
Posted via ReggaeJahm | Reggae Culture Rewarded