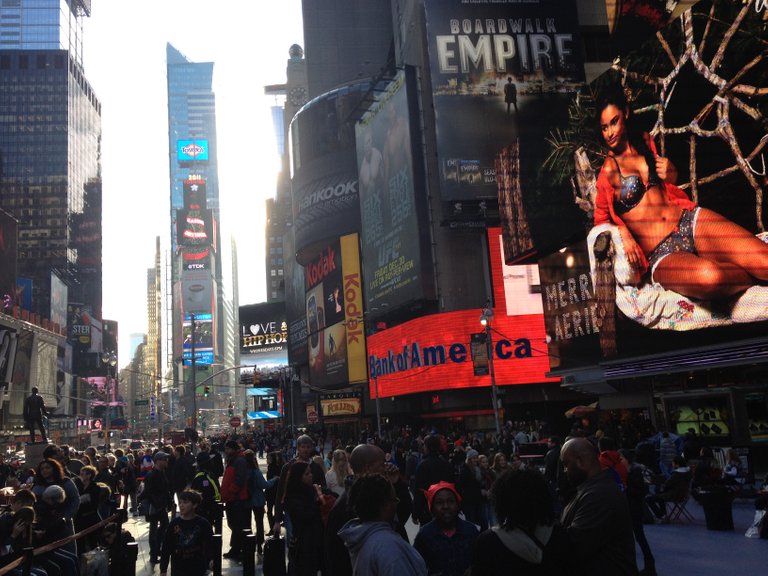 For some reason NYC is on my mind. I haven't been there since 2011 but I used to run through the city every few years as my uncle lives there and I had some dealings in the city. The last time I went was the first time I had been to Time Square and man talk about bright lights and a sea of people. You gotta love it though.
It reminds me of Shibuya in Tokyo but of course more international and a little rough around the edges. I recently heard that one of my favorite shops in Manhattan is going out of business. Century 21, for those who don't know is a department store selling designer labels and ridiculously discounted prices. I used to stop here on my way back from or to Jamaica and buy a few items as clothes in Japan back in the days only catered to the Asian body, these days it is much easier to find more international sizes as a lot of the world brands have moved in. The department store will close all its locations in NYC and Miami because of the pandemic as their insurer wouldn't cover $175m in damages. Business are closing all over, shit is more serious than the eye can see and we haven't seen the real impact of this pandemic.
A trip to NYC that came up as I typed this was one where I went with a GF at the time. For some reason she was adamant on going to see the Statue of Liberty, so unwillingly I granted her wish. When I told my uncle that we went there he said, "I have lived here for years and I have never been there." The big lady doesn't look as clean as she does in those movies, believe me.
Once the era ends I'll pass through NYC and visit my uncle, he is a smart one. Didn't get married, invested in real-estate 😄. To bring this APART post to and end, here is Shine Head with Jamaican in New York. For years I thought this was an original song. It is only in my late teens I realized it was a remake of Sting's English Man in New York.
One thing I love about NYC is that for a Jamaican, you can feel right at home as almost everything you need is there, including the vibe of the Caribbean people.
Watch out now, I have planted a seed to work on a song called "yard man In Tokyo" or maybe "Yard man in Japan". I actually made a few lines a couple years ago, but feel the full will manifest itself once I hear a riddim that suites the vibe. That is how music works sometimes, the seeds are planted for the opportune time.
Stay blessed! 🙌



Click to learn more about #APART
---
Posted via ReggaeJahm | Reggae Culture Rewarded