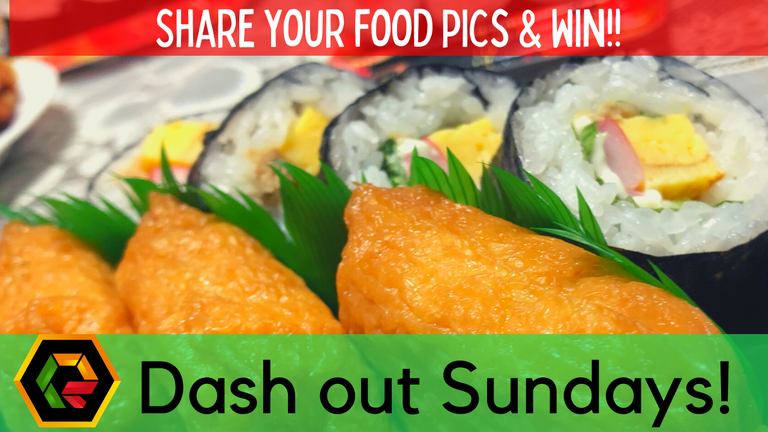 Sushi from the supermarket.
Happy Sunday, hope the day has been going well. Mine is just about coming to an end, but it was bliss, will post about that soon..
Today I didn't cook, we just grabbed some good ole sushi from the super market. Even though this post wouldn't be eligible for the Dash out Sunday, as it wasn't prepared by someone I know or myself, I can still dash it out 😝. ( Check the rules for more info.)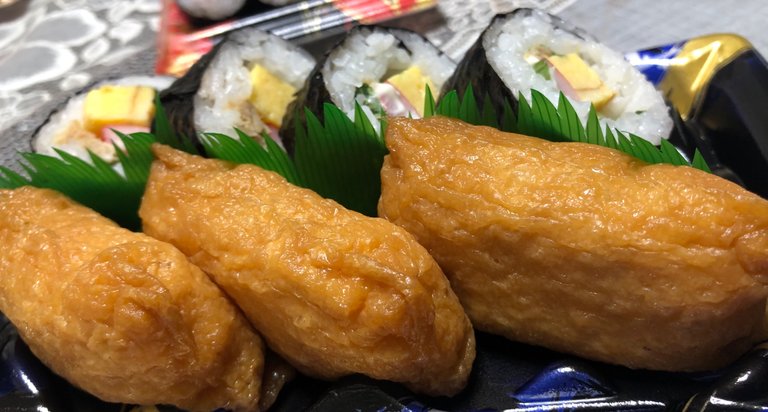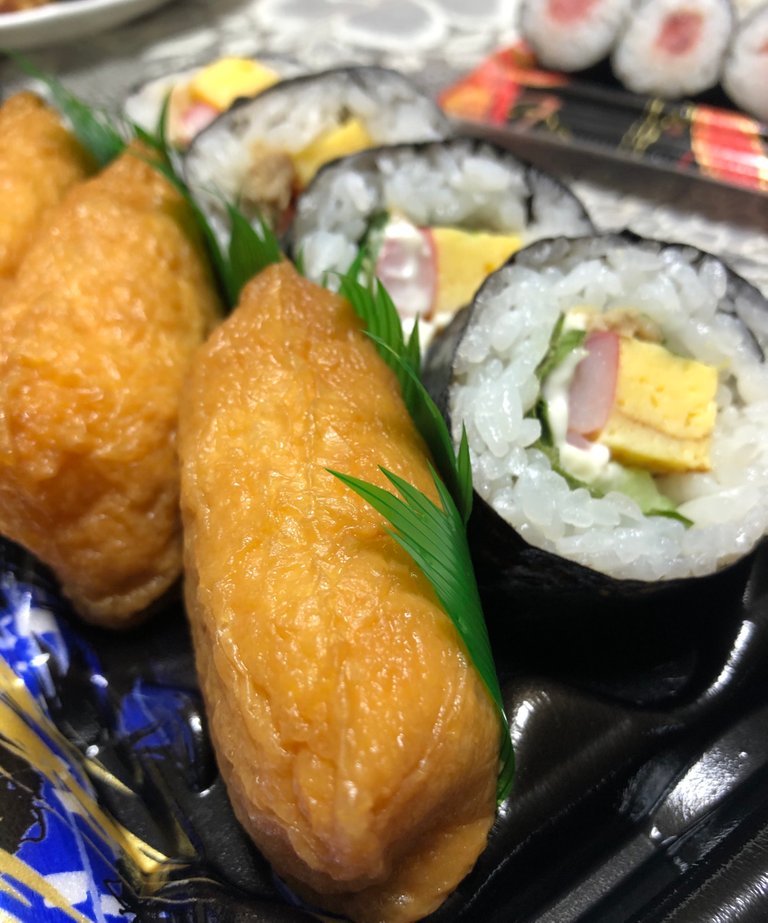 Winner from last week.
Well we didn't have many participants. Well 2 and one was too late to enter as this contest only last 3 days. But he did represent. Big up to @justinparke ✊🏿
And the winner is!!!
Congrats @jozef230 who shared his Polish pork chops and veggies with us. He walks away with 1 HBD and 750 JAHM!



Here is a pic of the food he dashed out! Simple but healthy... and no rice! I love that 😝.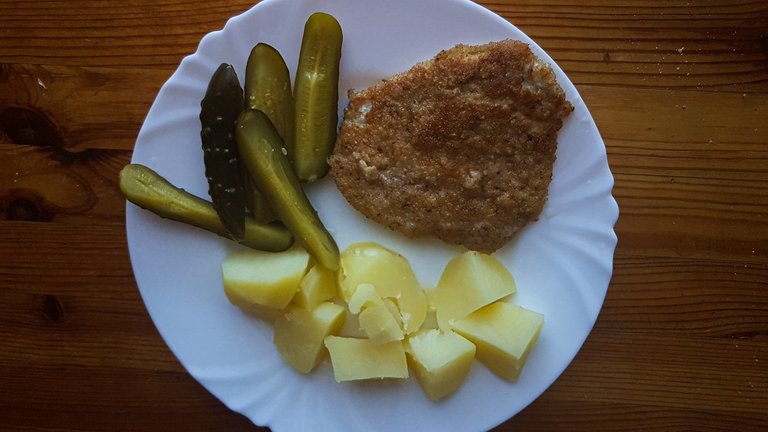 And now on to week 2


Welcome to the Dash Out Sunday Contest.
Dash out means to show or throw out 😀
In Jamaican and Caribbean culture, Sunday dinner is the most looked forward to and probably the most extravagant of the week. (Hmmm, but that's probably Sunday dinner in any country right?) Dishes such as stew chicken with rice and peas, curry goat, oxtail just to name a few,delight many after their church service. ( well, those who do go to church).
With this simple contest I'd like to invite Hivians from all corners of the block to share a pic of their Sunday or Saturday dinner with us in the @reggaejahm community. It doesn't have to be Jamaican or Caribbean food but just made by you or a family member with love. Food brings the people together and while we can't physically taste what the food is like, we can see it and imagine.
Through this contest I hope to get a little more engagement within the community and also attract those outside of the community to Reggaejahm.

Rules
Post a pic of your Sunday or Saturday dinner in the comments below. Original photos only. They are watching👹.

If you bought food you can post a pic and get some votes but it won't stand a chance of winning. The dinner must be prepared by you or a loved one to be eligible to win.

Tell us a little about the dish in a few sentences and anything else you'd like to add.

Reblog and upvote this post.

Subscribe to the ReggaeJahm community if you haven't already.
Feel free to make a comeplete post about your "Dash out Sunday" dinner in the Reggaejahm community or on ReggaeSteem.io. You can also use the tag #jahm from any HIVE Interface. Making a post is not mandatory.

Prize
I have changed the rules a little as it is hard to gage how much HIVE a post will generate.
There will only be one winner, and they will receive 1 HBD and 750 JAHM Tokens!

Upvotes will be given to all participants based on the community, AKA please vote other peoples' dinner pics 😂 . I'll also be giving out some JAHM Up votes and using the @reggaejahm account to give some HIVE votes.

Contest ends in 3 days Japan time, but the winner will be announced when this post pays out.The winner will be chosen by me based on food presentation and yum factor.
Good luck! And let's "Dash Out" those dinners!

Discord | Hive Community | Reggaejahm Interface
---
Posted via ReggaeJahm | Reggae Culture Rewarded