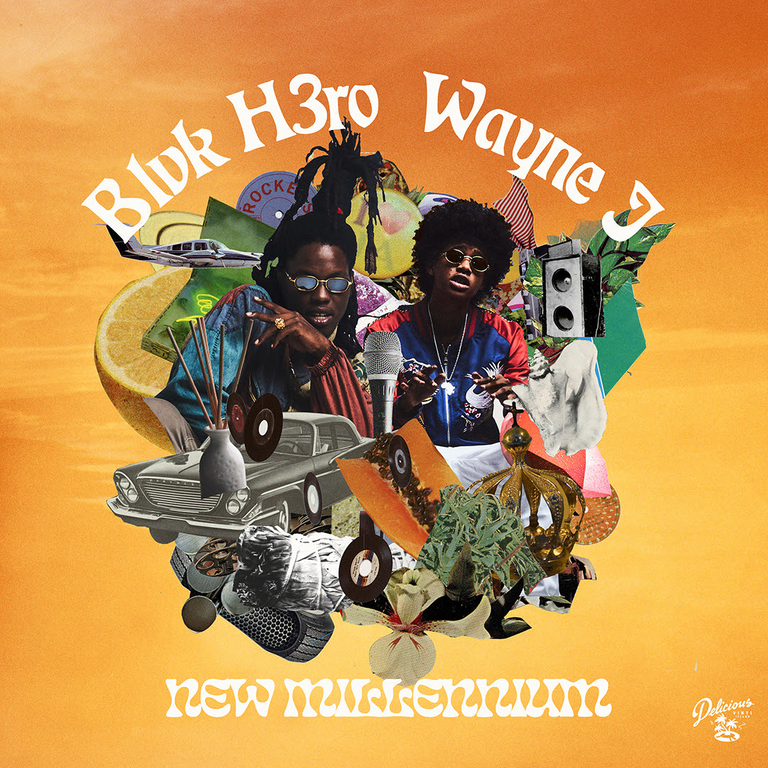 Listen on Spotify
After hearing this song and watching this video below I was intrigued to learn more about Blvack H3ro and Wayne J. A lot of good music gets buried amongst the fast food tracks in Jamaica, the New Millennium EP is one of them, but not for long.

Young Boss - Blvck H3ro, Wayne J ft Skillibeng

I will be honest, when I first heard this track, Young Boss What attracted me to it was Sklillibeng, who is one the hottest rising Dancehall stars from Jamaica at the moment. No doubt this was a strategic move by Blvck H3ro's and Wayne J's management team as Skilli grabs attention with his out of space delivery and new era Dancehall persona.
Big Up to the LA-based label Delicious Vinyl Island, the marketing worked, it got me going down the digital webs of Spotify and seeking out this EP.
The New Millennium EP is refreshing, there are no violent lyrics and not single mention of "tek you gyal", (staples in modern day Dancehall). What I heard were two artistes creating good music for the New Millennium of Dancehall and Reggae Music lovers around the world. Yes, the EP title is quite fitting of the music they created. The tracks all have a fresh unique sound but the roots of the music are evident. The track below reminds of the days when Dancehall did nice and was more about lyrics and vibes that make you feel good, that is how this EP makes me feel.


Blvck H3ro, Wayne J - Original

Blvck H3ro is a fairly well know artiste in the new roots Reggae movement and released his 3rd album in 2019 called Immortal Steppa for which he made a documentary about the 2-3 year creation of the project. I learnt a lot about this new era roots act by listening to this interview by Munchie from Reggaeville. Blvck H3ro has a lot going for him. The artiste toured with Bunny Wailer which he said gave him inspiration for the EP. It seems H3ro has a lot in the pipelines and we should see some major tours once Covid ends.
Wayne J, only 17 years old has been on the scene doing shows and free styling for years. He was diving into music at the age of 3 and has been at it ever since. He has appeared on many big ticket shows along side top Reggae acts with one of the highlights being Rebel Salute where he was called on by Queen Ifrica.
The artistes are conscious acts and the track below titled Prayer shows this side of them well. It's a new era Prayer for an evolving culture.
To me, this is a must listen EP for anyone into the culture, you won't be disappointed. It has the perfect balance of ego and consciousness too give you the New Millennium vibes. Bless Up! I am gonna listen to this EP right now.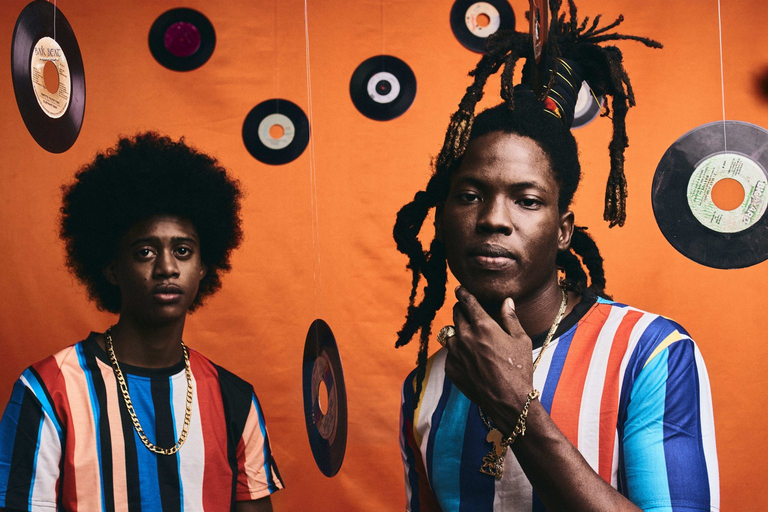 Image Source: Wayne J left, Blvck H3ro right.
Follow Blvck H3ro on Instagram
Follow Wayne J on Instagram


Reggae & Caribbean Culture Rewarded with Cryptocurrency
Discord | Hive Community | Reggaejahm Interface | Twitter|