What do you do if the side dishes in your house are running low? Or, you don't have the cash to buy anything? So, fried rice is the answer for Asian people, including Indonesia, who use rice as a staple food.
Fried rice does not mean fried rice. It's more like something stir-fried. We only need to stir-fry the complementary spices and vegetables, then add the rice and mix them for a while. Easy as that.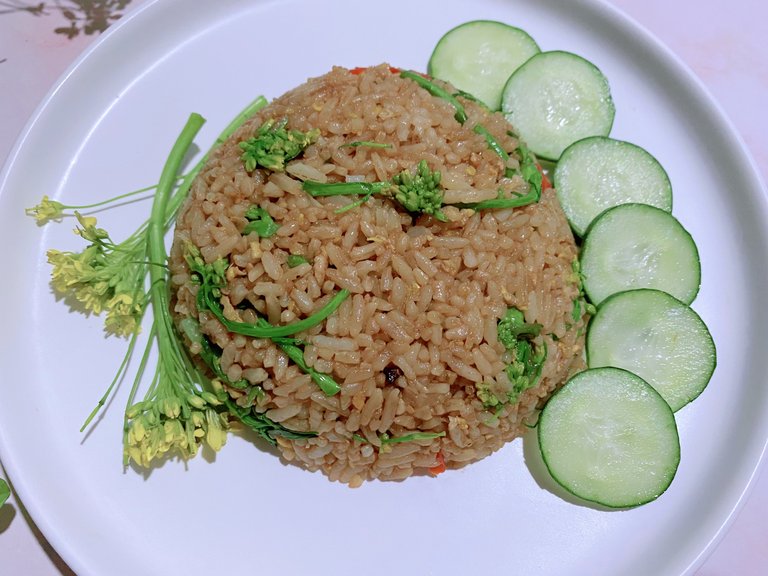 At first, fried rice was made to use up the remaining rice that was still there at night, because rice would not taste good if it was stored until the next day. Over time, fried rice became a favorite menu that was made not because it "used up the leftover rice".
Fried rice is popularly sold at various street food vendors and restaurants in Indonesia.
---
---
---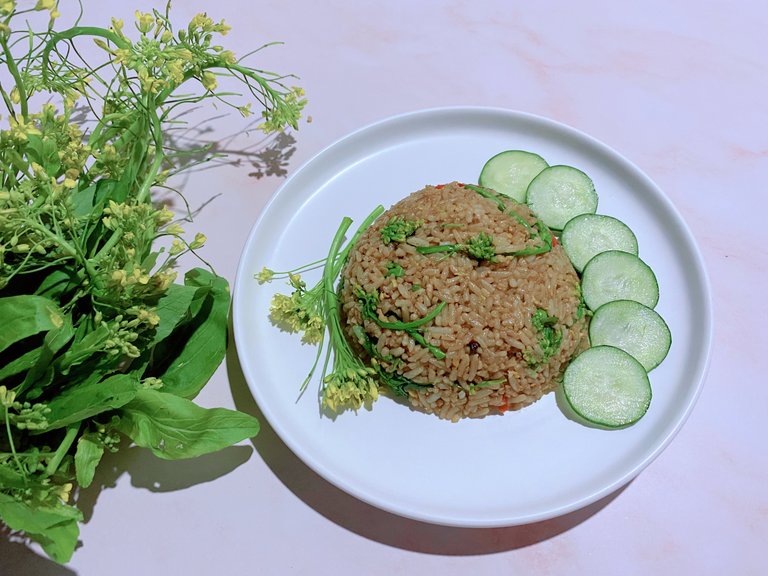 Fried Rice with Edible Mustard Flowers
This time I will share with you the dinner menu for me and my mother. Fried Rice with Edible Mustard Flowers.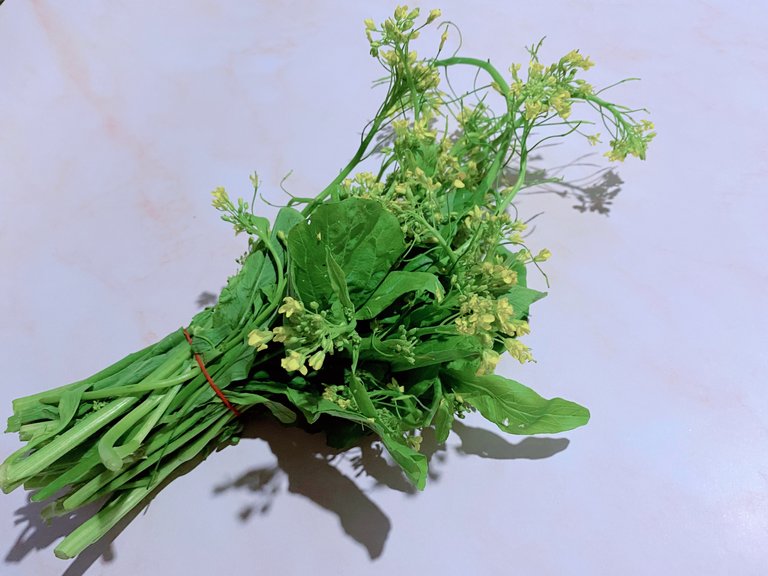 Edible Mustard Flowers.
---
Have you heard of mustard/mustard green flowers? This flower appears on the mustard plant species that have entered their last season. The flowers will later turn into seeds which are used for seeds.
We easily find them in the village, and several times I get flowers in my garden when I grow mustard greens.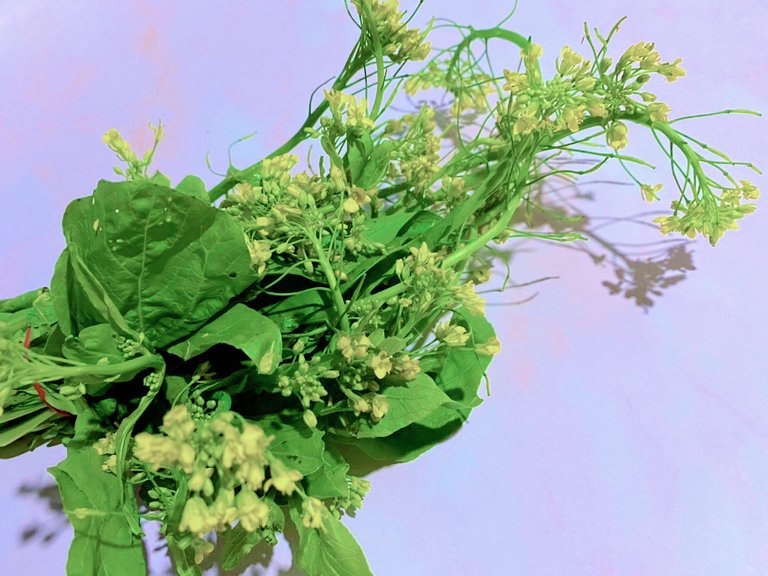 Edible Mustard Flowers are also great eaten raw or as a salad. There is no dominating taste in these flowers so they are suitable to be mixed with other food ingredients.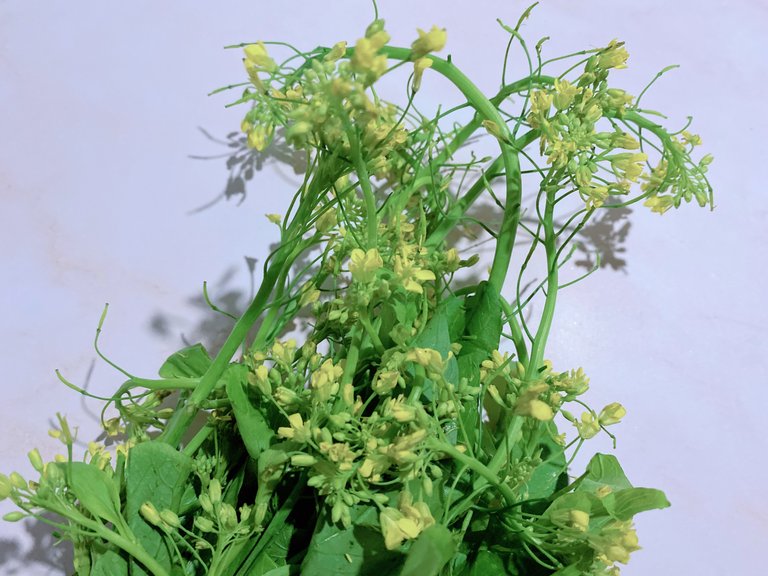 ---
---
---
Ingredients
One plate of ready to eat rice
2 tablespoons of soy sauce
1 tablespoon of pepper
1/2 tablespoon of salt
one tablespoon of chopped garlic
two tablespoons of chopped onions
two handfuls full of mustard flowers, or to taste.
An Egg (optional)
Red Chilli Peppers (optional)
---
---
---
Cooking Instructions
- Step 1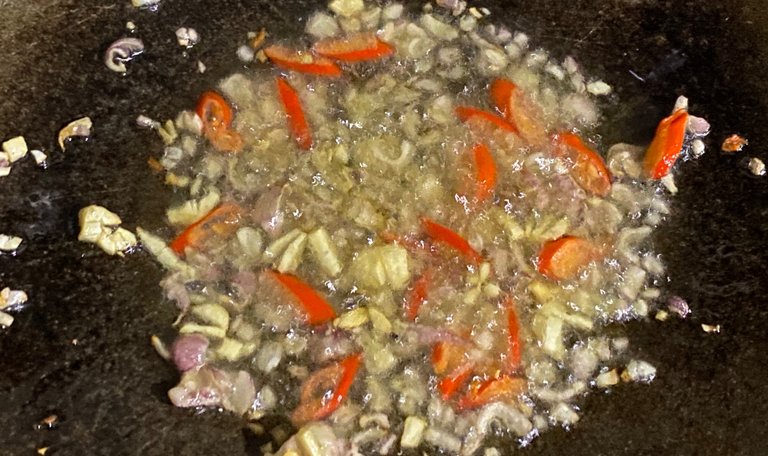 Heat the oil, then stir-fry the chopped onion, garlic, red chili peppers.
---
---
---
- Step 2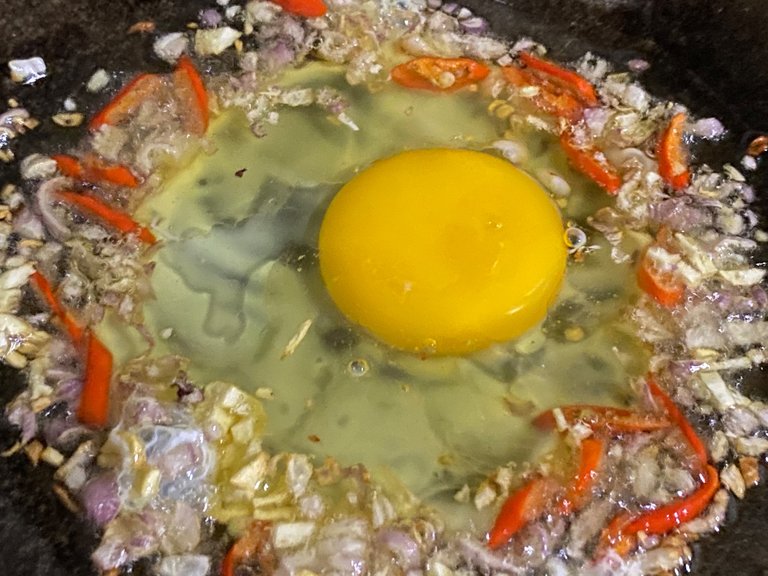 After stir-frying the fragrant onions, add an egg. Then stir well so that the egg is textured like a scrambled egg.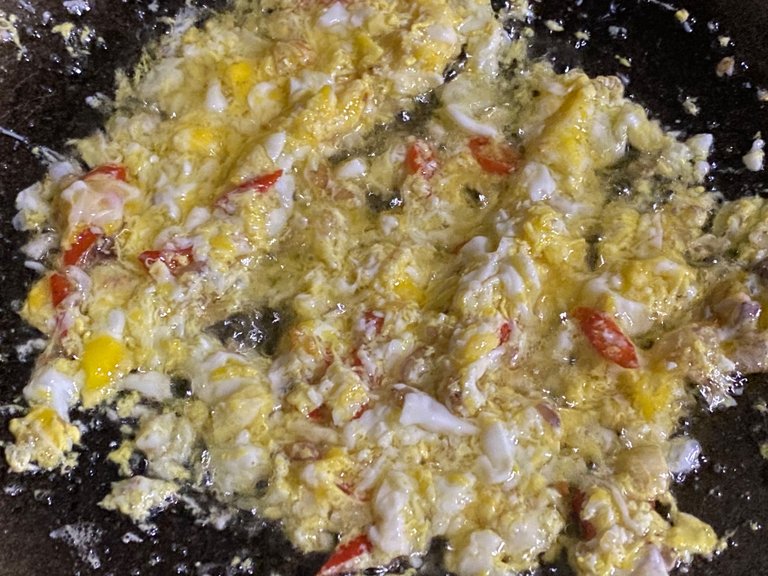 ---
---
---
- Step 3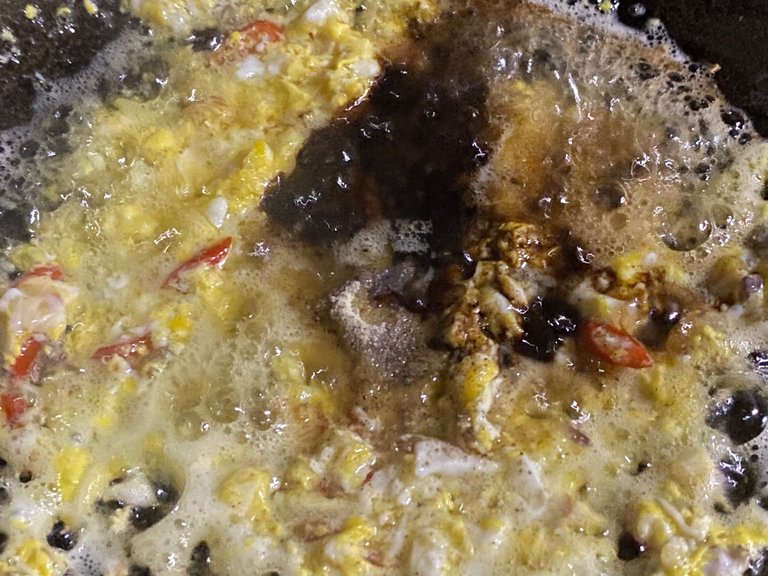 Add all the spices, then mix well.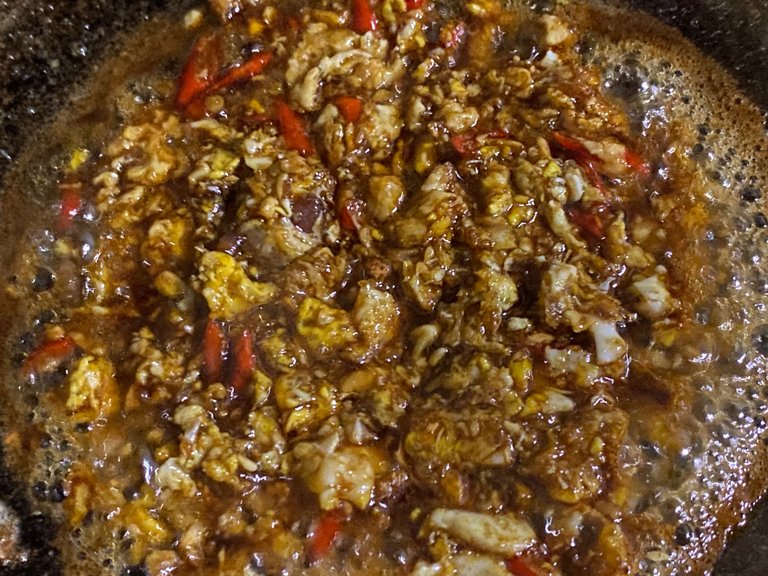 ---
---
---
- Step 4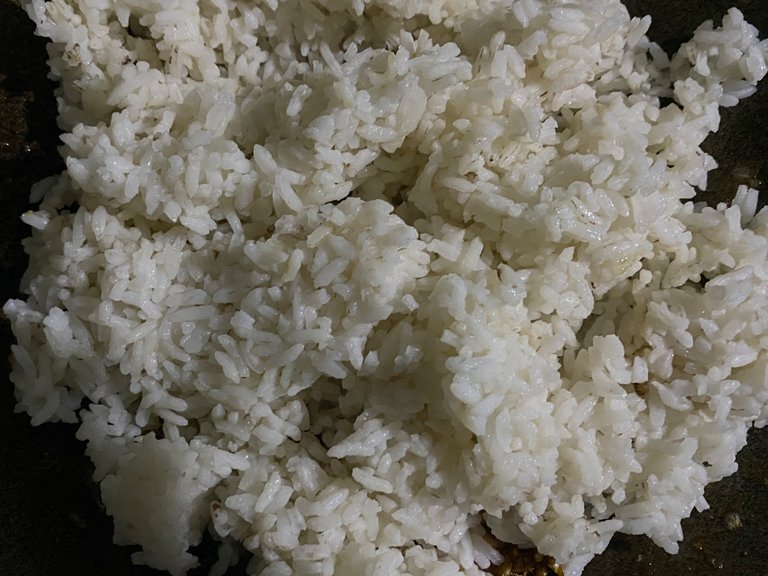 Add rice. Here you need a fast hand movement to stir the rice. If not, the rice will burn. Because at this step, the oil is no longer there, it has seeped into the stir fried spices and eggs.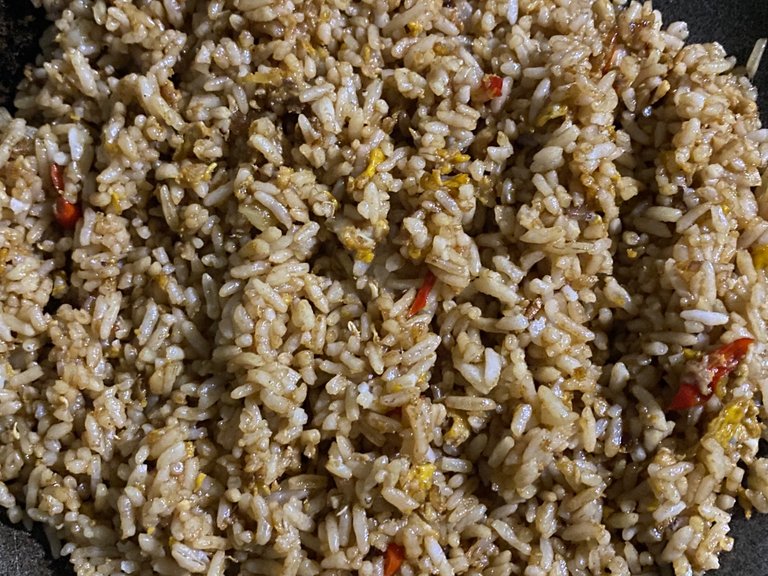 ---
---
---
- Step 5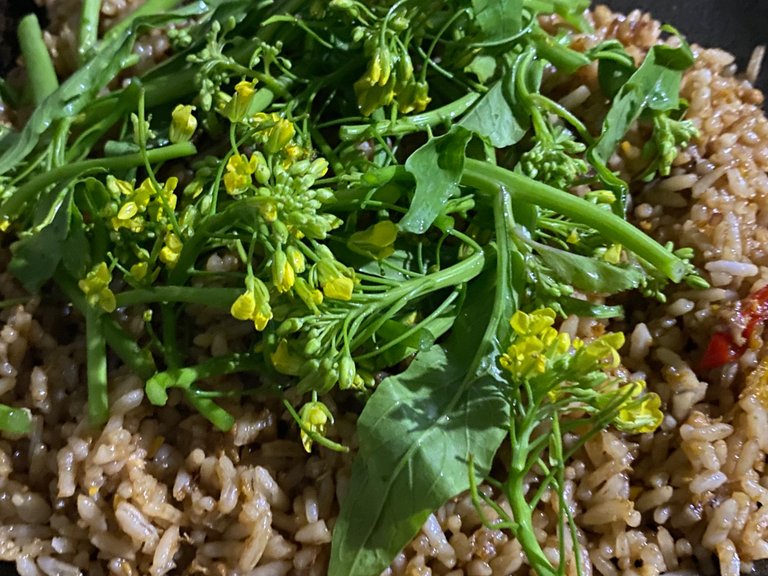 I added mustard flowers at the final stage because I didn't want them to overcook.
For those of you who use other types of vegetables that take a long time to cook, then add the vegetables at the stage after adding eggs, before adding the rice.
---
---
---
- Step 6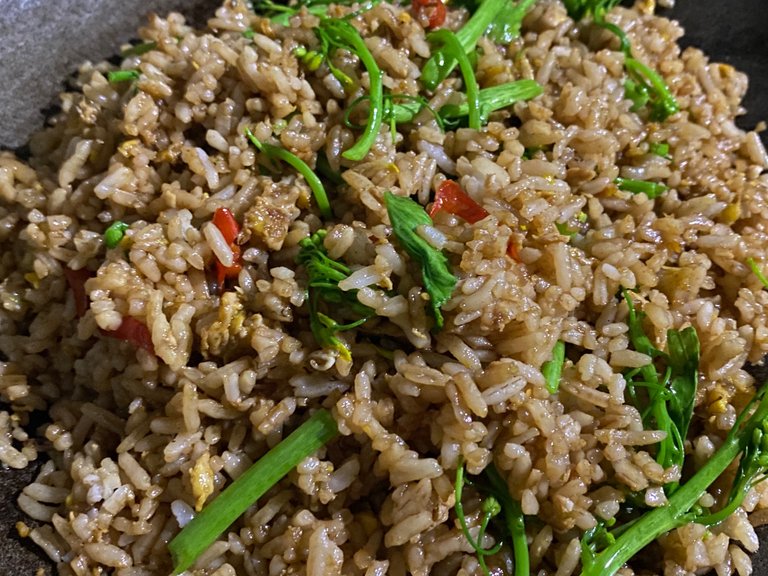 Stir briefly, then remove.
---
---
---
- Step 7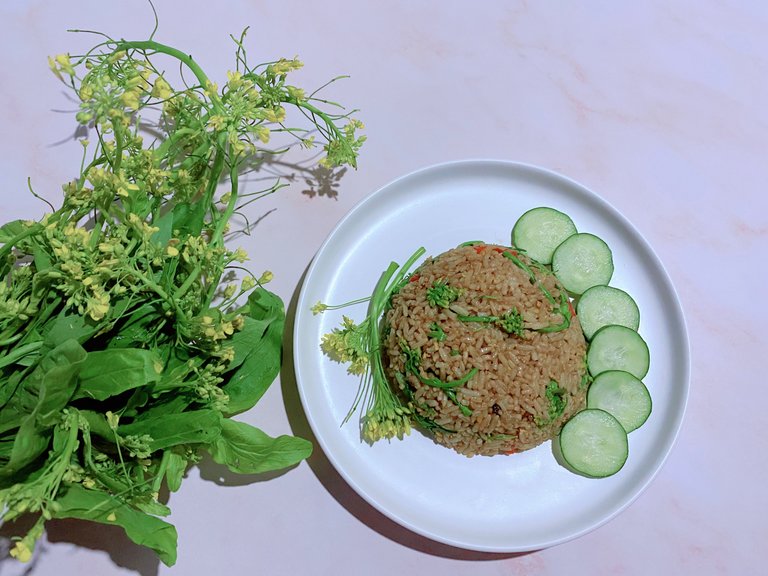 Serve with slices of cucumber or pickled onions.
---
---
---
What do you think about dinner this time? Have you ever made fried rice, or tried fried rice at an Asian restaurant in your area?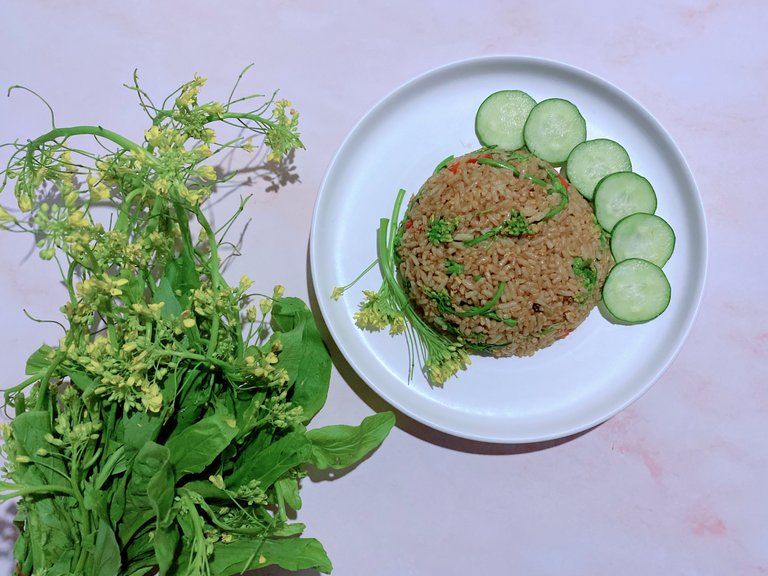 ---
---
---
Regards,
Anggrek Lestari.
---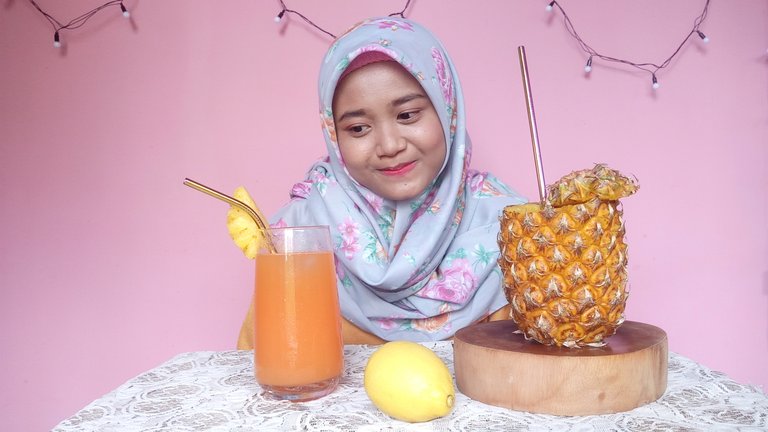 If you like my food content and want to support me at the next level, you can send me BTC or ETH or even HIVE/HBD. Thank you so much!
BTC Address: 1JkuWUJvK6bjkm6D3ZhtEdpaeSQUn7YLuU
ETH Address: 0x42bb580e4660daa7f578c2741027abc6f062ef46