This time of year the Sedum plant buds, the large Carpenter Bees found these tiny little buds. Two of them were hanging out on a set of flowers.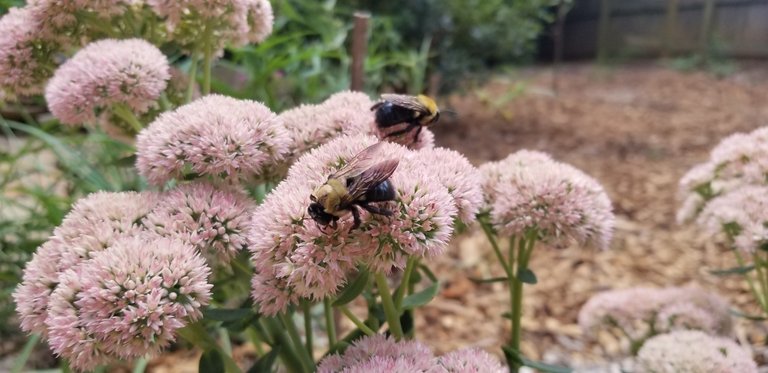 These Bees are normally a problem for me. They will eat away the wood in stuctures to build homes. Just happened when my Mason Bees got started they kicked alot of them out.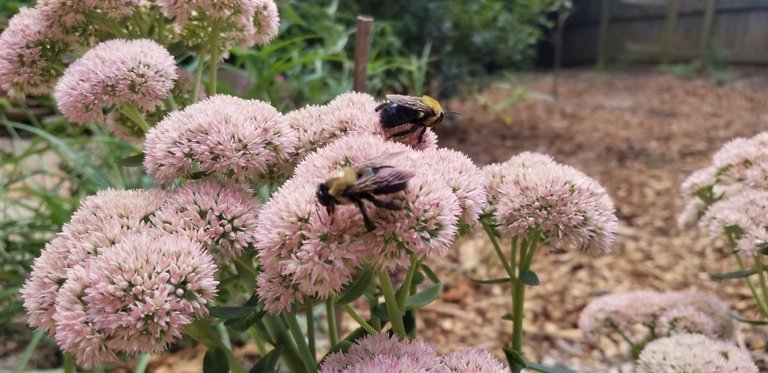 Glad to see they have moved into areas with less competition for homes. The Mason Bees fill the Carpenter Bees old homes full of offspring. So these big Bees need to find elsewhere to live.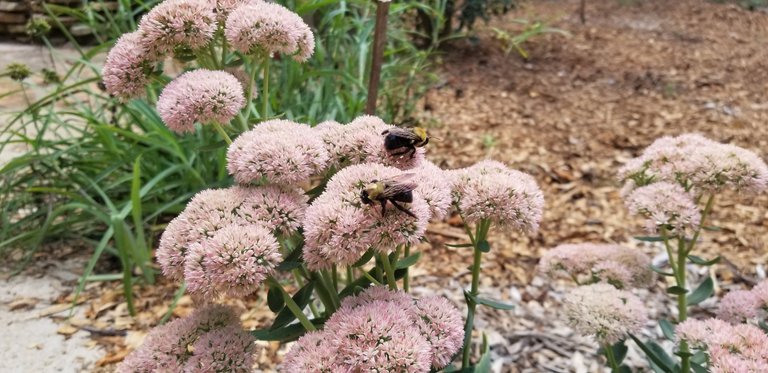 The Bees on the flowers did not move much. I guess theres alot of nectar to drink from each flower. I smelled them after they left have the smell of the Sedum is nice. Very slight but still there.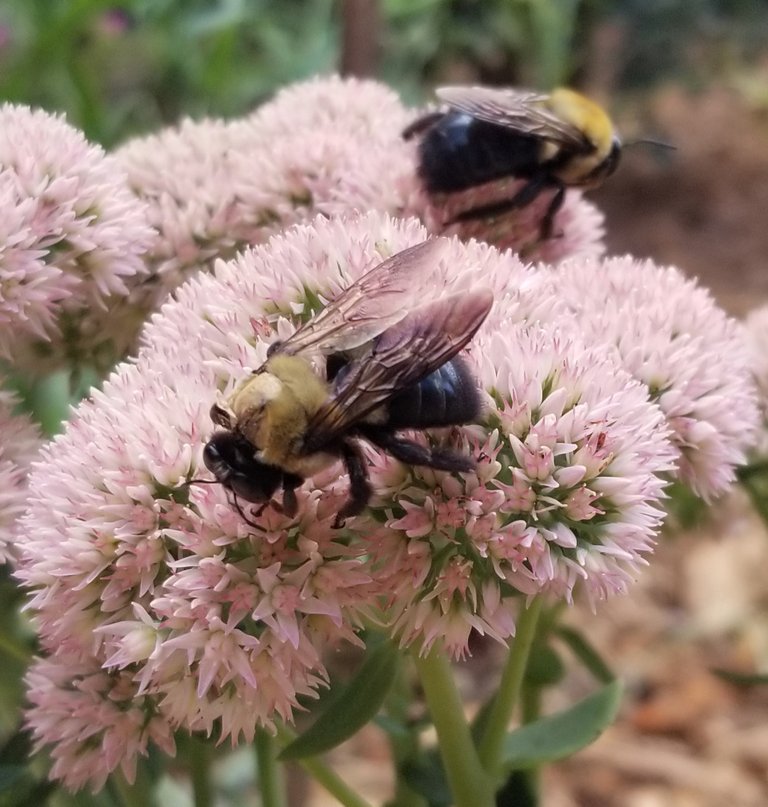 Really close up the look quite fuzzy. They did not seem to mind me there watching it. Maybe they protect each other.. haha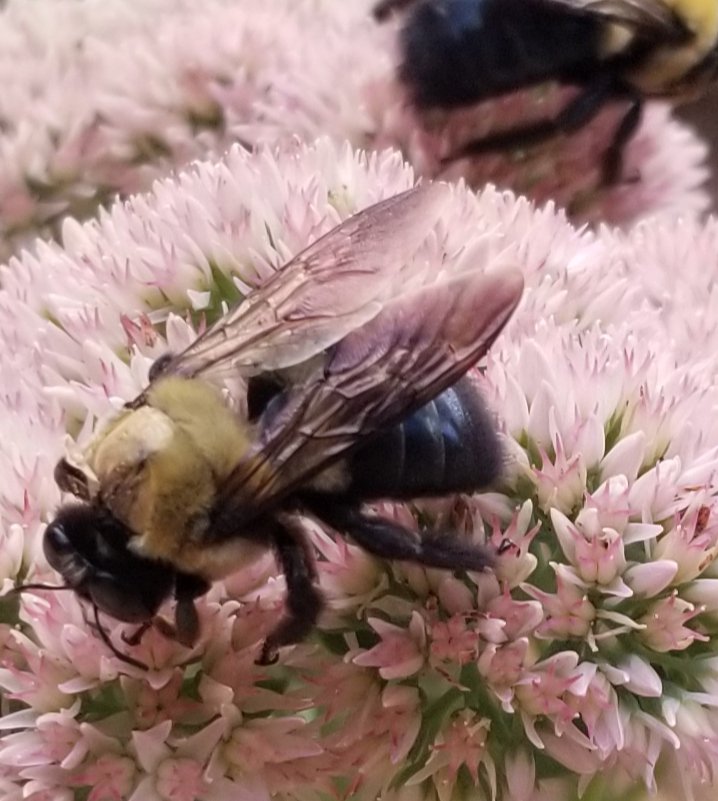 As long as they enjoy the flowers, and not bore into wooden things I own I'm cool with them.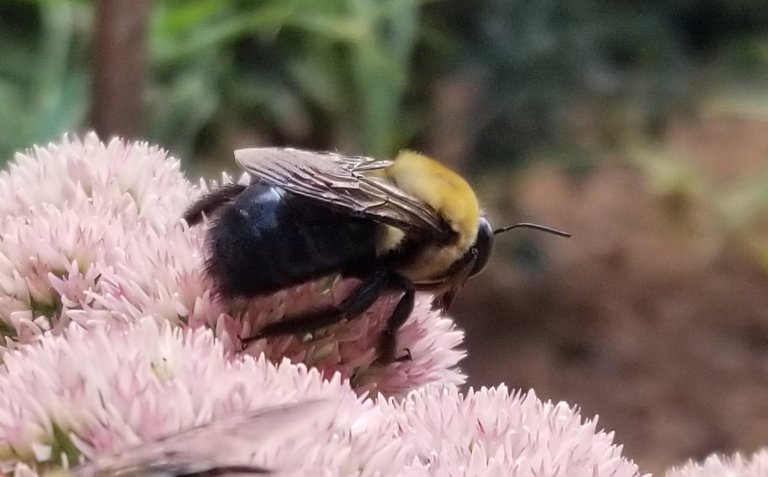 I saw a video online recently where someone raised two Carpenter Bees. They would crawl all over his fingers without trying to sting them. I really enjoyed the video. I think the video is called befriending carpenter bees.