I ordered a whole lot of plants a few weeks ago, my justification was of course that I will be selling some of these at the show I'm planning to be at in December and well, After all the digging and mess in my yard during the last six months of covid, I need to spend some money on things that I like instead of house repairs. The end goal with the renovations is something to look forward to but it's also stressful so some new plant gardening therapy is in order.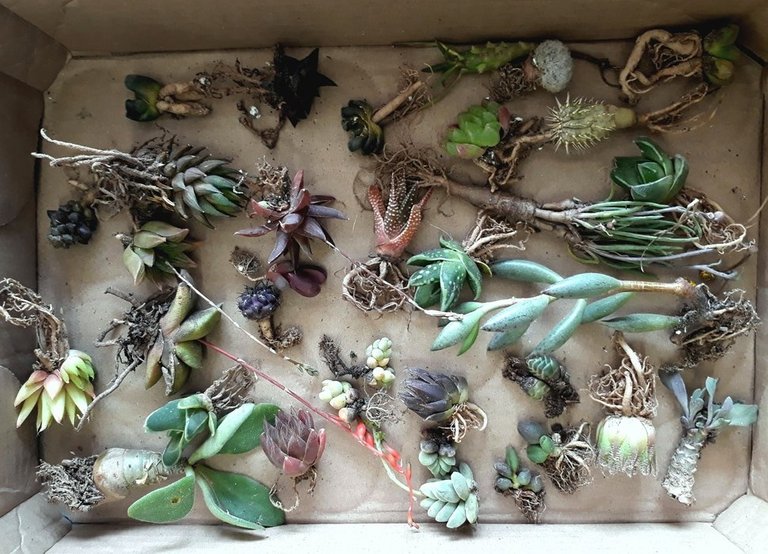 These are a lot of plants to find new homes for! Most of them arrived with roots in good condition but one or two looked like they could use a bit of encouragement so I put them on a heat mat, along with some other plants that have been battling root loss. Warm days and cold nights are conducive to root growth in succulents so the heat mat during daylight hours gets the roots growing faster. The little pots covered in plastic are the haworthia seeds I sowed, the heat mat has got them germinating quickly and growing strongly. I use a cheap reptile heat mat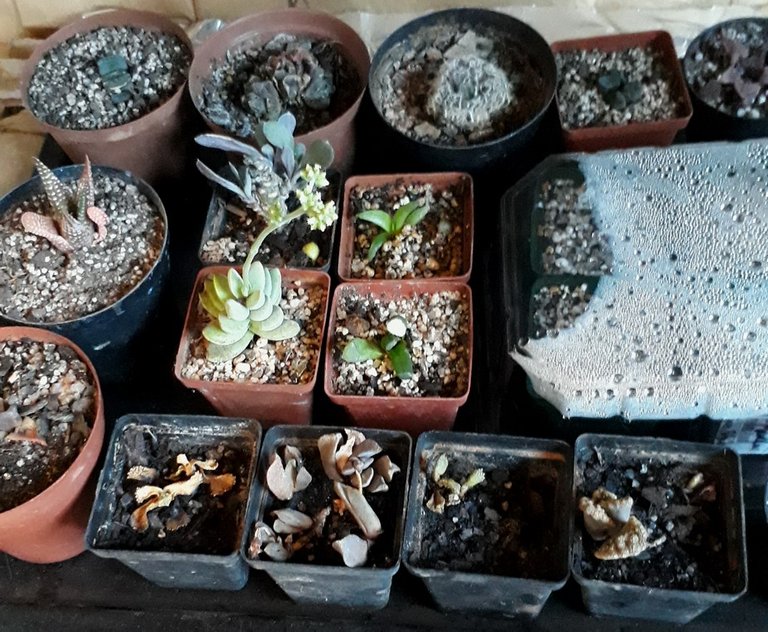 Caudiciform plants like this little Tylecodon strongly dislike having their roots disturbed and you can see that it is wrinkling a little. That's normal and it isn't likely to do much for a couple of months. Patience, not heat is the key here.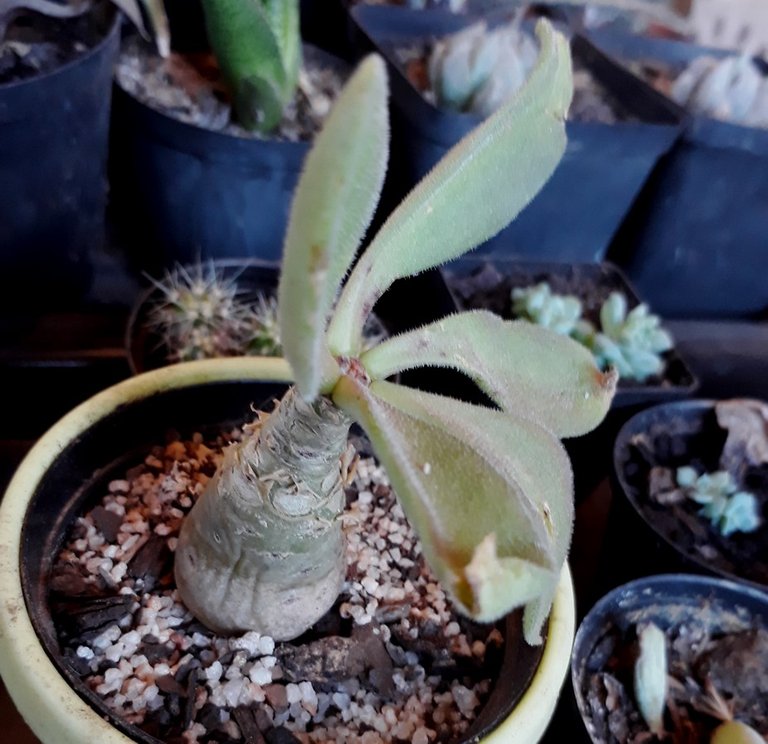 I knew in the back of my mind that sending mesembs in the mail was a dicey prospect but at least I only got one. But it also rotted 😕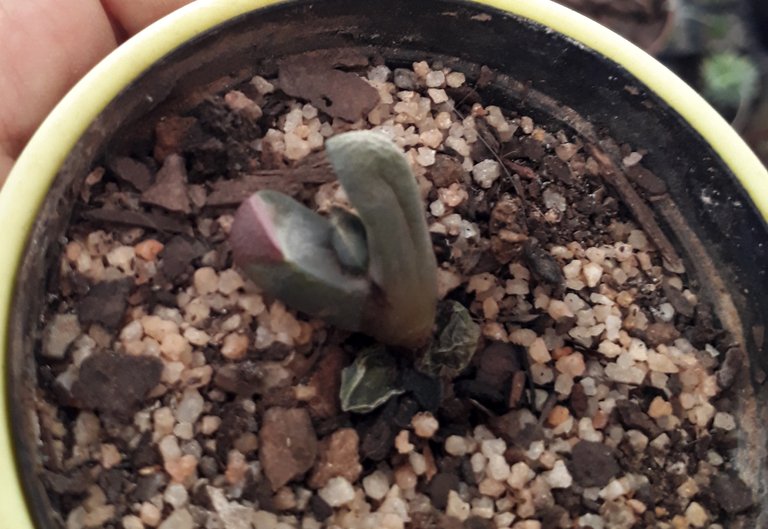 I decided to do a community pot with all my small anacampseros species. They like shallow soil so this bonsai pot was ideal for them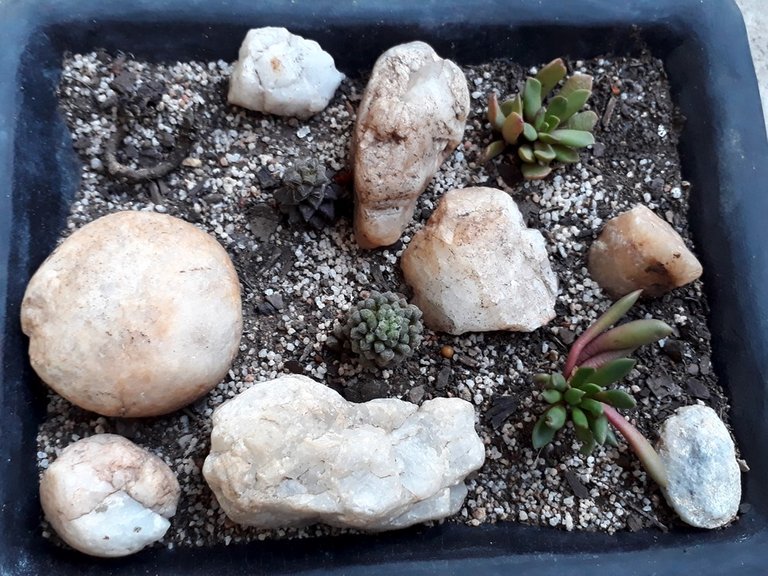 I ordered a little Mammillaria plumosa and it has settled in well, Mammillaria are usually easy to grow. I first saw this little cactus in a post on Hive by @ludmila.kyriakou so I jumped at the chance of getting one: they are not common here.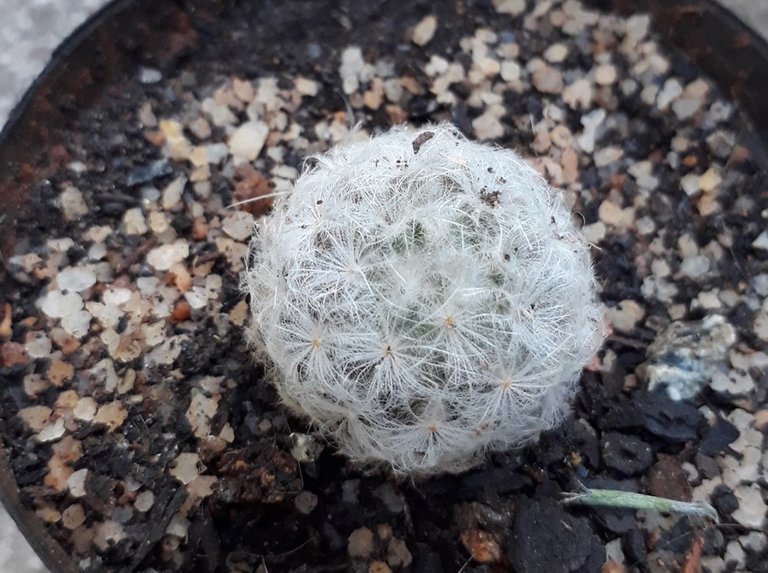 A pair of good-looking Haworthiopsis plants, the first one is a dark form of limifolia and I don't know what the second is, but I like it very much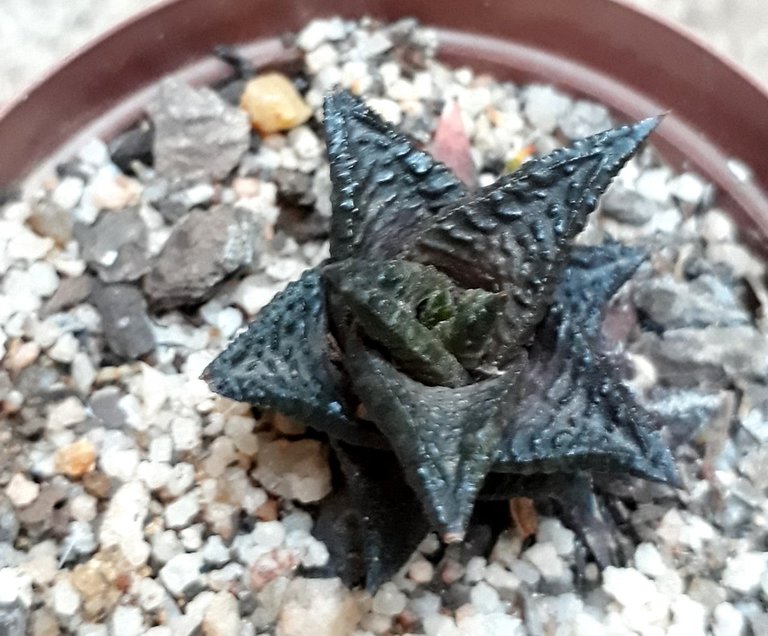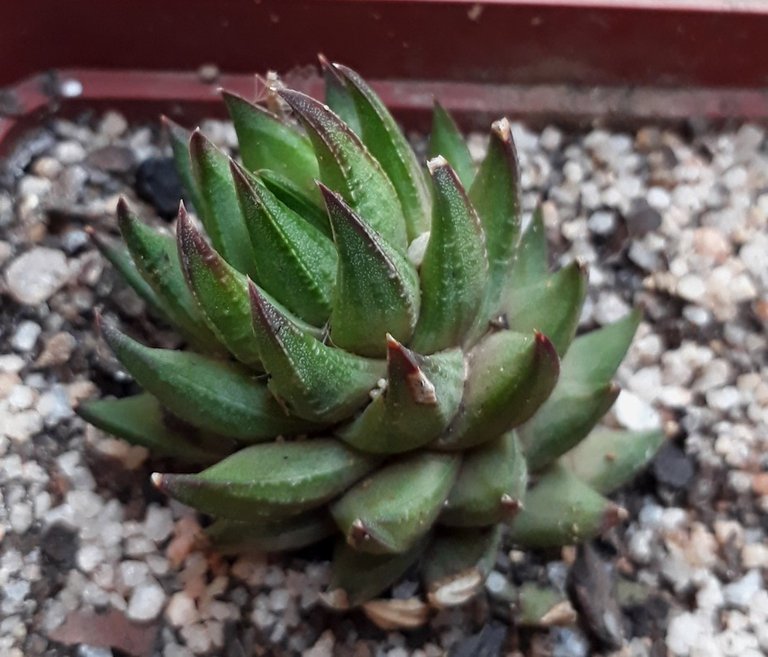 A young Hoodia - although it looks a bit like a cactus, it's actually a stapeliad so it makes awesomely stinky flowers. I germinated a lot of Hoodia seed 2 years ago and they grew well but I lost the seedlings last spring because it was extremely hot and wasn't watering enough. They became stressed and rotted.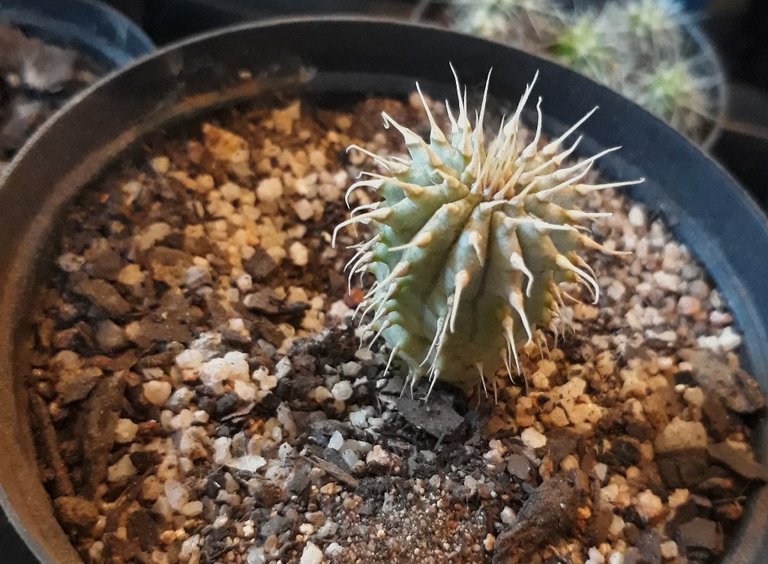 Euphorbia pseudocactus flowered madly this winter and now has a couple of monster seed pods. It seems that these are pollinated by ants, that's all that I noticed around the flowers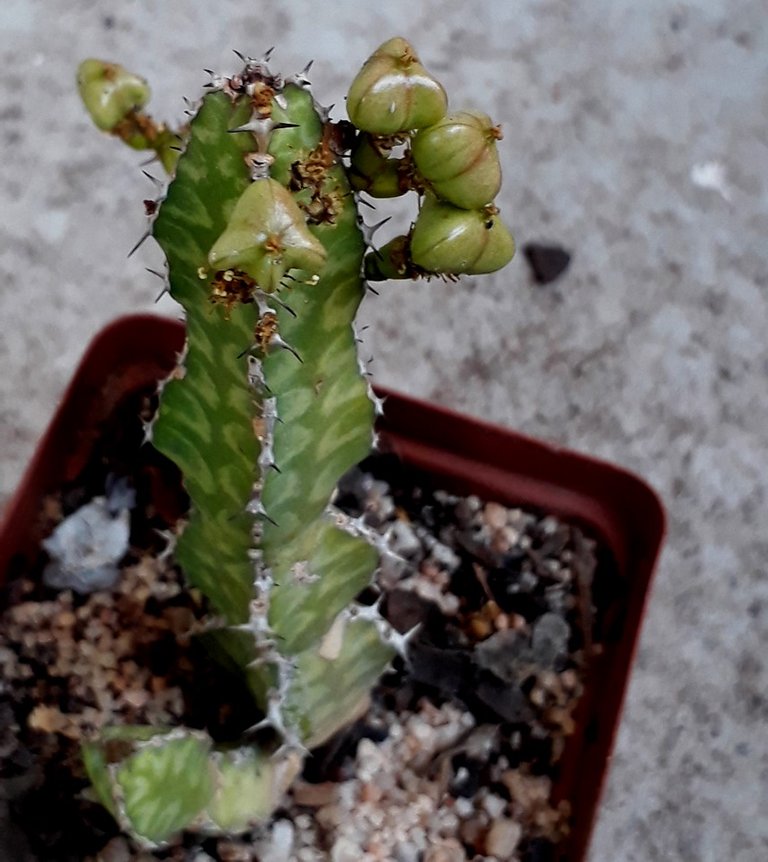 Finally, Senecio haworthioides. The woolly coating on the leaves acts as sunscreen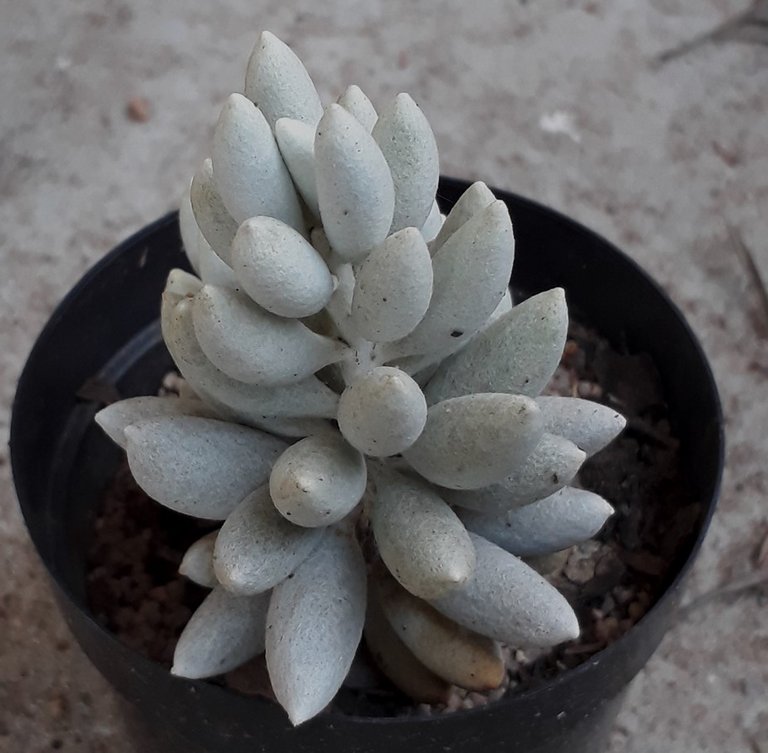 Posted as part of @simplymike's garden challenge. Details can be found here: https://peakd.com/hive-123046/@simplymike/hive-community-garden-journal-challenge-september