My Crassula Ovata and my Crassula Ovata Gollum.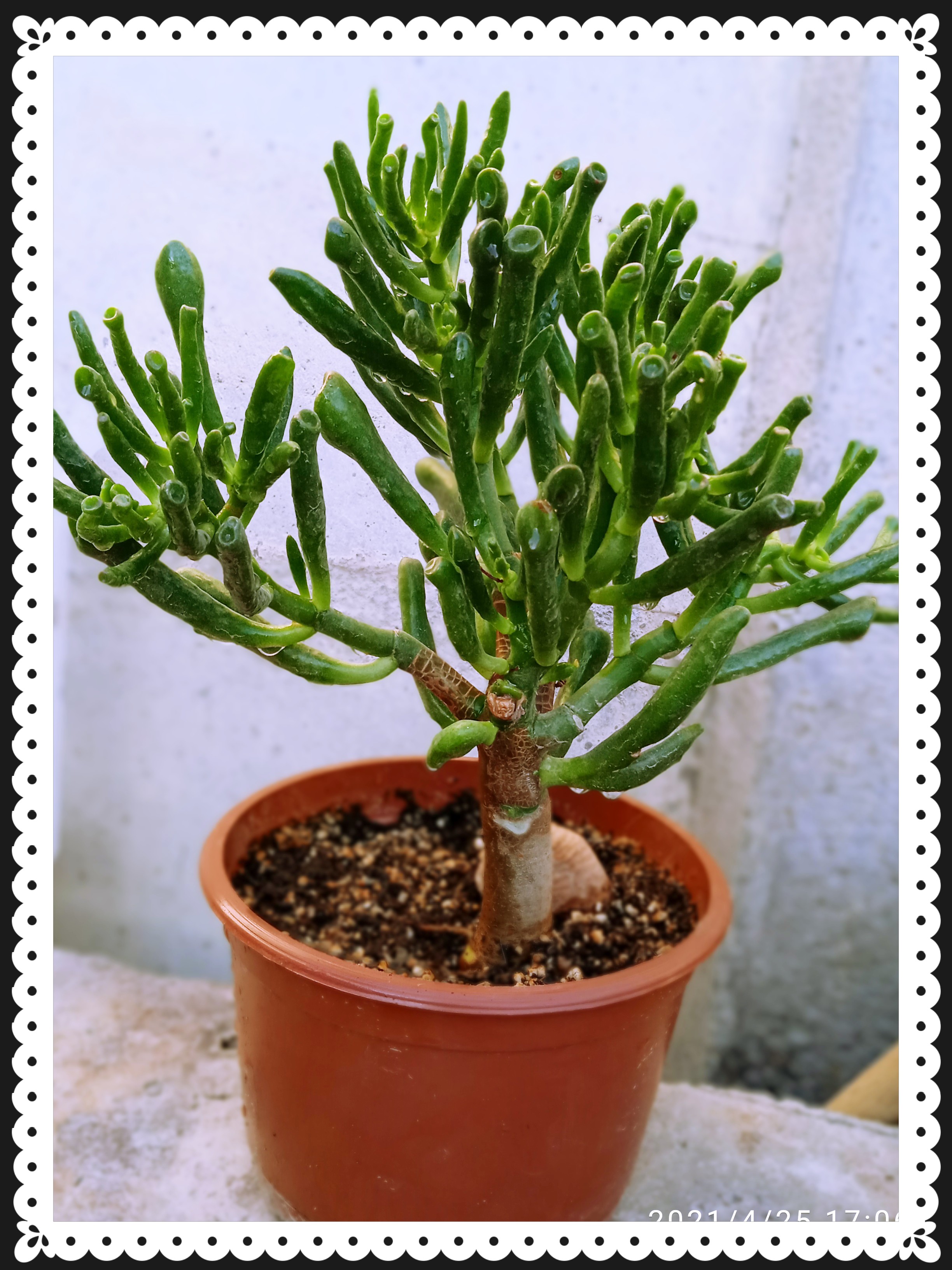 Hello Community, a few days ago I was looking at my dad's garden and I was lost in my childhood memories. He had a predilection for the gigantic Crassulas that once stood in that garden. I liked squeezing its leaves and seeing that green liquid drain through my hands, it made me happy 🤗 How wonderful it is to be a girl and have that imagination that transports you to other worlds. It is still one of my favorite Succulents today, along with Crassula Ovata Gollum. I love that huge trunk so aesthetic that they both have
Hola Comunidad, hace unos días atrás estuve mirando el jardín de mí papá y quedé sumida en mis recuerdos de infancia. Tenía una predilección por las gigantescas Crassulas que habían antiguamente en ese jardín. Me gustaba apretar sus hojas y ver escurrir ese líquido verde por mis manos, me hacía feliz 🤗 Que maravilloso es ser niña y tener esa imaginación que te transporta a otros mundos.
En la actualidad sigue siendo una de mis Suculentas favoritas, junto a la Crassula Ovata Gollum. Me encanta ese enorme tronco tan estético que tienen las dos

Crassula Ovata Gollum
It is better known as "Shrek's ears" imagine why they call it that. She is a native of South Africa and experts still cannot agree if she is a hybrid of Crassula Ovata or a cross between Crassula Argentea and Crassula Láctea 🤷🏻‍♀️ I have two Shrek ears. One of 30 centimeters and a small one of 10 centimeters. Below I leave photos, mine of course 👇
Es más conocida como "orejas de Shrek" imagínense ustedes porque le llaman así. Ella es nativa de Sudáfrica y los expertos aún no se ponen de acuerdo si es un híbrido de la Crassula Ovata o un cruce entre la Crassula Argentea y Crassula Láctea 🤷🏻‍♀️
Yo tengo dos orejitas de Shrek. Una de 30 centímetros y otra pequeña de 10 centímetros. Abajo dejo fotos, mías porsupuesto 👇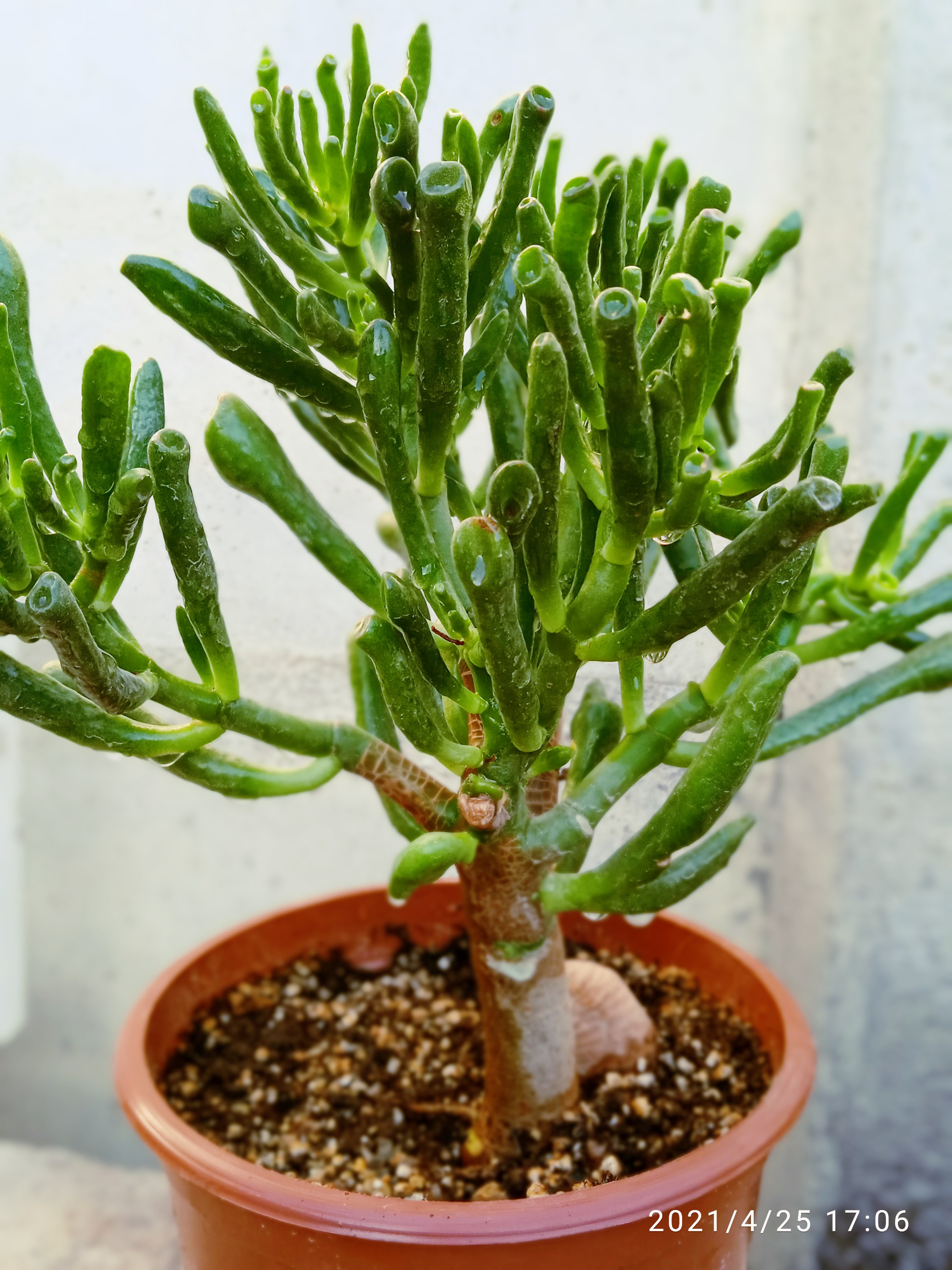 30 centimeter tree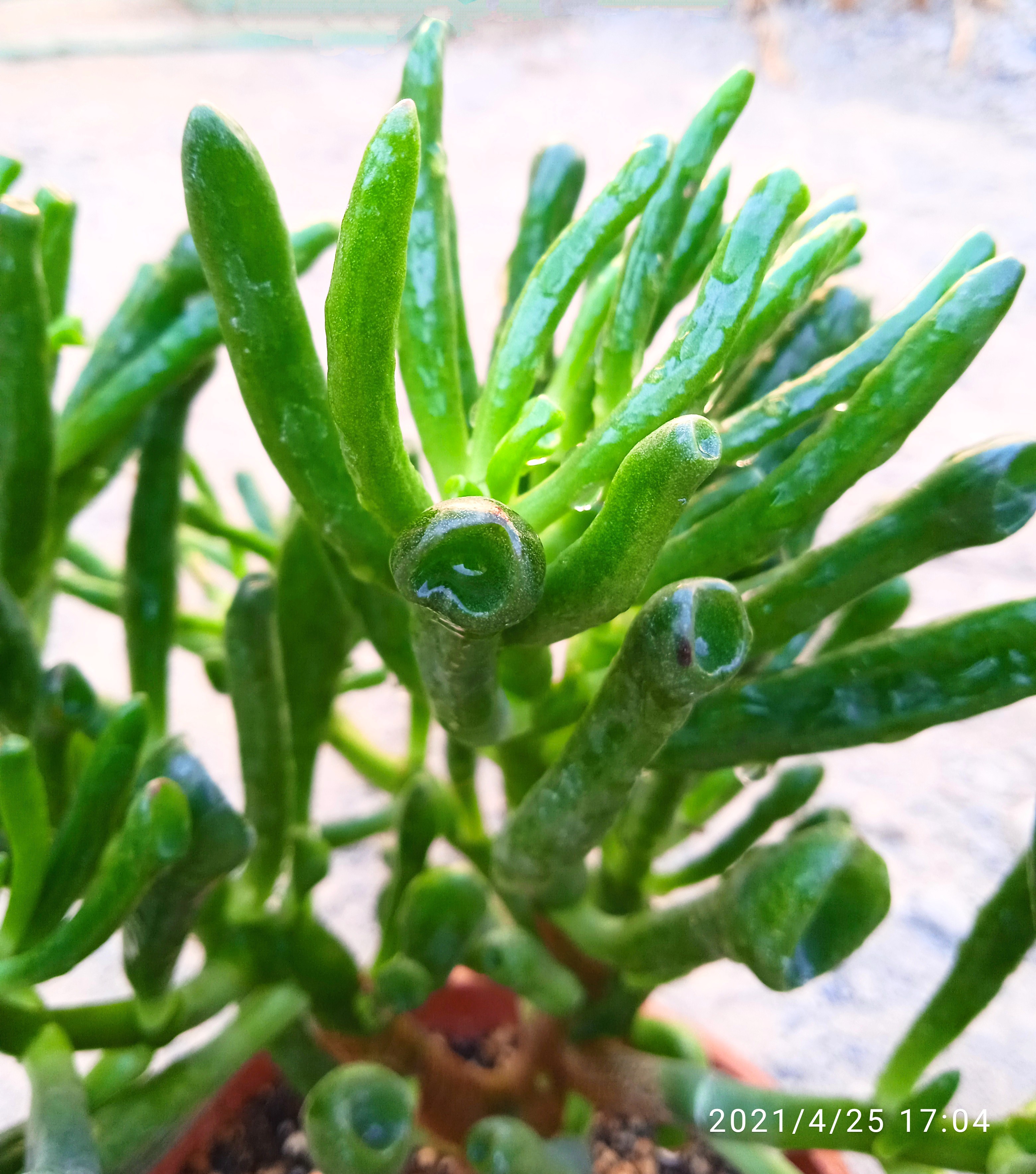 30 centimeter tree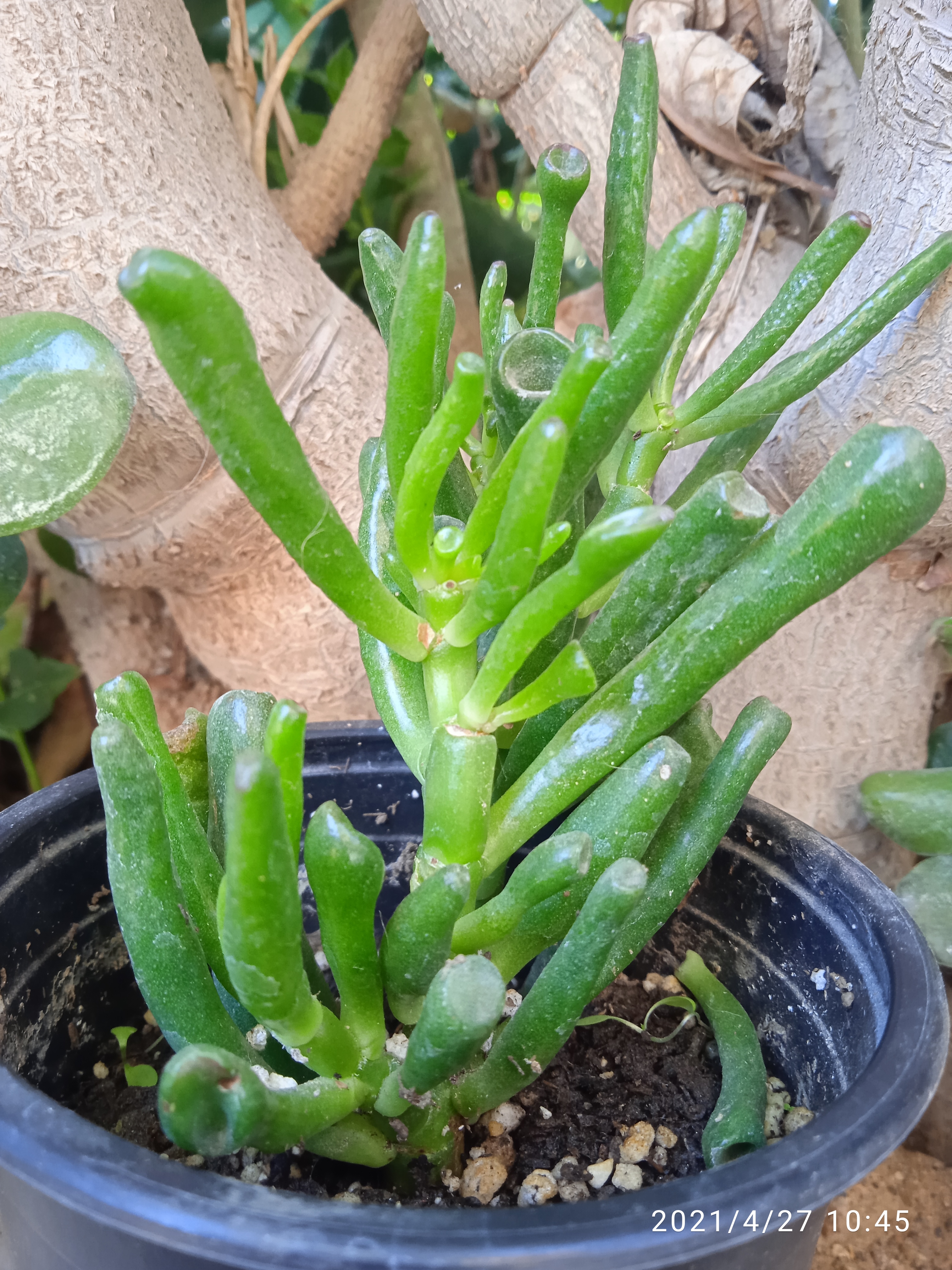 10 centimeter tree

Crassula Ovata
For its part, the Crassula Ovata is a simple succulent, but very beautiful if you know how to take good care of it. It is known as the jade tree and is cultivated by many collectors to create bonsai. It can grow up to 2 meters tall. I once grew one of these beauties from a single leaf, it is rare that such a large plant can grow like this. My dad's garden is not what it used to be ☹️ but there are still some Crassulas Ovata left and now their flowers are coming out 🌸
Por su parte, la Crassula Ovata es una suculenta sencilla, pero muy bella si se sabe cuidar bien. Se la conoce como el árbol de jade y es cultivada por muchos coleccionistas para crear bonsáis. Puede crecer hasta 2 metros de altura. Una vez cultivé una de estas bellezas a partir de una sola hoja, es raro que una planta tan grande pueda crecer así. El jardín de mi padre ya no es lo que era ☹️ pero aún quedan algunas Crassulas Ovata y ahora están saliendo sus flores 🌸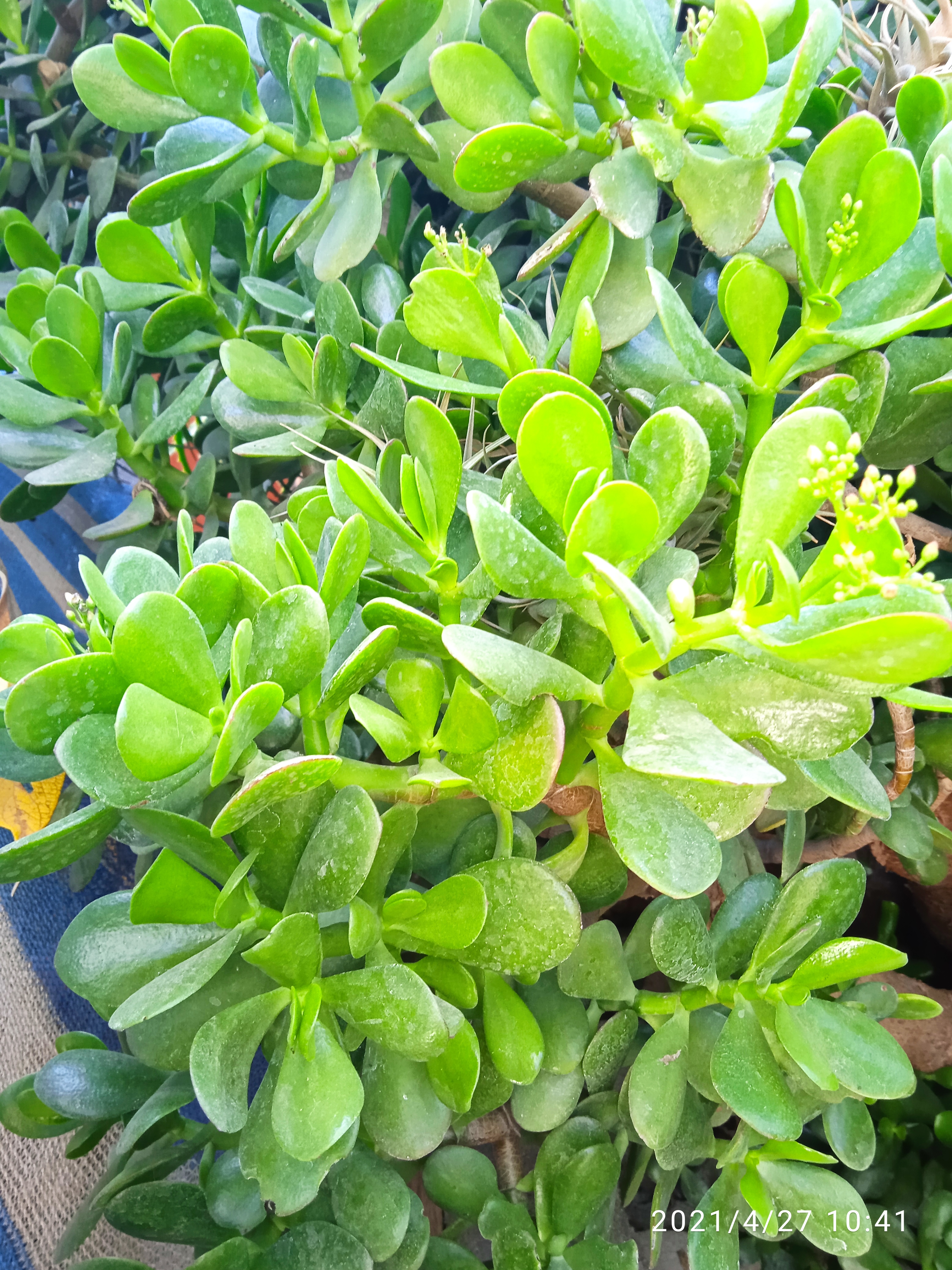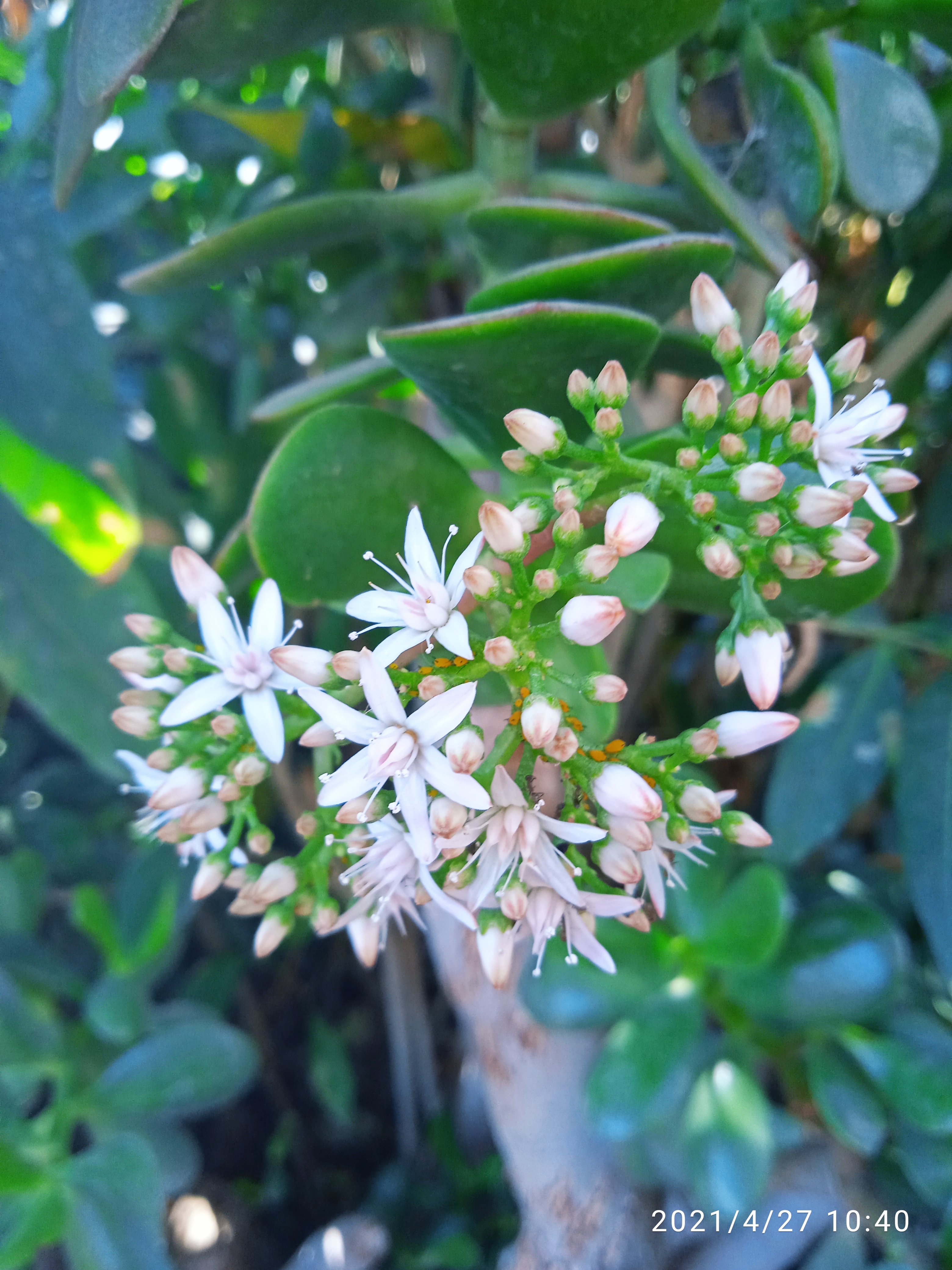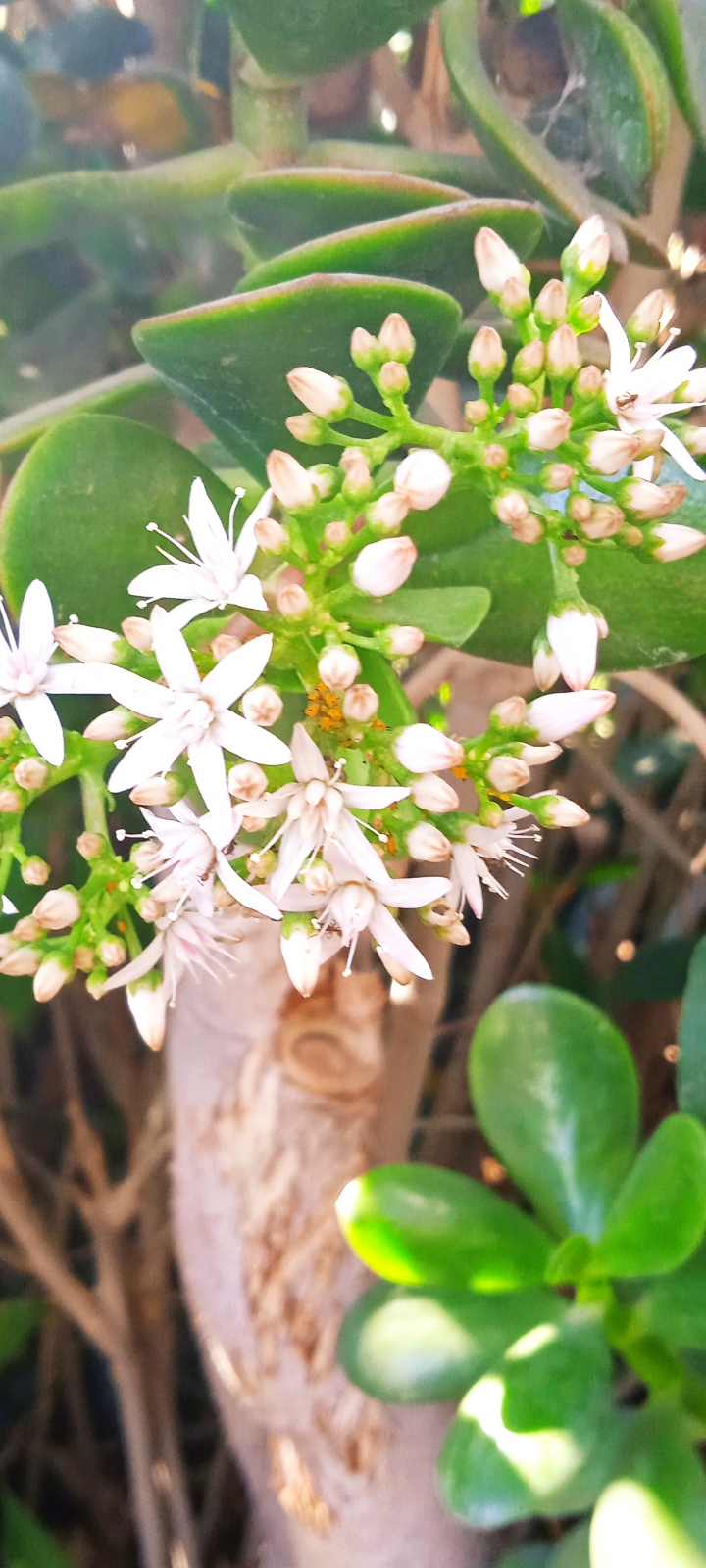 I have one that I am trying to save because it has emotional value to me. I hope I can save her. I just wanted to share with you my love for these beautiful and simple plants.
Tengo una que estoy tratando de salvar, ya que tiene un valor emocional para mí. Espero lograrlo.
Solo quería compartir con ustedes mi cariño por estás bellas y simples plantas.

Photographs used are my property and edited in
Fotografías usadas son de mi propiedad y editadas en
Canva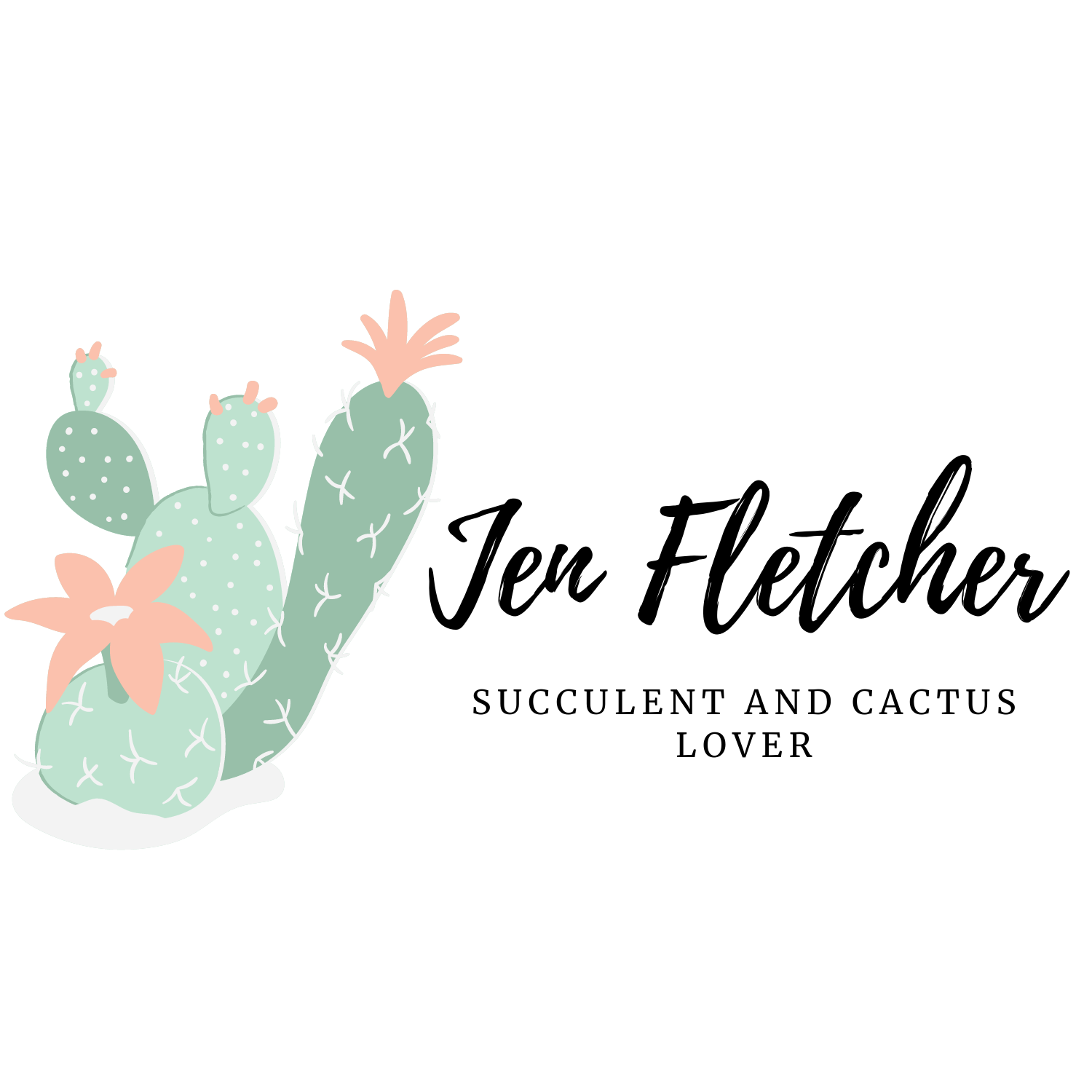 ---
---