We had a some warmer days after few weeks of quite low (for this area) temperatures. It felt nice to open the balcony door and enjoy the warm and fresh air come in. Even my cat obviously missed it as she went outside right away to check on things.
Taking the opportunity I had a look at my cacti that are overwintering there. They didn't get a single drop of water for 2 months and I thought I will be able to keep them like that for few more weeks. But some decided to show signs of "I want to grow now, feed me!" with their brighter green tips. Other started to grow flower buds already!
I still think it is way too early, but if the temperatures will rise now, they will wake up from their dormancy and will start to grow/bloom. It is not the calendar that decided about it. It is the sun and temperatures.
Now it is time to slowly select those that will need to be repoted this tear. I did that with most last year, so I will have a little less to do this season. They don't need new post and soil every season. Only when the pot is getting too small for them.
And then I wait...
Wait for flowers and to see which one of the little ones will not show any signs of life. So far I see none, but I did kill a few right before winter :p.
And now to the buds. It looks like Mammillaria type are the early birds.
Mammillaria no ID - I have this one for 2 or 3 years and this is the very first time it will bloom for me, so yay! I'd say the flowers will be typical, but can you see the circle of fluff? That's there more buds will emerge from. And having a circle of flowers is the goal of any mammillaria grower!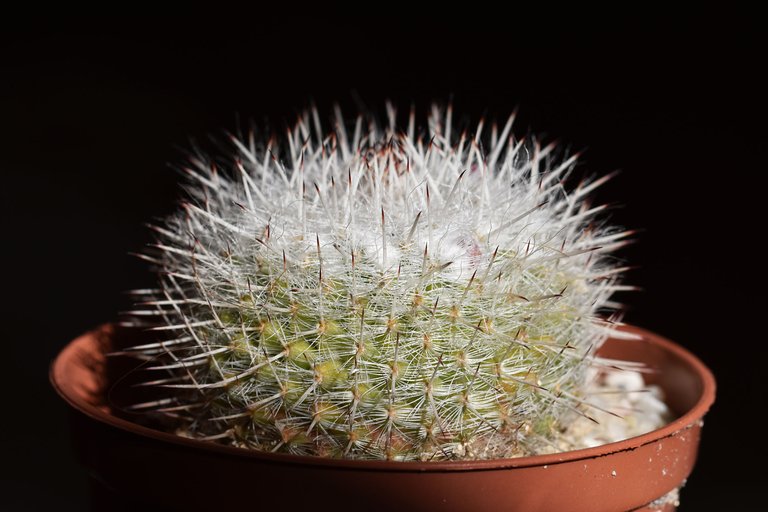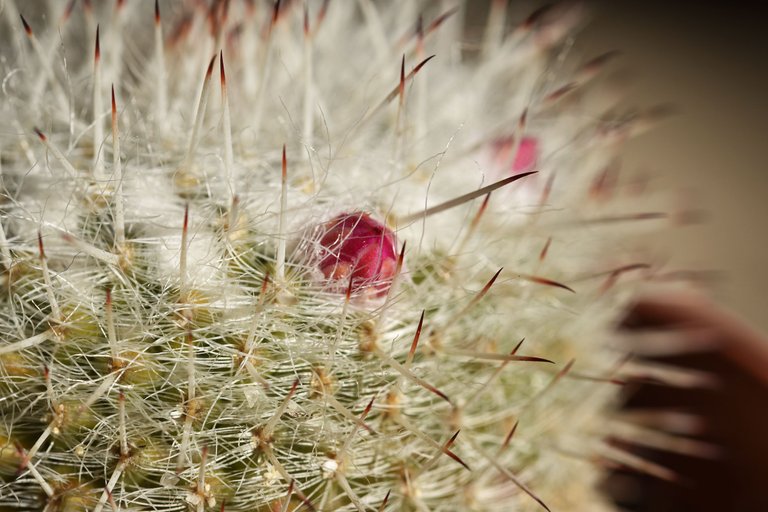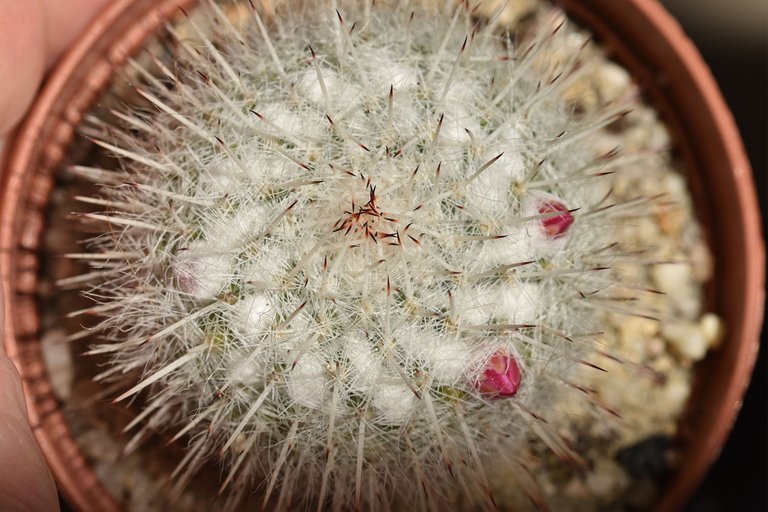 ---
Mammillaria Bombycina - every year I do not have to repot this one is a good year. Those evil hooks catch everything that touches them. But gotta love the different spines and pink flowers. She can bloom almost until late fall.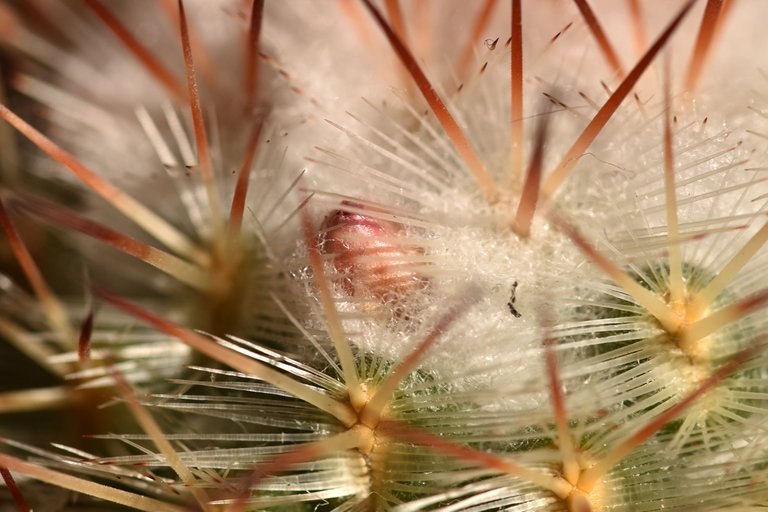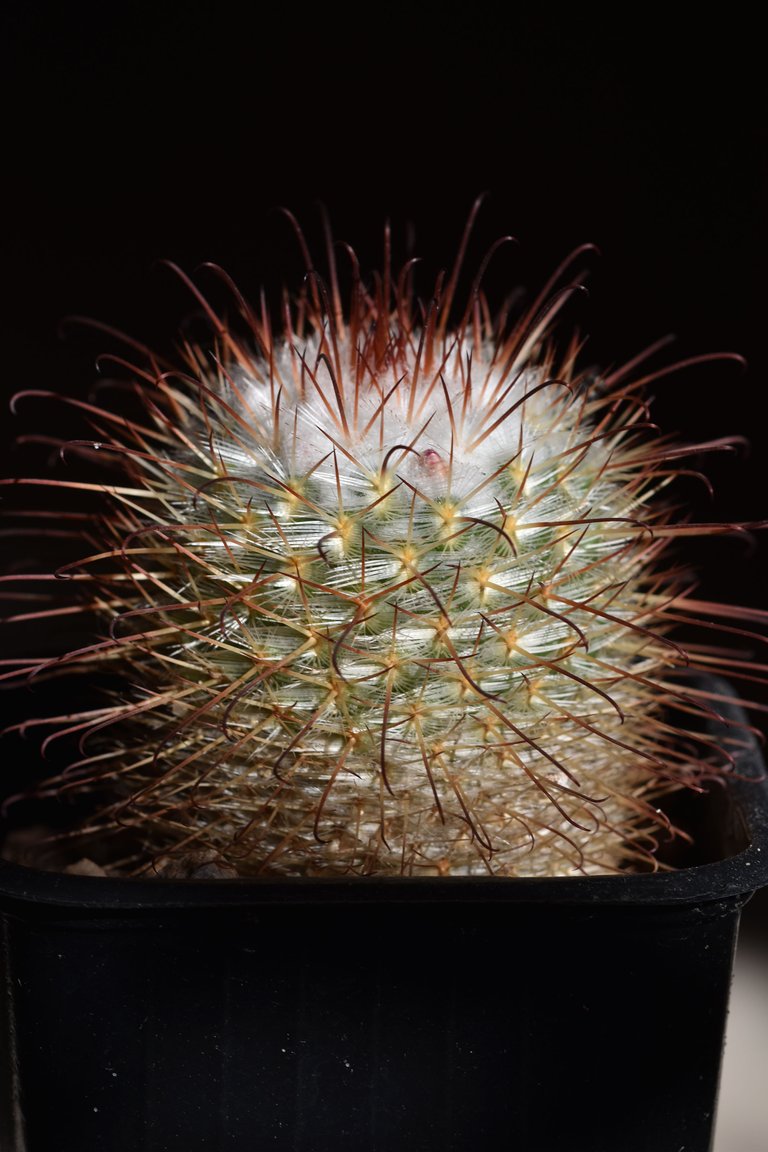 ---
Mammillaria backebergiana blooms every year. Last year I moved her from clay pot to plastic one and you can see the difference in colour. The green part grew after the change. She hated that clay!
She has lovely, dark pink flowers.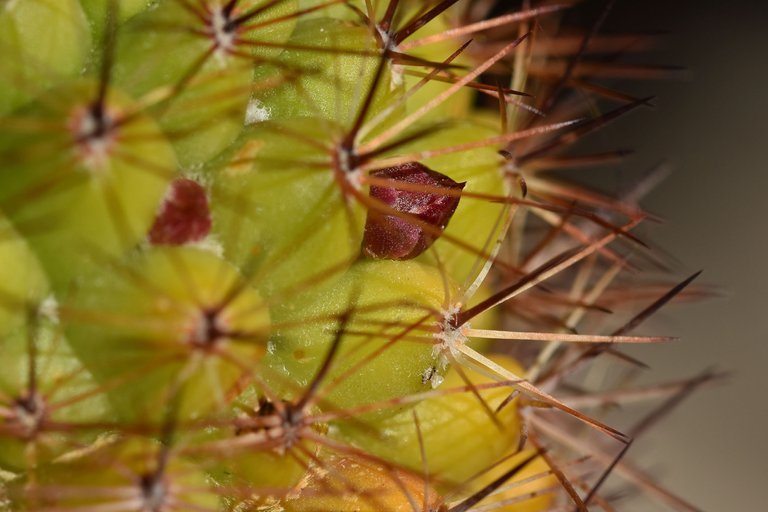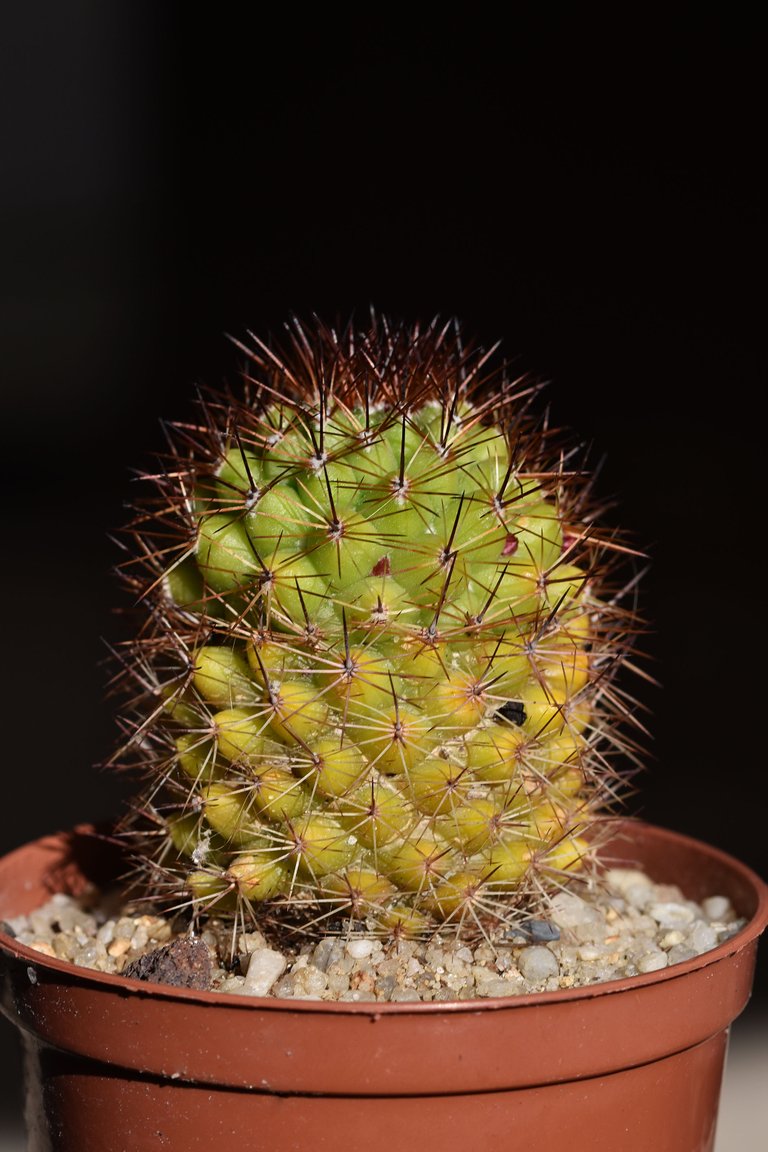 ---
Mammillaria Gracilis Snowcap - crazy little thing was blooming all winter long and it keeps growing buds. She is still so small. I would like her to put some more energy to growing ofshoots. They look lovely when they start to clump and have multiple heads. More flowers then too ;)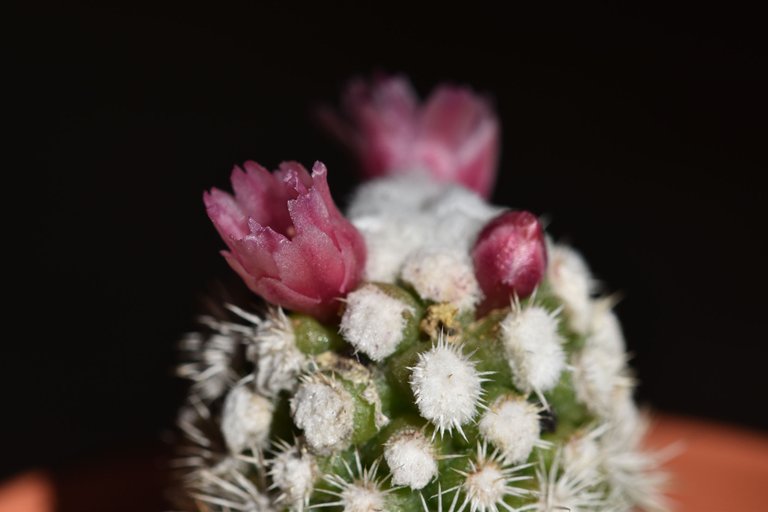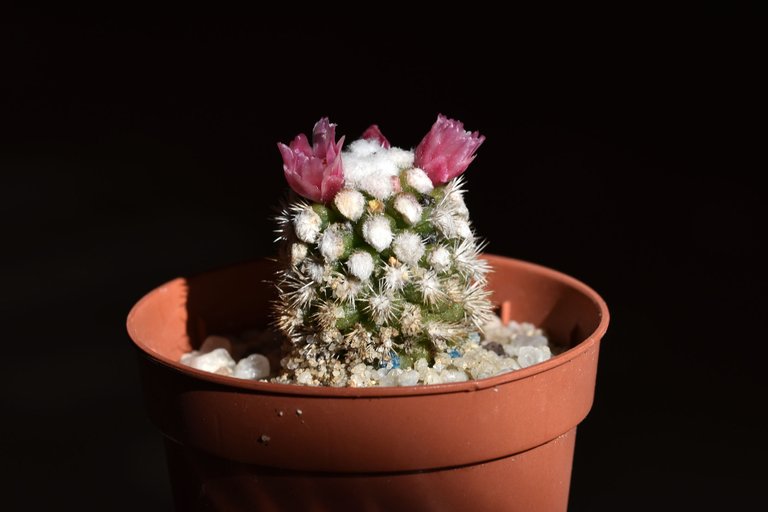 ---
Mammillaria glassii - one of my favourite cacti! The flowers on it are small and very pale. Nothing very special. But I just adore the cactus. This is the type I like. Small, compact with multiple heads.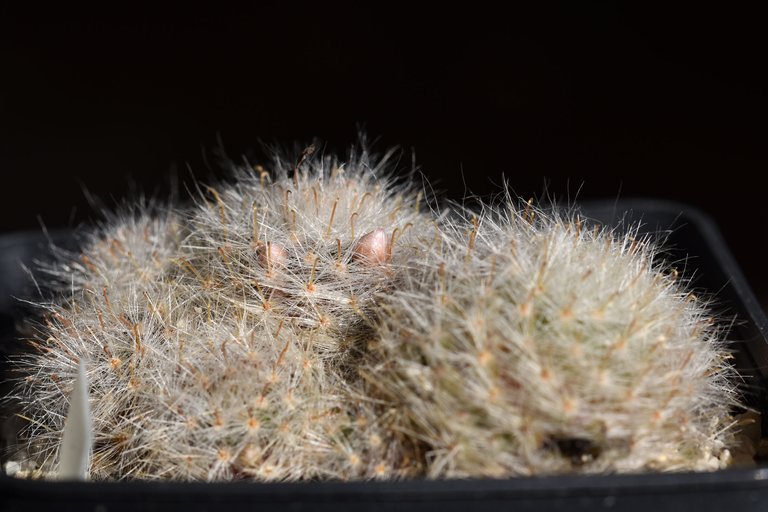 Don't let the fluffiness fool ya - those cooks can be mean!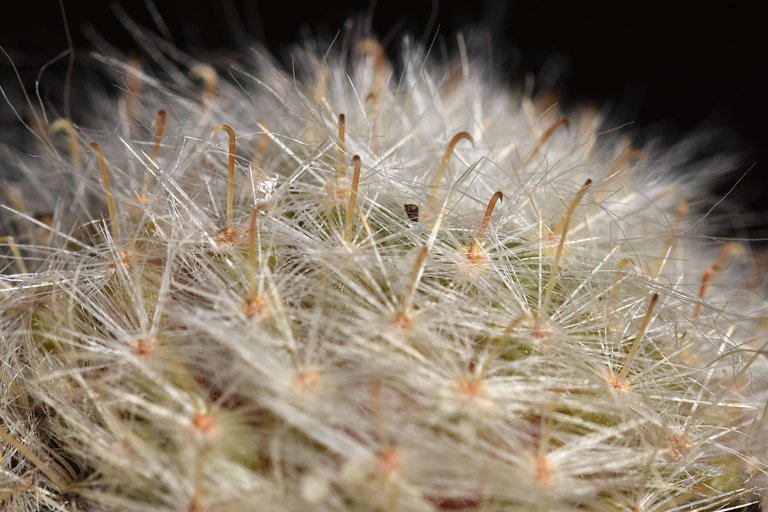 And here is another generation of those. Around 1,5 year seedlings. Still no hooks, but I am guessing they will start to show this year.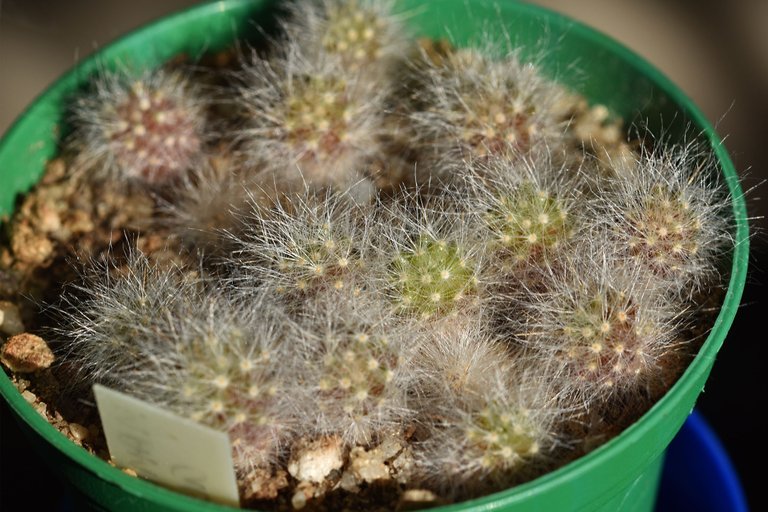 ---
Sulcorebutia frankiana - one and only non-mammillaria. I am not even fully sure if those little pinkish things are flower buds, or offshoots. But she is starting to grow. And she will definitely enjoy some water already. You can check the flowers on the list in the end of the post. Freaking stunning!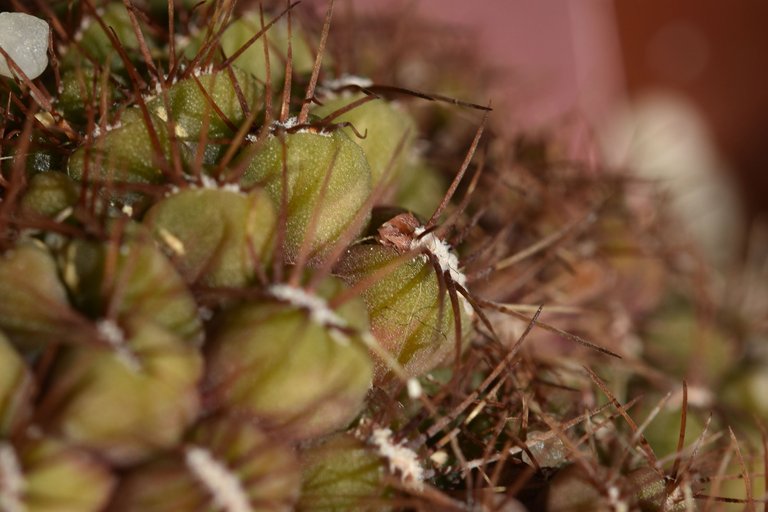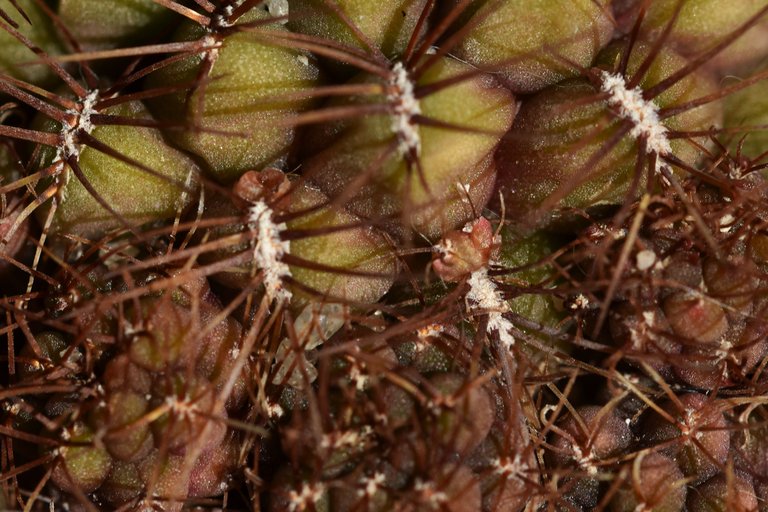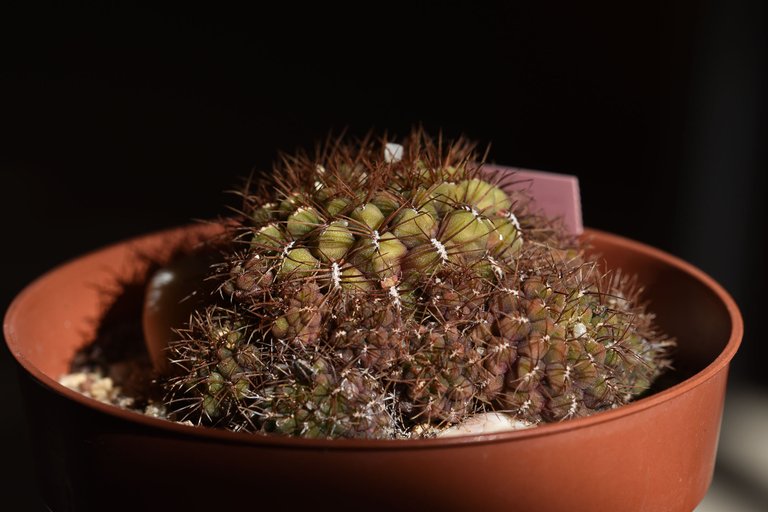 ---
And what do the other cacti do?
They are enjoying some very warm winter sun. They shriveled a lot and do look a bit miserable, but as tempting as it is to water them now, I prefer to wait a few more days until the higher temps get more stable. Cold and wet ground is the easiest way to rot them all.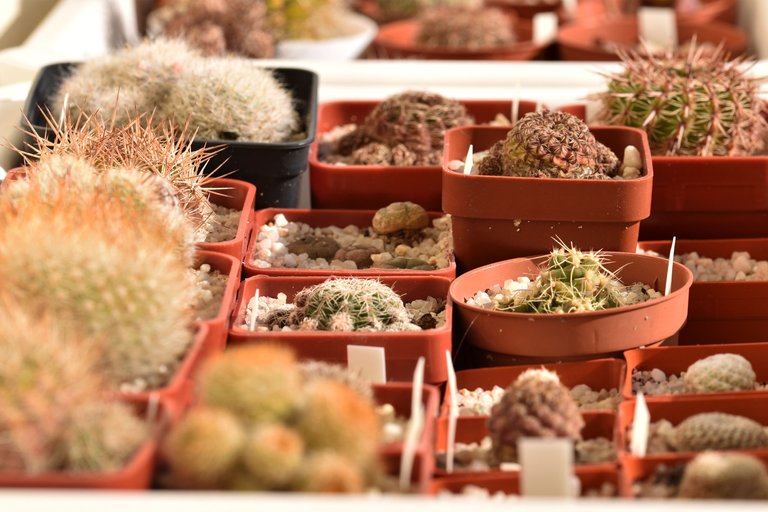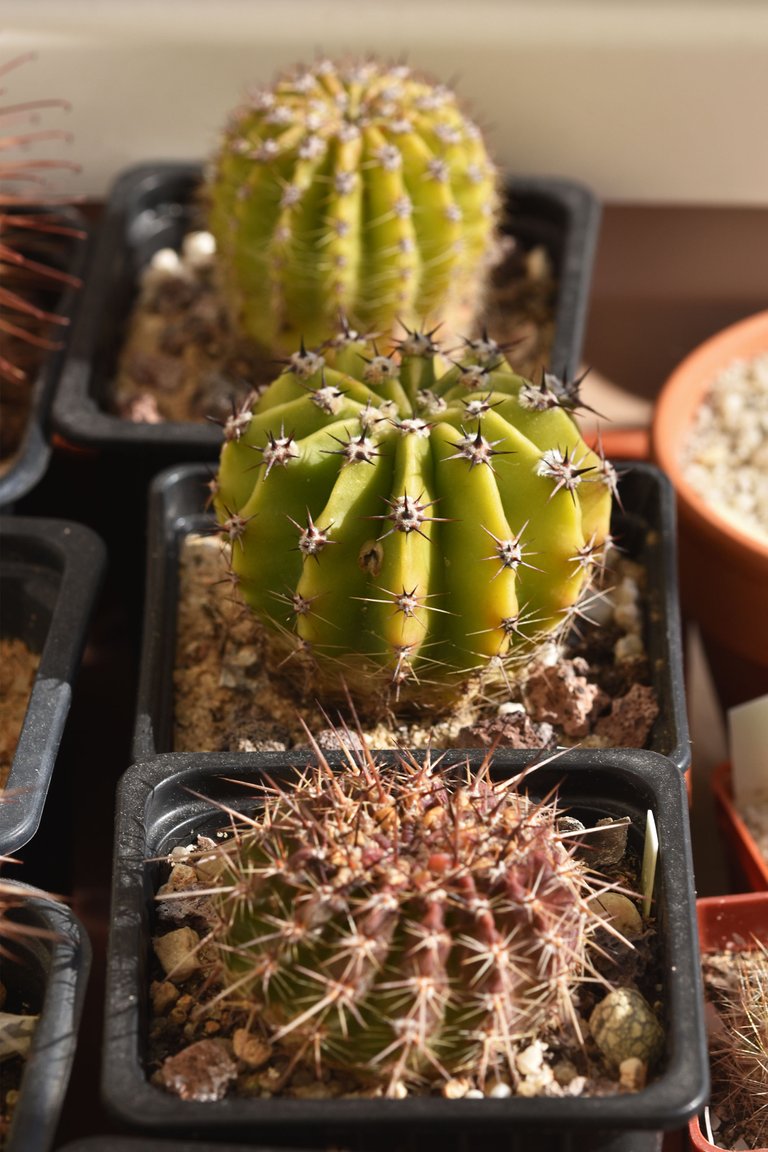 My other blooming cacti:
Click on the image to view full post.

Chamaecereus hybrid

Sulcorebutia Canigueralii

Mammillaria camptotricha

Mammillaria Glassii

Gymnocalycium baldianum

Mediolobivia mudanensis

Lobivia Arachnacantha

Rebutia hybrid

Mammillaria Bombycina

Mammillaria Gracilis Snowcap

Mammillaria haageana

Mammillaria backebergiana

Chamaecereus silvestrii

Mammillaria prolifera

Rebutia Fabrisii var. Aureiflora

Lobivia Wrightiana

Aylostera Flavistyla FR756

Parodia concinna

Mammillaria Copper King

Gymnocalycium Brushii

Mammillaria backebergiana

Gymnocalycium damsii

Echinopsis subdenudata

Rhipsalis pilocarpa

Mammillaria Prolifera

Lobivia arachnacantha v. vallegrandensis

Mediolobivia atrovirens

Mammillaria magnimamma

Sulcorebutia langerii

Sulcorebutia frankiana

Chamaelobivia no ID

Rebutia Albiflora

Mediolobivia atrovirens var. ritteri

Gymnocalycium damsii var. tucavocense

Notocactus Ottonis

Gymnocalycium Friedrichii

Turbinicarpus Viereckii
»«
Shot with Nikon D5500 + Sigma 105mm lens
All photos and text are my own.