People Are the Best ROI
---
Yes, I know that this title sounds a bit weird, but you probably get the point... In the "quiet", or bearish crypto market, everyone (not everyone, but those with experience) tries to figure out how to accumulate more coins/tokens... There is no sense to sell your hardly earned crypto, so the best option is to HODL and try to accumulate more...
Members of social networks as Hive and LBRY, don't have to worry too much as by creating stuff, they are earning more coins... So, it is not a brainer what you have to do, but still...
People are searching for the best ROI (Return On Investment) for their coins, and lately, I see a lot of blog posts with ROI as the main topic... One of the ways you can earn tokens on Hive is curation or upvoting other's posts... By doing that, you earn around 50% of your upvote back, but that is still just "around"...
If you are using your VP (Voting Power) wisely, your curation ROI should be around 10%, but there are some tricks on how to make that number higher... To maximize your returns, you should set up automatic voting, pick up some "profitable" authors (investigate which one complies) and maybe have a bit of luck... Anyways, there is a work involved as it is continuously adjusting...
On the other sides, I have a bit different look on this matter... My current ROI is around 10% (maybe a bit less), but I know why is it like that, and I'm fine with that... I have set up a part of my upvotes to go in "automatic vote", but I like to have the freedom to upvote posts manually... I believe that in that way, I have a kind of "personal" touch with the author + I usually leave a comment on their post...
Just remember... Behind all those upvotes that you get on your posts and comment are REAL people... Those are not just numbers that are going up (or down) just like that, without any meaning... Show appreciation for them, thank them in your replies, show gratitude when you learn something new, and ENGAGE with others... Nice words in the comments are far-way valuable than any money...
People are the BEST ROI on the Hive blockchain and the safest bet in the long-term!
Check out some of the tribes and communities and see for yourself... CTPTalk.com, or Hive Hustlers!
---
In the end, I would like to make an update of my current numbers (June 21st, 2020) on #MyHiveGoals:
HIVE POWER - 13,040 / 20,000    65.20%
CTP POWER - 103,018 / 150,000   68.68%
HIVE Followers - 239 / 333      71.77%
LBRY Followers - 798 / 1,500    53.20%

Join us in this awesome #MyHiveGoals and let's grow together! You can find the original post about the challenge by @robwillmann here: https://peakd.com/myhivegoals/@robwillmann/new-challenge-myhivegoals-set-and-achieve-your-goals
Thank you for your time,
~ph~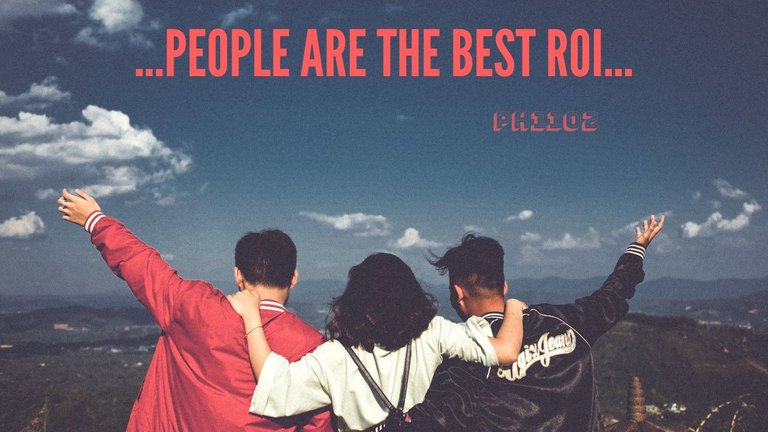 ---
Link to my initial post is here
These are my initial (and starting) goals for 2020 on June 1st, 2020 and this #MyHiveGoals Challenge
HIVE POWER - 12,092 / 20,000    60.46%
CTP POWER - 98,148 / 150,000    65.43%
HIVE Followers - 222 / 333      66.67%
LBRY Followers - 648 / 1,500    43.20%

---
Music in video:
Growing Up by Scott Buckley https://soundcloud.com/scottbuckley
Creative Commons — Attribution 3.0 Unported — CC BY 3.0
.:. .:. .:. .:. .:. .:. .:. .:. .:. .:. .:. .:. .:. .:. .:. .:. .:. .:. .:. .:. .:. .:. .:. .:. .:.
Don't forget to follow, resteem and browse my Hivepage to stay connected with all the great stuff!
You can find me on ClickTrackProfit .:. Twitter .:. LBRY
.:. .:. .:. .:. .:. .:. .:. .:. .:. .:. .:. .:. .:. .:. .:. .:. .:. .:. .:. .:. .:. .:. .:. .:. .:.
---
▶️ 3Speak
---
---