Hey Hive Hustlers
My story sounds like the average millennial, I came out of Uni found a low paying internship at an eCommerce site and worked my way up from there. It worked for about four years before I became disillusioned with the job market knowing I was never going to be a C-suite position EVER unless I owned the company.
No one was ever going to consider me for the big bucks and the big decisions; I was 27 at the time. I decided I would take this last year of work to save up every penny I earned and create a buffer for myself to leave the job market and start my business.
I had no job, no income, no clients and no idea what I was doing.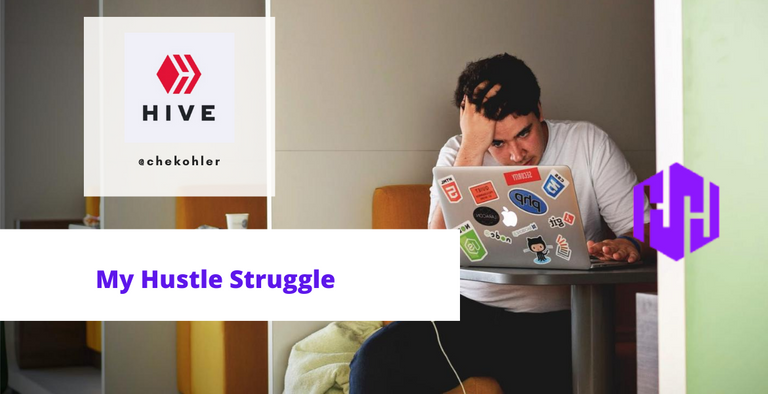 Generating and income
So arrogant little me thought hey I have these savings I'll use this and build my business and then cash in once it's big and pay it back. But luckily my business partner was level headed and said we should first look to generate an income before we dip into savings.
So that's what we did, we started a digital marketing agency and bagged a few clients that started paying the bills and took it from there.
As we earned money, we built up reserves to build the site we wanted and the business we wanted—a place where South African business owners can list their services and advertise for free.
---
Note: Search in South Africa is still relatively new, and not many businesses have an internet presence, so we wanted to help them get online as easy as possible and then later expand from there.
---
The struggle is real
So we had the cash, we started with the wireframes and what we wanted and then tried to build it ourselves.
Attempt 1: WordPress theme
Arrogance and stubbornness is a funny thing, it can help you push through a lot of the naysayers, but it can also lead you to bumping your head into walls. I think a business owner needs to have it if they are to survive since you will always face obstacles.
So the first site builds we downloaded a WordPress theme we thought could work and tried to customise it ourselves, that didn't take long before we noticed our limitations and the product wouldn't be what we wanted.
Attempt 2: Customising WordPress theme
Next, we hired a team of 3 people to develop the site using the theme we bought and a few extra bits of software they requested; it turned out to be a complete waste of time and money. We learned a lot from the attempt, but we could see it was going nowhere.
Attempt 3: WordPress theme from scratch
A few months later, we hired another WP developer to build a theme from scratch with all the features we wanted and less use of plugins. He had a car accident while he is fine the laptop and data in the car got fried as the car went up in flames. He was also out for some time, and we couldn't wait, so we had to find another option.
Attempt 4: Custom built site
Next, we found a team of developers in Turkey, we paid the deposit, waited months with delays and then one of the devs left with part of the code, and there were even more delays.
Eventually, we cut our losses and asked for our money back and went looking for another provider.
Attempt 5: Custom built site
We went through company after company pitch after pitch, and some either didn't have the expertise or cost a fortune. We then decided to hire a UX to prototype the entire site with every single page and function we wanted so you could see a so-called working product.
We took it to various developers for pricing and then one day we took a flyer on a company we found searching on Google, had a meeting struck a deal, and a few months later we had our first site.
Progress, not perfection
So we finally got the site we wanted and launched in January of 2019, we're now one year and eight months in, and we've got 3300 local businesses using the website, and it continues to grow. As the site increases in size, we can then launch new features to keep our user base happy and coming back.
Our last big launch was our free ads platform in November 2019, and since all the drama we've had to focus on user growth before we launch our next service.
There were many times in those five attempts and two and a half years to get this site going that we wanted to give up, but we didn't we kept going and I don't regret it one bit.
It's a lot of work, a lot of fun, I wish I could put more time into it, but we also have the agency to run in tandem. Sure we still have a lot to learn before we crack the big time.
---
If you want to share your story, you can find all the instructions here
Have your say
What do you good people of HIVE think?
So have at it my Jessies! If you don't have something to comment, comment "I am a Jessie."
Let's connect
If you liked this post, sprinkle it with an upvote or esteem and if you don't already, consider following me @chekohler and subscribe to my fanbase
| Browse & Earn Crypto | Stack Sats For Free | Earn Interest On Crypto |
| --- | --- | --- |
| | | |
---