I decided to gift myself a day of mostly sitting and doing physical chores today.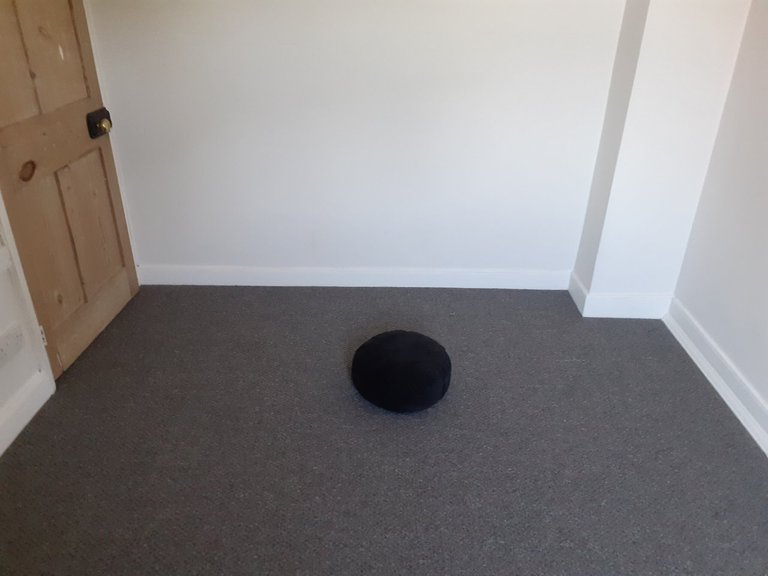 I have not done this in ages, and this is long overdue, and the house needed a good clean too.
I am also trying to stay offline - I did have a mess around on Hive earlier, but it is now 13.30 and I have been offline for around 7 hours now (I got up quite early!) and I'm writing this in Word so as to avoid going online until later.
I also took the opportunity to combine this with a 'more serious' intermittent fast – I am holding out until I have an early dinner at around 17.30.
The fasting is not too difficult today, even 18 hours after eating it I can still feel some of yesterday's large take-out Pizza filling my stomach. They kind of demand not eating for 24 hours afterwards!
As to the sitting schedule, I am being quite gentle on myself – I just go sit on the cushion when I feel like it, or more like when I feel like losing myself online!
On the benefits of just sitting
This happens every day I have a sit day with all the attended 'must not does' – I'm reminded of the enormous benefits….. I feel more physically relaxed, and I feel more mentally focused, and I just generally feel more content doing mundane chores.
There are downsides to a sitting day – Those experiences of dis-ease - I have experienced tiredness when sitting, and those frequent urges to get up and check what is going on online – but I must say that these feelings have not been that strong. They have faded quickly which is encouraging.
And now I am wondering what more to life there is than this? Does one need anything else other than contentment with mundane chores? I have always had this conviction that ultimately, no, life should really be nothing special: just meeting your basic human needs in as non-harmful way as possible and paying attention to what you are doing.
However, leading a simple life is easier said than done when the system makes this so difficult, with all its tendrils locking so many people into sub-optimal lifestyles through state and debt-mechanisms, but at least for those of us lucky enough to be able to escape most of its clutches, we can focus more on simplicity.
Now I have drifted back into thinking again, this always happens, but at least I have realised it!
So, for now it is back to just more sitting!
P.S. I used Word's grammar change to change lengthen all the personal pronouns. Not sure I like it, but it is what it is!