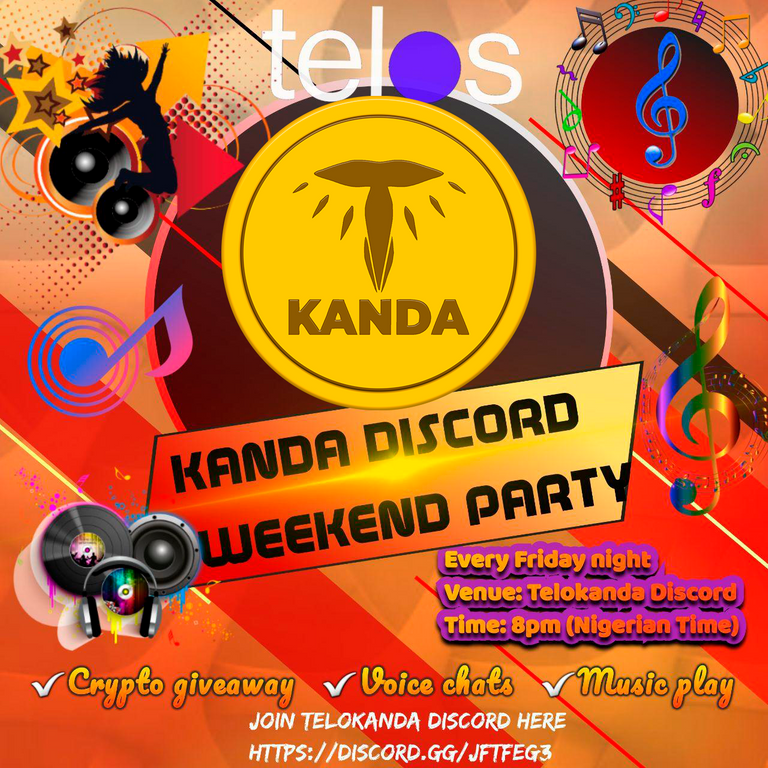 Join the Gathering of Telokanda Community members on Discord this night by 8pm WAT GMT+1 Let's party like never before. Every Fridays, we give out free cryptocurrency to members of the community. The aim is to promote massive Crypto adoption all over the world. Become a part of the community and get highlights in the Crypto world for free and also get educated on Blockchain tech and cryptocurrency Investment/trading.
Telokanda is a Telos, Hive, EOSIO smart contract advertising platform that rewards users for sharing and clicking on ads. The platform has a native token called KANDA available on @hive-engine, Newdex and Alcor exchange.
Meet Professional photographers, Graphic designers, Crypto enthusiasts, Investors, bloggers, musicians, writers etc. Partake in the Crypto rain of HIVE, KANDA, BTC, EOS etc.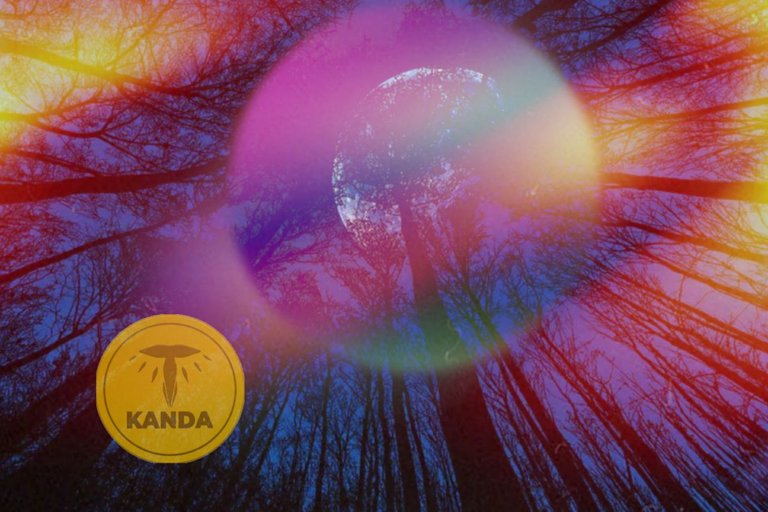 Join Telokanda Weekend Discord Party here https://discord.gg/ECsVqza
Time: 8pm (WAT) GMT+1
Subscribe to the Telokanda community on Hive https://hive.blog/trending/hive-182425 and drop screenshot as proof on comment section to get a good Hive upvote.
Earn KANDA when you create contents using the Telokanda Tribe website https://nitrous.telokanda.com
Have your PROMOTED Telokanda nitrous post show up every hour on our Discord for other community members to read and support.
You can buy KANDA on Newdex with TLOS here https://newdex.io/trade/telokandaone-kanda-tlos
Buy KANDA via hive-engine here https://hive-engine.com/?p=market=KANDA
Visit Telokanda website here https://Telokanda.com
Instagram: https://instagram.com/Telokanda/
Telegram: https://t.me/Telokanda

---
Posted from Telokanda Hive Dapp