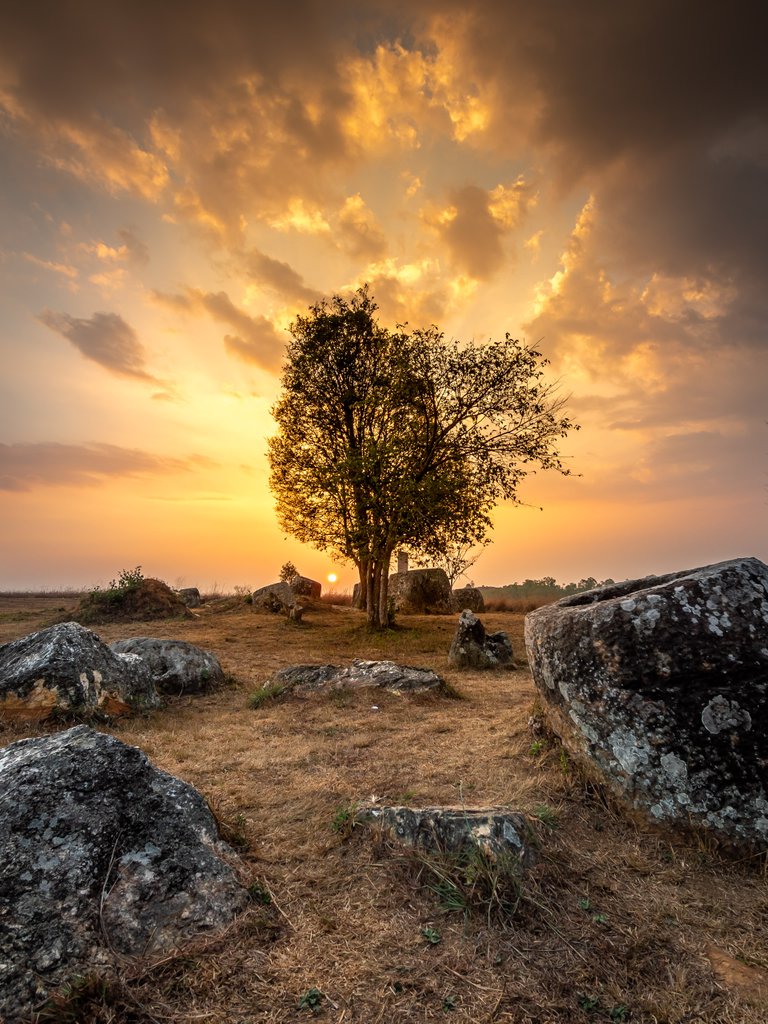 ---
Sunset over Plain of Jars
The Plain of Jars boasts thousands of ancient jars scattered around the fields which are thought to be ancient burial sites. As many cool places in Laos, the Plain of Jars is quite remote, but once there, a motorbike makes for a convenient way to reach the sites that are scattered in the area around Phonsavan. It is important to stick to the marked paths though since the area has a very sad recent history: During the Vietnam war, American planes dumped more than two million tons of bombs on Laos and the Plain of Jars was one of the areas that saw the worst impact. While the sites of the Plain of Jars have been cleared of bombs, countless bomb craters remain and many people in the area are dying every year from unexploded bombs.
---
| Location | Date | Editing Software |
| --- | --- | --- |
| Phonsavan, Xiangkhouang Province, Laos | January 19, 2020 | Adobe Lightroom CC* |
---
Don't miss my travel blogs
I publish my travel blogs on TravelFeed.io. Join me!
---
*Affiliate link. Shop on Amazon using this link to support me - it doesn't cost you more than a click!


Instagram | Facebook | Twitter | Website