Fear is not something to be afraid of but overcome and used a tool; it teaches us where our limits are. This shot is of some ice climbers on a frozen waterfall at Maligne Canyon. It is one of the deepest river canyons found in the Canadian Rockies at 55m (180 ft). The canyon is part of a predominantly underground river system that runs between Medicine Lake and the Athabasca River. The Canyon is in Jasper National Park, Alberta, Canada.
This shot was taken on an Canon EOS 6D with ISO 400 and 1/40 sec exposure time at f/4.5 , 26mm using a Canon EF 16-35 F4L IS.
Yes it was very very very cold !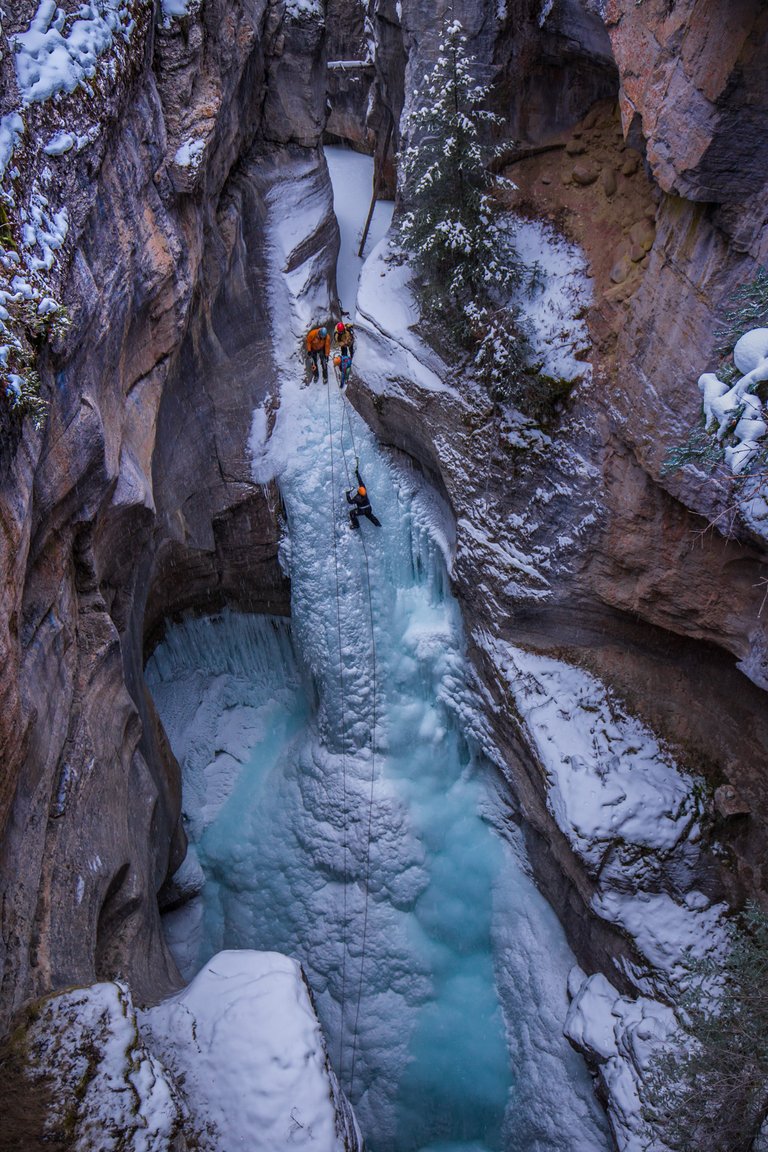 If you would like to learn a little bit more about my background in photography you can read the interview @photofeed did with me here.
Robert Downie
Love Life, Love Photography
All images in this post were taken by and remain the Copyright of Robert Downie - http://www.robertdowniephotography.com