Src1|Src2
Bitcoin is rallying lately no doubt about it, I am sure that it will due to solid factors or reasons. One is that BTC has an ever-dwindling supply, it just halved a few months ago and it will continue to do so after every four years and it is not only getting so scarce but the scarcity is fueled by people getting into the game every single day as one person here and there discovers the famous crypto and invests on it, maybe trading or just maybe just accumulating only.
That is only the individual "retail" factor for contributing to the scarcity of BTC but we also have to consider big financial institutions also doing the accumulation.
Now one big factor was the adoption of PayPal to Bitcoin for its services. Now in the coming months people will be able to buy, sell, and store not only BTC but other major cryptocurrencies in their own platform.
It is one major breakthrough or shall we say the catalyst that we are waiting for because PayPal is link to bank accounts and if a person now can use their bank accounts to almost directly buy BTC using PayPal we will get into the conditions similar into what happened in 2017 where people can buy BTC with their own credit cards.
Bitcoin Trading At $3,854 In Bittrex Exchange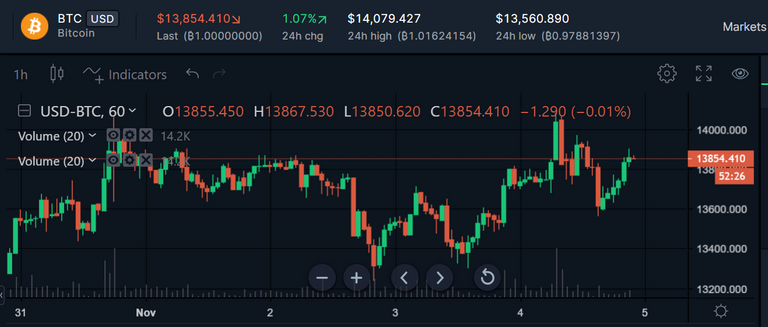 Src
Now with PayPal (soon) bitcoin will be mainstream because people will get the option to buy stuffs with Bitcoin or receive Bitcoin as payment because of PayPal not to mention store some Bitcoin and other cryptos in the PayPal platform which is really translating in lots of people having an easy access in cryptocurrencies where they can just make a PayPal account, link their bank accounts, and enjoy the ease of use of the said cryptos for whatever reasons like work, businesses, charity, etc.
This is really unexpected because personally I thought that PayPal sees BTC is a competitor. Now that they are realizing that they know the advantages of using digital currency for their platform they are on their way in adopting it first in the US and then branch-out in other areas of the world.
It also will give me the confidence of having more option in the near future to cash-out my cryptocurrencies i.e. BTC, XRP, etc. and easily land in my bank account without solely relying now in my online cryptocurrency wallet service to cash-out when I needed it.