Checking on the cats, I could not find one of them. Then I looked at a discarded box and saw a paw sticking out of it.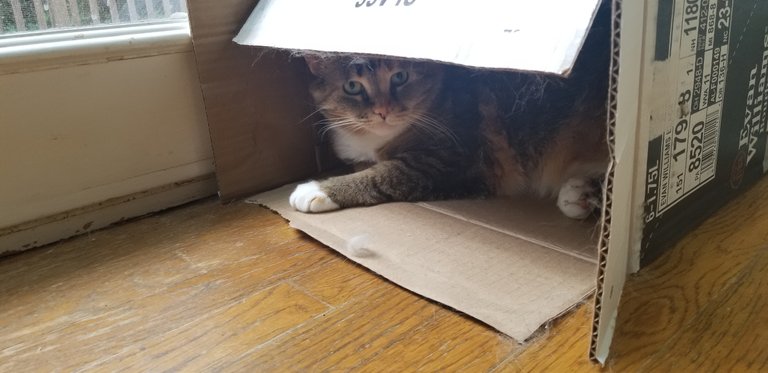 I did not hear the cat and only knew it was there by its paw sticking out.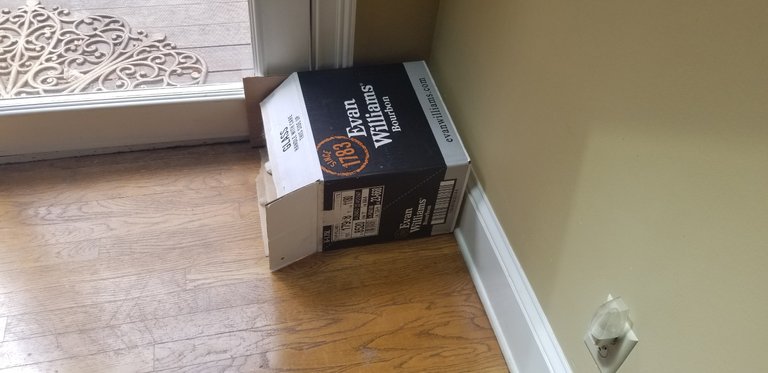 When the sun shines through the window it warms up that box. I think they like it alot because of that.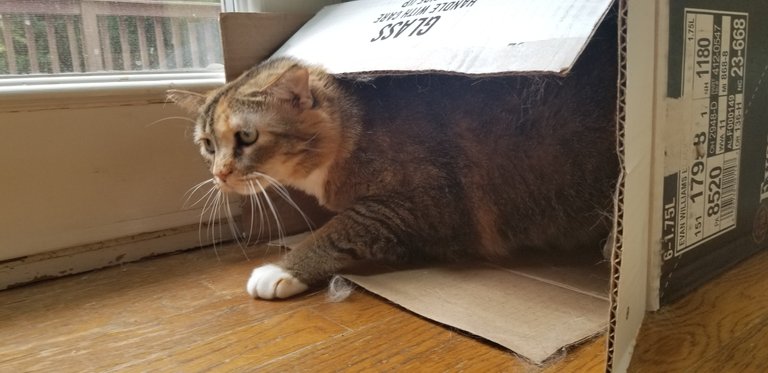 Once spotted she wanted petting and worked her way out of the box.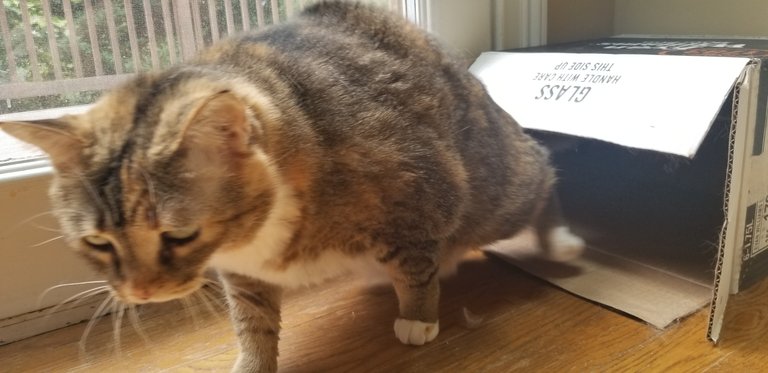 I guess shes been in there awhile and now theres a human around it's time to get pets.
I tried throwing out the box, but they really seemed to want it. So I left it and let it be. I'm glad as I still seeing them using it.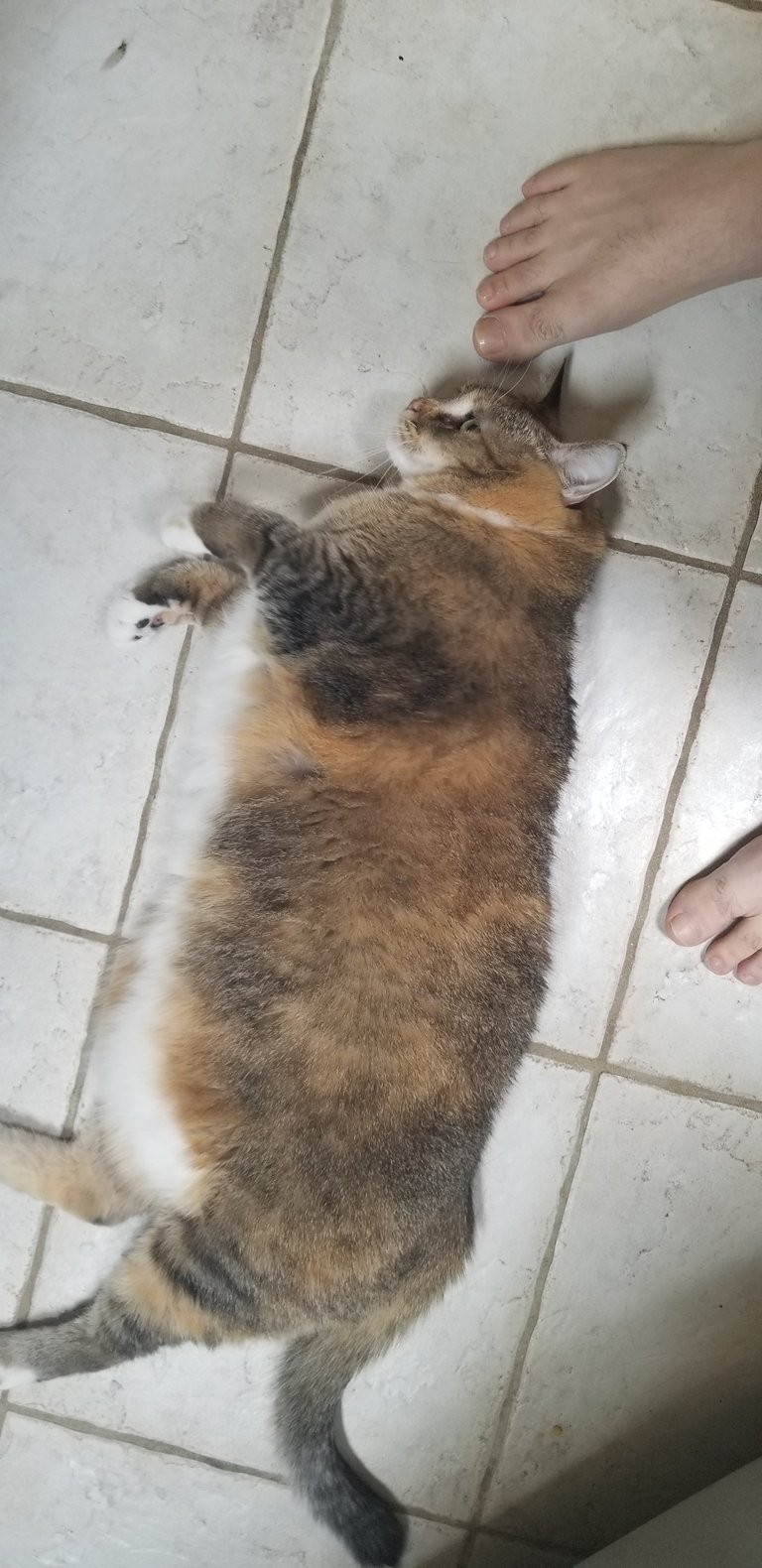 She plopped down and wants to get pet. She meows as I pet her and curling her claws needing into the air. Maybe moving from the hot cardboard box to the cool tile floor is worth it.. haha