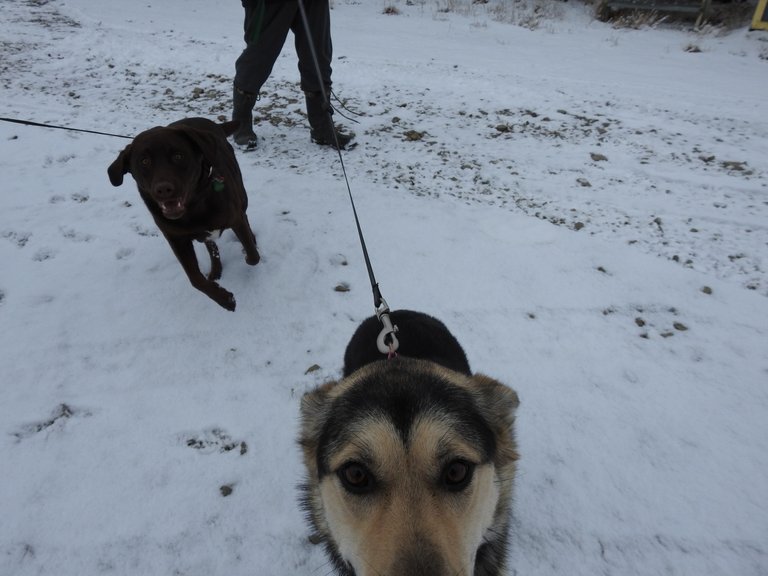 Good day dPet community and fellow Hive pet lovers! A few weeks ago the snow started falling. Kulu (German Sheperd/Husky) and Millie (chocolate lab) wanted to get out for a bit of ball chasing. These pictures were taken in the last week of September and the snow has stuck around since then. I love it. It's finally deep enough to ride our snowmobile without hitting too many of the rocks you can see jutting out below!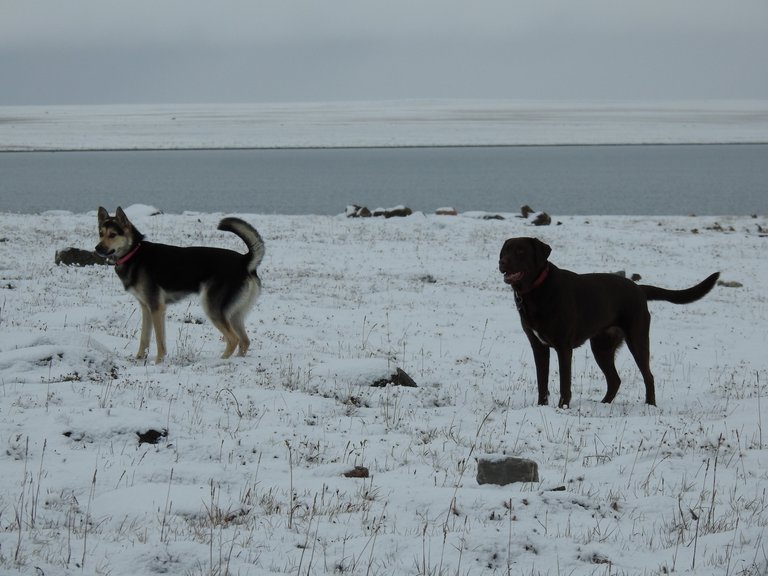 Kulu is our friend's dog and she is a lippy, boss loudmouth with a TON of spunk and attitude. She is an absolutely hilarious combination to Millie's calm, quiet demeanour. It reminds me of a comedy duo, one being the fast talking, wise cracking front-dog and the other is the calm straight-dog.
Because it's still autumn and we are still acclimating to the colder weathers we weren't out for too long. I wasn't in my winter gear yet and my fingers were frozen from operating the camera. My one curse of northern living is poor circulation in my fingers and toes.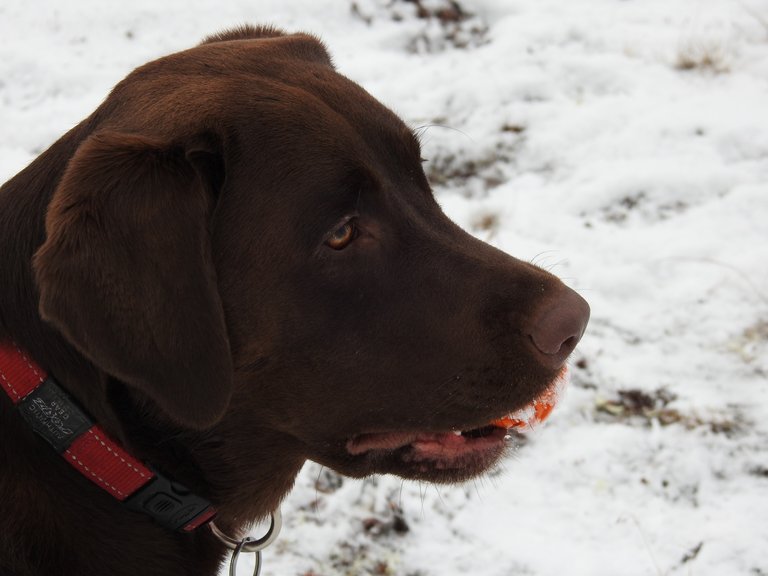 Millie was okay with a shorter trip though as she hadn't had her nap for the afternoon yet. The running got her nice and tired to go for a nap when we got home.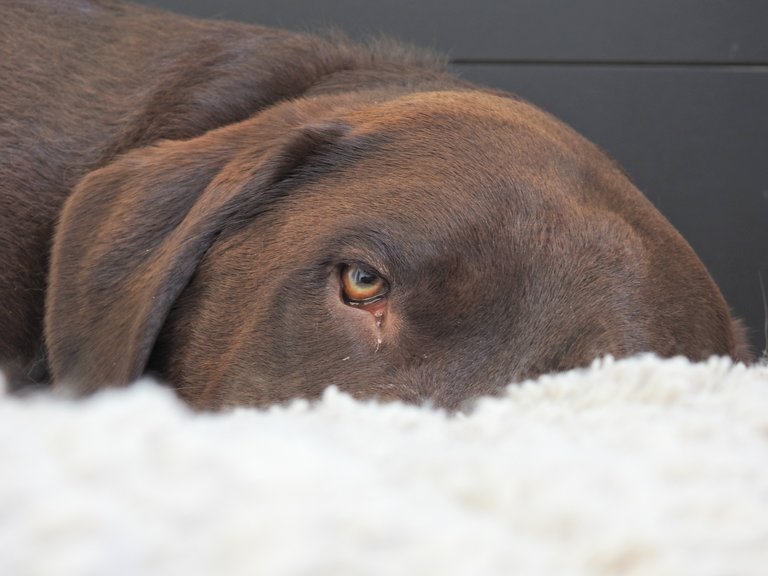 Find my artwork for sale exclusively on NFTShowroom.com
Find my photographs of Nunavut scenery and Wildlife on Lensy.io
Follow me on twitter here: Hive Related Account / Photography and Art Account
I am also on Instagram: But only Photography and Art
More art on DeviantArt at: Ice-O-Lated
Hive Divider provided by @thepeakstudio