Labs are crazy about snow.
Black Lab Max is going completely wild any time he's on snow. He dives, rolls, jumps, slides, skids, ... you name it ..., on and under the snow. Crazy :)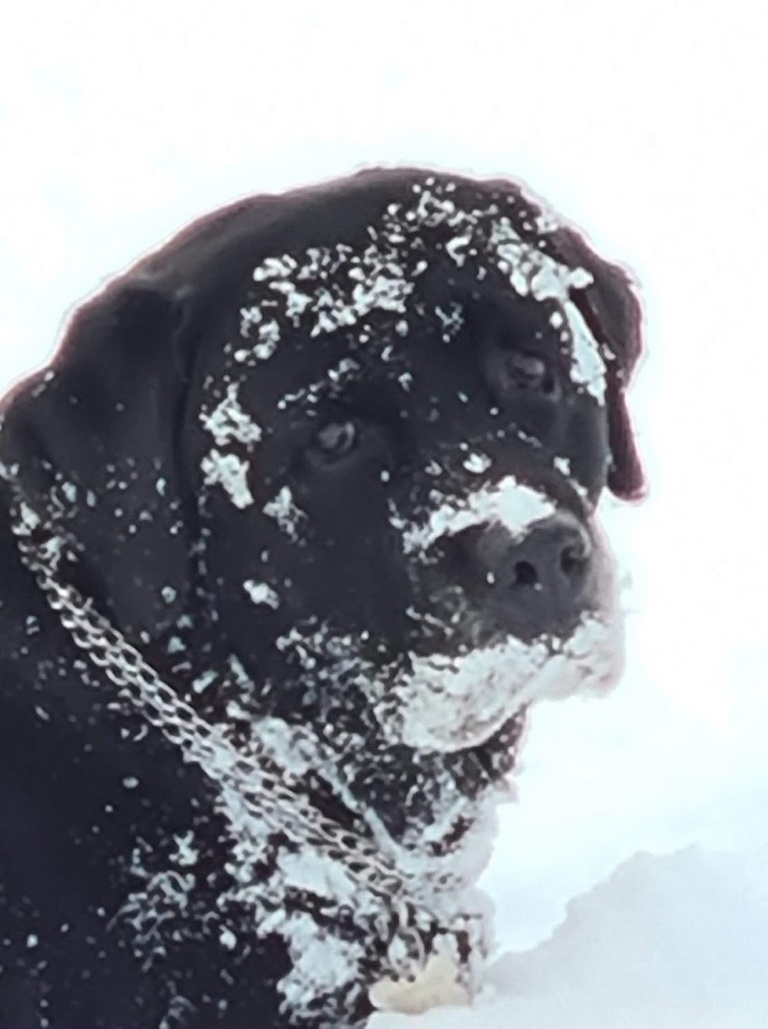 Ps: outside the winter season he is doing all the same things in the mud.
---
Better and better