MOON BOUNCING BITCOIN TRANSACTIONS
Got no internet connection?
Still want to send some bitcoin?
Just prepare the transaction (all possible completely offline) and then send it to the moon!
Yes! You heard right!
SEND. IT. TO. THE. MOON.
satoshi.radio have architected a way to relay transactions to the network by using morse code, radio waves, and the moon.
Yes, the ACTUAL MOON.
It will bounce off the moon.. be captured by someone on earth and then be broadcasted into the blockchain :>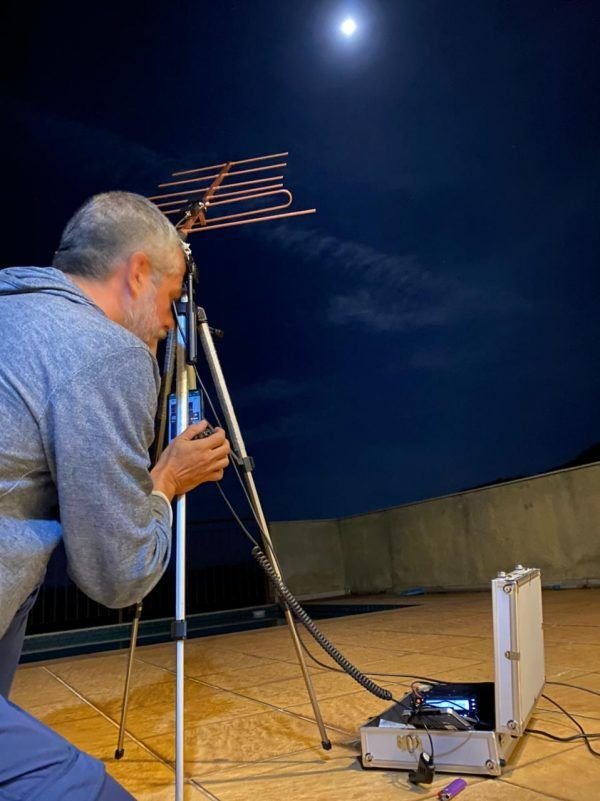 Márcio Gandra - Tests at 200W with Doubled Dipole Directional Yagi Antenna
E.M.E. - EARTH MOON EARTH BITCOIN TRANSACTIONS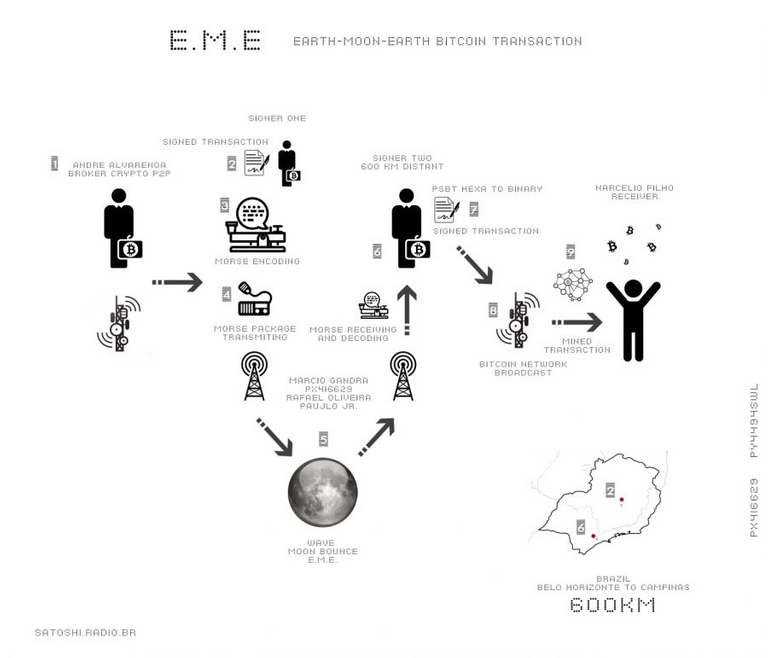 The use of the Moon as a passive communications satellite was proposed by W.J. Bray of the British General Post Office in 1940. It was calculated that with the available microwave transmission powers and low noise receivers, it would be possible to beam microwave signals up from Earth and reflect them off the Moon. It was thought that at least one voice channel would be possible.
In the English literature, which has also become known in German-speaking countries, it was always assumed that the first EME was done in the USA. But according to reports by Dr. Ing. W. Stepp in the "Der Seewart" magazine, it seems that already in 1943, during experiments with radio measurement equipment, (radar) reflections of the moon were received and recognized as such. Since so far nothing was published about this in cq-DL, the report by Dr. Stepp is presented here as a preamble to the activities of German VHF amateurs. It has been translated into English by Pieter-Tjerk de Boer, A.K.A PA3FWM.
Source and read more: https://satoshi.radio.br/wp/
So that's it with the bUt wHaT iF goVeRnmeNt ShUtS dOWn tHe iNteRNeT? -FUD, I guess?
Bitcoiners will never stop and Bitcoin has already won.
---
---