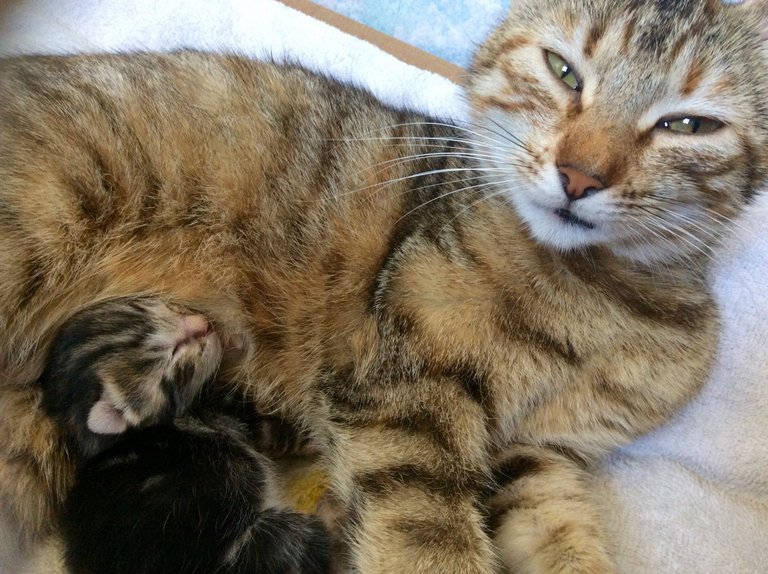 Content mother with sleeping kitten.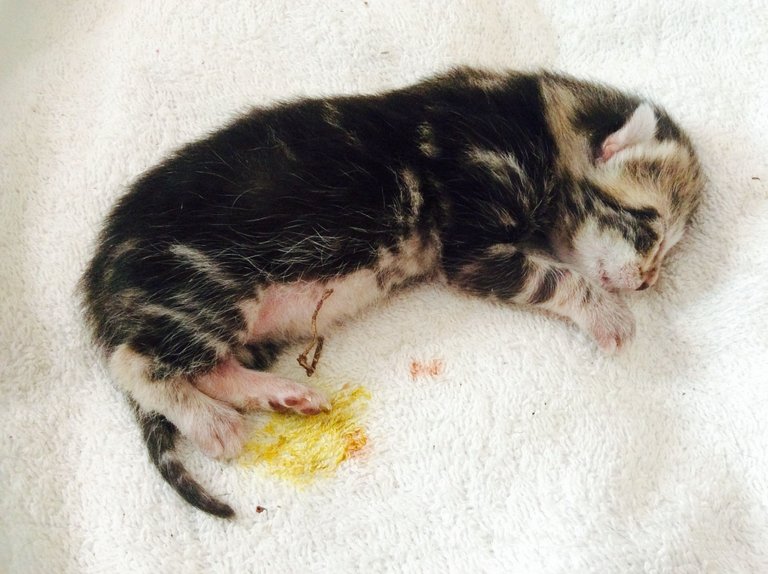 Freshly born kitten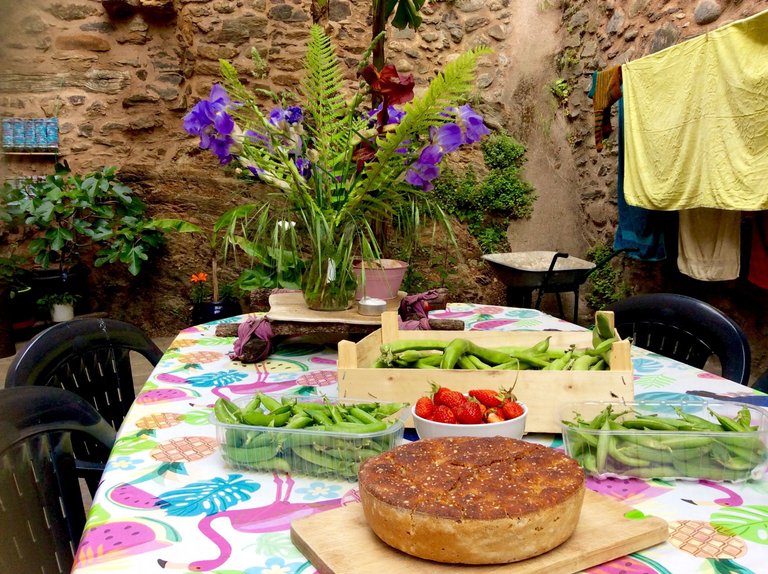 Sam's home-made bread with today's harvest and flower bouquet.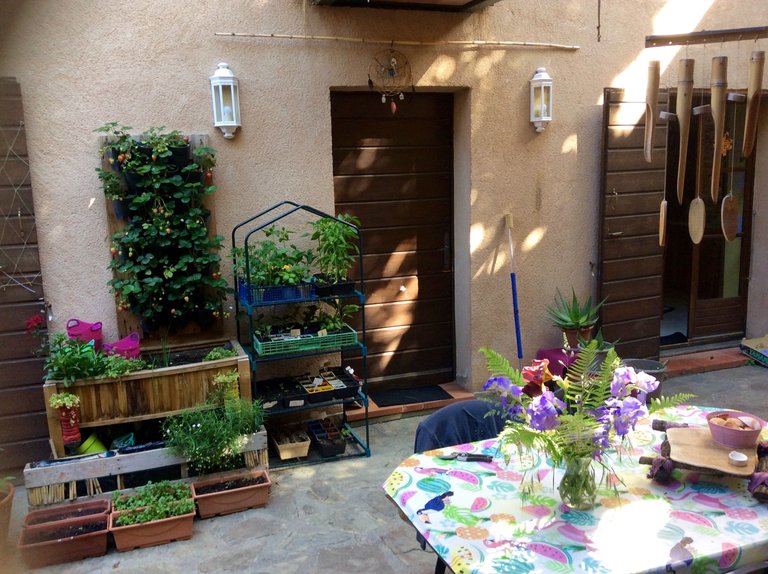 Entrance to our current home with strawberries ripening on the wall and nursery plants ready for the garden.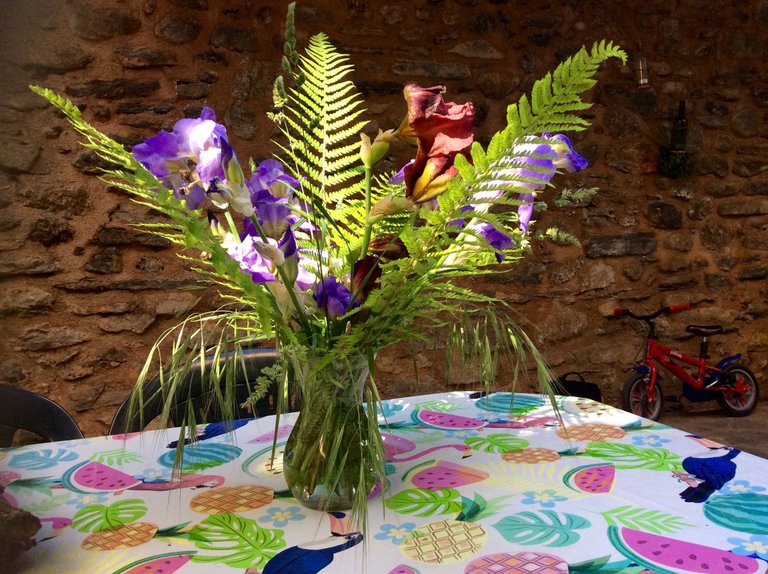 Close-up on my flower arranging skills ;)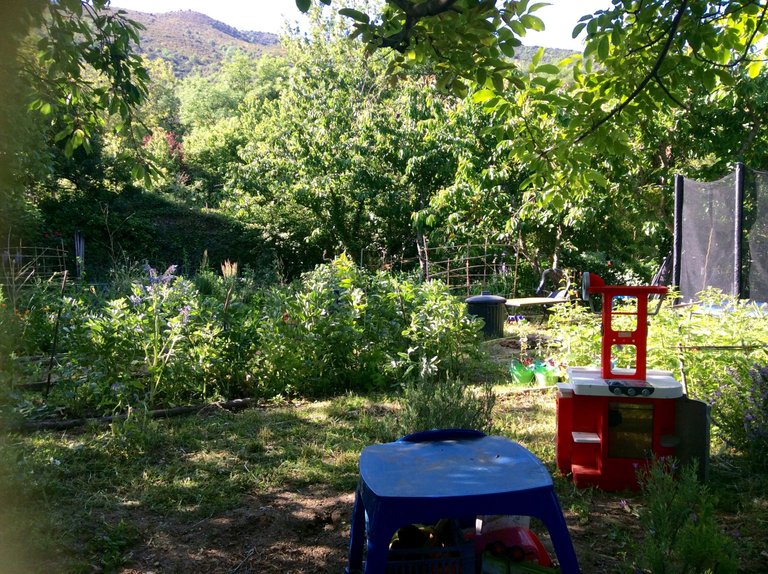 Play area in the shade at the back of the garden.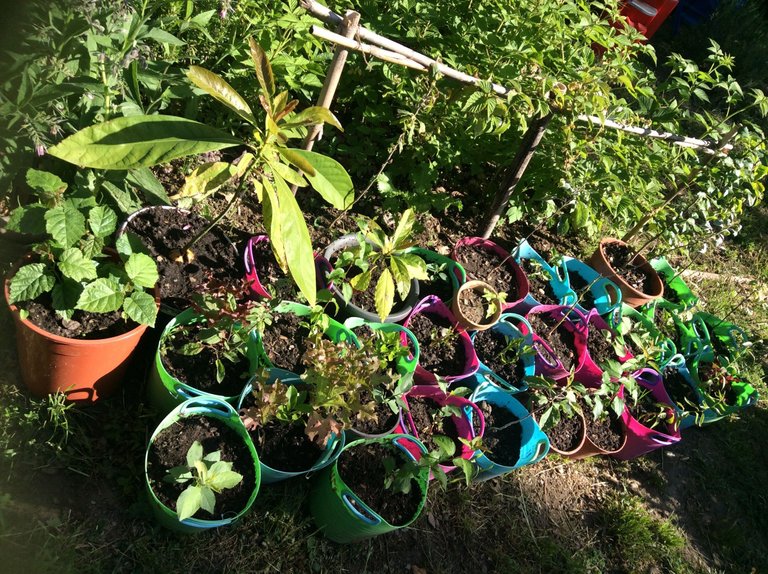 Future food forest: avocados, lemons, pears, hazelnuts, almonds, plums & more.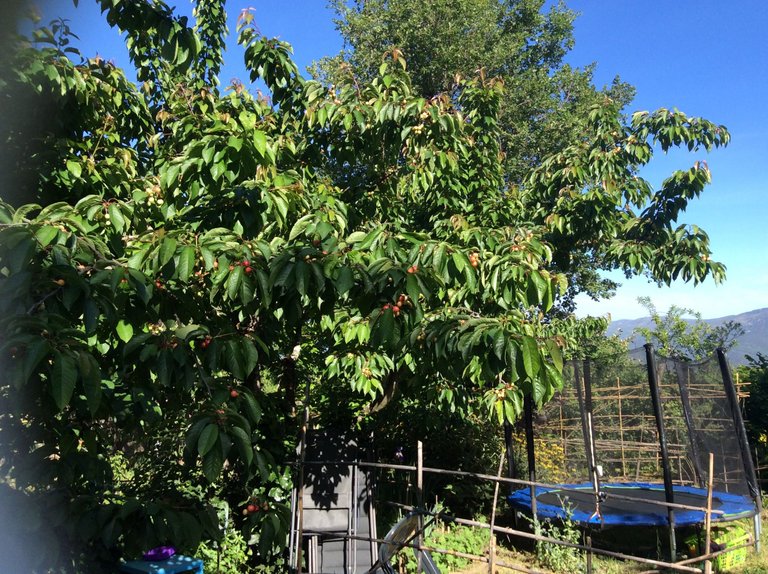 Cherries almost ready, within reach of jumping children on the trampoline.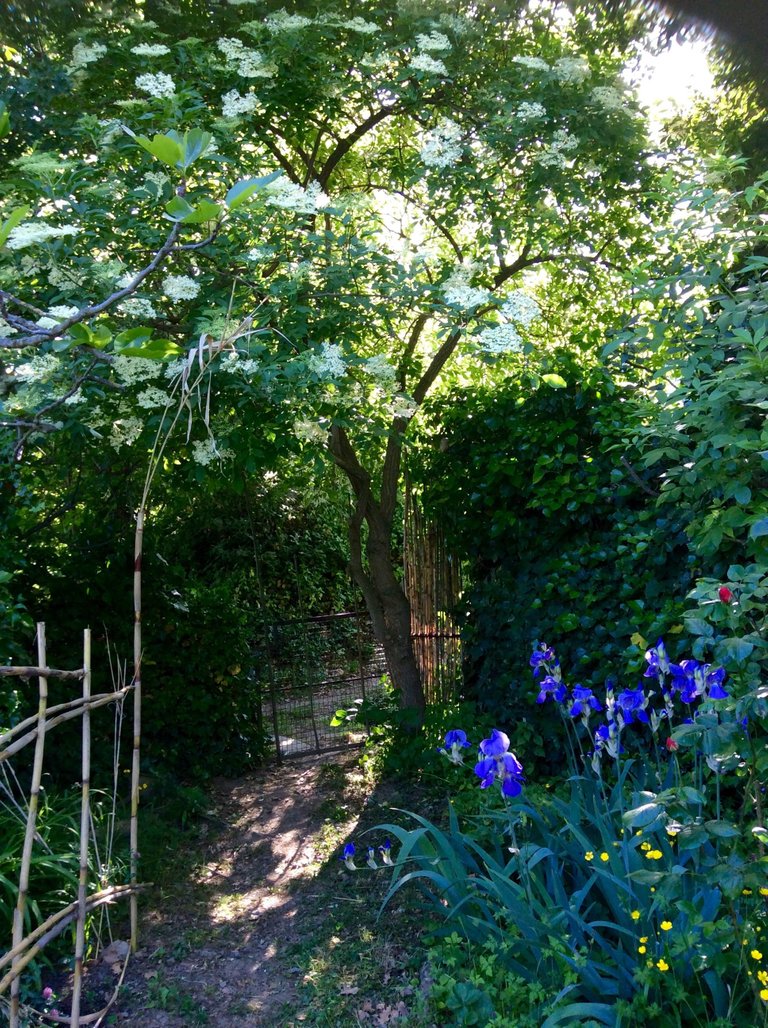 Garden gate with irises & elderflower in bloom.
How to make elderflower cordial coming soon...
Love & Light everyone 🌱