This is my response to @abundance.tribe's bi-weekly question, just about getting in before the cut off I think!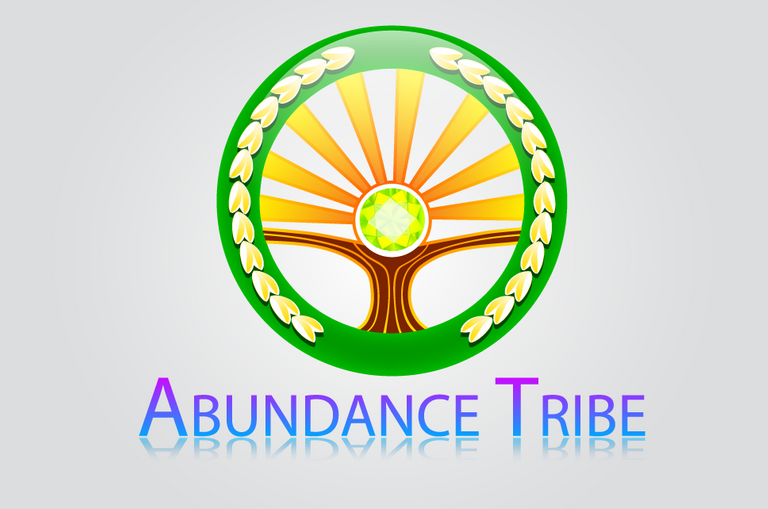 I remember my first Big Green Gathering a couple of decades ago, walking around the 'healing field' perusing all the usual spiritual trades and freebies - of course the Kadampas were there, a couple of Tai Chi tents, several Chai Tea tents (not sure what that's got to do with spirituality but the play on words was too easy), the men's tent, (which looked terrifying), a very stout woman offering a rebirthing experience (at the time she was lying on her back with some dude resting on her feet, maybe birth was like that?) the Crystal Skulls guy (they open a portal to another dimension, apparently), and much much more.
At some point I heard a voice behind me chucking out complements -'You're looking great today', 'Man, such great energy' and so on.
I turned around, and there was a dude sitting there next to a simple sign which read 'free ego massage'.
At the time I just lolled - given the context it was just fucking hilarious - I'm not so much a 'deep-green', I'm more of a 'social ecology' green (more a Mandela than a Mandala man, if you like), and when I say 'perusing' the healing field, that's what I meant, I was never going to get involved, I was at that gathering for the Permaculture and Monbiot-baiting, not the spiritual-market.
So it was nice to see a bit of humour in that healing field, all too often those people offering spiritual services take themselves a bit too seriously.
So why is there so much Ego in the conscious communities?
The the same reason why we see so much ego in any other sphere of life - from business to celebrity culture, whether IRL or on social media.
In Buddhist terms, Egoistic action is ultimately down ignorance, or delusion of the truth of no-I, and those in the Sprituality movement who trade off their ego-identities unfortunately haven't realised the irony of this: that all they are doing is attaching symbols to themselves, constructing an ego-identity through that attachment, and then projecting this limited self out there into the world, and in some cases, making a living out of this: through Tai Chi, Rebirthing, Crystal Skulls, etc. etc. etc.
The irony when this happens within the Spirituality Movement is that frequently, part of that ego-identity is built out of projecting a 'self' which is supposedly free of worldly attachments, whereas in reality, that 'self' might be free of material possessions and certain habits, but it is very attached to the idea of itself being free, and helping others to be free, rather than actually being free, or helping others to do so.
It can get extreme: I remember a friend of mind telling me about one Yoga retreat he went on where the teacher spent 40 minutes outlining her life-history at the introductions over the first night's dinner - he lost it, I think that's a legitimate response.
It's not all bad

There are some genuine spiritual guides out there - you just need to avoid anyone selling themselves as such - a good example is an old Tai Chi teacher of min - Paul Brewer - here's his web site - just enough information to show you what he does, and tell you what the discipline is about, and not a great deal of info about him, he's just an ordinary bloke - pretty free of ego, perfect - you can tell that from one of his on site photos: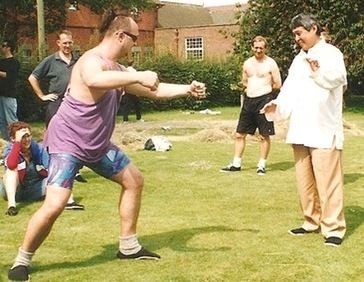 Honestly, no one with a significant ego would teach Tai Chi in spandex shorts and loose fitting tank top, just what you should be looking for in a spiritual guide!
Social reasons for ego in Spirituality

I guess we have the problem of ego in Spirituality (or 'spirituality') because of the age in which we live - so many people go through their working lives building up ego, realise they've had enough and becoming some sort of Spiritual teacher is an easy path to retire early and maintain all that status into your 50s and beyond - I bet if I'd have surveyed those people offering services in the healing field 20 years ago, the majority would be in their 50s and be recently retired from middle class careers, mortgages paid off already.
And it's just got worse with social media and the need to publicize yourself to make connections and money.
How to protect your self!

You need to tread very carefully around these people, for the sake of your own spiritual development, and theirs.
For your sake, you need to realise you have nothing to learn from them, and avoid them.
For their sake, you need to find your own way, it is pointless preaching to them, they are probably incapable of listening, the best hope for them is that they stumble across someone who is genuinely on the path to egoless living and themselves realise how far from the path they themselves are, it can happen, but it has to come from them I think.
And if they die deluded, there's always their next human life! i