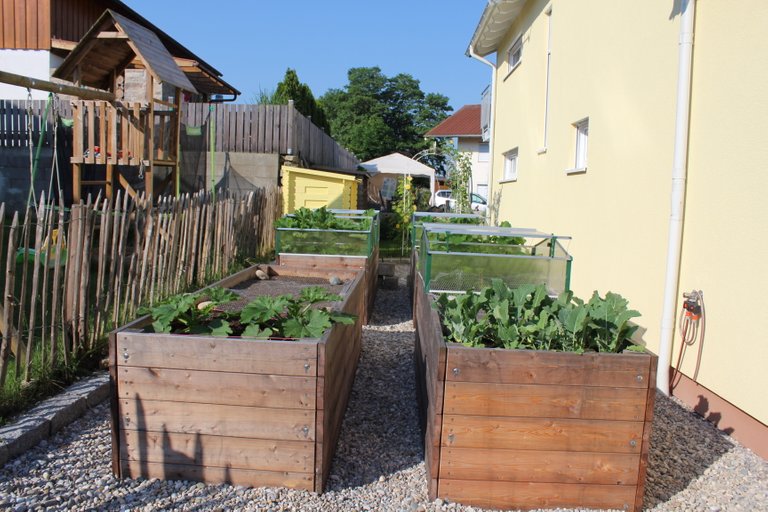 The Raised Beds
The most convenient way not to ruin your back in gardening is to have raised beds like these. My daughter set-up these beds a couple of years ago and ordered the soil from from a farm nearby. The first various seeds were sown and germinated in containers and then transferred in these boxes.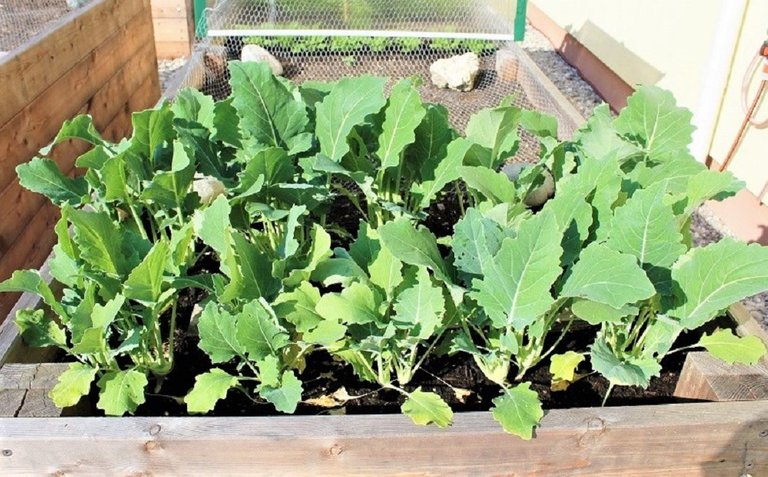 Growing Organic
They are growing organic lettuce, zucchinis, parsley, beans, radishes and tomatoes each year. For protection against insects and any invaders or other parasites, they put screens around the top of the bed as soon as the fruits begin to show up. They also put up small green house to protect the newly germinated seeds.
In order to avoid slugs creeping up to the boxes, the beds are surrounded by gravel that are a bit sharp...this is not a guarantee of the attack tho. I was told that the slugs do not come anyway. They harvest lots of veggies particularly the zucchini so that they have to give some to friends and neighbors.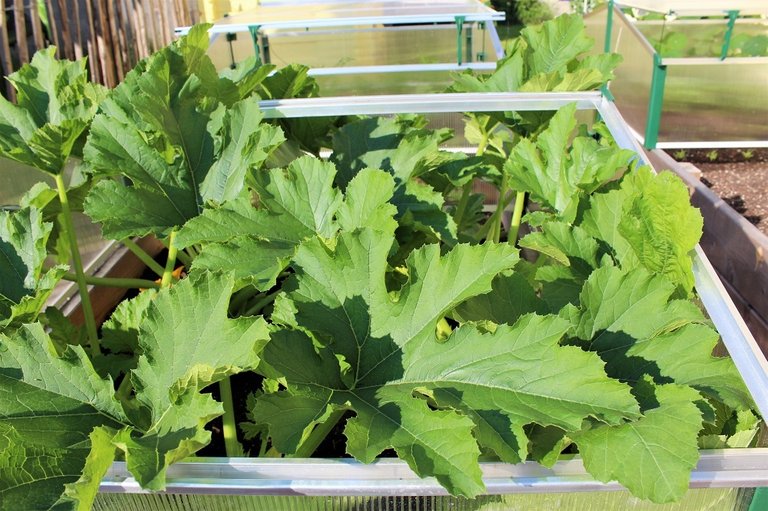 Grow With Comfort
I find it comfortable to garden if the height of the raised bed is just as level as my arms as I do not need to bend to till the soil and care for the plants. I always have a problem with backache and this kind of gardening system is good for those who really suffer from lower back pain particularly in the area of the lumbar spine.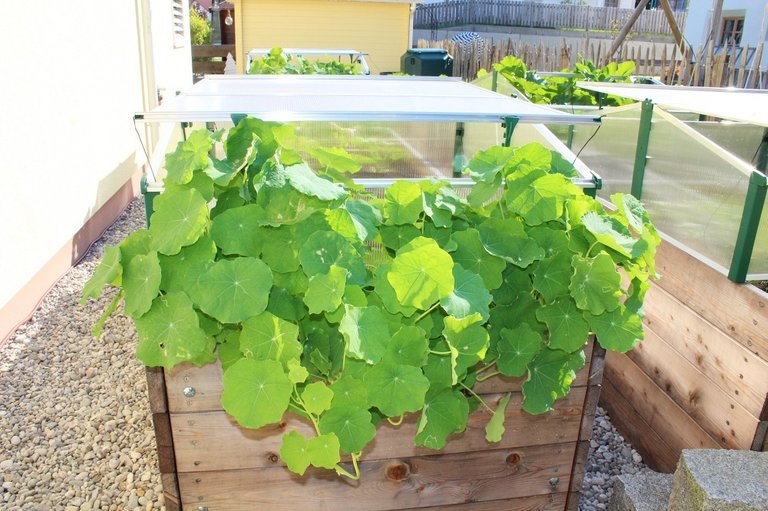 Given the chance, I would surely opt for this system. I always think of ways on how to eliminate any hazards that might affect my health as I am aging (hahaha...).. signs of which is backache after sitting as a corporate slave for decades.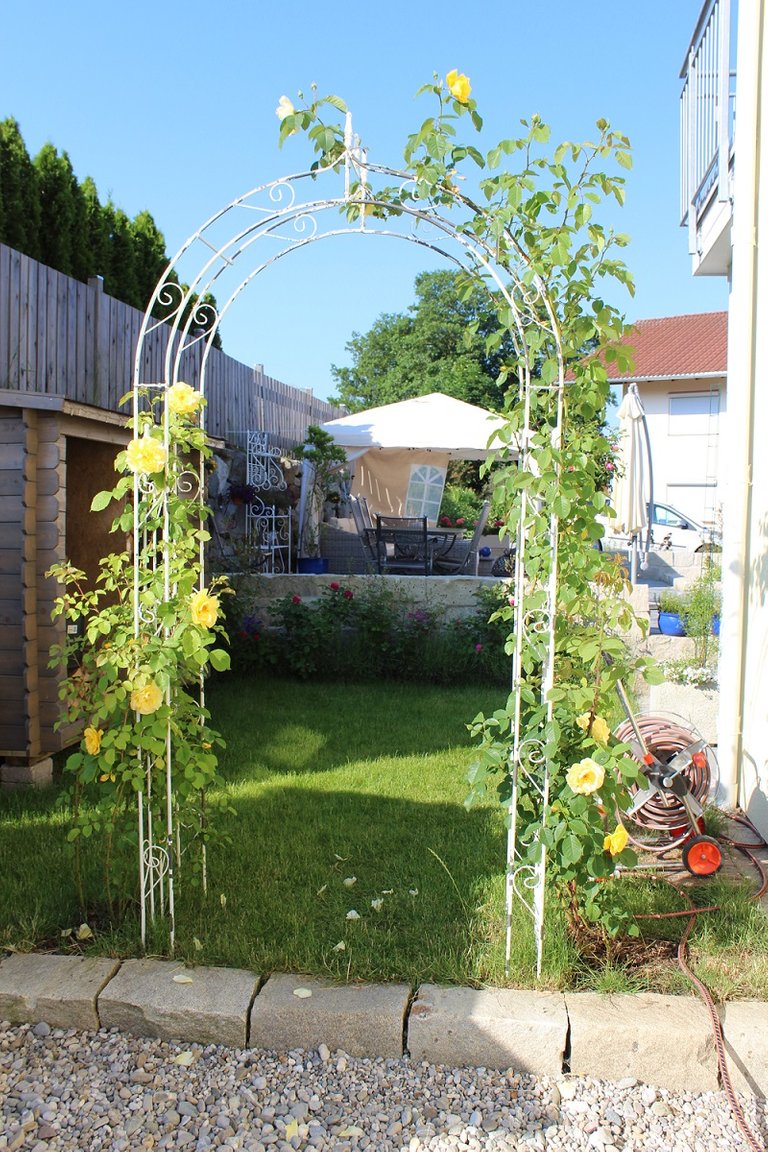 Think about it folks.... raised beds are good for our health! Below is a rose arch at the beginning of the vegetable garden for your to enjoy!
Thanks for reading my blog and keep safe everyone!
@lilymay