---

---
I always try to give people and companies a fair chance before I form an opinion. I have come across some interesting devices when it comes to looking for CBD flower paraphernalia.
---

---
When I first tried out CBD it was in the form of oil that you put under your tongue. It was 90.00 US for a month's supply. It did not work at all for me. I promptly wrote it off as a new fad that will fade with time.
Last year while at @thealliance Block Party in Colorado I was lucky enough to meet @PrettyNiceVideo, @ScarletReaper, and @DaveDickeyYall. Through speaking to them over the long weekend I learned a lot about CBD and the many forms it comes in. In the back of my mind, I was determined to try it again to see if it would help with the pain I deal with daily.
---

---
Life Happened.
---

---
CBD was on hold again until I saw PrettyNiceVideo show herself unboxing a package from a company called Plain Jane. I took a look at their website after hearing how good the products were from a trusted source and ended up ordering a few of their prerolled CBD cigarettes.
I found for me and my body chemistry the prerolled CBD cigarettes worked wonders. I was taking less pain medication and even able to skip days while just relying on CBD. I was almost back to the point in my pain management that I had been two years ago.
I then fell and hurt my left knee.
---
The world decided to combust while I was waiting to see if my knee would heal on its own. It didn't. I found myself having to take pain meds from morning to night just to be able to get out of bed.
---

---
Having to take that much pain medication upset me more than falling and hurting my other knee a week later. I was tired of being in a fog every day. I knew from looking at the Plain Jane website I could get some CBD flower and it would offer me a bit higher dosage of CBD.
I ordered some.
---
You can hear about the first two experiences I had trying to find the paraphernalia that I liked/wanted by reading CBD part 1 & Smoke Cartel Mystery Unboxing and CBD Part 2 & 'The Weed Box' Unboxing.
---

---
The video above is what happened when I tried a third paraphernalia company that was selling a Mother's Day Mystery Box. It still boggles my mind what came in 'The Goody Box'. 🙀
---

---
YouTube for those in Need
---
---

---
Help someone smile today. It can not hurt you.
---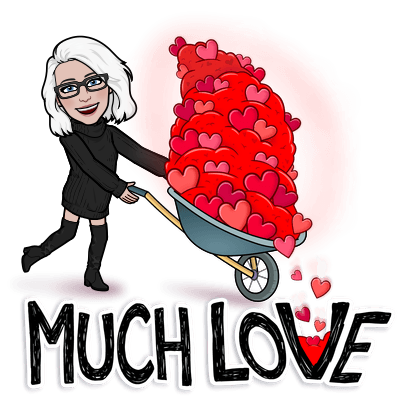 Snook
---

---
All photos are mine unless otherwise stated
Music can be found here
---

---
---

---
---
▶️ 3Speak