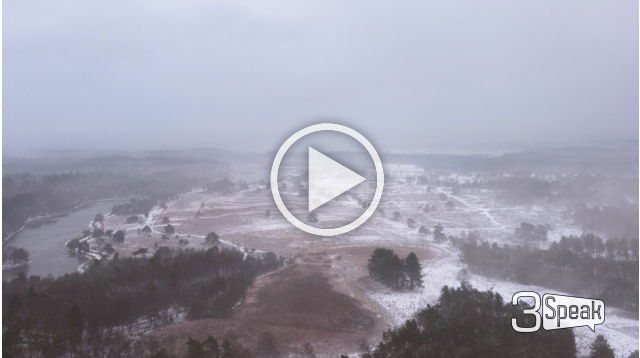 ---
Yesterday it started to snow a little in our neighbourhood, much to the excitement of the children. It wasn't going to last as today the temperature would rise above 0 °C. Nevertheless, this morning there was enough left to give the impression of a snowy landscape.
We went to a nearby nature reserve, called "Leersumse Veld". The idea was to let the children build a snowman, make a little walk and of course I brought my drone with me.
It's difficult getting good looking footage very erly in the morning with the sky looking grey and the ground looking white. Not a lot of colours and not a lot of contrast. Most of the shots I made were of the children making their snowman. And those are of course private. I incorporated only two of those in this video, where the faces of my family are not recognizable.
I did a little post processing, to enhance the contrast a little bit, a give it a little more colour. Not too much though, to stay true to the feeling of a grey, cold winter's morning.
Edit: I see now I mistakenly uploaded the version without any footage of my children making a snowman. As I can't edit the video in this post, it's now a little shorter than I intended to...
---
▶️ 3Speak