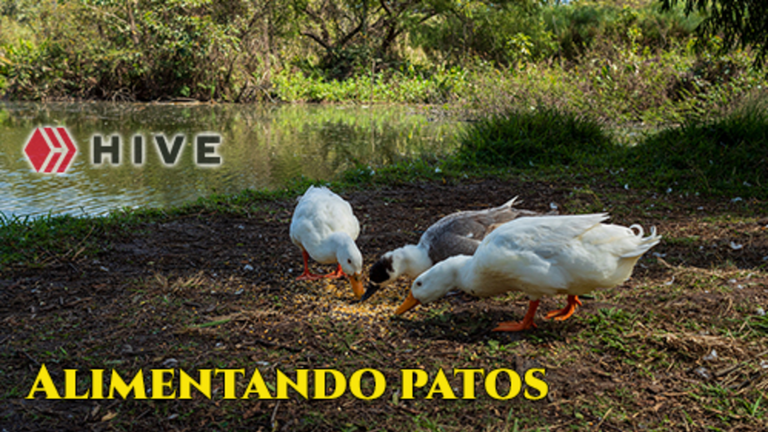 ---
For those who don't understand the video, because it is in Spanish, yesterday I went to the park where I always go, I took some broken corn to feed a few ducks and geese that are in the place, and although many think that they don't need to be fed, because they are wild animals, the truth is that they are so used to human presence that they even receive food from them, but because of the restrictions due to the covid, and in a way the crisis that affects Mexicans, they don't receive as much food as before.
Para quien no entienda el video, por estar en español, el día de ayer me fui al parque al que siempre voy, llevé maíz quebrado para alimentar a unos cuantos patos y gansos que se encuentran en el lugar, y aunque muchos piensen que no necesitan ser alimentados, pues son animales salvajes, la verdad es que están tan acostumbrados a la presencia humana que incluso reciben alimento de ellos, pero por las restricciones por el covid, y en cierto modo la crisis que afecta a los mexicanos, ya no reciben tanto alimento como antes.
---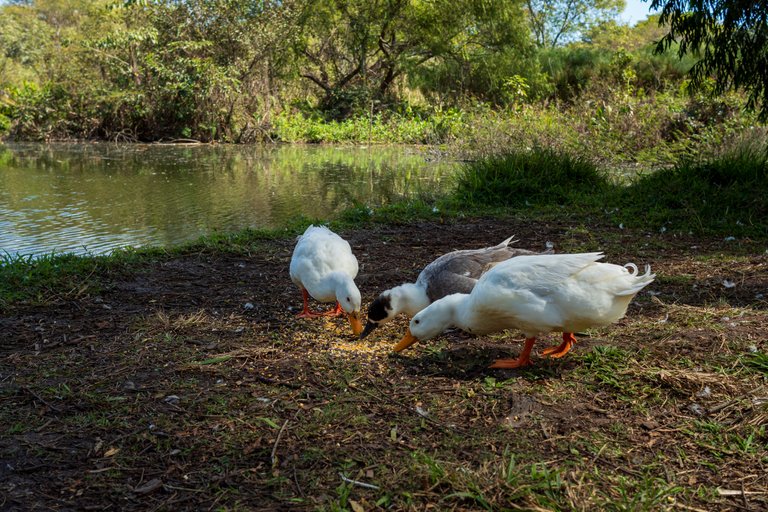 I am not going to say that I invested a lot of money in their food, but it is likely that I will start to do this activity periodically, and if I am going to be recording videos of them, I will probably use what I get from the rewards of their posts to feed them, I think it would be a good idea.
No voy a decir que invertí mucho dinero en su alimento, pero es probable que comience a realizar esta actividad periódicamente, y si voy a estar aprovechando a grabar videos de ellos, lo mas seguro es que utilice lo que obtenga de recompensas de sus post para alimentarlos, creo que sería una buena idea.
---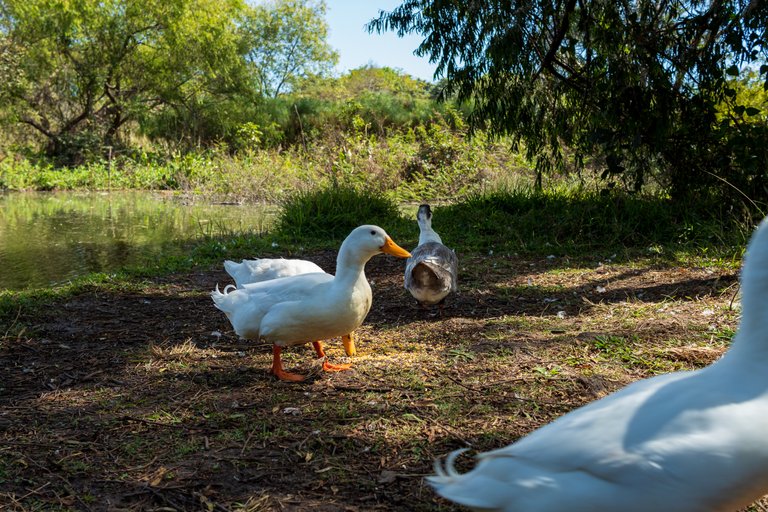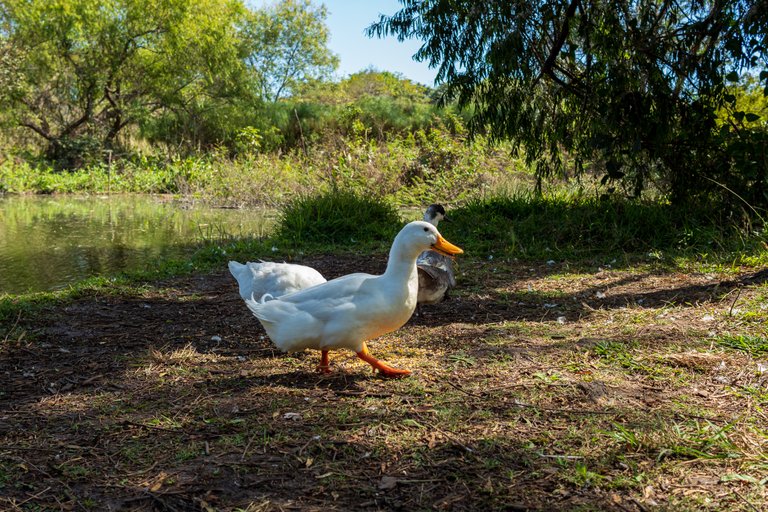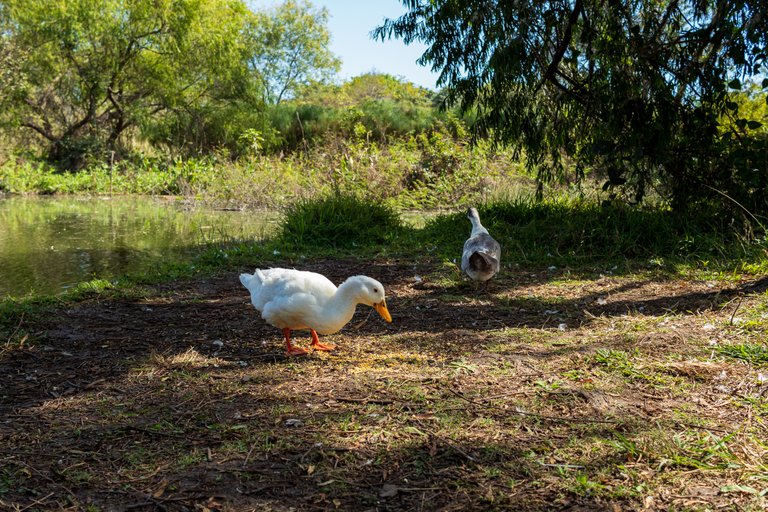 For these photos I used my Canon T6 camera and 24mm lens, to record the video I used a small action camera mounted on a tripod to avoid movements, what I still need to get is a good microphone and an external sound recorder, but it is already written down in my wish book for this year.
Para estas fotos utilicé mi cámara Canon T6 y el lente 24mm, para grabar el video una pequeña cámara de acción montada sobre el trípode para evitar movimientos, lo que aún me falta conseguir es un buen micrófono y una grabadora de sonido externa, pero ya está anotado en la libreta de deseos para este año.
---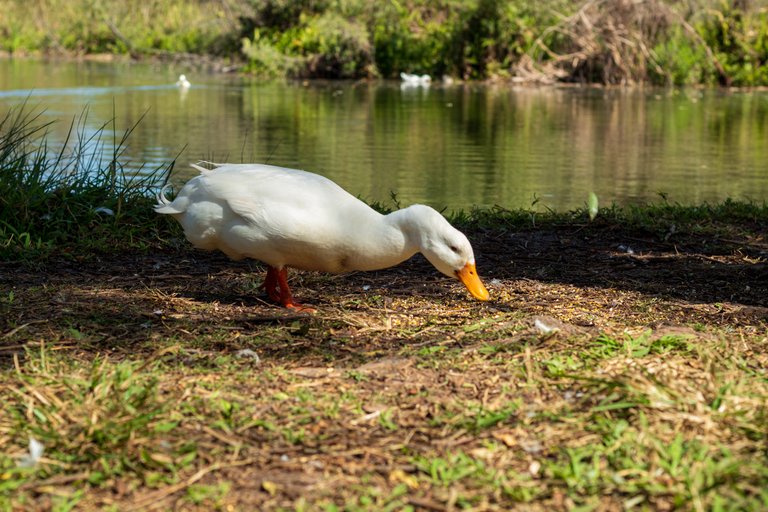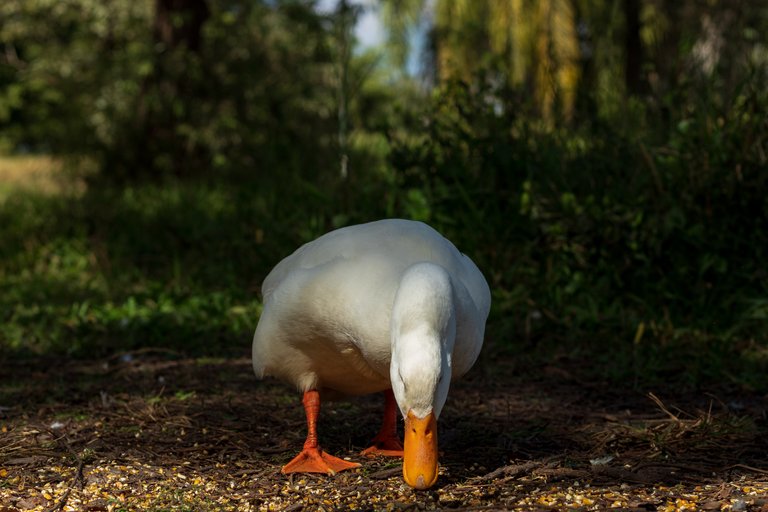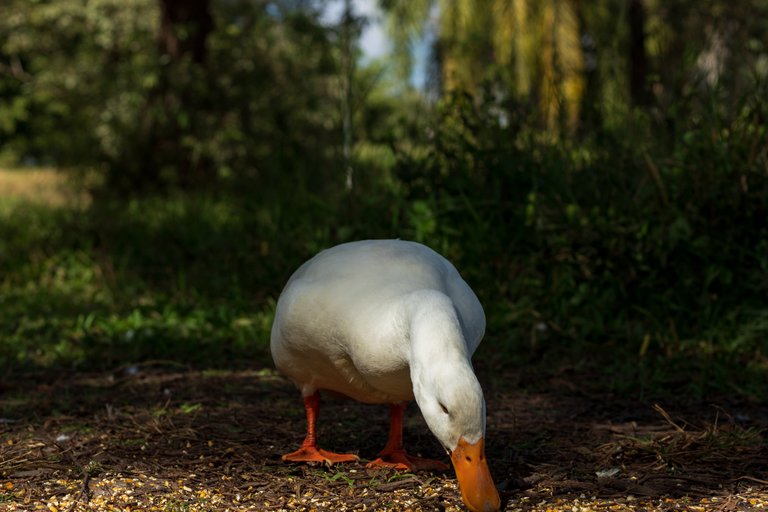 Not all the photos came out the way I thought they would, and since I was lying on the ground so I could take the photo at the height of the ducks, sometimes I ended up moving and almost cut the duck's beak off.
No todas las fotos salieron como las pensé, y como estaba tirado sobre el piso para poder tomar la foto a la altura de los patos, algunas veces terminaba moviéndome y casi le corto el pico al pato.
---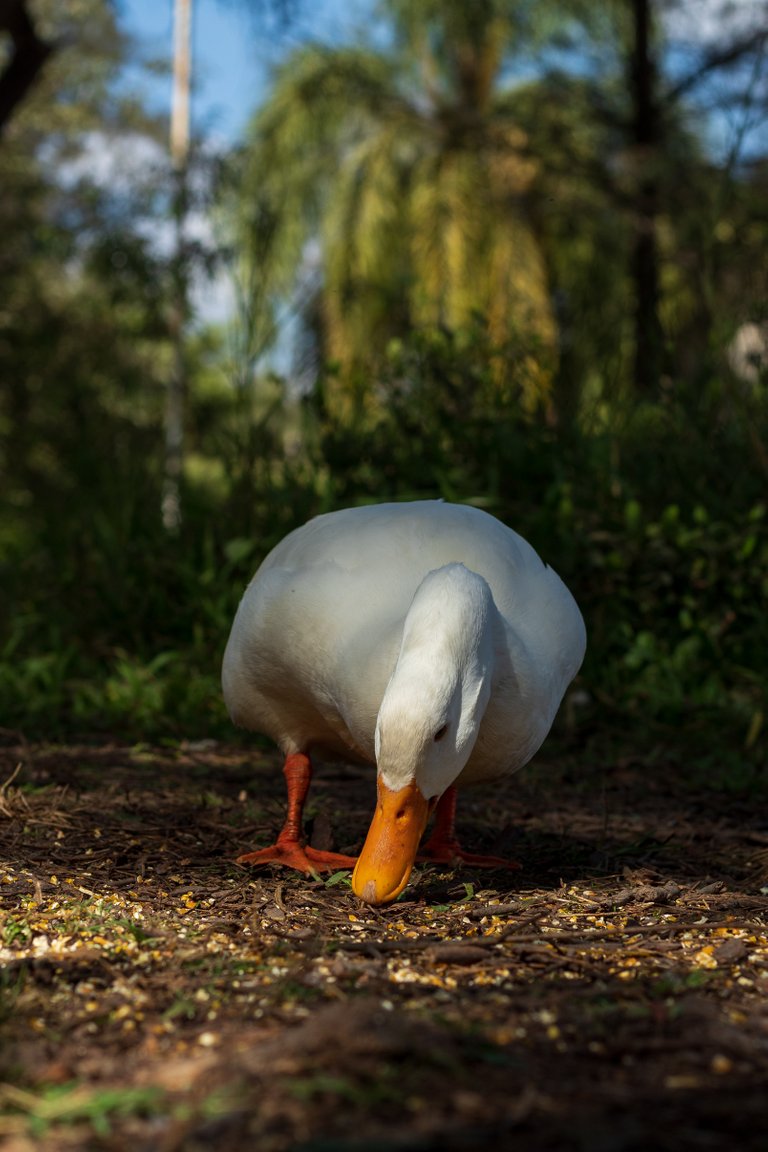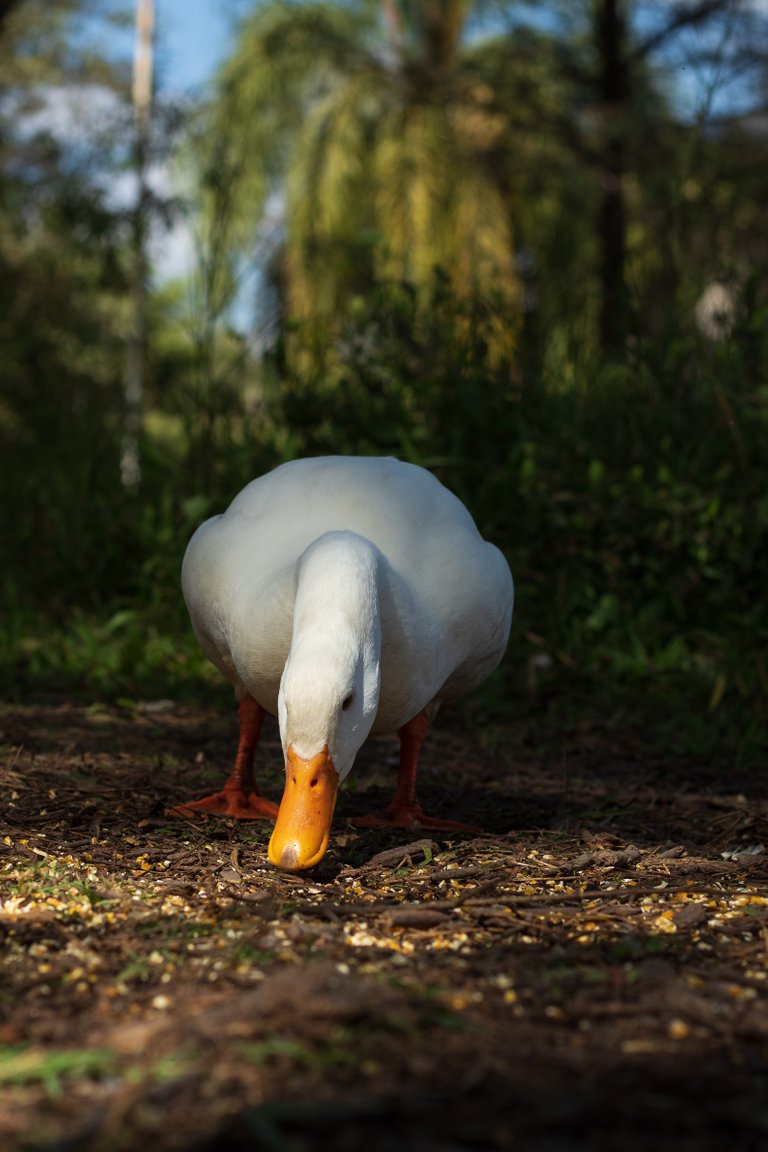 Since they were going to be eating, I knew it would be difficult to get a good picture with their necks up, but well, I hope I can repeat the experience and that step by step they get used to my presence so they will let me get closer.
Como iban a estar comiendo, sabía que sería difícil conseguir una buena fotografía con su cuello levantado, pero bueno, espero poder volver a repetir la experiencia y que poco a poco se acostumbran a mi presencia para que me dejen acercar más.
---
All photographs are my property, taken by me, @monster-one
---
Thanks for watching my post, see you in the next one.
---
---

---
▶️ 3Speak