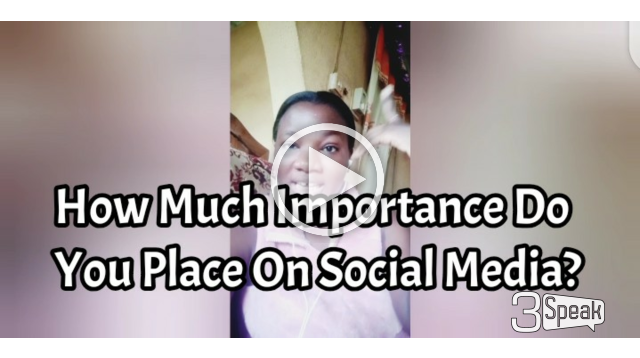 ---
It surprises me when people make comments like "if you are not on active on social media you are a boring person or you are not living". I mean how could someone think like that?
The level of importance you place on things vary from the other person. Personally, I am not a social media person and that definitely does not make me a boring person. Social media platform like Instagram, Facebook, Snapchat et al does not have to dictate who a person is.
Most lives as seen on social media is far different from the real life....that's for most people who design their lives around social media "parazi".
Live your life and let others live their lives the way they want...you don't need to guilt trip them to make them feel like they are missing out on a very important thing which is most probably nothing.
Watch video for more on my opinion on the topic and don't forget to subscribe for subsequent videos.
Thanks for watching my video, see you soon!
❤❤❤
---
▶️ 3Speak