Watching a lot of foreign movies, I always loved how two people in love could just decide to get married and do it immediately without any fuss. I particularly like those that get hooked in Vegas during a crazy weekend, I find it really thrilling you know. I've never been one to fantasize about my big day because I don't fancy being the center of attention so my dream wedding is a very simple court wedding with no party, maybe a dinner afterwards.
But you see, I'm Nigerian and Nigerians like to party, especially at weddings. A standard wedding ceremony is in three stages;
Introduction
Traditional marriage/ Dowry
White wedding
You can choose to not do a white wedding (which is unlikely in most cases), but you must do a traditional marriage to be recognized as married. It's just what it is and you can't fight this culture as a Nigerian. It usually involves the groom fulfilling a list given to him prior to the traditional marriage ceremony. Everything in the list equates to a sum that is often overboard but can be negotiated. It's like trading the bride but they'll never call it as it is. They say it's just fulfilling tradition, I wonder if the ancestors would suddenly rise up from their graves if these marriage rites are not performed.
Anyway, @belemo and I have decided to go on with these traditional rites for the culture and to please our parents. On Saturday he came over with his fam to my family house for our INTRODUCTION, the first part of our marriage rites, you can call it Pre-wedding ceremony.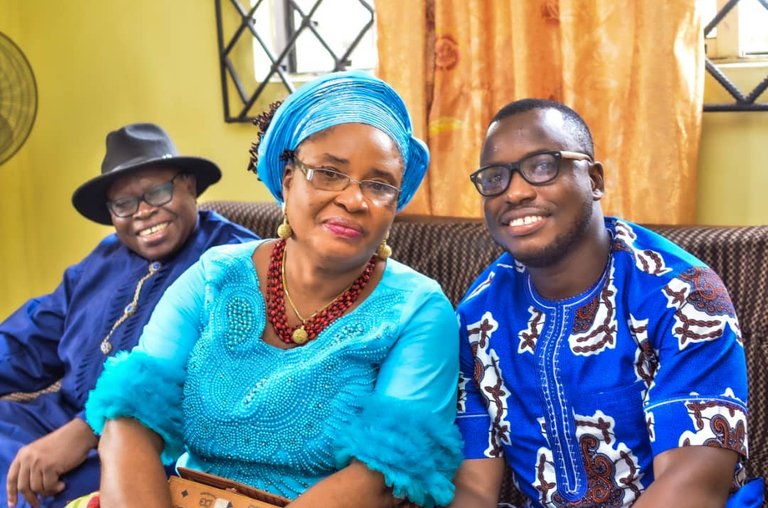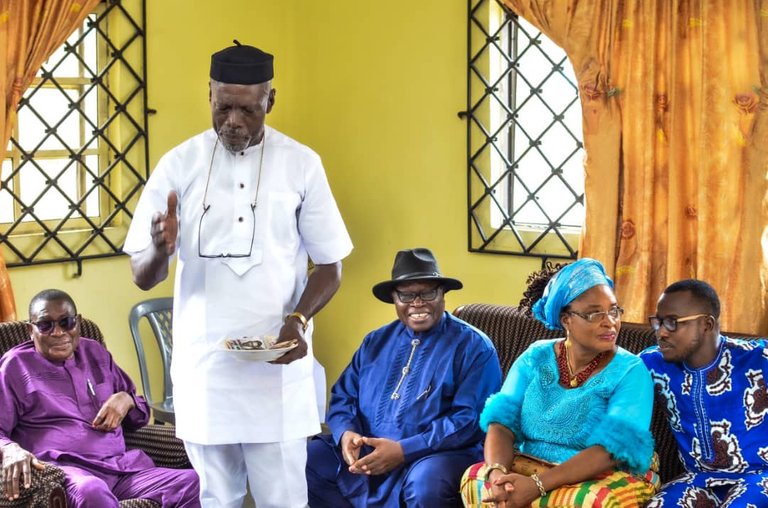 As the name implies, it's an introduction of both families to each other with a small ceremony involved. There was a presentation of drinks, kolanuts, money and some wining and dining.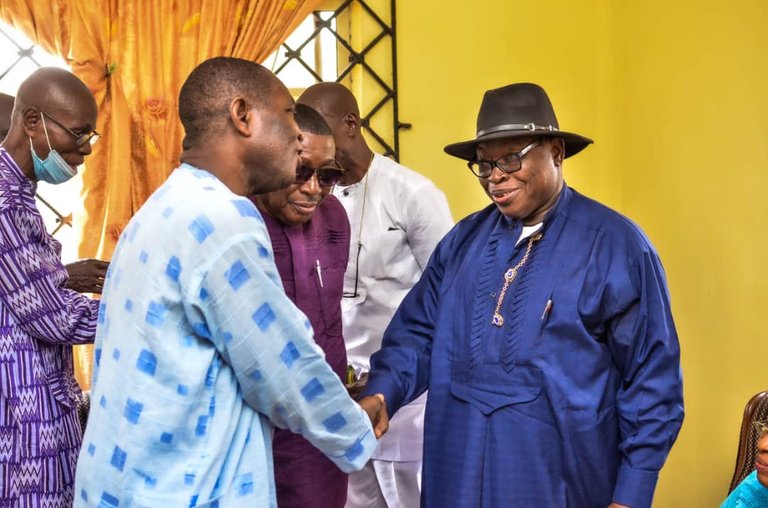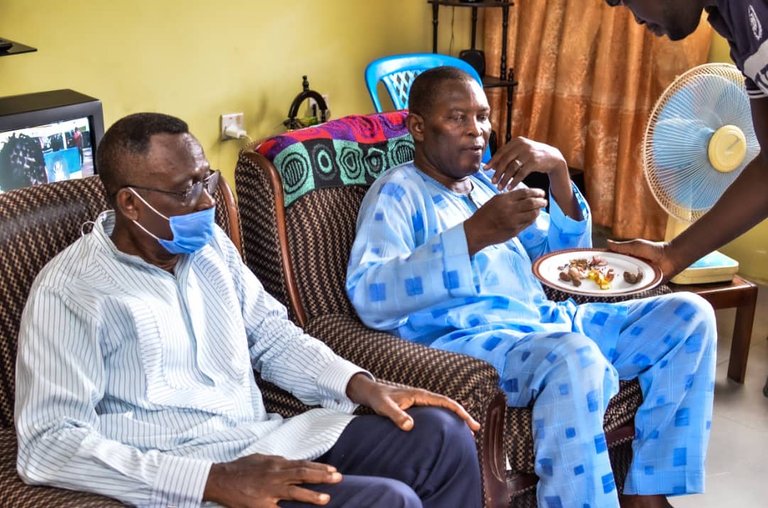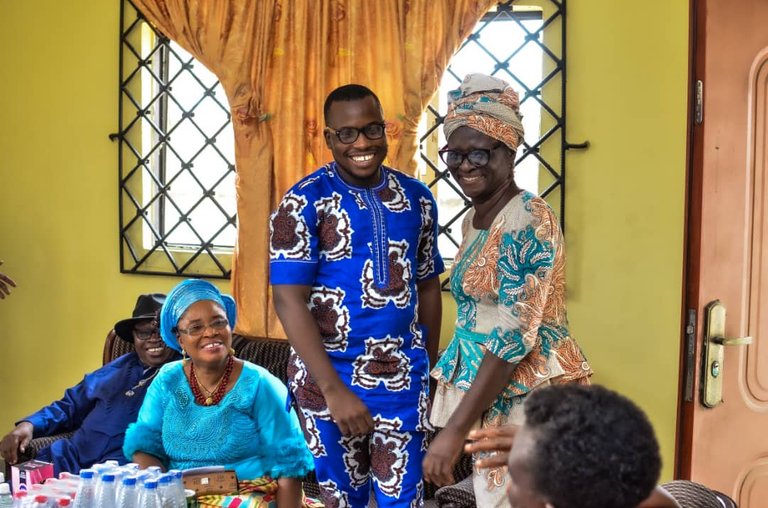 I missed out on most of the show because I was asked to stay indoors and wait for whenever I was called. The spokesman from my family and two of my aunties met with me inside and were being all dramatic but I had to compose myself and answer their questions. They asked if I know my suitor who says he's come to marry me. They also asked for my permission to drink out of the drinks presented to my family. Lastly, I was asked to spell his surname to confirm I actually know him.
At this point, I was enjoying the drama, it was all theatrics and maybe for once in my life, I enjoyed being the center of attention.
I was inside for a while until I was called out and my aunties dramatically walked me into the living room raining praises on me.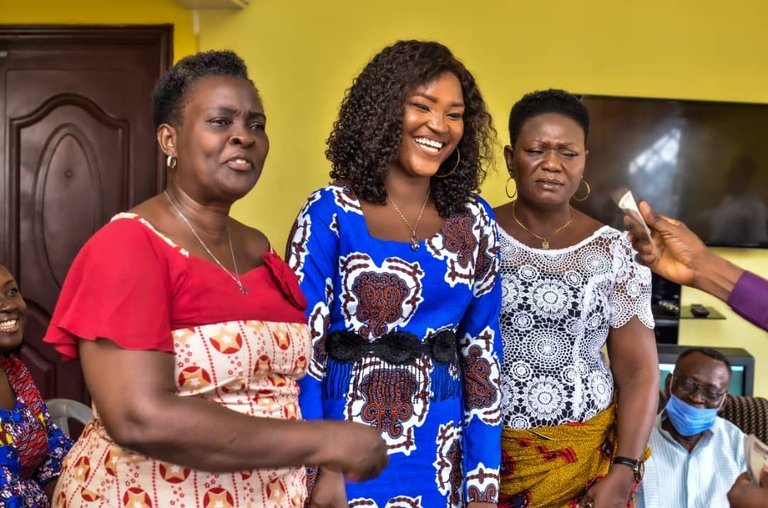 I was showered some currency too, Nigerian style. My suitor and his family had to look at me carefully to confirm it was indeed me they came looking for. Yes, it was me of course 😁 I sat there next to @belemo 5 minutes tops and I was asked to go back inside. The feminist in me was screaming, why shouldn't I be there while you 'bargain my price'. But yeah, tradition 🙄
I went inside and kept myself busy on my phone while I ate with my niece.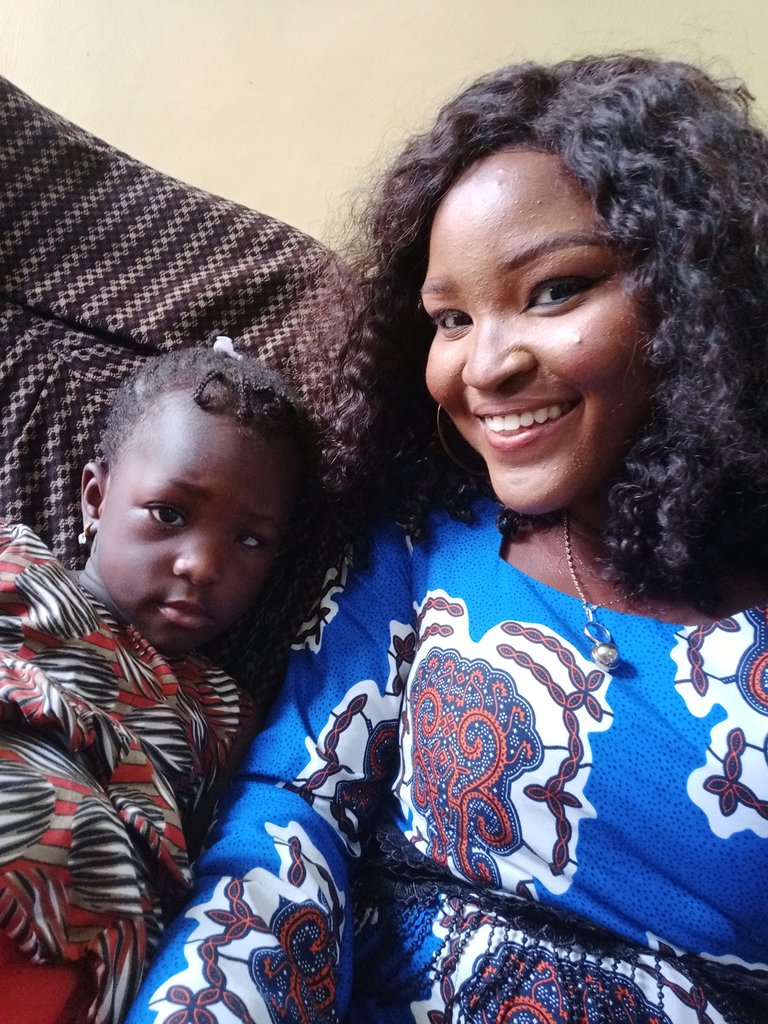 I also had photo sessions with my friend Edith.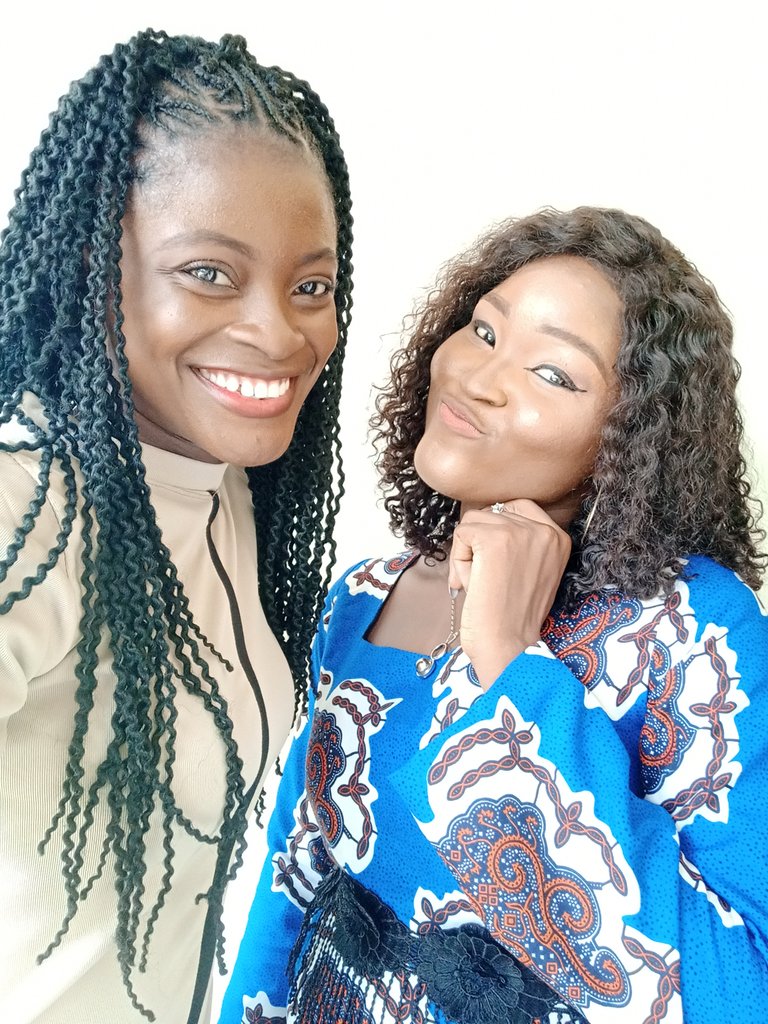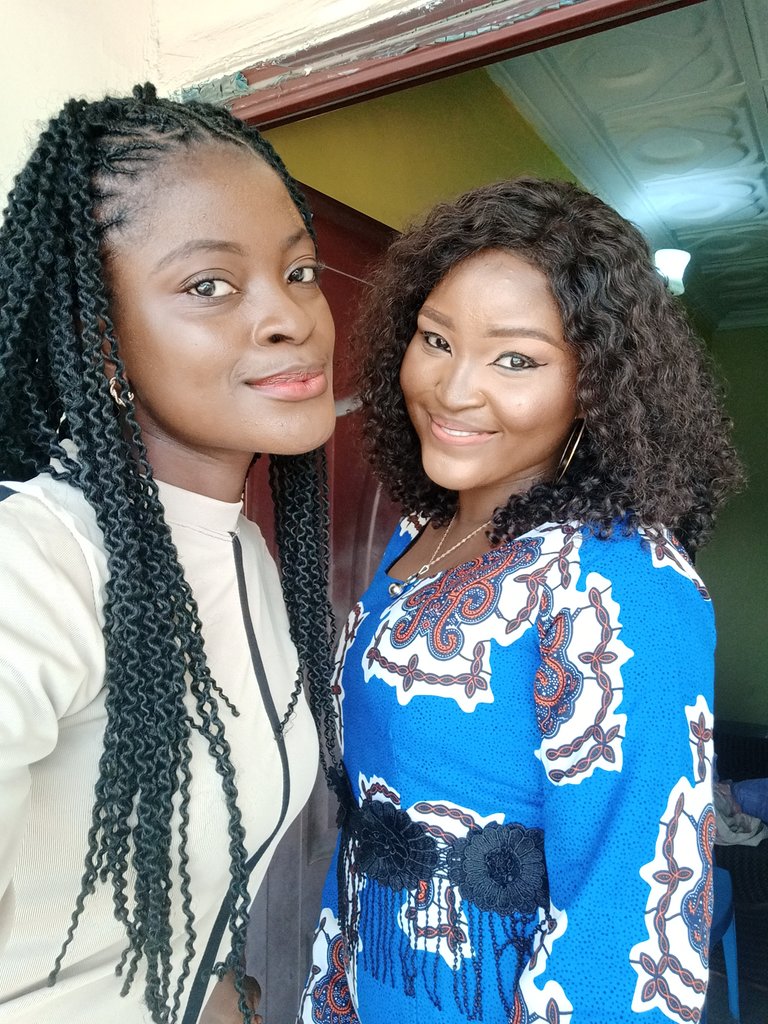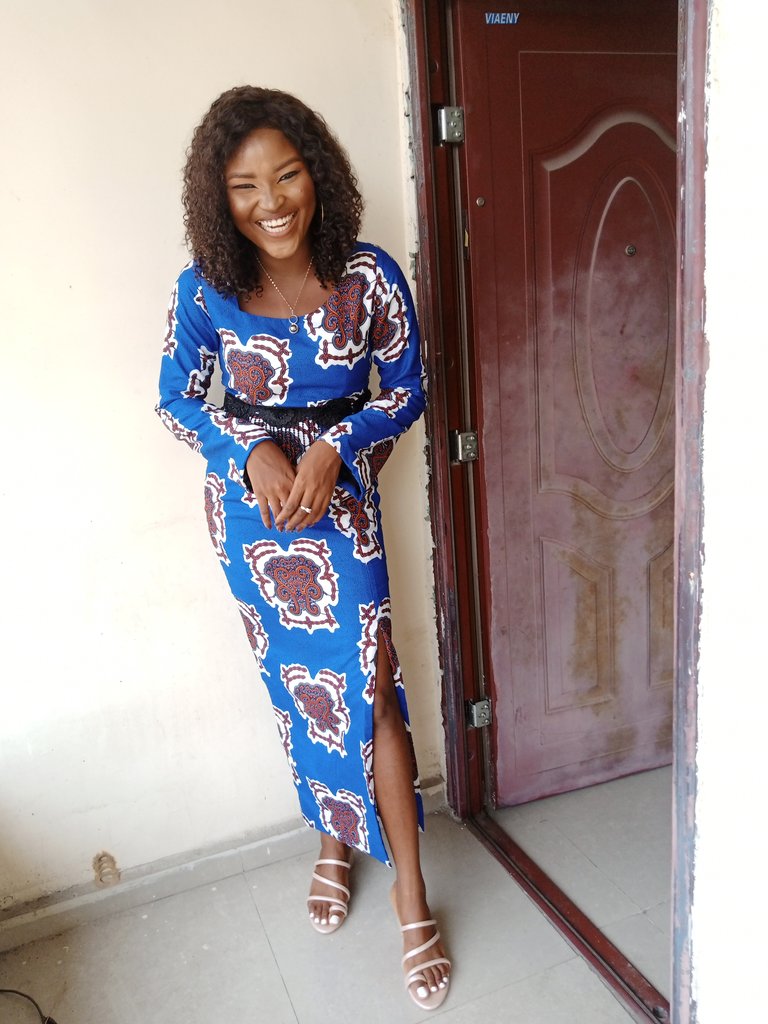 And then video chat with my excited friends who couldn't make it here.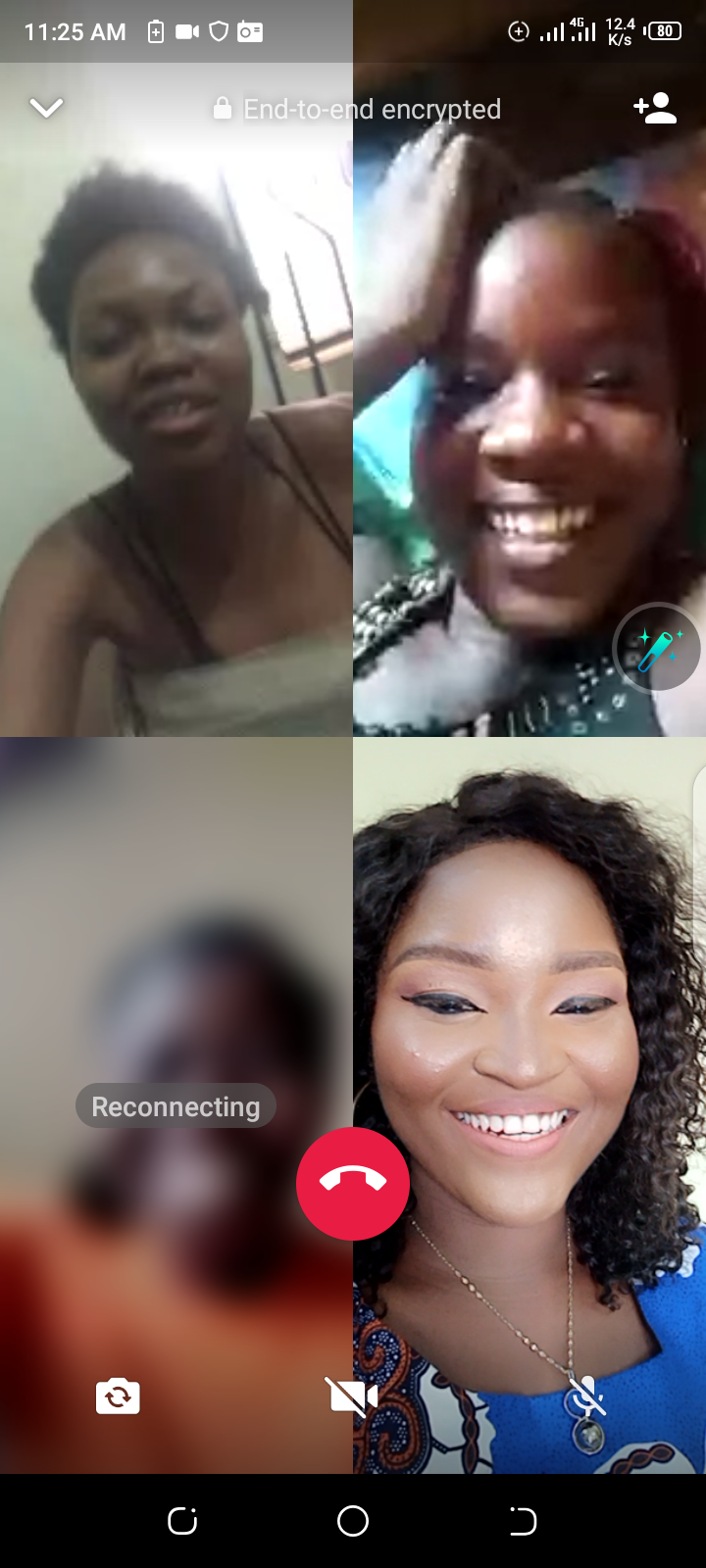 By the time I was called out again, the show was over and the traditional marriage rites list had been presented to the groom. I had seen the list some days ago and it wasn't as pricey as expected and my in-laws think so too. There are funny things in it like an umbrella and a kerosene lamp. The other things are mostly outfits and drinks and money.
We took pictures with both families and friends in the end. I had fun and now I look forward to the actual traditional marriage ceremony, I hear there's a whole lot more drama involved.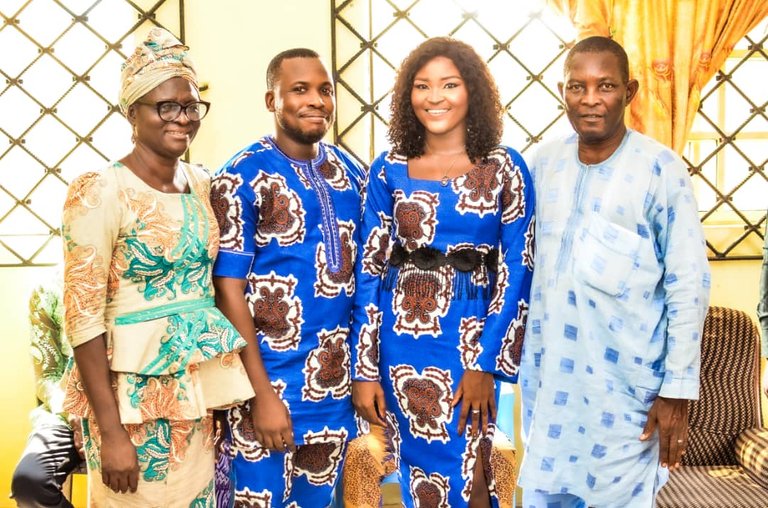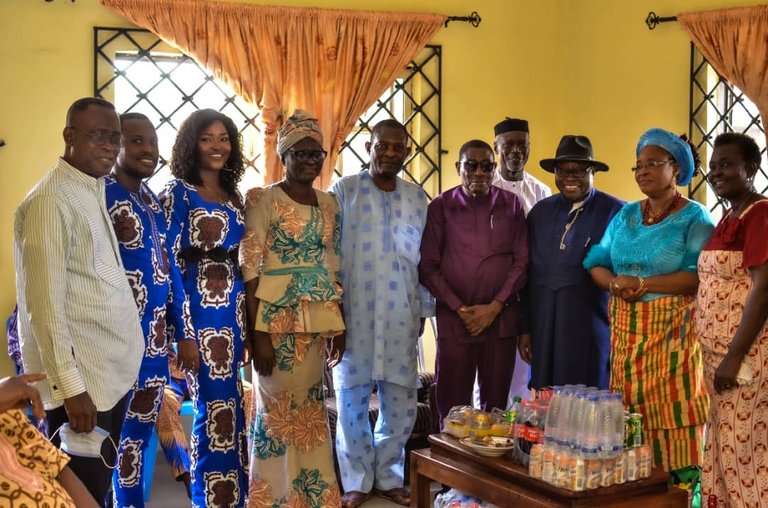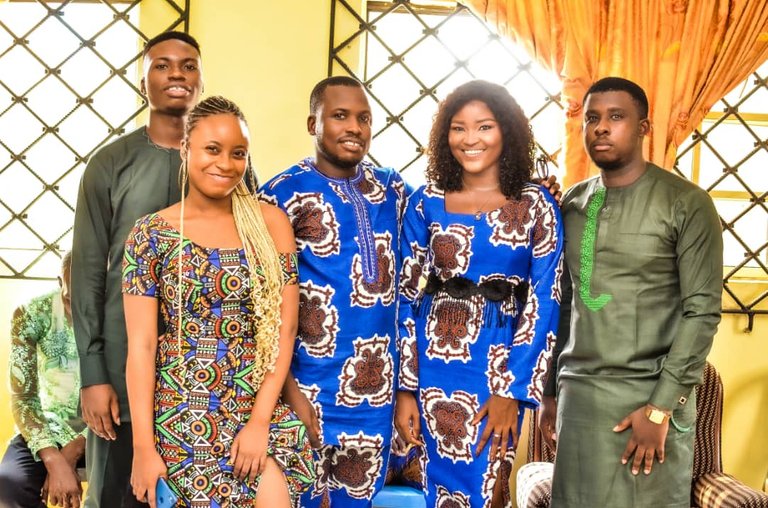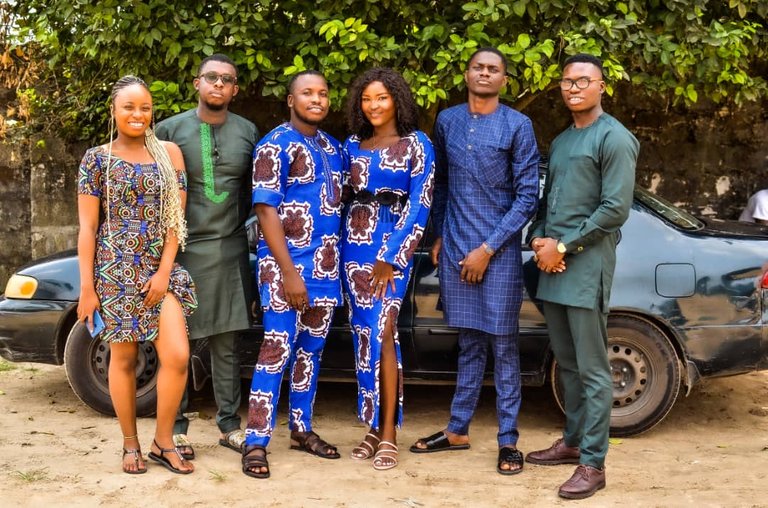 And my favorite moment? Getting officially engaged with a ring and all just before the ceremony started.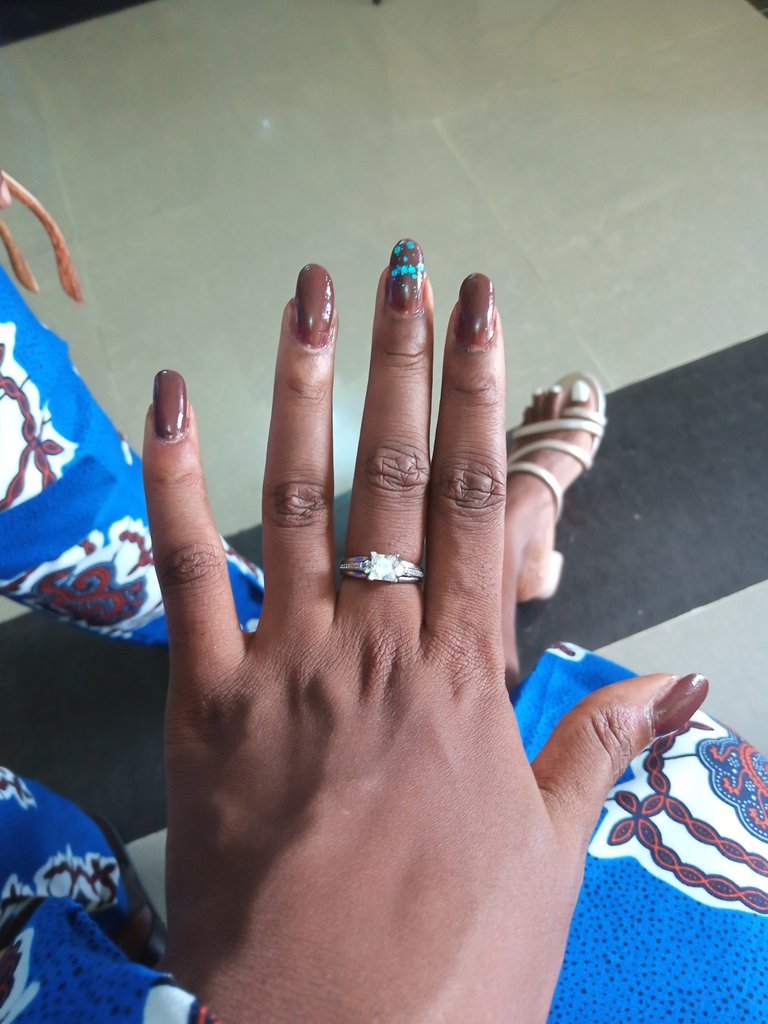 Check out our matching outfits, looking like a married Nigerian couple. We even did the standard married couple pose.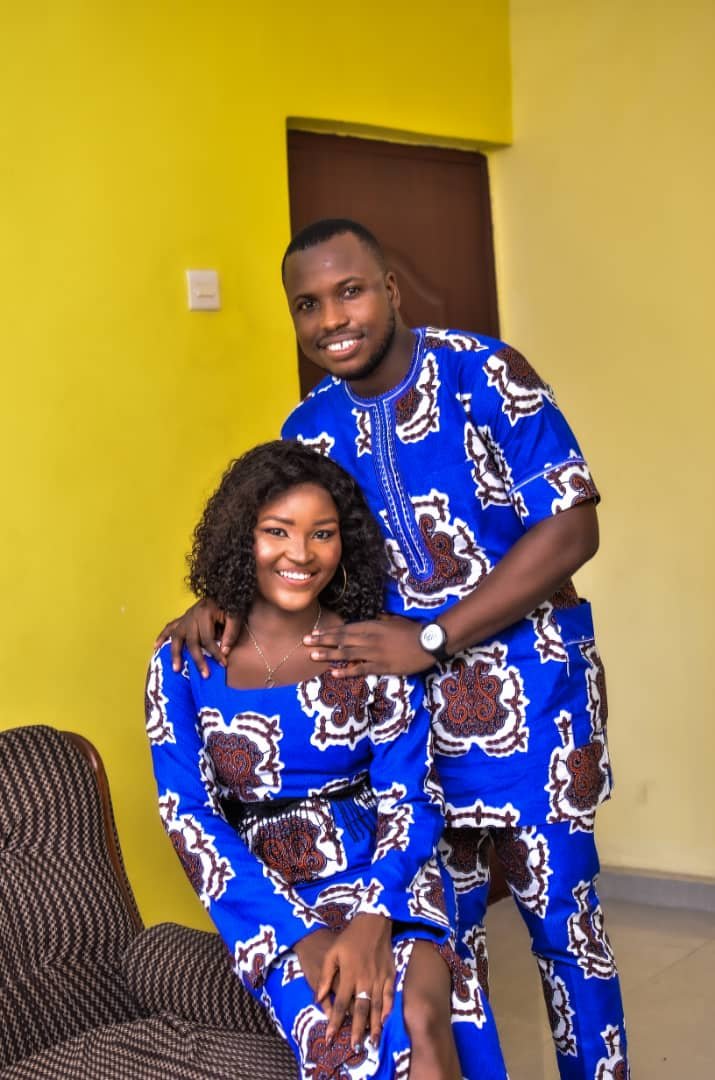 I gotta give it to @belemo for not freaking out at the sight of a camera all through. It was a good day after all.