Walking around the streets of Akihabara is a little surreal right now. On the surface everything looks totally normal. The streets are filled and everything is up and running as usual, but there are all these subtle differences.
I notice at least 3 massive department stores have closed. To someone who is new to Tokyo, it may not be a big deal because there are a bunch of nerdy department stores still open as usual, but the variety seems to be shrinking.
It's very strange for me to see three buildings right near the station totally empty. Half of the business here is tourism, and the other half is local nerds.
The local nerds and business men and women are still out in full force, but god have they gotten weirder. It seems like everyone in Tokyo has gone to one extreme or the other. A few have become more neurotic than ever, bumping into people, talking to themselves, looking around as if they are running from someone, rubbing their hands with alcohol repeatedly, barely aware of how they're emotions show on their face.
Then there are some who just don't give a fuck anymore, and I kind of love it. It's really subtle actually. I think most people don't even notice it, but it's everywhere.
The convenience store clerks who used to act like robots will now respond to jokes or small talk. Customers make conversation with waiters. strangers sometimes even smile at each other, something that never happened, in Tokyo at least.
People don't try as hard to look interested in what doesn't interest them. People openly talk shit about politicians. Some people open up to you about personal things the first or second time they talk to you, when it used to take years. They'll admit to the rules they have broken and don't put on a shocked face when you talk about things outside of their comfort zone. They don't expect you to fit into a stereotype. If somebody falls down, they don't ignore it, they either look to see what happens or offer a hand.
I remember 10 years ago seeing someone fall down a flight of stairs in a movie theater and not one person offering to help. "She must be embarrassed, if she's really hurt someone will call an ambulance but helping her up will embarrass her more". That was the explanation I got from my friend. "But she's probably going to be embarrassed either way, we might as well help her..." I thought.
There are, no doubt, many people who are sheltered and robotic and harp on every little thing, but they are slowly becoming the minority where they used to be an ultra majority here.
Last year I saw a young woman call the police when she noticed a candle lit in the middle of a quiet road with no cars.
"It's suspicious and a little scary..." I overhead her say
"Really?" I thought? It's a candle. Probably a kid fucking around.
4 police cars and a fire truck full of firefighters showed up 10 minutes later.
"REALLY!?!?"
But almost all of my local friends and students were as shocked as I was, and some even felt embarrassed by such an overreaction. "I can't believe I grew up in this country. You must think everyone here is so strange. This is why I want to go abroad." One student said to me.
Maybe I'm in a bubble with all the outcasts and weirdos. Ok, I'm definitely in a bubble but o can observe well beyond my bubble and I feel something.
I was shocked at how many students say they don't want to get a vaccine. "They made that in a few months and lots of people are reporting side effects". This coming from a society that only a few years ago felt so judgmental that almost no one dare claim to others that the media lies or exaggerates or has an agenda.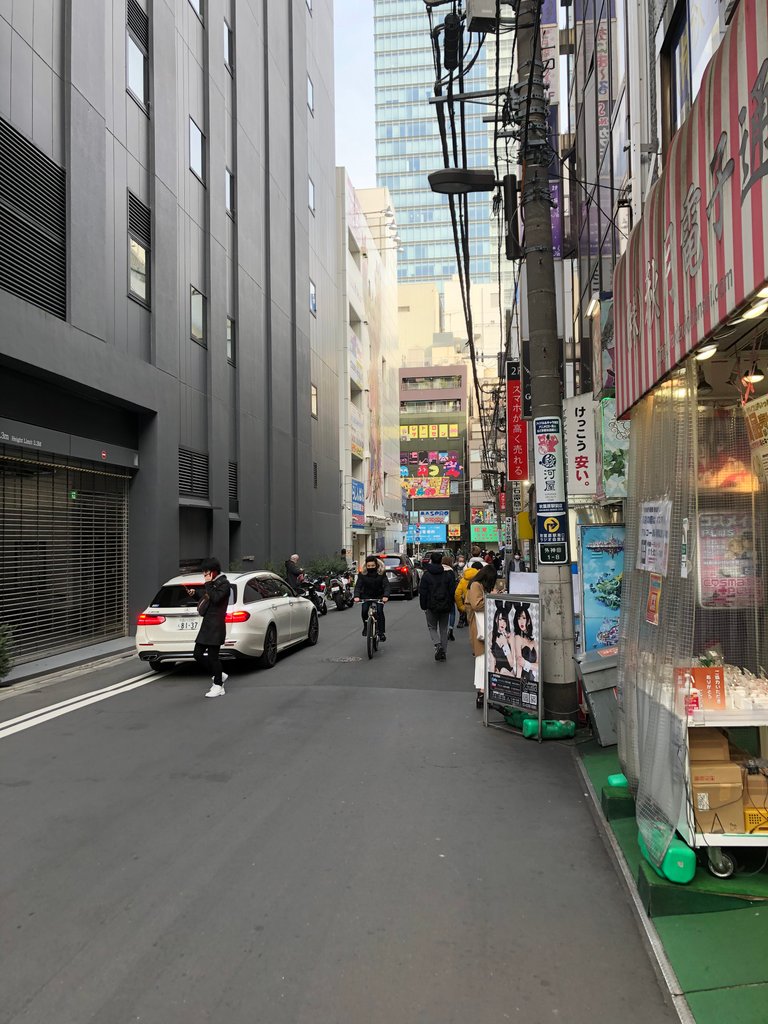 I've been watching Aggretsuko, an anime that's kind of like a cutesy animated style and less depressing Bojack Horseman that follows a regular working woman rather than an actor. It really gives you an accurate depiction of most of the people I interact with. Everyone is tired of the bosses who rose in the ranks simply because they were the oldest and most devoted employee. They're sick of how older men can make sexist remarks without any repercussions or even an apology (as you can see from the expulsion of the Olympic commissioner). They are tired of going across the country on a business trip for 2 hours to thank clients that they could have thanked on the phone. They are tired of pretending to be busy and staying late at work when they've already finished.
The interesting thing about Japan (and something that I love) is that when people get sick of things, there's much less outrage, but people seem to collectively agree that they've evolved beyond a certain habit or custom or idea or system. People just start ignoring it or opting out of it, or stop encouraging it and within a few months or years, it just falls away.
A perfect example of this is sexist remarks. People one by one stopped nodding or saying "yeah" and egging each other on, and so many people just stopped making them. Same with overtime work. People used to stay overtime just to impress their bosses, but one by one they stopped until eventually bosses stopped expecting it of their employees.
There are still a lot of things that could use some work here but I really think Japan has a nice future. It's always slow to change, but when it does, it's often for the better and without as much drama and fighting as other places. I hope that as people in Japan learn to express themselves more openly and directly, the rest of the world can learn what peaceful consensus looks like from Japan.
As for the rest of the world, I think things will be ok. Even my parents are saying "fuck it, let's live in the moment. We can plan a future without being terrified when things don't go as planned. Let's focus on what we can change and forget what we can't."
Everything might still get worse before it gets better, but with everything that doesn't kill us, we get stronger and more sure of what we want and what we don't want.
We may look divided, but sometimes it's just old ideas that need to come to the surface before they can disappear. If everyone ends up thinking more about their own well-being and comfort more because of what's going on in the world, I don't think that's necessarily a bad thing, so long as they can eventually start to look for a middle ground of win/win.
We can lead the way with our own behavior too.
🌎🌎🌎🌎🌎🌎🌎🌎🌎🌎🌎🌎🌎

Come join us in Hive Cross Culture where we talk and share ideas about Culture, language and travel and share any bilingual content. Join our discord
We also have a @crossculture account curating bilingual posts and running contests to support local communities. If you like what we do, please consider delegating to @crossculture or follow our trail 🙂
🌱🌱🌱🌱🌱🌱🌱🌱🌱🌱🌱🌱🌱🌱🌱🌱🌱🌱🌱🌱
I'm also getting much more involved with Natural Medicine, Hoping to help them connect and reward autonomous and conscious communities around the world.
Consider buying the LOTUS token at leofinance.io 's LeoDex or posting at naturalmedicine.io where you can browse posts about healthy lifestyles, spirituality, farming, yoga, psychedelics, healing techniques and more. All your posts will automatically appear at the Natural Medicine community at Hive and you can earn LOTUS and HIVE.
Help us spread the word by liking and sharing posts by Natural Medicine on Twitter and Instagram