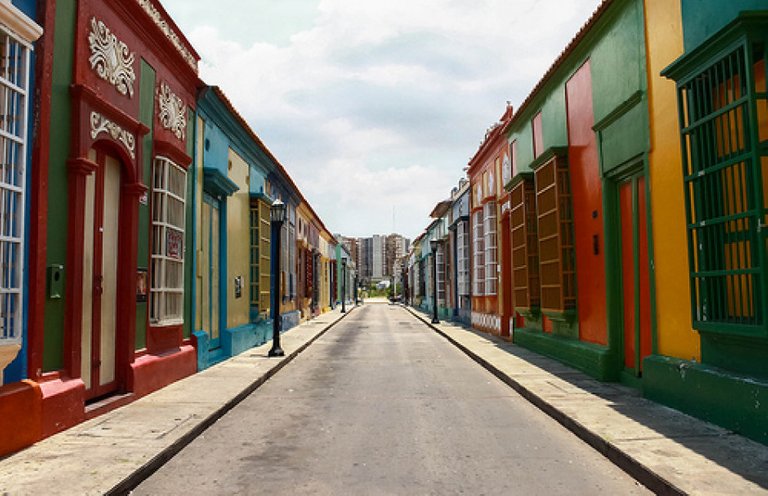 Source
 
This name was recently given to the section of 94th Street (Carabobo) that survived the 1970 pickaxe.
It is located in the central area of the city and runs from Avenue 2 (El Milagro) to Avenue 8 (Paez) along a 640-meter stretch.
It was decreed as such by the State Executive on June 8, 1985, transforming it into a boluverd and maintaining the architectural features of the Maracaibo of yesterday.
It is a narrow street with tall houses that combine Moorish and Caribbean styles, with large wooden doors with two leaves and windows with similar characteristics protected by large bars that serve to cool the property and also to have a generous view of the surroundings.
The interior is composed of spacious rooms and corridors and hallways. The bright colors of yellow, orange, green, red and blue make the houses stand out. Some also have balconies and balustrades.
Although it is called as part of El Saladillo after the remodeling, this section did not belong to the popular neighborhood whose limits were on El Milagro Street, where the house where the Virgin appeared was located.
It is a bucolic space where one enters a kind of space-time that recalls idyllic times of the city of yesteryear, the town that after transforming into a metropolis has been losing part of its tradition.
Only a few houses are occupied as family dwellings, since most of the 80 buildings that make up the area house businesses, cultural houses or houses of historical interest such as the birthplace of Udón Pérez.
The sidewalks were covered with cobblestones in the stretch that goes from 8th Street to Obispo Lazo and automobile traffic was prohibited, and this is the area with the most tourist activity.
The Rafael Urdaneta Center is responsible for part of its buildings and supervises that no structural changes occur that alter the original parameters of the houses.
According to the historical data of the city, the street was created in 1841 and together with 6 other streets: "Obispo Lasso", "Aurora", "Urdaneta", "Colón", "Vargas" and "Páez" formed the first residential area of the city of Maracaibo.
It has been a National Historic Landmark since 1990. It is considered an open-air museum.
It is a must for those who visit us and a meeting place for all kinds of artists, from artisans to poets and night owls who frequent the local liquor stores located there. In other times it was also called "Devil's Street" or "Christ Street".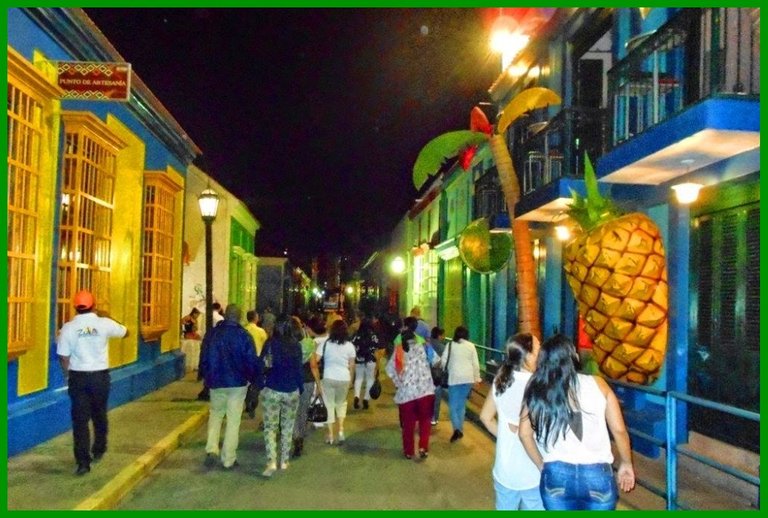 Source