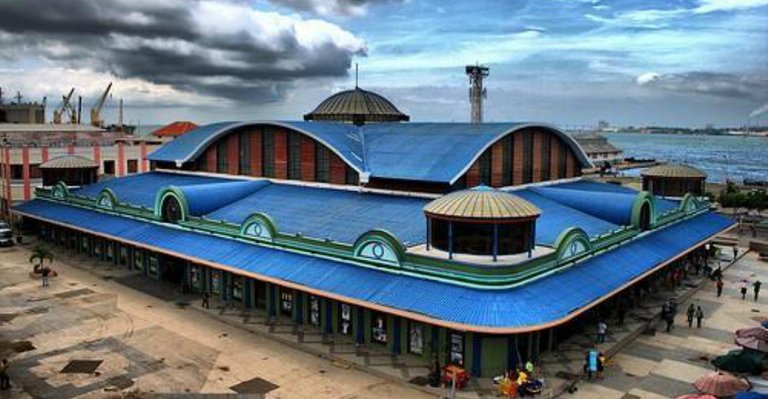 Source
On Libertador Avenue, where the main market of Maracaibo used to be, is the Lia Bermudez Art Center of Maracaibo. This market was built at the end of 1920, after the fire of the previous one, with metallic structures brought by ship from England, and operated from 1931 to 1973, when it was closed due to the conditions and the transfer of this activity to the new Las Pulgas Market.
It was remodeled and converted into a Popular Cultural Center to organize, support, present and promote artistic and cultural events, an experience that lasted until 1982 when it was closed for various reasons, including insecurity and environmental conditions, as it lacked air conditioning.
In 1979, the sculptor Lía Bermúdez, who was in charge of the Secretary of Culture of the State, advised by Roberto Guevara and Sergio Antillano, proposed to refurbish the place, totally conditioning the building, with enclosures and modifications for the presentation of shows and artistic-cultural events.
In addition to offering some services: theater and performing arts in general, exhibition halls, information and documentation center, library for universal arts, reading room, audiovisual room, art store and cafe-restaurant and after the approval the national government entrusted MINDUR with the task in the person of the architect José Espósito.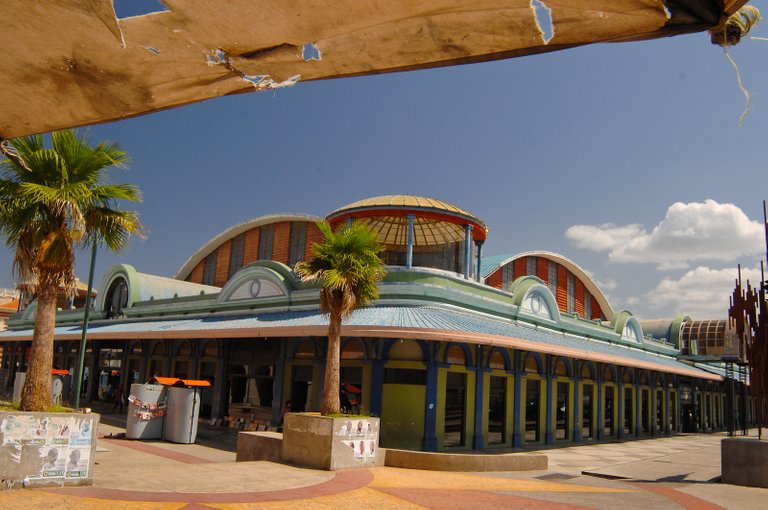 Source
On June 7, 1990, Governor Alvarez Paz created the Maracaibo Art Center by decree, naming it after Lía Bermúdez, the driving force and tenacious worker of the project, assigning the space of the old Main Market as its permanent headquarters.
On October 16 of that year, a new decree created the State Foundation for the Art Center of Maracaibo Lía Bermúdez (CAMLB) and it was then that the aforementioned work began.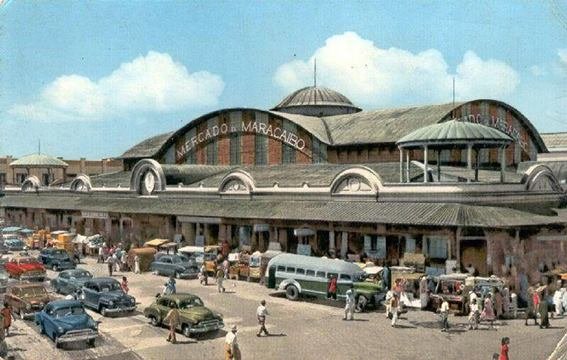 Source
On November 4, 1993, the site was officially inaugurated and the Minister of Culture José Antonio Abreu declared it a museum and integrated it into the National Museum Network.
The inaugural exhibition brought together more than 100 of the country's best visual artists.
Since that year it begins its journey offering various activities and becoming the central space of the Culture of the city and the State, presenting among some of its activities: Art, ecological, technological and scientific exhibitions, classical and popular music concerts, musical groups, singing figures, nationalist, classical and contemporary dances, Theater, Art Cinema (35 mm), Infocenter, Talks, conferences, symposiums, conventions and others, Art Information and Documentation Service, Guided Tours, Art and Culture Workshops and Seminars for children and adults, Vacation Plans, Art Shop, Cafeteria, etc.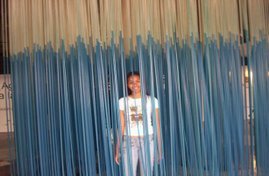 Source
The central space is occupied by a huge multipurpose hall with a capacity of 1,200 to 1,600 spectators, which can host concerts, plays, yacht and car shows, exhibitions and fairs.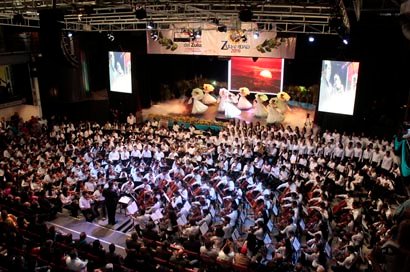 Source